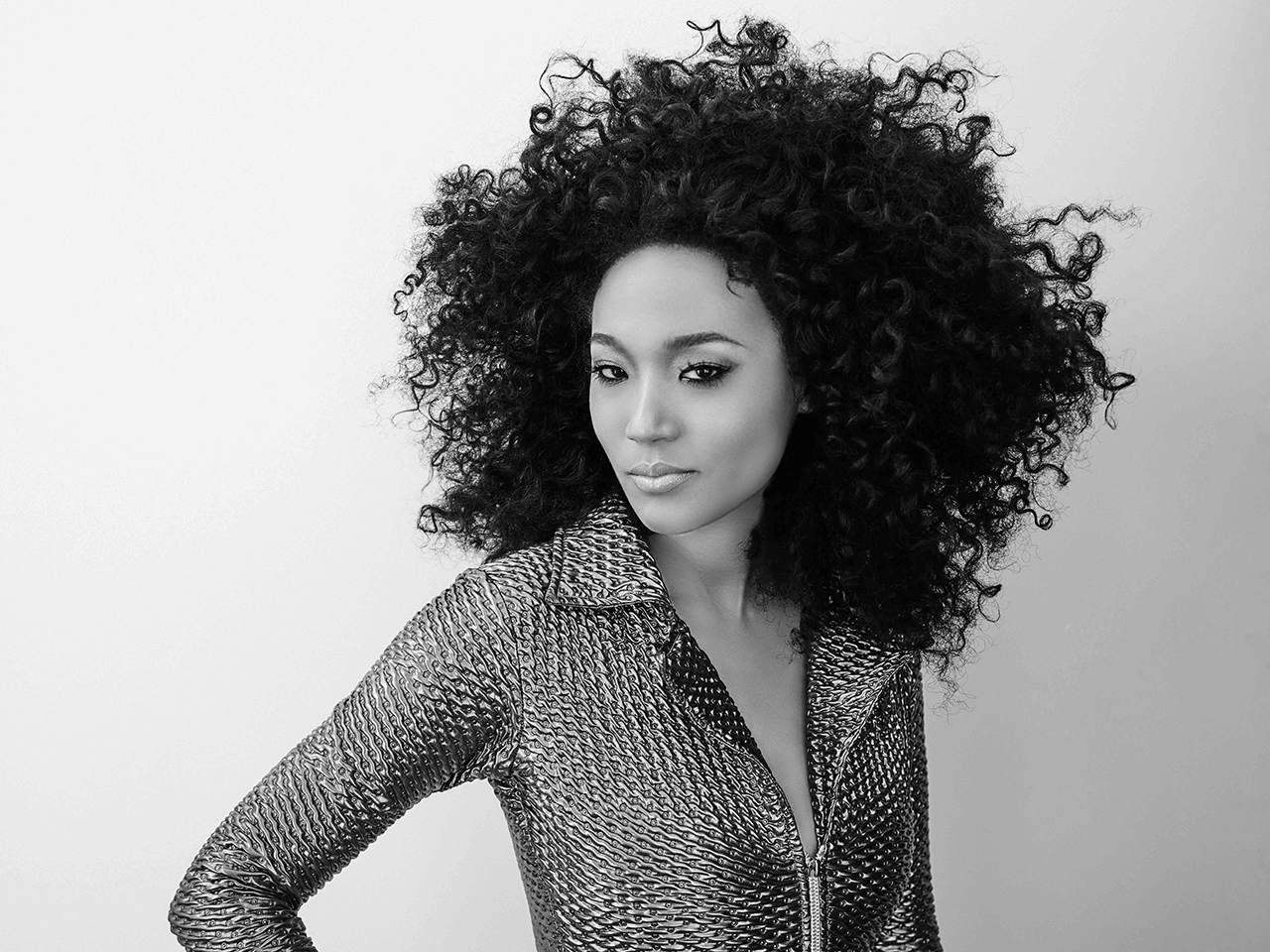 Sitting unassumingly – almost meekly – on a sofa in her suite at the Landmark Mandarin Oriental, Hong Kong while a video crew flit about setting up their equipment, it's hard to accept that Judith Hill is big-name talent. Yet the fact is she is one of the few people in the world who are able to lay claim to having recorded a duet with Michael Jackson.

Hill was plucked from among countless aspiring hopefuls by Jackson himself to partner with him in rehearsals ahead of what would have been the This Is It concert tour. She practised for months with Jackson up until his untimely death on June 25, 2009, which saw the tour cancelled. Hill learned of his death in a flurry of text messages before rehearsals one day. Left to deal with the shocking loss of someone she looked up to, Hill also saw her opportunity for stardom disintegrate before she even had a chance to face the world.
That is not to say that the 31-year-old with the unmissable mane and intriguing bi-racial features was a complete nobody prior to meeting Jackson. She got her start opening for and providing backup vocals to the likes of Josh Groban, John Legend, Elton John and Rod Stewart.
She went back to that life after performing a passionate rendition of "Heal the World" at the memorial service held for Jackson that was watched by an estimated 2.5 billion people worldwide.
Hill recounts wistfully that despite her sudden lurch into the media spotlight, youth and inexperience in dealing with the attention saw her adopt a low media profile. "It was a circus after he died. We were caught in the whirlwind and it was kind of scary," she says.
Find out more about Judith Hill's greatest joy in life​:

Hill went back to work providing vocals for some of the best in the business. Despite the lack of name recognition, she ploughed on, and considers that period of her career a great learning experience. "I got first-hand experience with these great artistes and I just became a sponge; I took away everything. I was observing and listening and watching carefully, and I cherished my time because it has only made me a better artist," she recalls. Feeling restless, she took part in the fourth season of The Voice in 2013 and made an immediate impact with her voice that is often described as "distinctive", "soulful" and "earthy". Her unmistakable talent also gained her the respect of judge and mentor, Adam Levine.
In spite of her outstanding vocals, she did not make the cut. A lack of votes from middle America was blamed and the scenes of her elimination during the Top 8 performance round remain one of the most shocking moments of the show.
Fast forward to today, and Hill finally appears to be poised for fame with the release of her debut album, Back in Time. The artwork features an image of Hill as a little girl and boasts the contributions of another superstar collaborator – the one and only Prince. He invited Hill to his fabled Paisley Park studio in Minneapolis after randomly catching a television interview with Hill, during which she spoke of her dream to work with him. The experience, according to Hill, was beyond memorable, especially since she has long regarded Prince, Jackson and Stevie Wonder as her three personal legends.
Describing herself as a classic soul artist with an interest in the genre that stretches back to her youth, the Los Angeles-born singer attributes her musical roots to her parents. Hill's mother is a pianist from Tokyo who met Robert "Pee Wee" Hill while he played in a funk band in the 1970s. Hill started singing and took piano lessons from her mum when she was six years old. "Music was just all I knew, and I think it was towards junior high when I realised that I could not live without it and that I wanted it as a profession and career. Before that, it was just second nature and what I knew. I am so grateful that I had parents who pushed me from an early age," she explains.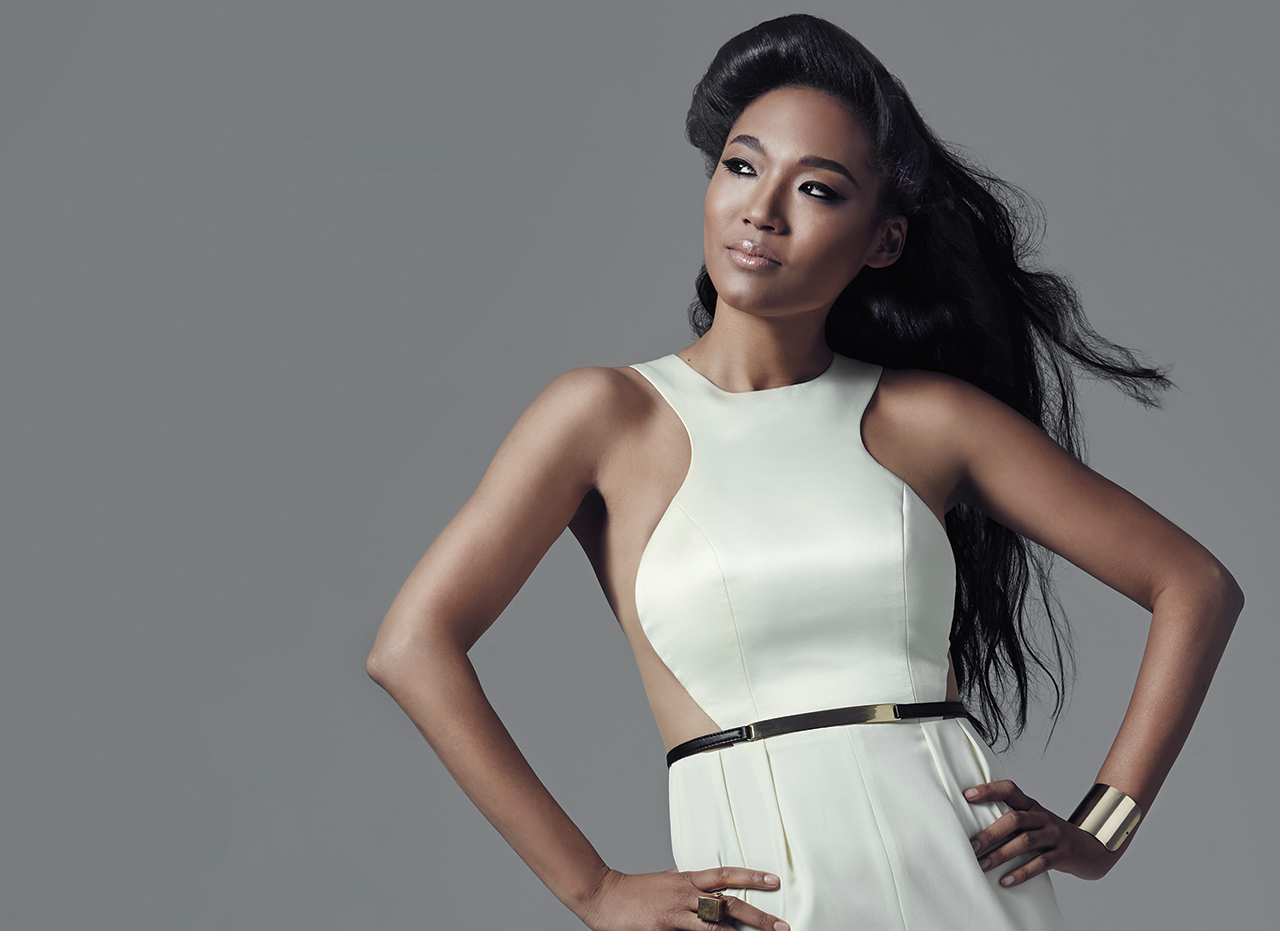 When asked how it feels having achieved her dream of putting out a record and if her time in the limelight is overdue, Hill, who has remained composed throughout the interview bursts into giggles. "Well, it feels incredible to finally be doing what I have always wanted to do," she says.
And yet she shakes off any suggestion that she has clocked the hours doing backing vocals and staying relatively low-key for nothing, saying the experience, however challenging, has motivated her. "As an artiste it is pretty frustrating when you have no idea how you are going to support yourself. There have definitely been some moments of that. I don't know if it is the same for everyone, but I would say that my struggles and hardships have definitely inspired me, and it has been for the better," she adds quietly, in one of several moments of introspection.
Hill says she finds inspiration in listening to gospel singers who she says really pick her up when she is feeling flat. And certainly, her new record is a definite pick-me-up with a groovy blend of funk and soul, and filled from beginning to end with inspirational songs about healing, getting back up on one's feet and not allowing life's discouragements to get one down. She confesses that a lot of the lyrics are autobiographical and accumulated from her travels around the world while working and learning to sing different genres of music, and even singing in French. "Songs like 'Beautiful Life', 'Cry Cry Cry', 'Angel In The Dark', are the ones that I think give that message of hope and encourage people," she says.
And given the portfolio of musical talents that she has worked with, is there anyone else on her collaboration wish list? "I would say Barbara Streisand or Sting. In school I was a classical composer and I always loved the vocalists who would be able to capture in their phrasing and essence the songbook version of jazz standards," she says.
"I think that these classic icons are able to do that and watching them, such as Frank Sinatra, Nat King Cole, Ella Fitzgerald and all these other jazz greats, simply inspires me. My jazz roots run deep and I love that way of going and taking my soul voice and singing with the orchestras. And that is what I have been doing," she says.
It is clear that dreaming big and diligently paying her dues was exactly what got Hill to where she is today. And given her stellar resume, there is no reason to doubt that the next time we meet Hill she could well be in the judge's seat on a future season of The Voice.