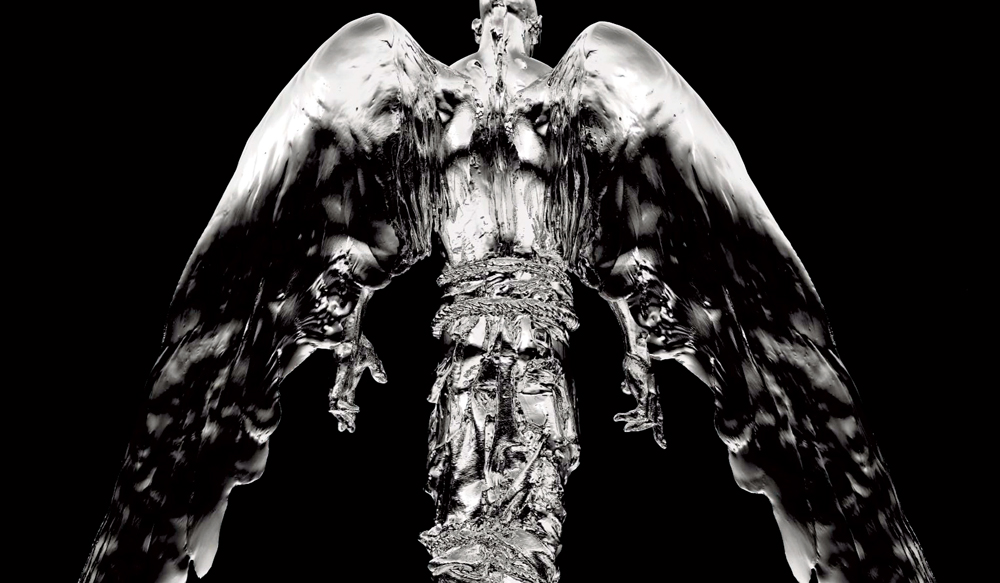 ​If the trend in Western art circles is to react to modern art by showing appreciation of the Old Masters, then Chinese sculptor Ren Zhe is several steps ahead of the curve by being centuries behind. Ren's work takes classical figures from Chinese history and legend and uses a new, modern language to represent them in his sculptures. He's an alchemist of art. He shows his fascination with traditional Chinese culture and his respect for it by taking the heroic spirit of ancient warriors and infusing it into the spiritually deprived culture of today.
The artist's work bears similarities to parts of sketches by da Vinci, sculptures by Rodin and works by Giacometti. But Ren is unaware of that when he sculpts. "Good art shouldn't have any boundaries and should belong to the human race," he says. "I like all the masters you mention but if I had to pick one particular moment in Western art history that I like, I would pick Art Nouveau."
Ren's choice is surprising, in view of the softness of the lines of the Art Nouveau period, which contrast with the masculinity of the subjects of his sculptures. "During that period – and why I like it – the masters started to break boundaries between different art forms, countries and cultures," he explains. "For example, there are Western masters heavily influenced by Japanese art. It's similar to the Tang dynasty in Chinese history, where people started coming from all over the world, where people and cultures interact and mix with each other."
So Ren's work is about similarity rather than difference – which he considers the higher purpose of art. "There are interconnected and very profound links between Western and Oriental or Chinese culture," he says. "And the reason is because we are all human beings and we all like the same thing. So my
art breaks down boundaries between East and West, old and new, and tries to show a kind of timelessness of art."
Ren is 34, a graduate of the Tsinghua University Academy of Arts and Design. His work has been shown in mainland China, Taiwan and Singapore. Now it can be seen at The Rotunda in Exchange Square in Hong Kong. The work on show in Exchange Square forms part of an exhibition of 18 powerful and graceful steel or bronze sculptures. His Hong Kong exhibition, Gang – The Awakened Warrior, is sponsored by Hongkong Land.
The central sculpture in the exhibition is the Chinese god of thunder, who tradition holds to be a protector, represented as an angel. Ren says that in Chinese mythology there are eight ranks of gods. The god of thunder began as an eagle, which ate dragons. But the eagle ate so many that the chief dragon complained to the Buddha. The Buddha said to the eagle: "Don't eat any more dragons. Instead, you can eat my light." The eagle became one of the protectors of the Buddha and the only creature or god that could look direct at the sun, Ren says.
The artist revealed to #legend that he has been asked to collaborate with a famous Western brand on a fashion-meets-art project, but he asked us to keep the identity of the brand secret for the time being. Ren says he will be free to use whatever fabrics and design elements he likes in sending a profound message. The arrangement seems to suit the artist perfectly. "Brands are looking for something more meaningful," he says. "They need or want to convey a message."
Expect to see Ren's name zinging around at the speed of light once the project is announced, before the year is out.