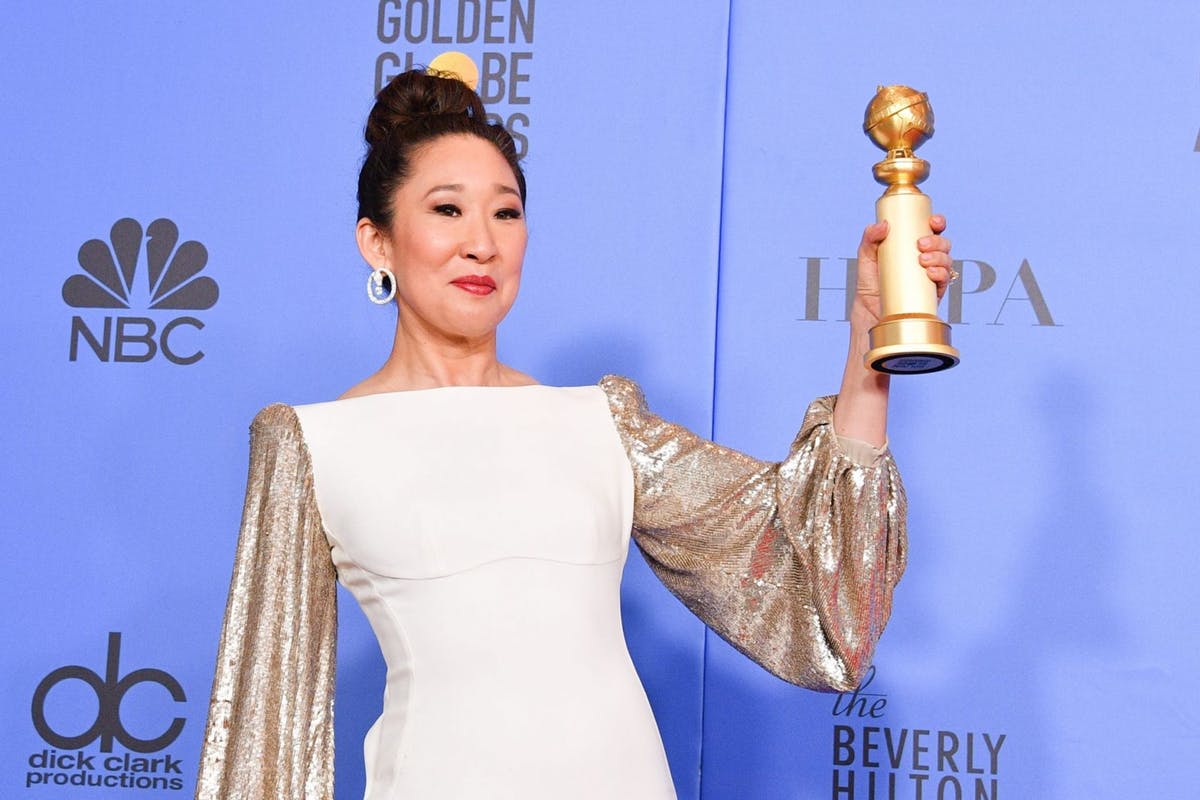 Sandra Oh made history last night at the 76th Golden Globes Awards, becoming the first actress of Asian descent to win more than one Globe (she previously won for her role as Cristina Yang in Grey's Anatomy) and the first Asian to ever host the ceremony.
Oh, who won for her acclaimed performance in British-American TV drama Killing Eve, was also the first Asian women of Asian descent to win the award for best actress in a television drama in 39 years.
At the beginning of her emotional acceptance speech, Oh thanked her parents and addressed them in Korean.
Before the ceremony, she also posted an Instagram photo of her family celebrating her hosting role, in which they wore black shirts that read: "It's an honour just to be Asian – Sandra Oh" – a quote from last year's Emmy Awards.
During the opening monologue with co-host Andy Samberg, following a speech filled with irreverent jokes, Oh took the opportunity to praise the increase in diversity at the 2019 ceremony.
"I said yes to the fear of being on this stage tonight to look out onto this audience and witness this moment of change," she said. "And I'm not fooling myself. I'm not fooling myself, next year could be different, but right now this moment is real. Trust me, it's real. Because I see you and I see you, all these faces of changes. And now, so will everyone else."
This year's nominations, among others, included movies like Crazy Rich Asians and Black Panther, celebrated for bringing diversity and representation to Hollywood.
Access the full list of winners here