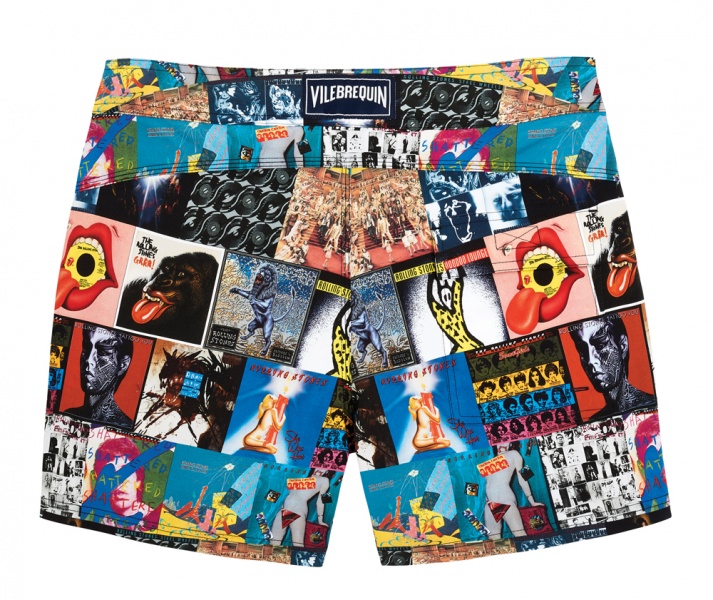 Roland Herlory leads a life that most chief executives live only in their fantasies. For the past four years, Herlory has run Vilebrequin, the French brand of swimwear and resort attire, from St Barts in the Caribbean, where he has lived for 14 years. Herlory worked for Hermès for 23 years before visiting Gustavia, capital of St Barts, and deciding he wanted to work for Hermès there. He was subsequently made the brand's managing director for Latin America and the Caribbean.
In the meantime, Vilebrequin was bought by G-III Apparel Group. In September 2012, G-III chief executive Morris Goldfarb approached Herlory with an offer that was hard to refuse: to run the Vilebrequin company from St Barts.
Vilebrequin's head office is in Geneva, the company does its communications and product development tasks in Paris, and the commercial director works from the south of France.
Vilebrequin has recently opened its biggest shop in Hong Kong. When Herlory visited, #legend put it to him that he must be the envy of his peers. "Yes. It's interesting. We talk about holidays a lot, the colour of the sun and the colour of the water, and the sea," he says. "The light is amazing. Waking up with purity of light is good for the brain. Sunlight makes your mind different and your brain thinks differently."
Vilebrequin is the only French men's brand with its origins in beachwear. In the summer of 1971, motoring journalist Fred Prysquel sat at Café Sénéquier in Saint-Tropez, bemoaning the lack of men's swimwear capable of seducing the type of woman he wanted in his life. To counter the fad for skinny swimming trunks, he designed a pair inspired by surfer's board shorts and boxer shorts. The offspring of the marriage of comfort and laid-back style became a fashion icon. He named it Vilebrequin.
"Serge Gainsbourg is very Vilebrequin," says Herlory, referring to the French singer, famous for many creative endeavours, including his 1971 album Histoire de Melody Nelson. "It's an atmosphere. It's the 70s; something a little bit decadent but with lightness and the melody is good, excellent, not pretentious, something very natural. There is something there. It's very high quality. It looks and sounds like a ballad, but it stays for life." Saint-Tropez was basking in its greatest renown in the early 1970s. Once a sleepy fishing village, it became a holiday spot for the jet set in 1956, after much of the Roger Vadim film starring Brigitte Bardot, And God Created Woman, was shot there. Today, it's a playground for the rich, crammed with superyachts, supercars and shops full of designer goods.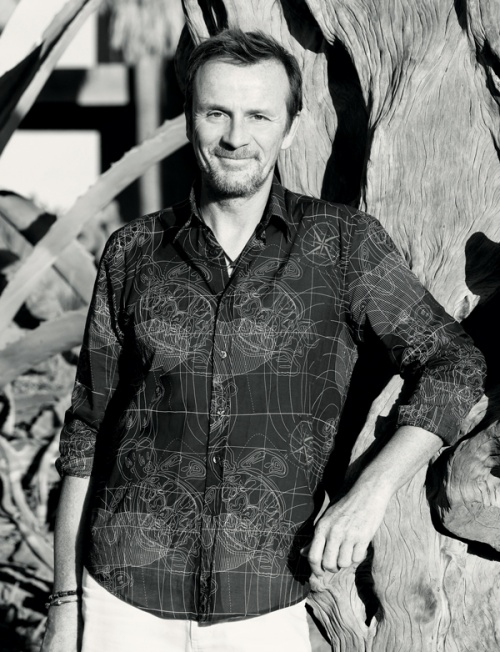 Vilebrequin has stayed true to its Saint- Tropez roots and loyal to its designer, Zaza de Brito. It is clothing with casual elegance for men. All of this is evident in the brand's new Hong Kong boutique in 450 square feet of Pacific Place. Hong Kong visitors contemplating a leisurely dip in the pool at the Four Seasons or The Peninsula, or residents about to dive off the deck of their Riva or Sunseeker, would be well advised to check out the shop, which is at once stylish and glamorous, welcoming and laid-back.
Mock clouds hanging from the ceiling evoke the seaside sky and the bamboo-clad walls evoke the beach. Photographs and illustrations of travel to faraway places trace the brand's history. The shop carries Vilebrequin's swimwear collections, its new line for women and girls, and its ready-to-wear clothes and accessories for males.
Vilebrequin has 185 outlets, which it either owns itself or franchises. It maintains tight control over what is sold. Each year it comes up with two collections, in which prints play a big part, with more than 30 styles alluding to holidays, the sea and the sun. More often than not, a turtle, the brand's symbol, adorns the goods.
The signature style of men's swimwear, unchanged since Prysquel created it in 1971, is the Moorea, in a range of sizes for men and boys. The Merise cut is a fitted version of the Moorea. The MEV71 cut is shorter, with a flat belt and snap button. Le Sportif is the style for those that swim frequently. And only a French brand could come up with Le Smoking, an elegant style of evening swimwear with black satin down the sides.
The styles pay no heed to demand.
"If you start thinking about what your clients want, you start to lose your soul and you lose your identity," Herlory says. "If you do the right product, it will work. Our clients are very adventurous. I like the idea of appealing to everybody across the beach. We're very affordable and very elegant."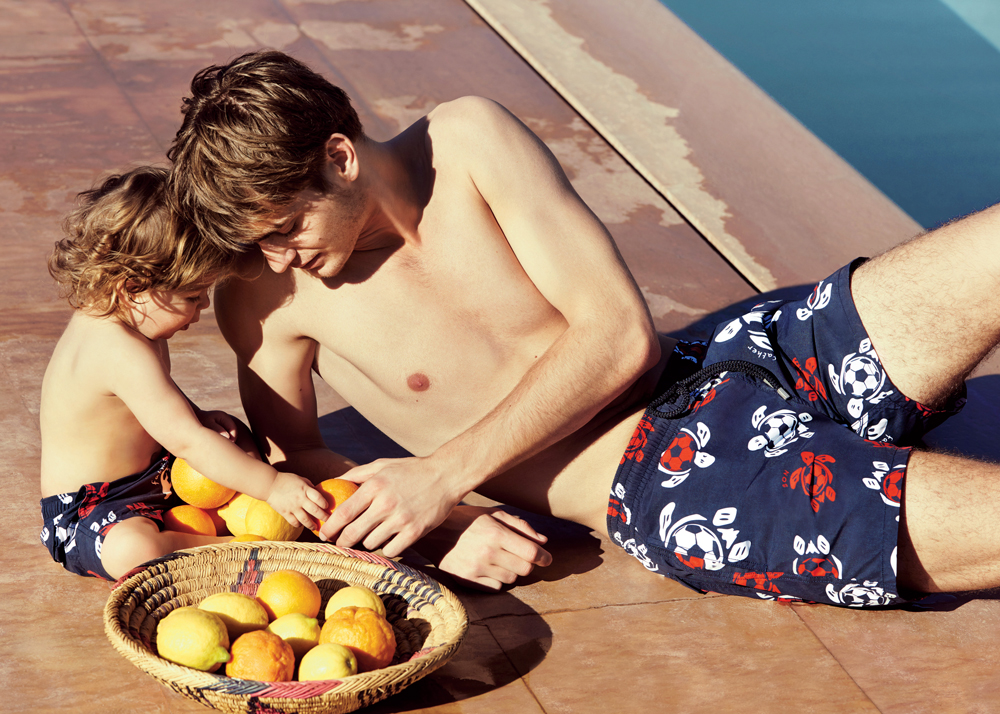 Vilebrequin has recently moved into winter wear. "The biggest challenge is extending to new product categories without losing the soul," Herlory says. "Extending is easy, but remaining loyal to who and what you are, and your values, is harder. The idea was to speak to the family on vacation. It's Saint-Tropez in summer, but the winter in the mountains. We can transfer all our expertise from summer vacation into winter vacation. There are many common factors."
Vilebrequin has traded on the idea that its swimwear is suitable for fathers and sons alike since 1995. Patek Philippe trades on the notion that its watches become heirlooms passed from father to son, but Vilebrequin turns the notion on its head. The idea is that the Vilebrequin-wearing son rekindles in the Vilebrequin-wearing father the joy of a youth spent in by the sea, in the sun.
"It's a lovely transmission from son to father, and it's about vacation, an adult going back to childhood and fantasy," says Herlory.
A St Barts-dwelling chief executive should know all about that.