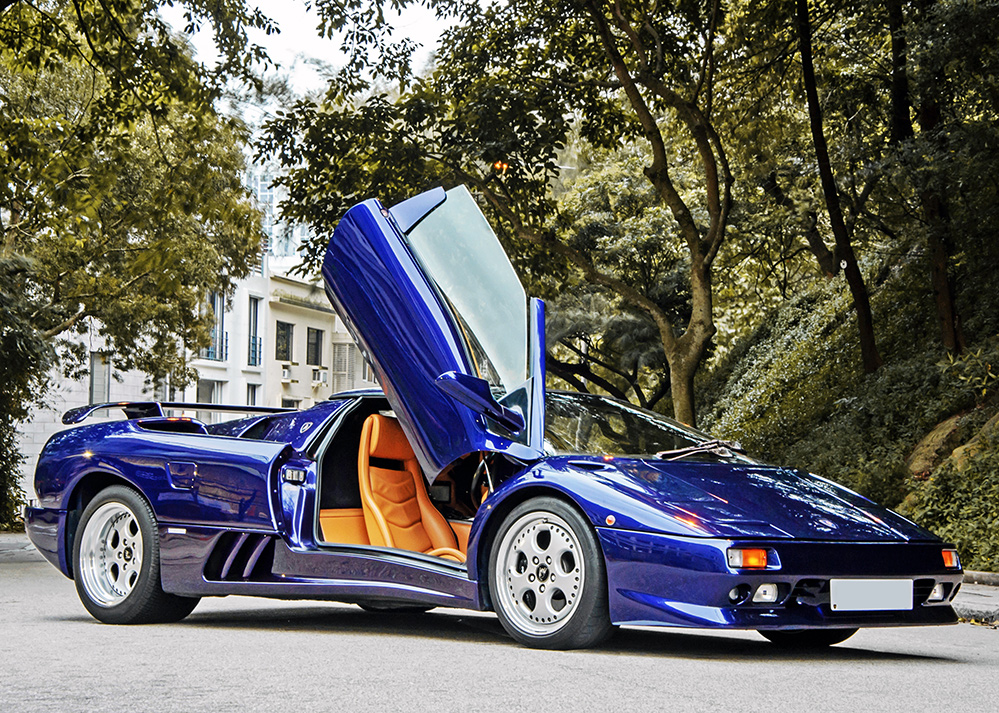 RL Neo Classics will hold its first auction in Hong Kong tomorrow, June 11, at The Repulse, 109 Repulse Bay Road. Featuring 27 rare and collectible automobiles by the world's most renowned carmakers including Ferrari, Maserati, Porsche, Mercedes-Benz, Aston Martin, Lamborghini, Chevrolet and Nissan, auction prices range from HKD300,000 to HKD4 million, and all cars are sourced from local Hong Kong owners.
RL is the brainchild of founder and Chairman Richard Lee, who is also Executive Chairman & CEO of Wo Kee Hong Group, and former chairman & ceo of Ferrari and Maserati in China, along with Italian Motors and Auto Italia. He was awarded the "Commander of the Order of the Star of Italian Solidarity" by Prime Minister Romano Prodi, for his efforts. #legend spoke to Dr Lee on the eve of the auction.
Were you a petrol head from the beginning?
I have always been passionate about cars. In 1975, that's quite a while ago, I got involved a lot in the automobile business, it was not my main business. My main business was electronics, appliances, and when China was opening up to the world in 1978. Given that, I came back from the US, to help my father develop his business. In HK, the target was Southeast Asia, but China opened and we brought in entertainment, karaoke, we were the number one. Then, I saw opportunity to go into something close to my heart, automobiles. I got the Maserati dealerships in 1993. By the end of 2013, after 20 years, I decided to sell the business.
I thought classic cars was something I could try because I don't see a good platform for classic cars in the Asian region. The Chinese in Hong Kong and all over Asia are good collectors of classic cars, but they have to go to the US or the UK. There are very local markets in Australia and Japan but they don't really go international. Hong Kong being a hub for both trade and culture, it seems a natural next step to have classic car auctions here. So I have a small but strong team to develop this.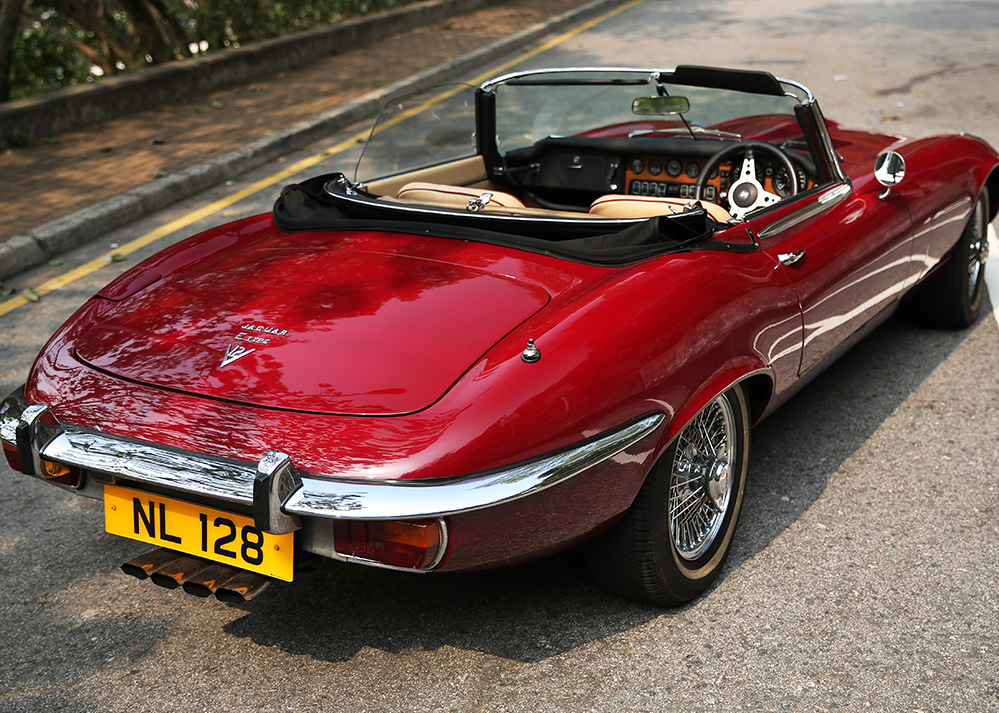 Do you have a favourite at tomorrow's auction?
The Jaguar E-Type SIII V12 Roadster. It's a beautiful thing. I remember along time ago seeing an E-Type on a Japanese pop singer's album. I was so impressed I bought the album back from Tokyo. I didn't like the songs but I liked the car. I don't even remember the singer's name.
Is Ferrari still booming in terms of vintage?
There is more demand for classic Ferrari's than ever. It's perpetual.
Why is that?
Ferrari represents a golden era of motor sport. The man, Enzo himself, is an icon. He's bigger than a person. I think in fact, we have a little bit of Enzo in all of us.
How many auctions do you plan per year?
I'm planning another in about six months time. It depends on reaction to this particular event. Also, there are people calling telling me what they have and want to be in the auction. So I'm telling them to wait for the next opportunity but it's nice that it's generating so much interest already. The same way artists ask to be in certain galleries, car aficionados want to be in our auction. You can show your car, meet some nice people, a lot of us want us to appreciate the art of our cars. We like to exchange ideas, stories, there's some that are still in almost mint condition. One has only 300 kilometres.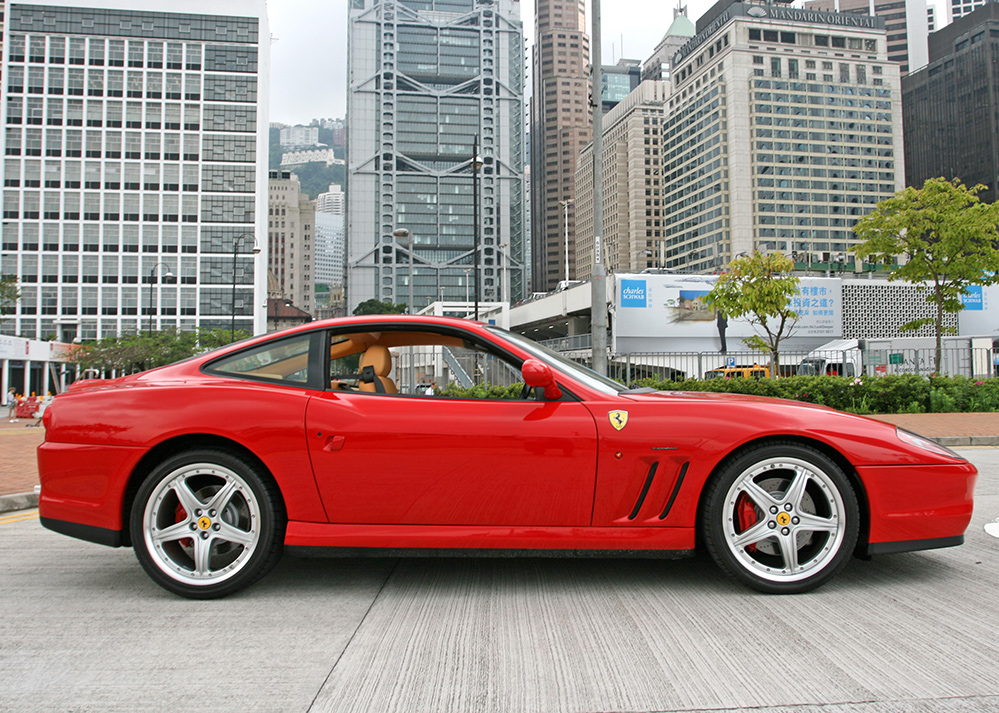 How much mainland interest is there and how much of it do you want to cultivate?
There will be more in the future. I'm actually asking my previous clients from Ferrari and Maserati in China to come to take a look. It may not be a surprise that I would do something especially for the mainland Chinese. Maybe not next time, but very soon. This programme is in English, but the next may be in simplified Chinese. It is not out of the question.
Guy Loveridge, a British auctioneer, is overseeing the sale. How long have you known him?
Around five years. We always talk about what we can do together. Now I'm asking him to come. But this is an international event, and I want to make it not only local but international in the region. It should set the tone. Hong Kong has been a trend-setting city and we must keep things that way. It's been like that since after the Japanese war.
Japanese sports cars. Is that now a niche trend?
There are more and more Asian collectors in the classic car world. And these Japanese cars were dream cars too. So we want to take a look not just at European and American cars but also classic Asian cars, regional cars. Korea maybe not, but Japanese yes; there are many classy cars and a lot of interesting, bold, brave designs and some crazy, crazy enough to make them classic.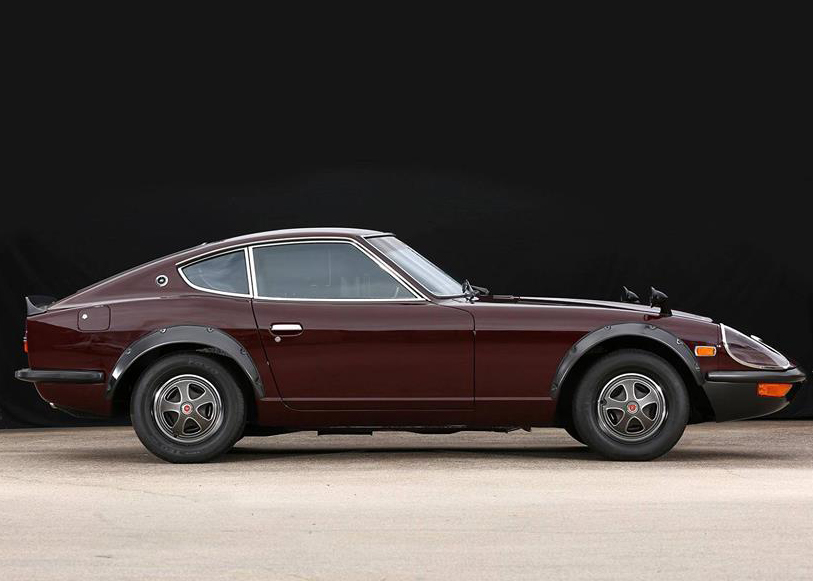 Do Bonhams, Sotheby's, Christie's sell vintage cars here or just in Europe?
Those are the comfort zones. In America and Europe. Even some Japanese will go there. But if you are in Hong Kong, there is a certain element of local knowledge that they are not paying enough attention to. And some non-English or non-French speaking collector will get intimidated if they go to those aucitons, they don't know what is going on.
Alain Li is a keen car collector. Will he be there?
I have invited him and I think he may well come. He's certainly very interested. He's always been very visible in the car scene, he races cars, he's a great character. He's very much the Asian elite culture that we are targeting with this platform.
Are there any prolific female vintage cars collectors in Hong Kong?
Yes there are. But I don't want to name the names. There are a few.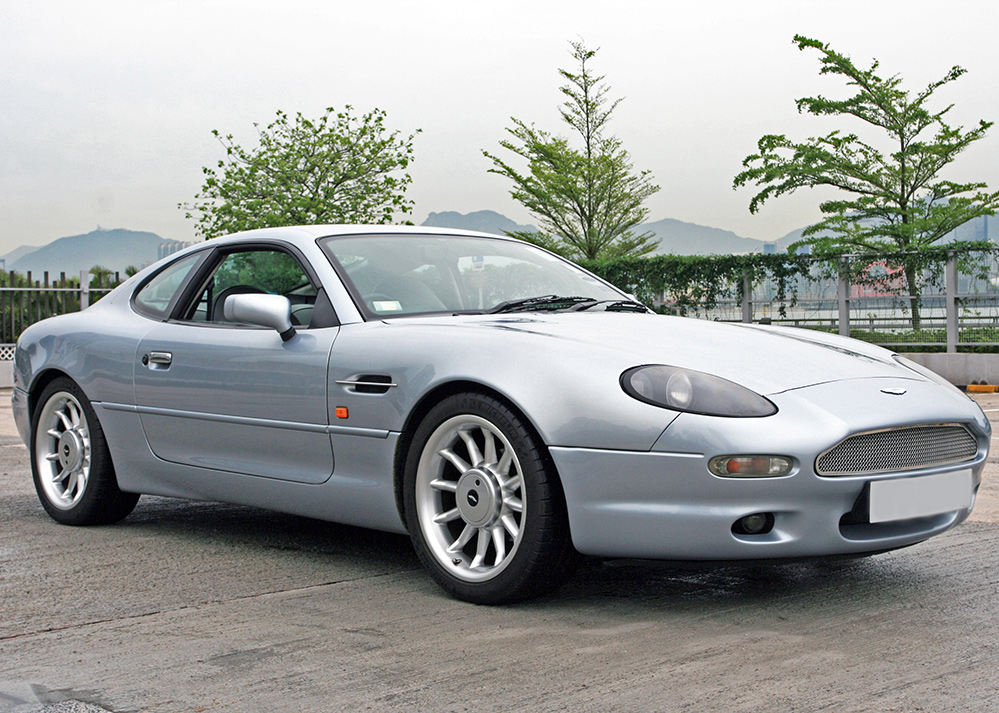 Are you invested in electric cars?
I have a small investment in the distributor ship of electric vehicles. Detroit Electric. This is what I think will be the future, and it's just the beginning now. Electric vehicles, hybrids.
Driver or driverless?
To me, to a lot of car lovers, cars are to be driven. But you can have transport that's not a car, even a plane, that doesn't need drivers/pilots. That's fine with me. But just don't take away my steering wheel, as I like to drive. That would be a very bad day.
Is that trend inevitable in Hong Kong?
Yes. Hong Kong is a city that's very well equipped for electric vehicles. There are charging stations all over town. Each shopping mall should have more than six chargers along with personal charging stations at home.
Is the auction just for aficionados?
No. We wanted to do something for everyone. From practical drivers to aficionado collectors. There are all sorts of entry points and I think this occasion is a great way of speaking to millennials. International auction houses are always making history. Here in Hong Kong we're developing collectors. We don't want to scare younger ones away. We want to encourage them. We think this is the beginning of a cultural movement.