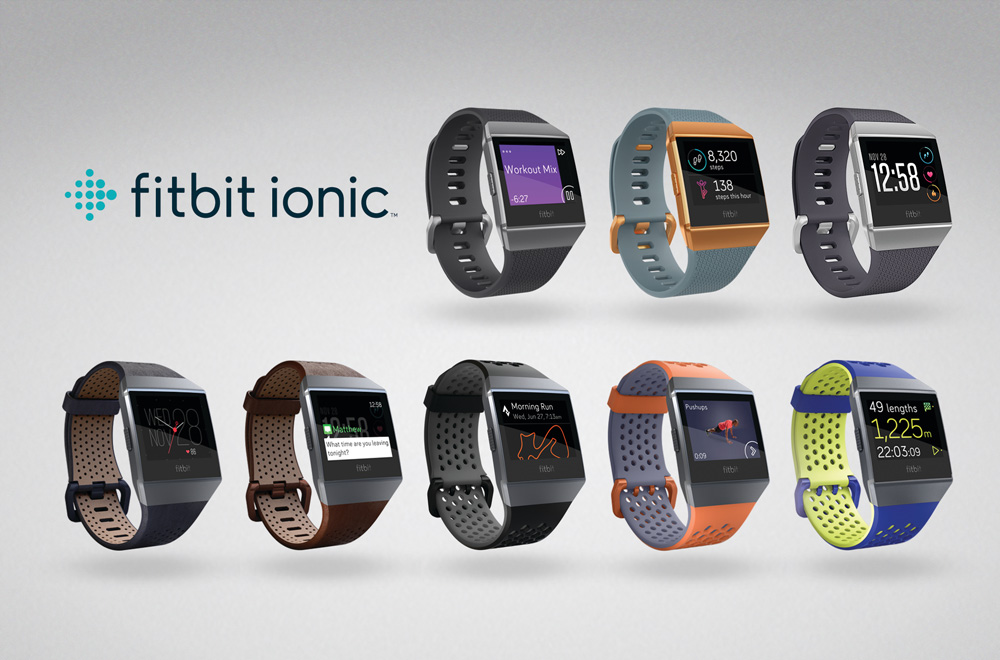 On January 10th, Fitbit officially launched the Fitbit Ionic in Hong Kong. Following the major acquisition of smartwatch maker Pebble, the world was waiting to see what the pioneering health and fitness tracking company had up its sleeve. Rumors of the Ionic have been floating around for some time, and let's face it, with Apple storming in the scene in 2015, and Google pushing into the market with fashion partnerships, it was only a matter of time before Fitbit needed to launch a competitor. So how does the Ionic fare in this already-saturated marketplace?
The Concept
Fitbit knows that it won't be able to grab diehard Apple customers—most brands see targeting that niche a lost cause. It's also not targeting the luxury audience that Android is gunning for. But what about the rest—those who aren't loyal to a brand? That's the audience that Fitbit wants, and they're putting up a decent fight.
The Ionic is touted as a fitness-first smartwatch, and while it does have a sleek, exterior with interchangeable bands, it's the small, fitness-focused details that will ultimately push a buyer to pick the Ionic versus the myriad of other smart watches out there. It's an interesting strategy—you're not going to wear a Garmin or TomTom to every occasion and the Apple watch and Android watches, with their shorter battery life and fewer sensors may leave you wanting for more. Fitbit seems like a good in-between, with a sleek look that may not fit more formal occasions, but good for the day-to-day.
Fitness First
The Ionic packs in a myriad of sensors, all aimed at making health and fitness tracking more seamless and accurate. It has an improved heart rate sensor, GPS, altimeter, and interestingly, a unique new SpO2 sensor, which estimates blood oxygen levels. The SpO2 is something that Apple or Google hasn't yet included in their offerings so it's particularly interesting. According to Fitbit, the sensor will eventually be able to tell a user if they have sleep apnea as well as a myriad of other, deeper blood oxygen-related health insights.
Alex Healy, director of product marketing said that what Fitbit wants is for the watch to be secondary to your daily life, unlike other watches that are loaded with extras—the Fitbit actively tries to make you interact with it less. Case in point, the automatic exercise tracking feature. Go for a swim (yes, finally a fully waterproof Fitbit), or a run and the Ionic will automatically start tracking your exercise without having to touch the watch. Even more handy, you can set the watch to exclude moments on runs or exercises where you are sedentary, perhaps at a stoplight or taking a water break—this ability will allow you to see only your exercise data, and not the resting gaps.
Design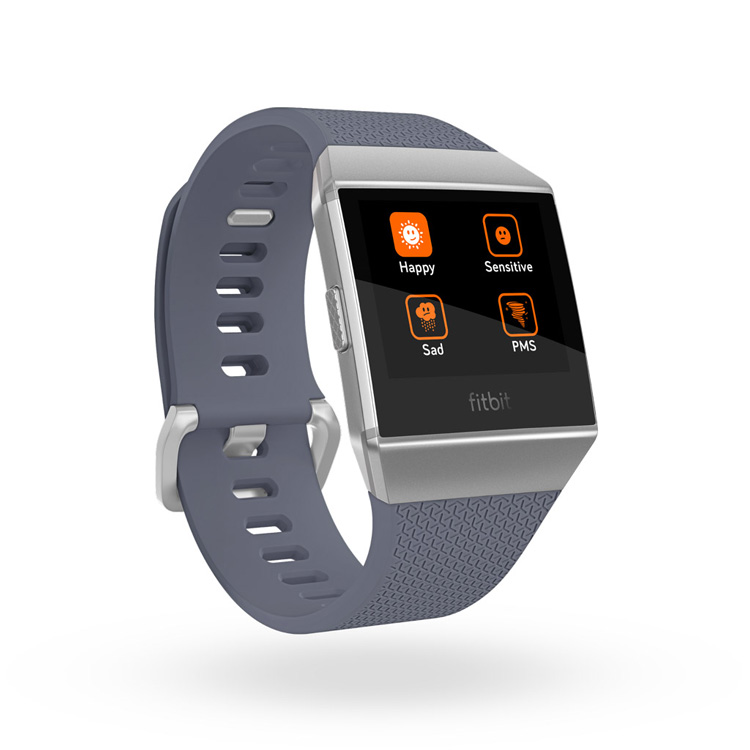 The Ionic isn't the best-looking watch there is, but it's not bad-looking either. What you can immediately say from first glance is yes, that is definitely a smartwatch, something that you can say for the Apple Watch as well, with its boxy-look. In terms of pure style, Android's luxury partnerships give it an edge in the style department, with brands like Michael Kors and Louis Vuitton creating some great-looking pieces that deviate from the generic smart watch look. But the Ionic isn't a watch for those who are looking for a fashion-forward watch. It's utilitarian-sleek, but it's guts are packed in a smooth body, which doesn't look bad at all but doesn't exactly scream style.
I haven't been able to try the new leather straps, but from previous experience, I was quite disappointed, with the top coating scratching away, and looking quite cheap. Because of this, I prefer the elastomer straps over the leather.
Battery Life
Here's the thing smartwatch makers don't like to talk about: you have to charge them all the time. The Ionic has a reported 5-day battery life, but that's without the GPS running, which can run for up to 10 hours (which is better than most competitors). While you still need to charge it, you don't need to charge it nearly as often as you would an Apple Watch or other similar watches.
The Verdict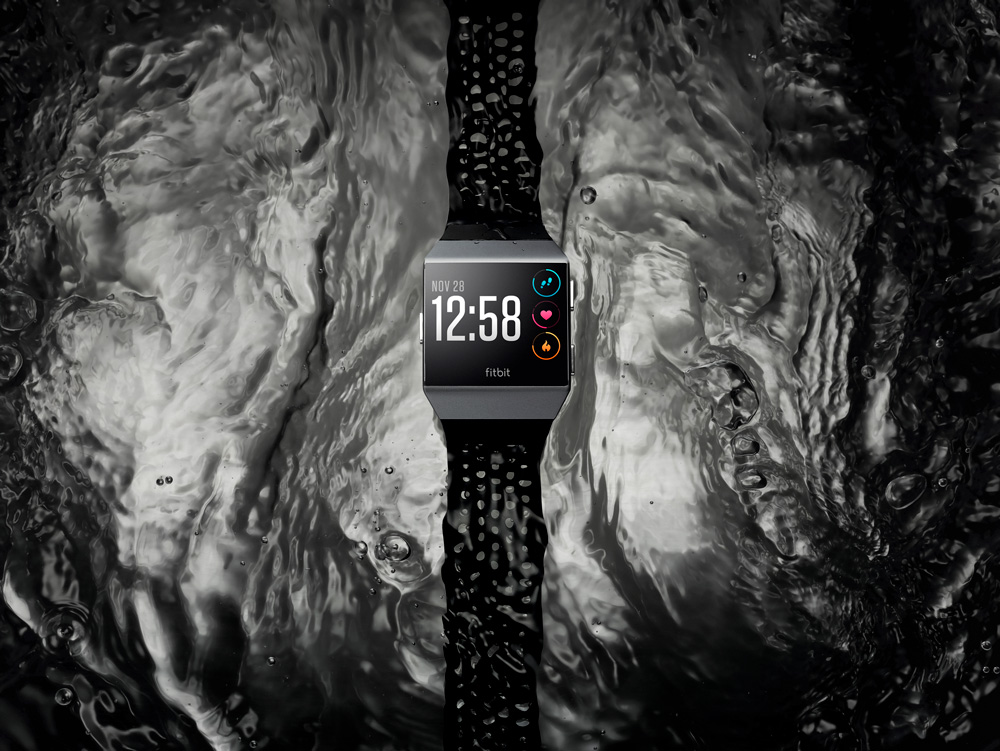 The Ionic is a step in the right direction for Fitbit and I think if they listen to their customers closely, it will be a strong contender in the years to come. Honestly, I can't say that I would pick this over one of the more established devices like the Apple Watch or the Samsung Gear, especially since the price points are so similar, but I think the Ionic is definitely an attractive device that has room to grow and potentially overtake its competitors.
Add in phone-less calling and a bigger app library, and the next Ionic will be a force to be reckoned with. But for now, if you want a no-frills smart watch that tracks vitals well and doesn't need a charge every night, then the Ionic is definitely a watch to consider.