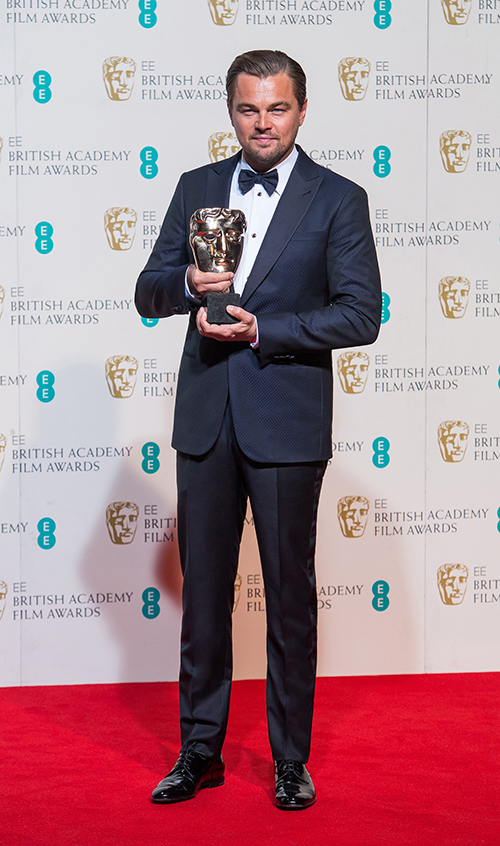 Instead of spending a quiet night home or romantic dinner out, the stars were out in full force as they gathered in London this Valentine's Day for the 69th British Academy Film Awards. With just two weeks left till the Academy Awards across the Atlantic, the BAFTAs might prove to be a good predictor for the contenders on the road to the Oscars.

One movie though, should hope that the events of Sunday night can be repeated soon: The Revenant, won the coveted Best Film award. Starring Leonardo DiCaprio and directed by Alejandro González Iñárritu, The Revenant continued its winning streak when they each won the awards for Best Actor and Best Director respectively, before finally walking away with two more awards for the production team. For DiCaprio, his role in The Revenant has turned whispers into shouts that this could be the year he takes his walk on the Oscar stage.
While the award for Best Actress went to Brie Larson for her role in Room, the British held their own on home soil as Mark Rylance and Kate Winslet received awards for Best Supporting Actor and Actress for their roles in Bridge of Spies and Steve Jobs. John Boyega also picked up the public-voted EE Rising Star award Star Wars: The Force Awakens, beating out fellow nominees Larson and Dakota Johnson.
Of course, in a year that has seen the film and television industry face calls to recognise the diversity of its members, there was no elephant in the room as both BAFTA hosts and attendees openly addressed the continuing "Oscar So White/Straight" backlash. Although nominees like Idris Elba, the transgender biopic The Danish Girl, and the romantic drama Carol walked away empty handed, the presenters took their chance on stage to have a laugh about the Oscars diversity row. Both Rebel Wilson and Sacha Baron Cohen took jabs at the upcoming awards ceremony for its lack of inclusivity, while also picking on those in attendance who were snubbed by the Oscar nominations this year.
Women were not forgotten too, as winner Kate Winslet dedicated her win to women who have been put down. "When I was younger, when I was 14, I was told by a drama teacher that I might do OK if I was happy to settle for the fat girl parts. So what I always feel in these moments is that any young woman who has ever been put down by a teacher, by a friend, by even a parent, just don't listen to any of it, because that's what I did – I kept on going and I overcame my fears and got over my insecurities," said Winslet.