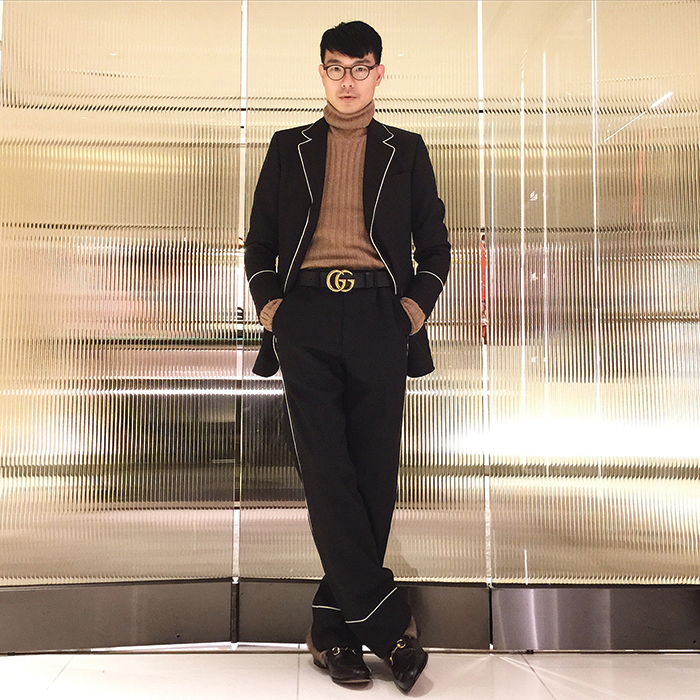 Popular star stylist Ricky Kwok, who is in his 30s, has been enamoured with fashion since he was a child poring through countless fashion magazines. His keen sense of style, eye for detail and easy-going nature has led to him working not only with magazines for editorial shoots but also with celebrities who count on him to make them look picture-perfect for publicity appearances. But as Kwok puts it, his passion for the job means he does not necessarily count it as work.
After more than a decade in the business, Kwok is a style icon in his own right. He is regularly snapped by street style photographers when he attends fashion weeks in Paris and Milan. In favouring an assortment of labels, from luxury brands and independent designers, he manages to pull off looks that range from the classic to the avant-garde with equal aplomb. However, he admits to favouring high-cut sneakers and straight-legged trousers as a fashion go-to.
When you were growing up, what was the first moment that you realised you were interested in fashion?
From the age of about 14 I would always keep an eye out for the fashion magazines.
On your Instagram feed, you say that "fashion is in your blood". How so?
I have loved fashion since I was young and I feel that fashion is an integral part of who I am. I live and breathe it, if I may say so.
What did you do to pursue your interest in fashion?
I studied fashion design, but I did not choose to be a fashion designer after graduation. I chose to be a fashion stylist.
Do you consider Hong Kong to be a fashion hotspot?
Yes. Hong Kong is a sophisticated city; people are hard working and willing to do everything. People are always stylish and nicely dressed, and they always enjoy seeing and being seen.
Which city do you think is the most stylish in the world? 
Paris. People are always well dressed and stylish, whether on the Metro, in the park, a market or restaurant.
What is your creative philosophy? 
I love vintage items, especially the style of the Baroque period. I also love updating trends, and mixing the old and new together.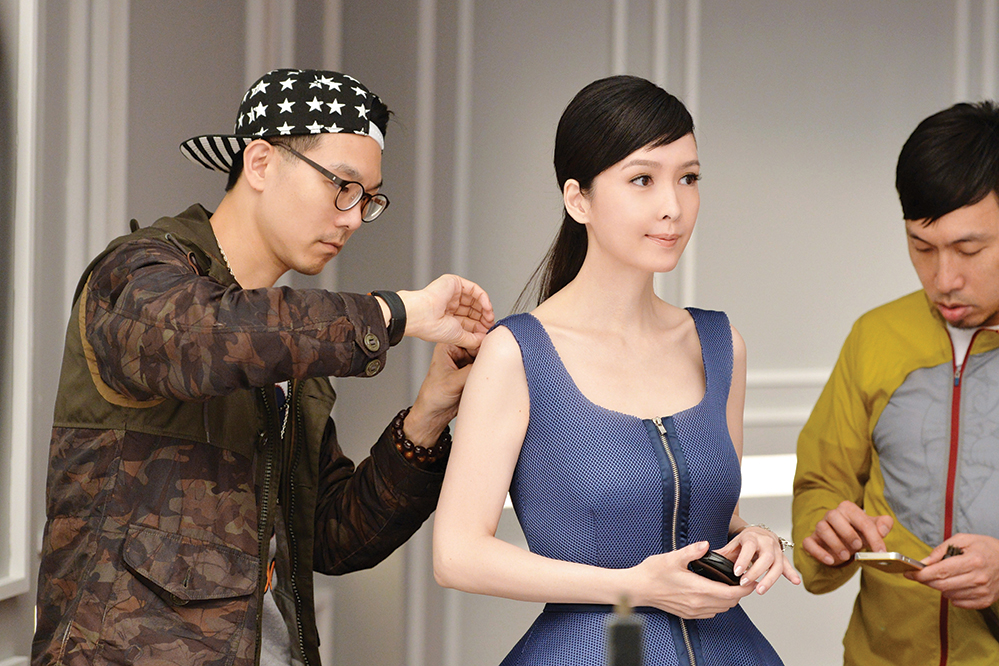 Do you have a particular style that you are known for when you do work?
I love glamorous styles and I believe that everyone can look glamorous.
How would you describe your personal style? 
Simple chic.
Who is your style icon? 
No particular person. I think everybody could be a style icon.
What is your source of inspiration?
Travelling around the world and meeting different people.
What has been the proudest moment so far in your career?
When Milla Jovovich said to me at the Chanel fashion show in Paris, "You look very stylish".
What do you think about brands introducing the "see now buy now" philosophy?
I think it is a very good idea and it can encourage people to buy immediately after the show without having to wait.
Who are some famous people you have worked with? 
Arizona Muse, Constance Jablonski, Gabriella Wilde, Michele Reis, Sandra Ng, Na Ying and Li Bingbing.
Do you prefer styling men or women?
Women. I don't know why but I find it easier to communicate with women.
How does travel influence your work?
Meeting new people gives me new inspiration and new ideas for collaborations.
Where is your favourite destination?
Paris.
What is your go-to fashion item for clients? 
Necklaces and bracelets.
What are three basics you recommend for a man's wardrobe? 
Leather biker jacket, scarf and loafers.
How often do you edit your own wardrobe? 
Every three months.
What is the most underrated fashion item? 
Accessories can always make one look more outstanding and stunning.
Who is the most stylish Instagrammer?
Linda Tol @lindatol_.
What is the best advice anyone has given you?
A famous singer from mainland China once told me, "No one is the best in the world. Always try your best for your work".
Who are your legends?
My parents.