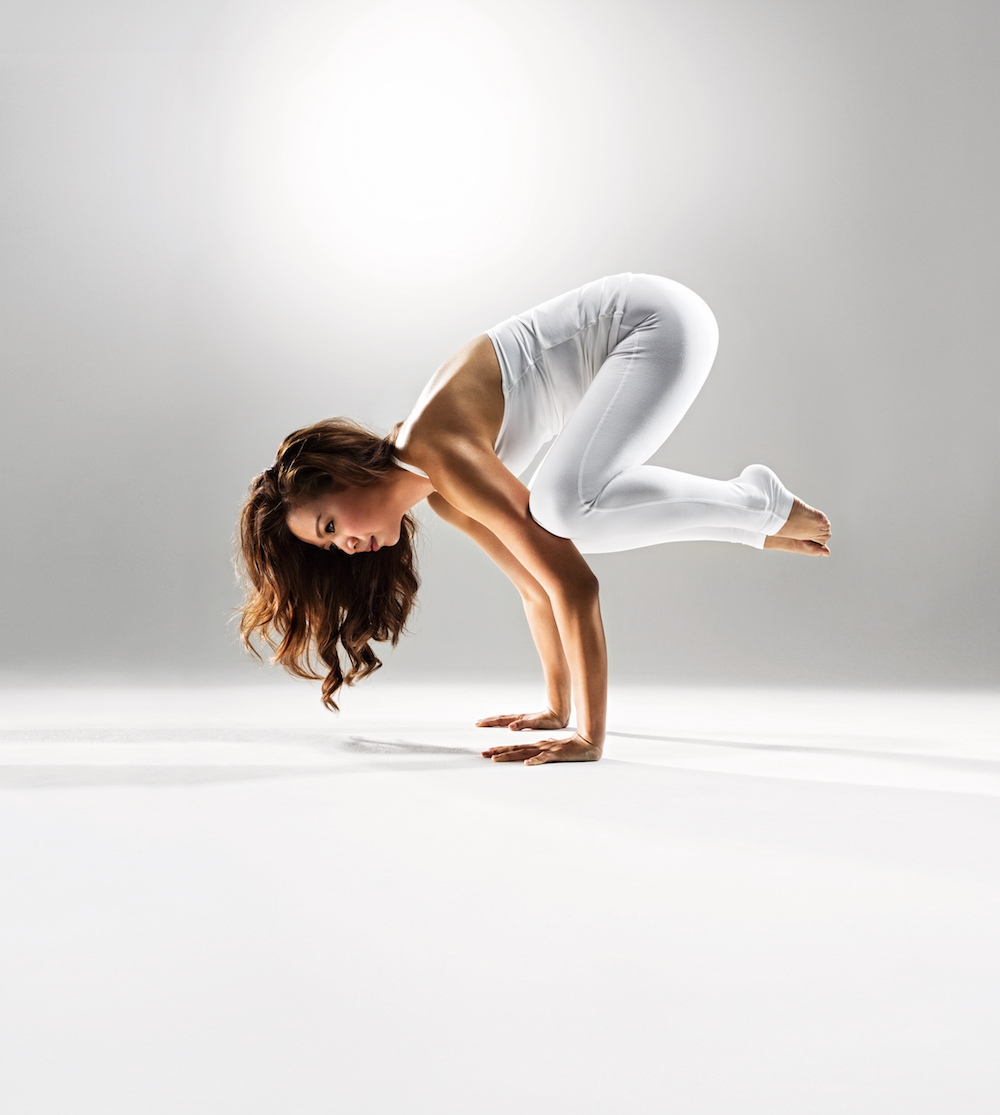 Pure Yoga instructor Margaret Chung, aka @yogachung on Instagram, is an inspiration in class and on the internet. She tells #legend how social media was literally a lifesaver for her family.
How did you get into yoga? Has it changed you as a person?
I'd practiced a few hatha classes here and there in 2001, but it wasn't until I met Almen [Wong] in 2002 when it really shifted. We were shooting a travel show in Australia, where she told me all about it and introduced me to Pure Yoga studios and hot yoga. I practiced hot diligently for the first few years, then slowly expanded my practice to ashtanga. It has changed me immensely, both physically and emotionally. There's a philosophical side to yoga that really guides you – not just in your practice, but in life. Just one example of something that yoga has taught me is to be sincere and try your best in things that are important to you or have meaning in your life. Your best may not always mean success, but at the end of the day, you know that you gave it your all.
Are there other workouts that you love?
I've tried many other workouts like spinning, dancing and pilates – but nothing really connects with me more than yoga.
Do you believe in cheat days?
It may work for a lot of people, but for me I simply haven't tried that diet regimen. I eat consciously and indulge when I really crave it.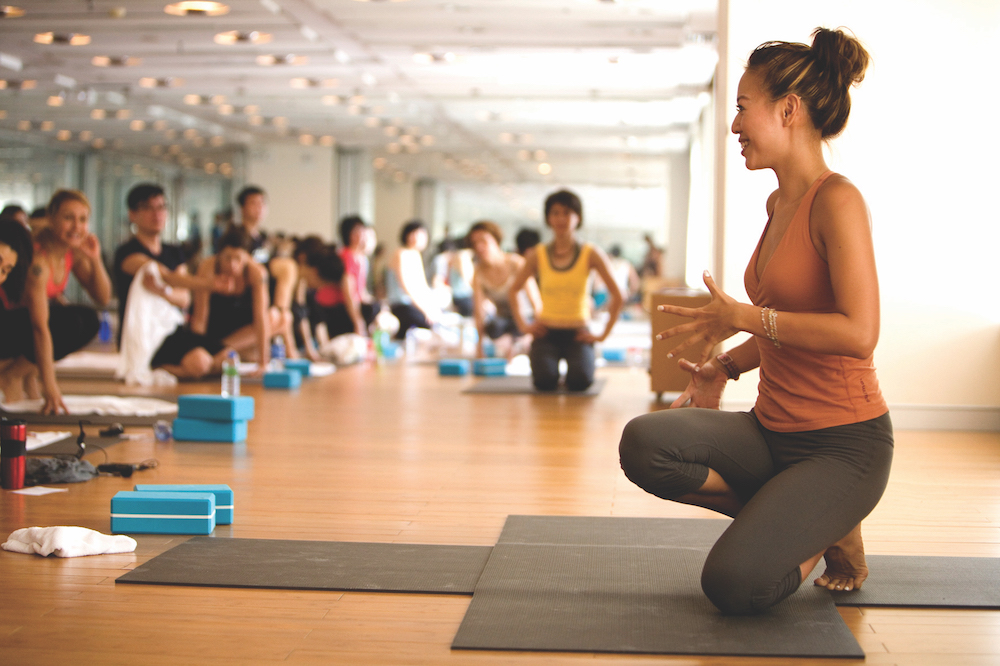 What do you love most about your job and what's the toughest thing?
What I love most about teaching yoga is connecting with a broad spectrum of students, especially working with and teaching the special-needs community in Hong Kong, which has enlightened me so much. I'm not too sure what the toughest thing is about my job... I actually love everything about it, challenges and all.
Tell us your favourite Instagram account you follow.
What is your favourite time of the day?
8am. The kids are up filling up their bellies, and I'm having my morning cup of tea or coffee.
How do you stay motivated?
It's just the constant mantra I have in my mind: to be good, do good and treat others the way you want to be treated. I live my life by taking care of myself, and by filling my tank full of love and happiness in order to take care of the ones I love with even more love.
Is social media an important part of your life?
Social media has its pros and cons, but for me, it's been beneficial. Besides being a great platform to share my experiences and stories, and to connect with family and friends, it has literally been a lifesaver.
My daughter was diagnosed with a very rare syndrome in 2011. Doctors didn't know too much about it, and painted a huge spectrum of maybes and not-sures. If it weren't for the internet and social platforms, I wouldn't have met the only two other families in Hong Kong that had children with the same diagnosis.
There's also a forum where 1,900 families from around the world share their experiences and knowledge on this particular diagnosis. It helped me a lot, as they were able to answer my questions and concerns much more than the doctors since they were actually living the experience. So yes, I love the internet!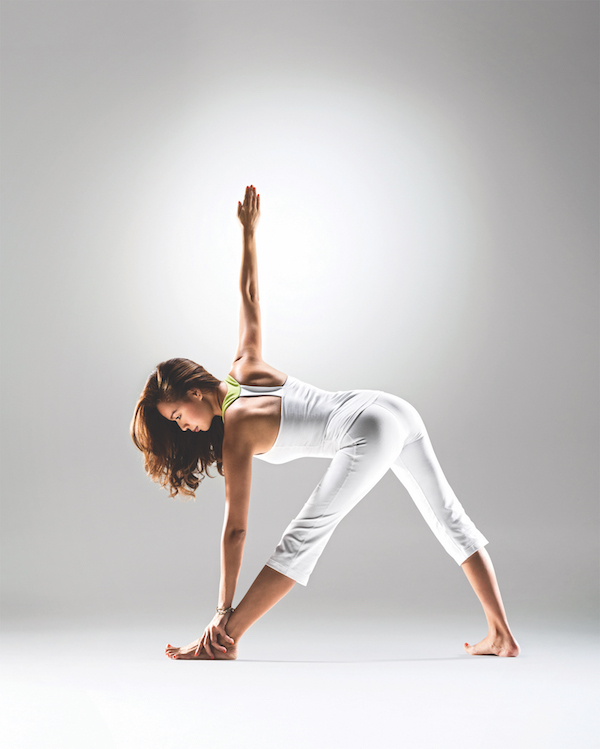 What has been your greatest achievement?
Definitely my daughters. Living life and sharing your life with others is beautiful, but giving life is a whole new dimension.
What's your biggest fear and have you overcome it?
As silly as it may sound, I'm terrified of cockroaches! And nope, I have not – and not sure if I ever will overcome it. The only time I didn't totally freak out, scream and come close to vomiting when seeing a cockroach was when I was holding my newborn daughter. But I'm definitely sure I gave her quite a tight bear hug as I literally hopped away!
What's one thing people would be surprised to nd out about you?
That I love to fish! I used to fish a lot in fresh water in Toronto – for pike, bass, et cetera – but when I came to Asia, I really got into deep-sea fishing, jigging, edging and so on for barracuda, large mackerel, sail fish, Mekong catfish, squid and more. After having kids, though, I haven't gone out much. My husband still travels to fish, but I've taken a break. We're planning an epic trip for our 25th anniversary – it's ages away, but I figure the girls will be older then.
How do you stay grounded?
My eldest daughter Isabella; she is my rock. Her perseverance, strength and sweetness are what feed my soul and ground me.
Is your glass half-empty or half-full?
Definitely half-full! Always enjoy what you have in life and don't worry about what you don't have. As the saying goes, "Happiness doesn't depend on how much you have to enjoy, but how much you enjoy what you have."
Who's currently on your playlist?
Morcheeba, Indian flute meditation and lots of old-school slow jams.
Who is your legend?
My mom. She's in heaven already, but because of her, I am who I am today. I miss her every single day, but I know she's with me in my heart forever.
This feature originally appeared in the November 2017 print issue of #legend