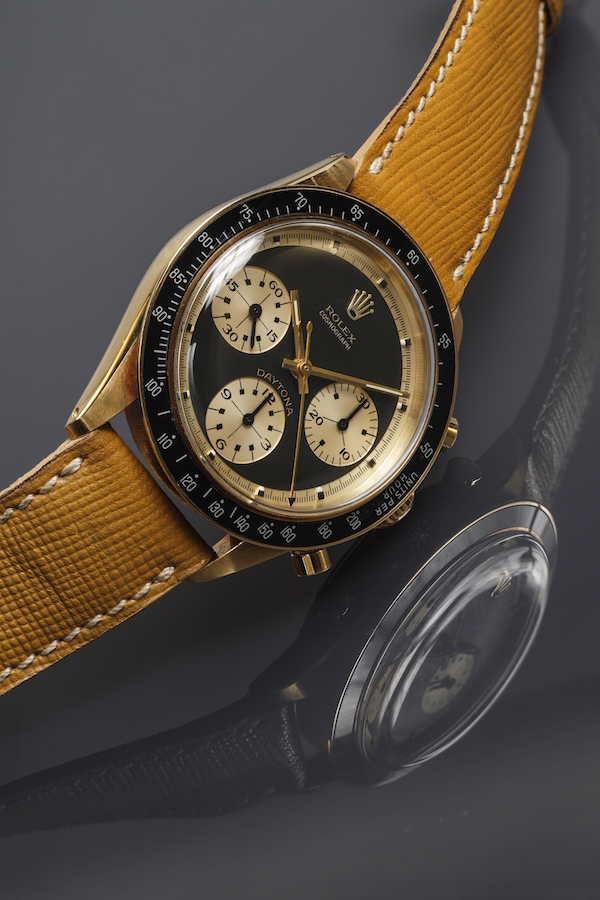 Hot on the heels of the momentous sale of late actor Paul Newman's own Rolex
"Paul Newman" Daytona Ref. 6239 in October 2017 for US$15.5 million, auction house Phillips, in association with Bacs & Russo, announced that it will be hosting Daytona Ultimatum in May – a thematic sale that focuses solely on the Daytona. It came as no surprise, then, when Phillips announced Pucci Papaleo as the chief curator of the lots; the Italian collector wrote the bible on the Rolex Daytona. He tells us how one of the brand's least-in-demand collections has transformed its image and now sees buyers shelling out millions to get their hands on the rarest models.
How did you get your start in collecting?
It was some 20 years ago, when a gentleman 
I hugely admire asked me to accompany him on a trip to Geneva to attend a watch auction. I had already developed an interest in vintage watches, but my friend's enthusiasm for collecting was hugely contagious and I was soon hooked, too. As my curiosity and passion grew, I continued to study catalogues and attend watch auctions in order to learn more about this unique world. My fascination 
for vintage watches first started with the chronographs, notably those from Patek Philippe. But alongside this, my attention soon focused on the graphic artwork on Rolex dials from the 1940s.
You eventually focused on the Rolex Daytona. What specifically about that
watch captivates you?

My sensitivity to design and art is partly down to my background in editing, and my love for the Daytona can be compared to a "time-bomb effect". Believe it or not, at the end of the 1990s, I wasn't very interested in the Daytona. I couldn't quite comprehend its simplicity, its ability to be so essential in eliminating any superfluous scales – so it was only later that
I began to understand the manufacturer's secrets and mysteries in achieving such a fabrication process, leading to such extreme pureness. The Daytona's design comes
 close to perfection – it is absolutely timeless. I believe Rolex chose to make its designers work more simply, notably for technical reasons rather than exploring new design. The basis of the design never seems to get old.
What motivated you to write the book Ultimate Rolex Daytona?

In 2006, I wanted to produce another
 book and divert my attention away from
 the number of publications I had created
 on chronographs – so I decided to do one 
on the Daytona. I approached this project from a different angle and, rather than listing all the variants of different models, I chose 
to focus on the exquisite variety of Daytona dials – not only because they were far more numerous, but also because they're used to upgrade the appearance of the object itself. The book wasn't illustrated in the most typical way, either. Instead, my love for graphics and editing prevailed, and the final result shows an exploration of the infinite hidden treasures found in every dial.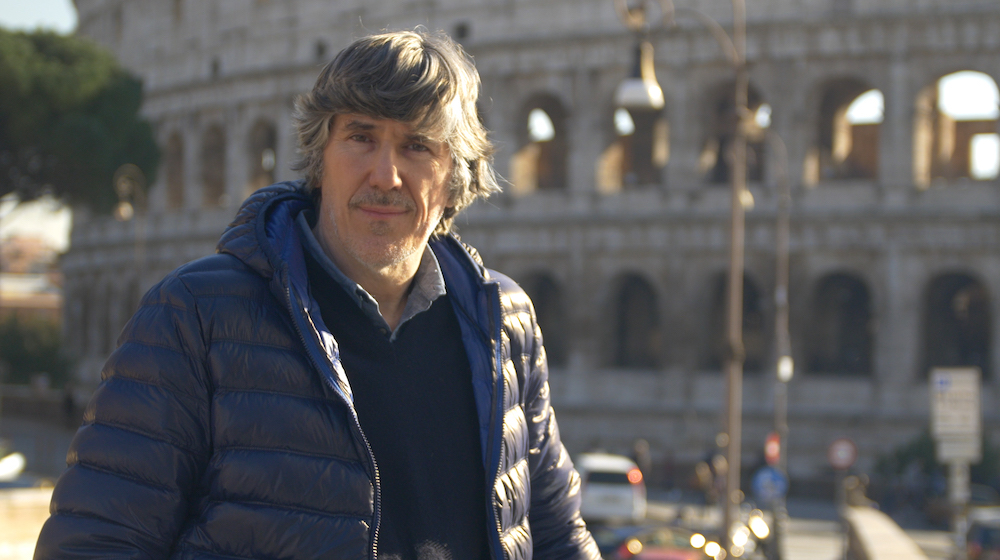 Of course, the watch market continues to evolve and in recent years, this iconic model has garnered increased, widespread interest. But my motivation is always the same. I love the crystallisation of the objects' images on the paper – perhaps more than the objects themselves. By publishing the image in this way, I'm able to convey a certain angle or beautiful design that would only otherwise occur in my imagination.
Which reference is the holy grail of the Rolex Daytona and why?

The one that encompassed the best possible balance for a Daytona is reference 6241, depicting a Bakelite bezel and a massive case, in pristine condition. It is the Rolex holy
grail in my eyes – the pinnacle of perfection, flirting with absolute beauty! Alternatively, it's reference 6263, with the screwed pushers and a slightly bigger case. This appreciation comes straight from the world of the "Daytonisti".
Which Daytona model would you love
to discover – real or imaginary?

The rarest Daytona ever produced is the "Albino". In the Rolex reference 6263, there are only four known examples of white-dialled Cosmographs where the subsidiary dials are not in black with white printing, but in the same silver finish as the dial plate. In May 2015, Phillips sold the one belonging to Eric Clapton in its inaugural Geneva Watch Auction: One. But if I had to dream of a model, then it would be the exact opposite of the "Albino" – an entirely black-dialled Daytona. Unfortunately, without a shadow of a doubt, it doesn't exist!
Why doesn't Rolex communicate more to the public about its vintage pieces? Why are we left guessing on the Daytona's sometimes-murky history?
It's true that the manufacturer releases a 
very limited amount of information. This has created a group of well-informed specialists, who work tirelessly and passionately on rarely seen archival material, from brochures to other documentation. Rolex has developed
 a computerised information system, but all the complementary documentation remains paper-based. The lack of corporate assistance in information-gathering has created true professionals and specialists of the brand outside of the company itself.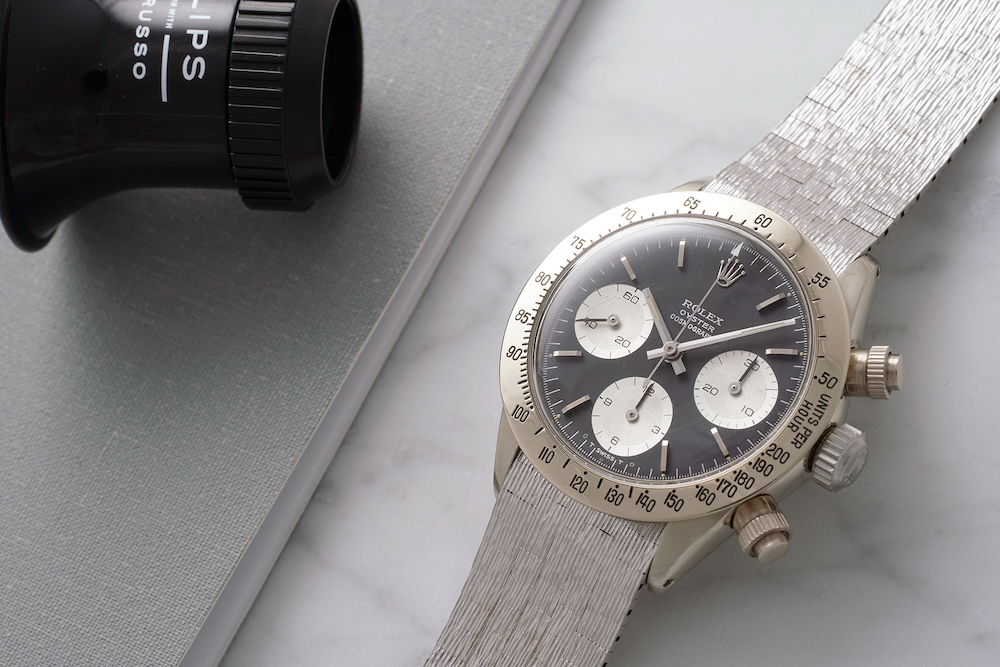 Help us understand the enduring appeal of Paul Newman and how he turned one of Rolex's least popular models into today's sought-after collectible.
Firstly, it is important to remember that when most people see a Paul Newman Daytona, they instantly see the movie star himself.
The magic also resides in the diversity of the dial – it's tri-dimensional and filled with interesting contrasts. While it may appear simple to some, it's
 in fact absolutely the opposite. In my eyes, it is the most beautiful existing dial in the horology world. You can simply get lost in it for hours, flying across the incredible variations of the surface. Even many years ago, when these models were very accessible, they were already beautiful and fascinating. Remember the "Exotic" Paul Newman dials – a special order from Rolex to [dial maker] Singer, trying to make the design more appealing?
Phillips has teased us with three watches on offer. Can you tell us a little about each piece and its significance?

First is the "John Player Special" Rolex reference 6241 in yellow gold with Paul Newman dial, circa 1968, is simply what I would define as magic! It's the most beautiful timepiece. Second is the "Pintabian" Rolex reference 6265 in stainless steel, circa 1974. This timepiece's condition is close to what it was the day it was purchased, with a low serial number typical of the 1970s and with extraordinary brown registers. And third is the "Ricciardi Panda" Rolex reference 6263 in stainless steel with Paul Newman dial, retailed by [Argentinian jeweller] Joyeria Ricciardi circa 1969, is what we could compare to a blue-chip – in exceptional condition, with an extraordinarily well-preserved dial. Ricciardi used to embellish his timepieces like he would have done with a jewel and very few examples are known. These three watches are the pinnacle for any seasoned watch collector: for their beauty, and for their outstanding preservation and condition.
Do you think the curated auction is here
 to stay?

Being a curator for an auction involves a moral responsibility and I'm pleased to take up this role. But I'm increasingly convinced that the role of curator is doomed to disappear in the future, as individuals are more and more aware of getting information on the internet. Clients are becoming more educated – and clearly "trading up" with their purchasing decisions.
This feature originally appeared in the April 2018 print issue of #legend