Thank you, America. Here's an early Thanksgiving Day blessing. We're most grateful for your streets, the boulevards that have spat out dozens of different musical styles over generations, that have been the Petri dish for hip- hop and, most of all, for the dance crews that inspired Dao- Yi Chow and Maxwell Osborne. The creative energy behind Public School, Chow and Osborne have helped elevate New York street style and taken it to the runway.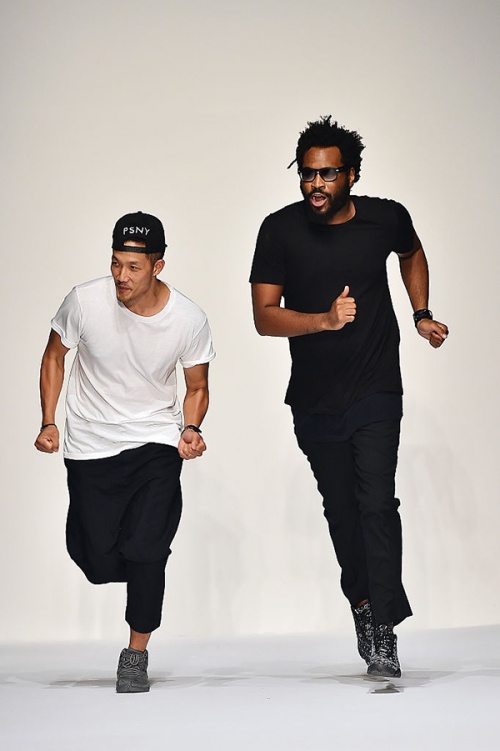 But it all begins with music. It was music's influence on fashion that saw Chow take an interest in the industry at the age of 17. While Chow had an eye for fashion during his teenage years, and had developed a keen interest by high school, he had his sights firmly set on a career in music.
"I was just interested in fashion. It was more about the styling and from, you know, watching the music videos and seeing how artists were styled," Chow says. "I wanted to work in music, but I didn't think about fashion as a career until later on."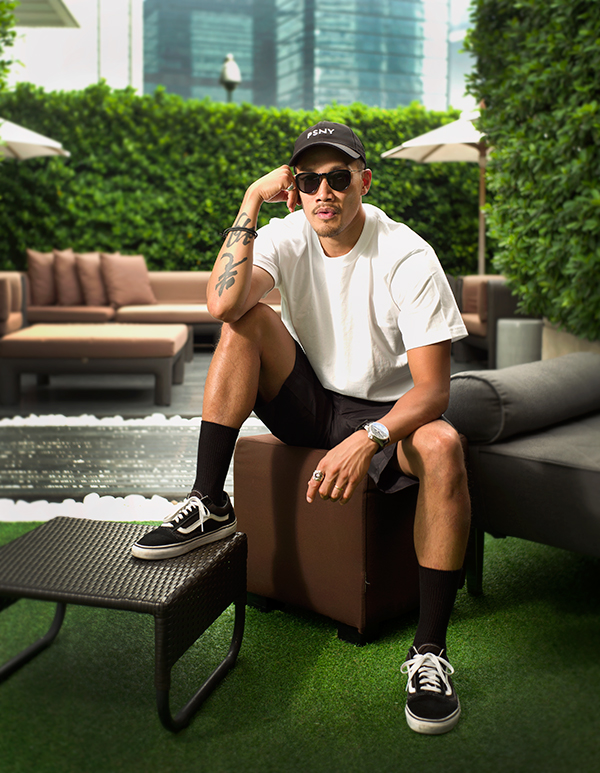 Working as a DJ in the 1990s, Chow began to fully understand the intrinsic link between music and fashion. "Fashion was always an extension from music, so it was always about music first," Chow says.
"You know back then in NY everyone wanted to be a dancer. When you went out to the clubs, it was not only how you danced but the clothes that you wore, and so that was really my foray into fashion, and into thinking about how fashion separates you from everyone else."
Nights out made a lasting impression on Chow. "There was this crew called the Moptops, they were a dance crew. Another crew called Big Kids," Chow says. "All those guys were dancers from Brooklyn and the city. And they used to wear Polo, Ralph Lauren. So that was more like my first memory of really looking at a crew or, you know, guys specifically, liking how they dressed and wanting to do the same thing."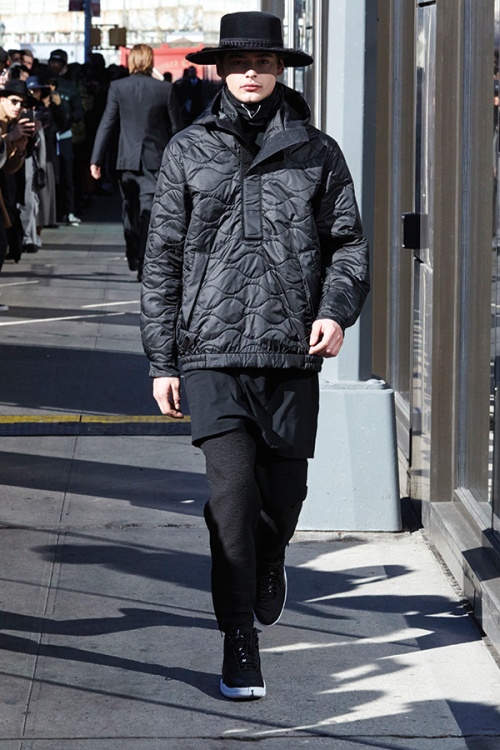 After finishing high school and completing college it began to become apparent to Chow that a career in music may not eventuate.
Not one to take a licking without getting quickly back on his feet, Chow immediately looked for the next challenge. "I helped a friend of mine open a boutique in the East Village," he says. "That was really when I thought that, I mean even then there were some brands we used to carry in the store, and one of the brands had approached me to see if I wanted to work with them; some modelling stuff. That was really the way into fashion for me, it was through modelling. But I knew that wasn't something I really wanted to do, so the interest actually turned into the marketing of it and into the design of it."
Chow started Public School with Osborne in 2008 after the pair had previously worked together at Sean John. The pair shared a vision of creating a line of fashion that portrayed the many layers of the city they grew up in, that was true and real. It was more bad apple than The Big Apple.
"It's evolved a little bit, but I think at the core of it, it's about New York City," Chow says. "It's about the city that we grew up in. You know, where it was not just one thing, it was all these different people from all parts of town, all different cultures: artists, fashion people, musicians, people who influence culture in one place exchanging ideas. You have this convergence, like mixing and matching, pooling different ideas." Famously, the brand, the men and the whole buzz surrounding Public School comes down to a single slogan.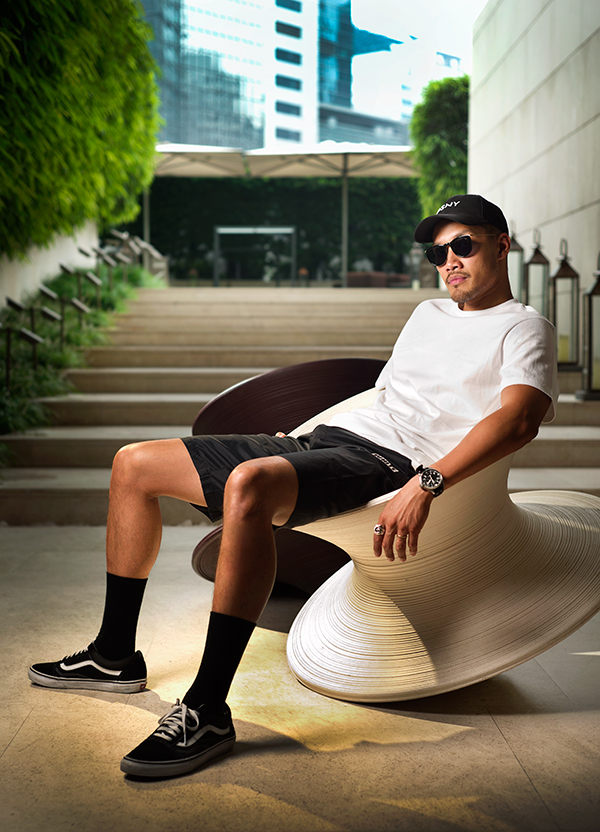 The now iconic WNL hat, short for We Need Leaders, epitomises what he and Osborne are trying to achieve with their design.
"When we were creating Public School, that call to action, that mantra was always something that existed that we knew was bigger than fashion, that it wasn't about clothes, it was about never following, never settling to do something that someone else did.
"We wanted to create our own landing, create our own leaders and so that mantra has become synonymous with Public School."
Early on, staying true to themselves and the street was often a struggle. Support from the Council of Fashion Designers of America, CFDA, gave the company a welcome boost. The brand was part of the first fashion incubator the CFDA had arranged with the city authorities in New York. Chow says the incubator was a tremendous help.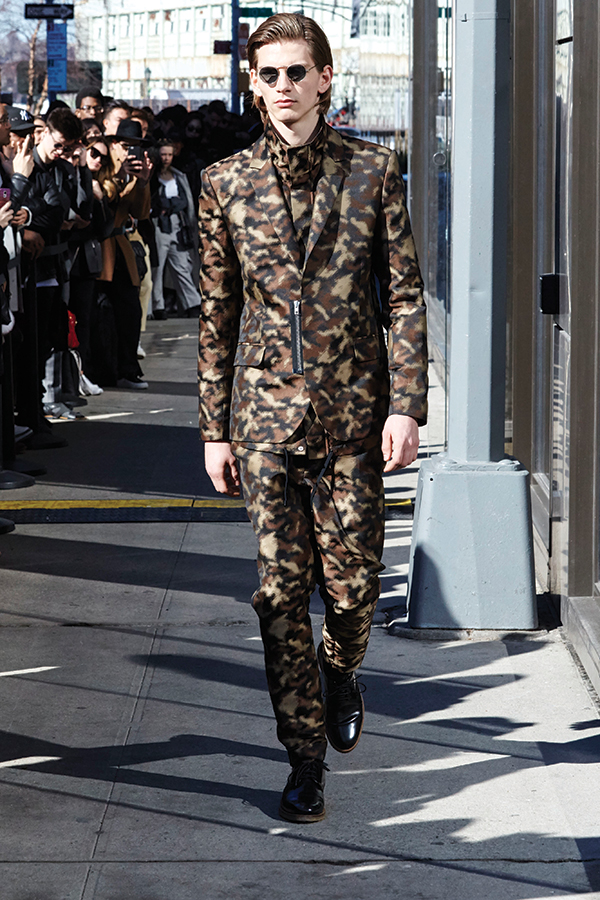 But staying true has also been rewarding. In 2013, they won the Fashion Fund prize and the CFDA Swarovski Award for Menswear. Twelve months later, the brand won the CFDA Menswear Designer of the Year award. The womenswear line debuted in 2014 and last year the boys were asked to take on the chief creative role at DKNY.
"I think in fashion that there aren't any rules and I guess it has always been the case that the rule breakers are always the ones that change the game," Chow says.
"I think one of the pitfalls is that you feel like, 'I need to do this and do that, and know this person' and while some of that is true, I think now its really like you set your own course. So long as you have a really clear point of view and you stick to that clear point of view, then you'll be good."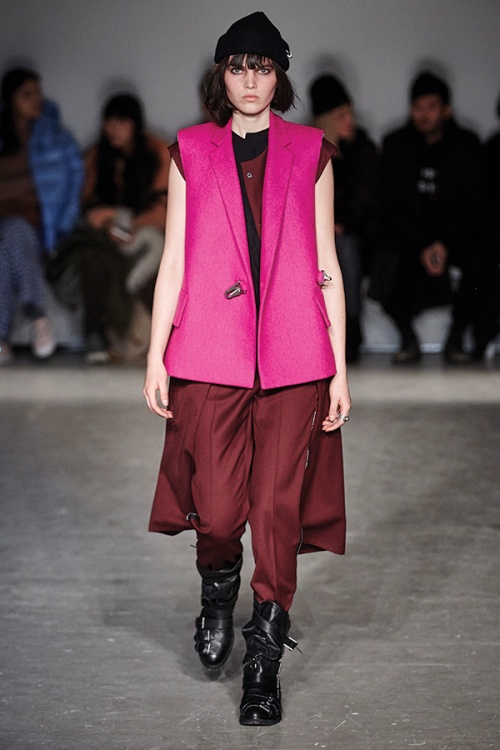 That Public School are continually ahead of the curve is not by chance, with both Chow and Osborne continually inspired to create cutting edge new designs.
Chow takes motivation from competitors old and new. "I'm inspired by all the new brands. Their willingness to break the rules, their willingness to go their own way. You look at American brands like Donna, like Calvin, like Ralph. American brands don't have the history of European houses. It's those guys, Donna, Calvin, Ralph that have been around for 30-plus years, it's tough, there hasn't been another brand to come around and do the same thing."
"That level of consistency, that level of being able to keep doing it season in and season out is truly remarkable."
​Public School will be available at Lane Crawford stores next spring/summer season.