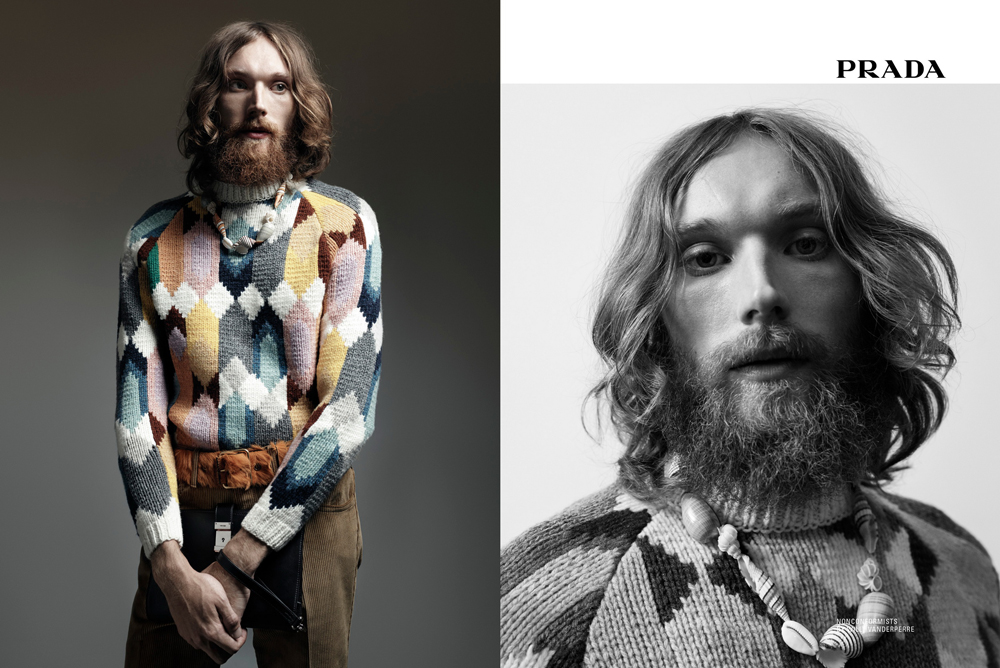 A show of hands if you please – which one of you out there understands Prada? Right. Just as we thought. None of you.

Freethinking, renegade, maverick. Unbeholden to traditional rules or boundaries. Part of 365, Prada's visual stream of advertising, the new Nonconformists campaign encapsulates the themes and narrative of the Men's and Women's Fall/Winter 2017 show: humanity, reality and simplicity.
But wait a moment- renegade, nonconformist? Wasn't Prada meant to be all of those things and more from the moment Miuccia slung a black nylon backpack in the face of fashion and over her shoulders in 1984? It says much about the overly confused state of the industry at this moment, that Miuccia, (or Mrs Prada as she's iconically called at HQ) a woman who has spent a design lifetime cultivating aloof, has turned about face and embraced the zeitgeist. As though too long spent asymmetrically suffocated by the isolation of her avant-gardism has left her wanting more company, more chatter, and greater – or most importantly – shared intimacy.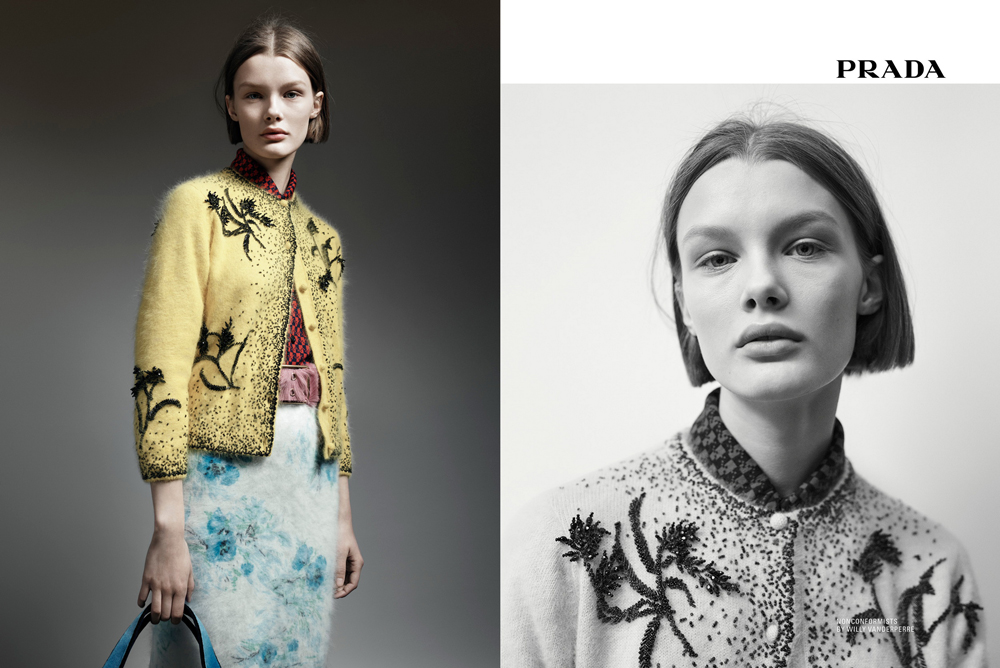 Much of which is the idea of P365, as hipsters may come to call Prada 365. Photographed by Wily Vanderperre in Milan, the images are spontaneous and immediate, direct, the first look –captured before the clothes took an inaugural turn down the catwalk on January 15, 2017. "A new kind of intimacy" is how the brand describes the feeling. Simplicity, here, is radical. Normal is nonconformists.
But whichever way you spin, dress, or deconstruct it, P365 doesn't solve that enduring and puzzling Prada paradox: do you wear Prada or does Prada wear you? Or, as so often, is Mrs Prada simply pulling our collective fashion legs?
Nonconformists is now available on www.prada.com​