It's November and in Shanghai, that means art with a capital 'A'. Kelly Ying will host the fifth iteration of ART021 Shanghai Contemporary Art Fair from November 9 to 12, while the fourth edition of West Bund Art & Design takes place over the same weekend. Neighbouring museums such as the Long Museum, Yuz Museum and SCoP (the Shanghai Center of Photography) are also contributing to the rapidly evolving cultural ecosystem of the city.
And now there's a new landmark in town. Equal parts fashion, art and exhibition space, cultural centre and interactive playground, Prada Rong Zhai is the latest creation from Milan-based fashion pioneer Prada. It just opened last month in a meticulously restored early-20th-century mansion at 186 North Shaanxi Road, in a historically affluent residential neighbourhood in central Shanghai.
Designed for the distinguished family of "Flour King" tycoon Yung Tsoong-king (aka Rong Zongjing) a century ago, Rong Zhai is considered one of Shanghai's finest Western-style garden villas. Deemed a Jing'an District cultural relic in 2004 and designated one of Shanghai's remarkable historic buildings in 2005, Rong Zhai is now open to the public through a preservation effort that's rooted in a reverence for detail and the enduring relevance of historic architecture.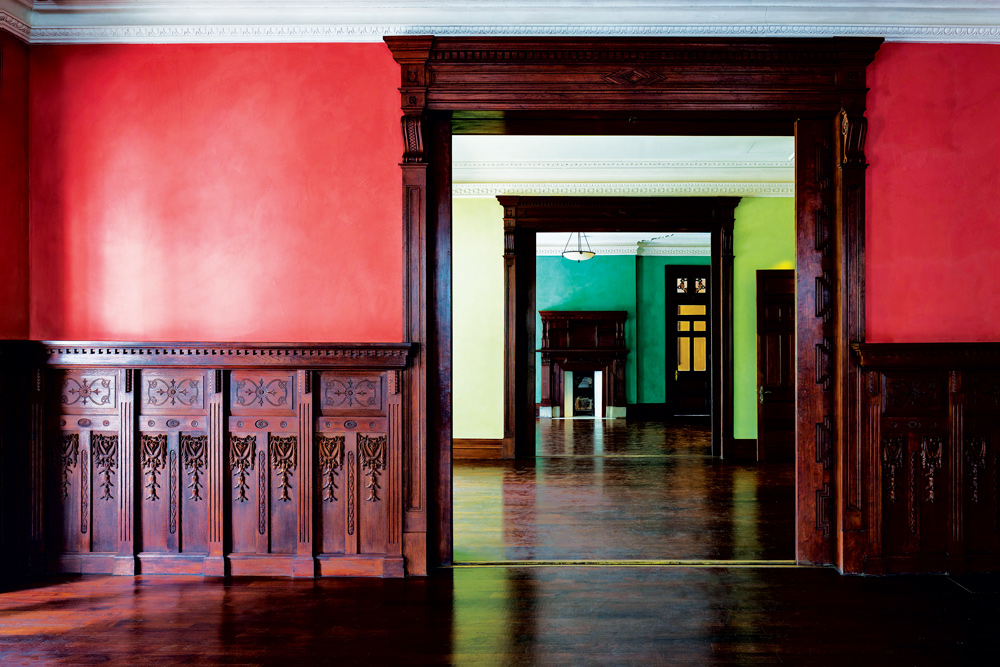 In 2011, Prada became Rong Zhai's newest tenant and began working with the district government to help preserve the historic home. The result is an emblem of Miuccia Prada and Patrizio Bertelli's admiration of Chinese aesthetic heritage and a deep commitment to the city of Shanghai. The mansion also serves as a unique site for the company's diverse activities in China.
"Prada has always drawn inspiration from the arts, not least of all architecture," says founder Miuccia Prada, affectionately known in-house as Mrs P. "The study of 
the practical, commercial and historical implications of buildings has played an essential role in the development 
of Prada's practice, as we have been deeply involved in both contemporary architectural experimentation and meticulous historic preservation."
As befits the brand's comparative independence, Mrs P takes a liberal approach to the centre's role. "At Prada Rong Zhai, the space is left more or less unfurnished," she says. "We imagine exhibitions, presentations and other forms of exchange that recall lively activities of the city. These will include contributions from Fondazione Prada and the company. We are most interested, though, in what ideas Shanghai will bring to Prada Rong Zhai in order to draw it further into the city's rich cultural life."
The restoration campaign aimed to both repair damage and reinstate the historic appearance of the building's interior and exterior, while also making necessary structural reinforcements and functional updates. A team of Italian and Chinese specialists undertook the conservation of the building's many ornamental and structural elements, including the plasterwork, wooden panelling, stained glass and multiple types of decorative tile. Whenever possible, fabrication and installation techniques were modelled on the traditional methods and materials utilised by the craftsmen who originally built Rong Zhai over a century ago.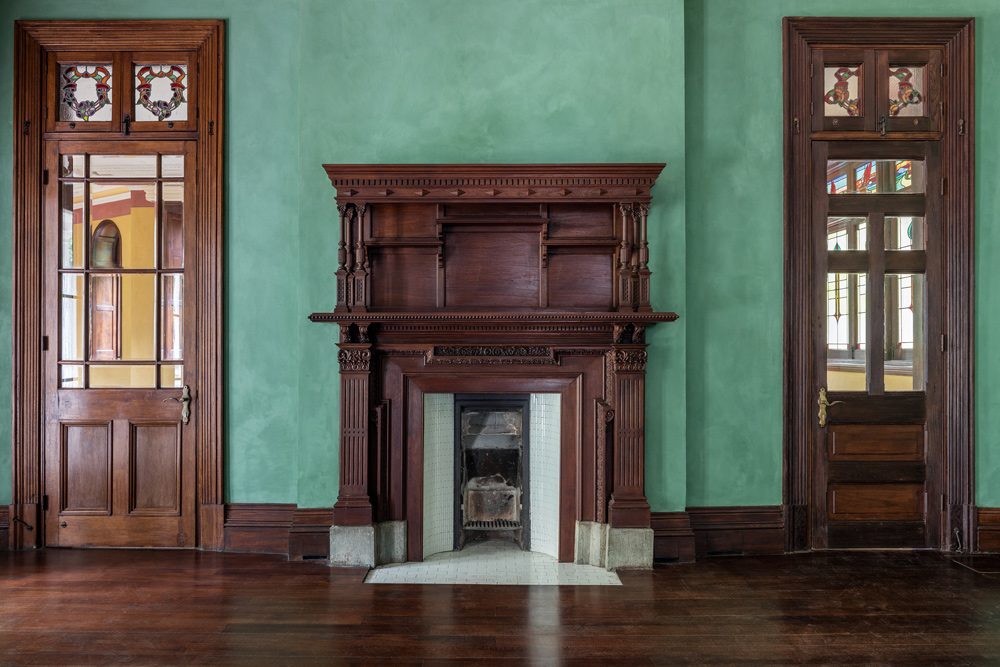 At the space until December 17 is an exhibition showcasing the villa restoration process as well as some of Prada's past architectural explorations, including the Roberto Baciocchi restorations of Galleria Vittorio Emanuele II in Milan and the Ca'Corner della Regina 
in Venice, as well as the Prada Epicenters in New York, 
Los Angeles (both by Rem Koolhaas' OMA) and Tokyo 
(by Herzog & de Meuron).
"Careful observation of and curiosity about the world, society and culture are at the core of Prada's creativity and modernity," writes Mrs P. "This pursuit has pushed Prada beyond the physical limitations of boutiques and showrooms, provoked an interaction with different and seemingly distant worlds, and introduced a new way to create a natural, almost fashionless fashion."
It's even received the blessing of the family. Says 
HC Yung (aka Rong Hongqing, the son of Rong Zongjing): "This residence will surely become a fashion landmark of Shanghai, and welcome elites and celebrities from everywhere. I believe that my father, were he still alive, would be much delighted to see it." As we – and a host of China's leading cultural lights – were last month, too. Indeed, it's the Pradaverse at its finest.
This feature originally appeared in the November 2017 print issue of #legend