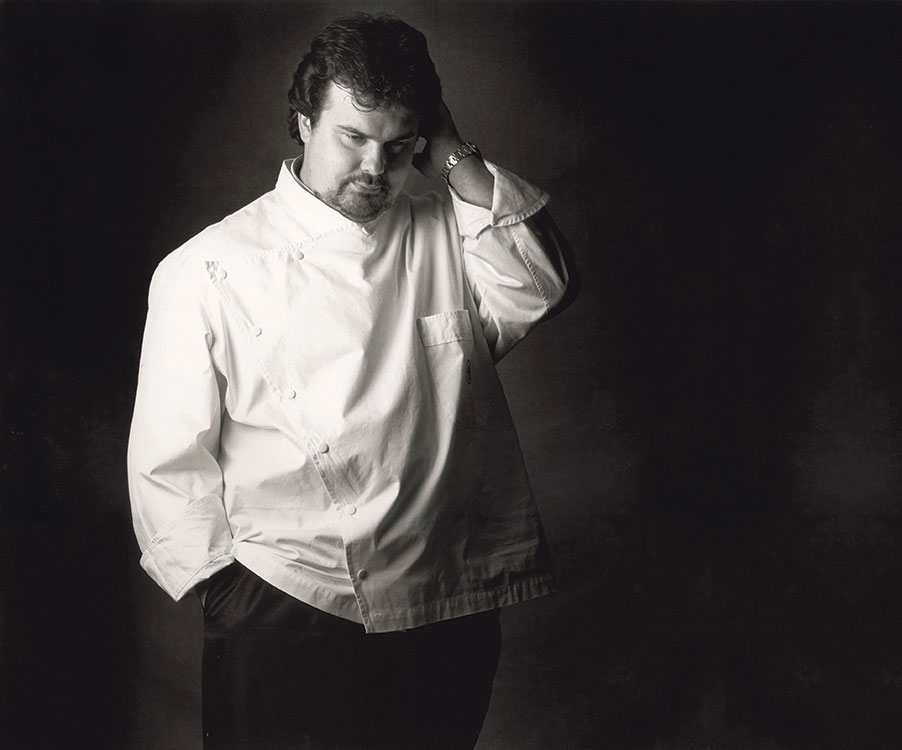 ​Picasso of pastry and World's Best Pastry Chef are two accolades bestowed on Pierre Hermé. But the King of Macarons has an unexpected revelation to share: the first time he tasted the French dainties, he didn't like them. "They were two tasteless biscuits stuck together with a bit of sticky filling," he says ruefully. "When I started making them, I vowed to make them tasty and have a lot of filling."
Hermé is the fourth generation in a family of pastry makers. His father was a pastry chef who had his own shop in Colmar in the Alsace region where he grew up. Following in the footsteps of his father and grandmother to become a pastry chef was all that Hermé had ever wanted.
"My grandfather was a gardener and it fascinated me how vegetables grow. I had an uncle who was an architect, and that also fascinated me. But the pastry, it was the most fascinating. It was in my blood," he says.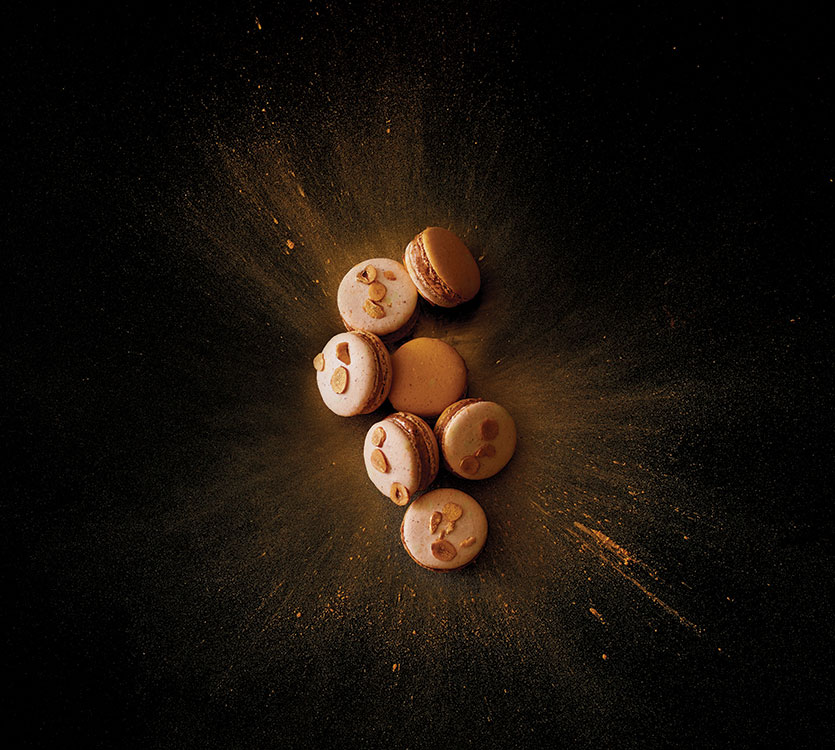 At 14, his parents took him to Paris where he began his apprenticeship at Lenôtre under the mentorship and guidance of the legendary Gaston Lenôtre. "It was a great change for me, working with Lenôtre," says Hermé, who says Lenôtre opened his eyes when he thought he had seen everything while working at his father's shop. "It was a good learning experience, I learned all the right practices and also the sense, the attention to detail, the importance of organisation. Lenôtre will always be my reference, always be my starting point when I have to take a step back."
After a six-year apprenticeship, he had stints at Fauchon and Ladurée before partnering with Charles Znaty to launch his own brand in 1997. There he began to delve into chocolates, macarons and ice-creams, coming up with ways to inject new life into what he thought was a stale, under-developed market segment.
The world is teeming with pastry shops. Ladurée is often regarded as the top choice for macarons, although names such as Pierre Hermé, Fauchon, Jean-Paul Hévin and Gérard Mulot are hot on their heels, and often are a more attractive and less-touristy option.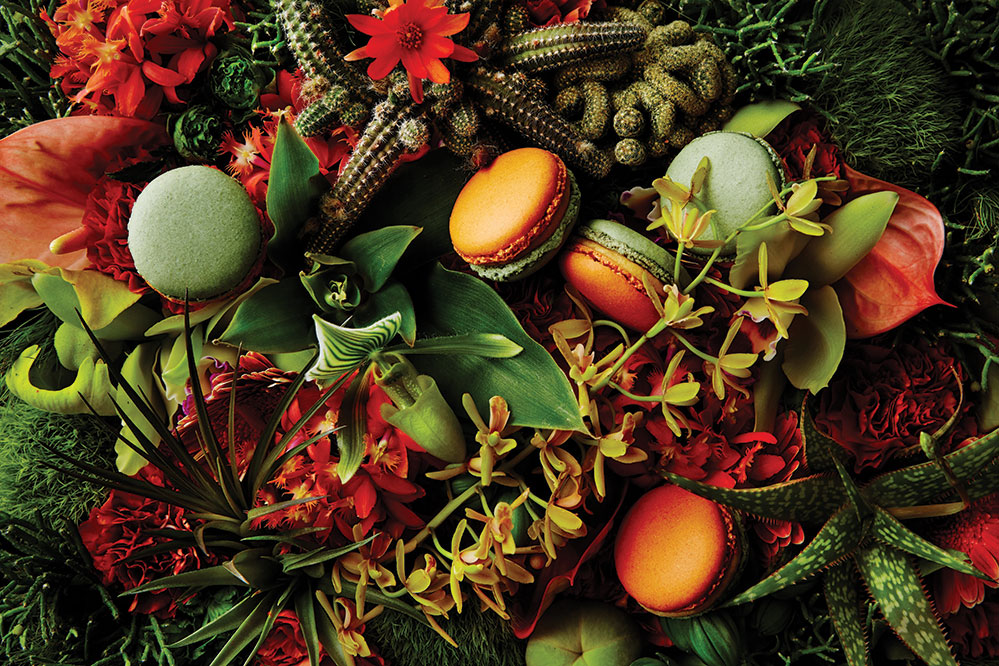 "Macarons were a category when I started that was very lacking in creativity," says Hermé. "I focused on the macaron because I had a lot of opportunity to create new tastes, new combinations, new textures. For me it was an empty field. I could make a lot of new macarons."
Pierre Hermé is known, first and foremost, for incorporating unusual and savoury ingredients in his macarons. There is a flair for combining the ordinary with the exotic; chocolate is paired with white miso or Corsican Immortelle flowers with lemon. He dispenses sugar as if it was salt, using the sweetness to heighten other flavours. But don't tell Hermé his creations are savoury macarons.
"Some people say, 'Oh, so you do savoury macarons.' I say no. For me, it's impossible to do it because in the biscuit, you have so much sugar. To bring it back to the savoury side you have to put very strong flavours and salt. For me, it's impossible."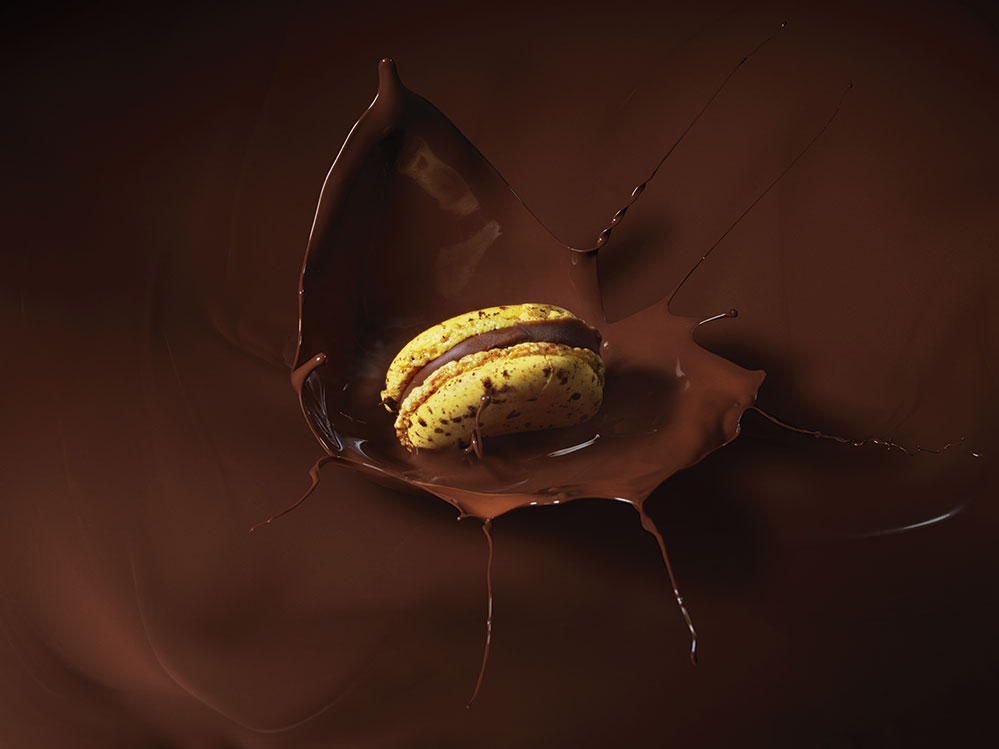 But he loves savoury ingredients and uses them often. Peas, carrots, asparagus, white and black truffle are used alongside chocolate, hazelnut, vanilla and fruit. His favourite vegetable is the aubergine and he's still discovering the best way to put it in a macaron. His only reservation lies with meat and fish, although that has not stopped him from mixing foie gras into his very first macaron creation, which instantly became a hit.
"It's a strange idea to mix foie gras and macaron," he admits. "It was 2001 and I was working on my first macaron. I thought about foie gras, which was always served with very sweet wines like Chardonnay, and so it was an idea that I had."
It was a brilliant idea, but the execution took some work. Foie gras is oily and if you attempt to add even a small piece to a macaron, the consistency is spoiled. Hermé attempted several different methods before finding a way to cook foie gras in broth until it becomes almost jelly-like. Pierre Hermé's macarons have a generous filling. The piece of foie gras is first placed onto one disc of meringue before chocolate ganache is piped around it and topped with the final disc. The first bite
is creamy, a decadent chocolate flavour with just a hint of bitterness. Then, a mild but distinctly savoury foie gras cuts in, bringing out a perfect balance of salt and sweet.
The extent of his experimentation shows Hermé is not afraid to fail. Failure only means he needs to change his technique or the way he treats an ingredient. He's always dreaming up new recipes and imagining how things would taste in his head. "I always have 40 recipes in an ongoing process, some are going slow, some are going quicker," he says. Perfecting his Mogador cake, which is now a signature, was a process that took four years. "It's a passion fruit and milk chocolate loaf cake,
but the first two tries it was just okay, nothing special. I decided to put it away and four years later, I found a solution."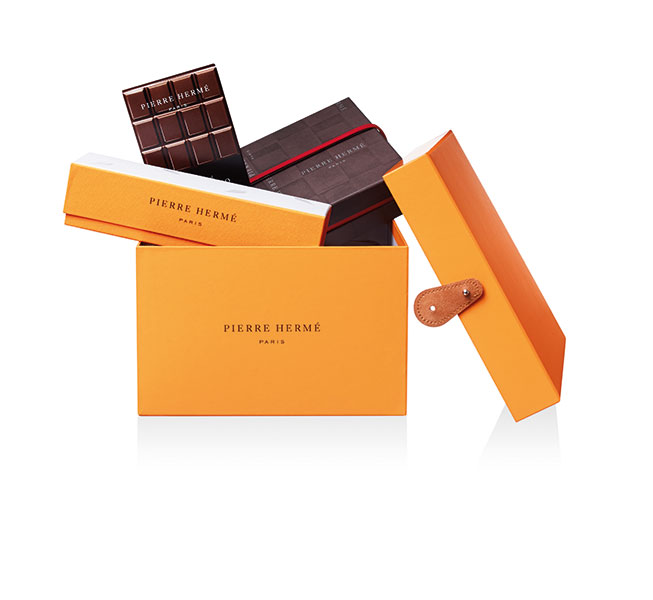 There's no doubting Hermé's talent and his extensive palate, but audacity also plays a key part in his empire's success. He's always on the look out for new ingredients and inspiration when he travels. "I don't travel for sourcing, but I travel and discover new ingredients because I'm always curious about the food everywhere. 
Yesterday I went to a restaurant here in Hong Kong and when I passed through the bar I saw a bottle. It said chocolate and it had the same taste as Angostura bitters. It was used for cocktails but with a chocolate taste," he says. How did he know what it tasted like? "I opened the bottle, nobody saw me at the bar. I took a picture," he says sheepishly. "I want to know where to buy this."
He discovered black lemon, an ingredient he recently utilised in his Infiniment Citron Noir macaron. "It's mostly used in savoury foods in Iraq and Iran and it is a lemon that has been boiled in water and sundried. It has a very nice smell, a very woody and leathery taste for me." With a tart and astringent taste, the black lemon is not unlike Chinese preserved lemon peel and works surprisingly well mixed in the filling of the macaron.
Hermé was crowned World's Best Pastry Chef 2016, joining the ranks with previous winners Jordi Roca and Albert Adrià. But even before claiming that badge of honour, he had been recognised numerous times within the French community; he is the only pastry chef to have been decorated as a Chevalier of the Order of Arts and Letters and was awarded a Légion d'Honneur by former French President Jacques Chirac in 2007, the country's highest honour.
"I didn't know they had a specific prize for pastry," he says. "It was a total surprise but it's an honour and a great pleasure. I shared this with the whole team at the Pierre Hermé company and with all the pastry chefs. I'm always happy when pastry chefs are being recognised."
Hermé is a great campaigner for the transmission of know-how and the promotion of the art of pastry making. He is completely open in the kitchen, there is no long-kept grandmother's secret recipe, no secret ingredient he won't share with the public.
"When I was working at Lenôtre, all the recipes were shown to the people who work in the company and it is the way I work as well. Because the secret is not in the recipe. It's what you do with the ingredients. Recipes are important but it takes more than just following the steps to copy us," says Hermé. 
Hermé has published more than 20 books on various topics in pastry making that have been translated and sold around the world. 

His newest is Surprises & Gourmandises, a pop-up book on cakes that brings Hermé's creations to life in three dimensions. "It's been a long time that I've wanted to do a pop-up," he says. "When I was a child, I never saw a book with pop-ups. I discovered more when I was an adult. For me, it's for children and for adults. I love it."