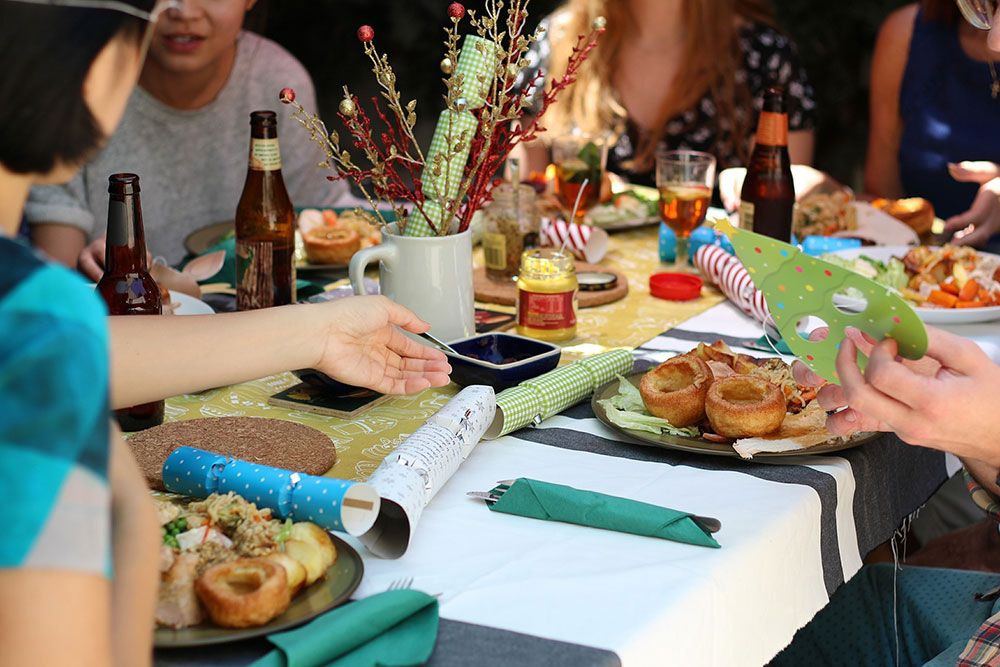 With party season upon us, we're sure a ton of you are planning (or hoping) to host your own party. Nothing screams cosy and thoughtful like an at-home affair, but what if you want to host more than four people? Something not too many homes in Hong Kong can allow for. With so many considerations, how can you be the hostess with the mostess?
Well, we asked one of the city's top party planners for her tips for an unforgettable party. Kim Marie Waaijer is the Chief Event Planner at FÊTE, and she's been at the helm of everything from weddings and birthday parties to, well, any kind party. In a city like Hong Kong, there are a ton of nuances that anyone hoping to host an event needs to know, and here Kim breaks it down.
How do you decide whether to host at home or rent a space?
An at home party is more for an intimate celebration with close friends or family. When you rent a space, the host can invite more guests such as colleagues, bosses, employees, etc.
What are your main considerations when deciding whether to have a theme or not? How do you decide on a theme?
It's important, for me at least, to always decide on a theme or a colour motif. This unifies the design, look, favours, entertainment, food, and all other elements of party planning together. Without a theme/motif, there is a possibility that the event can become a hodge podge of several ideas.
Top tips on making sure there's enough alcohol/drinks/food per person – what's the rule of thumb?
Asses how many are attending. I usually allot 2-3 cocktail drinks per person, plus wine/champagne (approx. 6 glasses in each bottle). As for food, a minimum of 2 units of canapés per person for finger food. Check which food is more popular and prepare a bit more of that particular dish.
When's the latest you should be sending invitations?
If guests are from abroad, invitations should be sent out at least 2 months before the event so they can make travel arrangements. If the guests are local, send out the invitations a minimum of 2 weeks before the event date so they can plan ahead of time.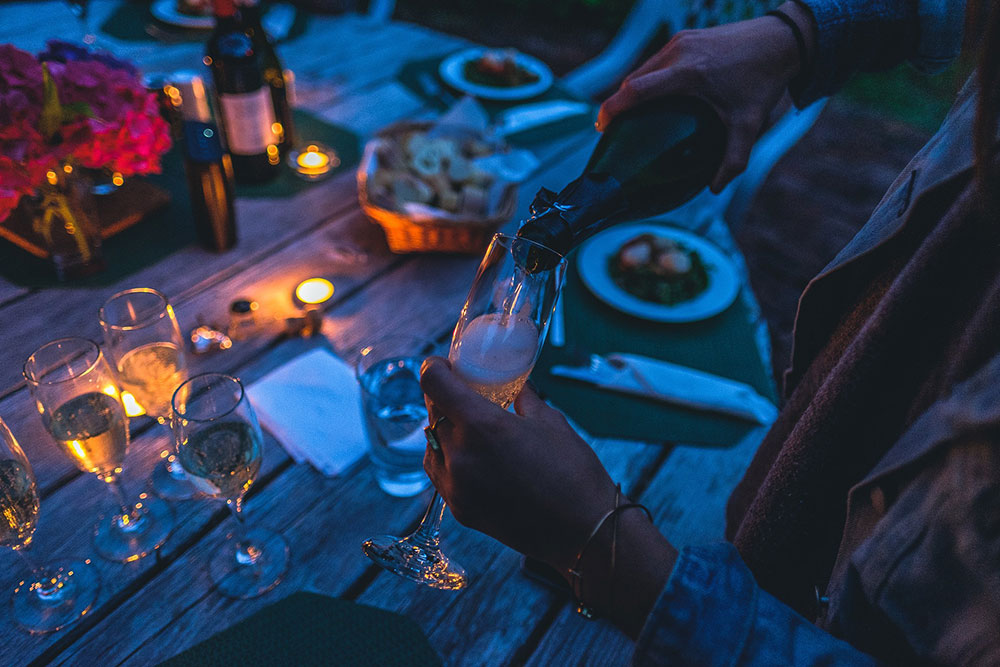 Is there etiquette related to invitations? (for examples, +1s?)
The invitation will indicate who is invited to the event. If it doesn't say "and Guest" or another name on the invitation, that means the plus-one is not invited.
What are the top five things a host must have?
Enticing invitation, festive decor, a good DJ or band, personalised details (place cards, favours), and delicious food with professional staff.
Any music playlist tips?
I usually start out with music that matches the theme, or slow/chill tunes for the first hour while guests are arriving. Then move on to more lively party music to up the energy. Sometimes, I partner a percussionist with a DJ to liven the music further. Most often, the guests start jamming along on the percussions as well. The aim is to leave the guests on a high at the end of the party. It will leave a good impression that the party was a fun one.
Anything else to ensure the best party?
The host needs to be observant even while mingling with the guests. Check if there is enough food, drinks, keep the cocktails/wine flowing so the guests loosen up. Give time for gift giving for Christmassy events and serve more alcohol for a New Year's Eve party. But also be wary when some guests have had a tad too much -- they could spoil the vibe of the event if they become too loud and rowdy.
For more party planning tips, head over to FÊTE's blog, and be sure to check out our top hostess gifts.