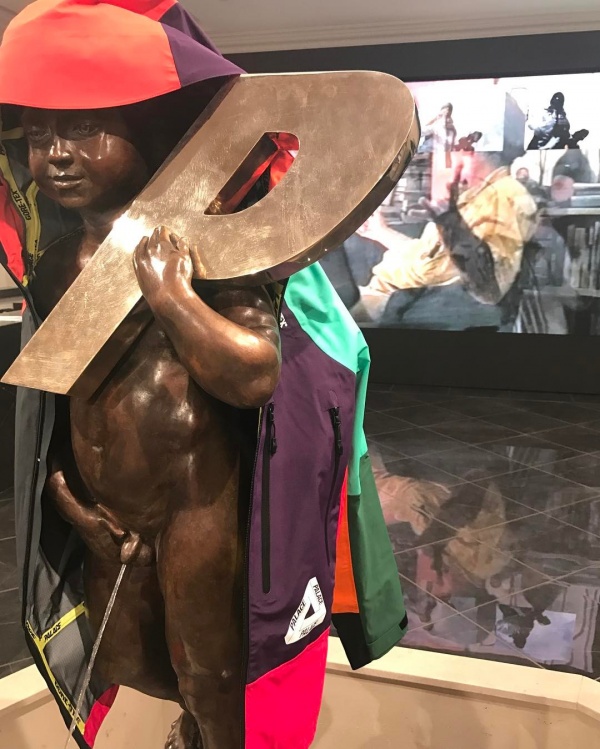 Earlier today, London skate brand Palace announced on Instagram that they will be dropping merch exclusive to New York. Described as "one off things" and "every jacket different" - the pieces have been made to commemorate the opening of their new store in the city's trendy SoHo district.
The photo gives a hint of the exclusive New York GORE-TEX jacket placed on a cherub statue holding the brand's "P" logo. The jacket seems to sport a vibrant multicolour look, with each panel distinct from the other.
The landmark store is set to open in New York today. Learn more about Palace here.
​Thumbnail image via Palace Skateboards.