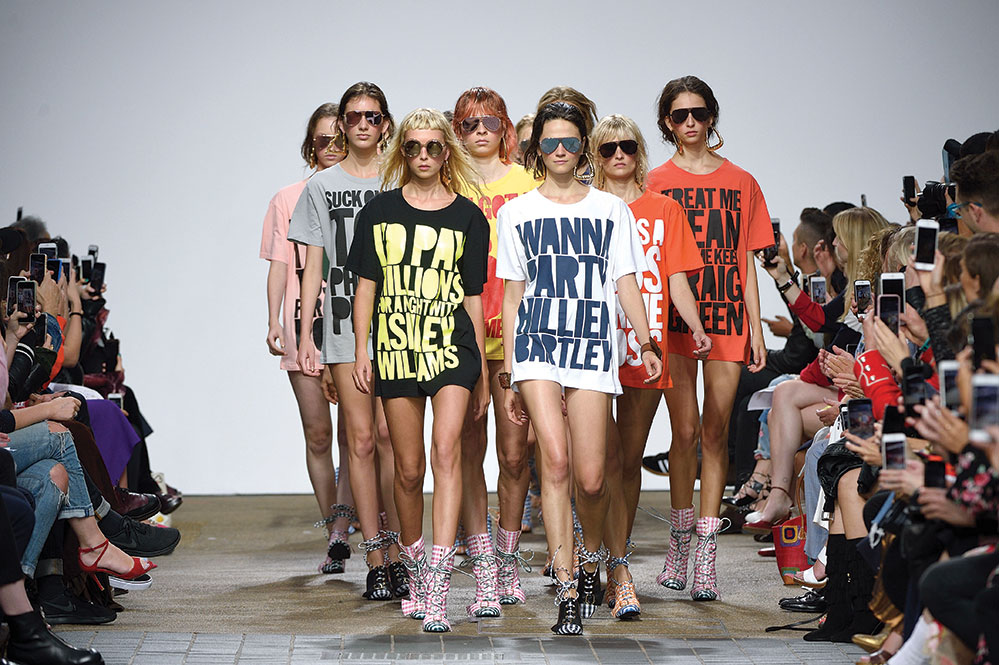 It's time to make your New Year's resolutions, knowing that most won't be kept. The gym membership form will collect dust and the diet seemed like a good idea. Instead, concentrate on the more immediate and important things such as your heaving wardrobe, which is yearning to be purged of styles desperately past their expiry date. How many of these fashion offenders are lurking in your closet? It's time to dispose of the obsolete and create a style-ready you for 2017.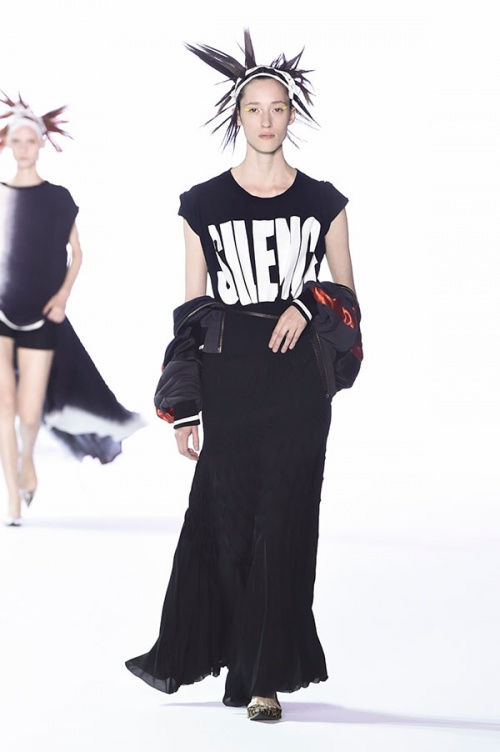 BUY: A loud-and-proud T-shirt
TOSS: The distressed print tee
Thanks to Insta-culture, we are offered mere seconds to make a visual impact and get our statement across. The re-emergence of the T-shirt with slogan comes as no surprise. There is no shortage of slogan T-shirts and you're bound to find one that speaks your mind, so you can dress to suit your mood.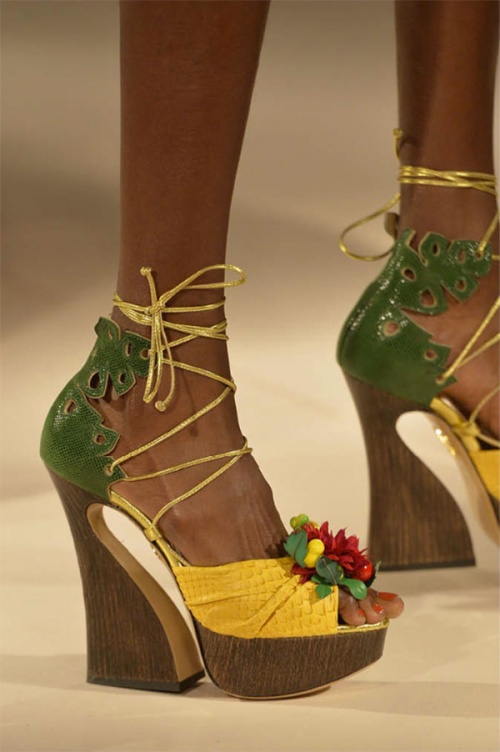 BUY: The platform stilt
TOSS: The cork peeptoe
Save the cork for Birkenstocks, the spongy wedge is a style long gone and, hopefully, not coming back anytime soon. Platform shoes are back, and making a thump on the runways and a clump in the streets. There are various reiterations, ranging from delicate lace-up sandals to stomping crotch-high boots. The chunky shoe is a fun and light-hearted take on footwear, setting itself apart from the sexy, standard and serious stiletto.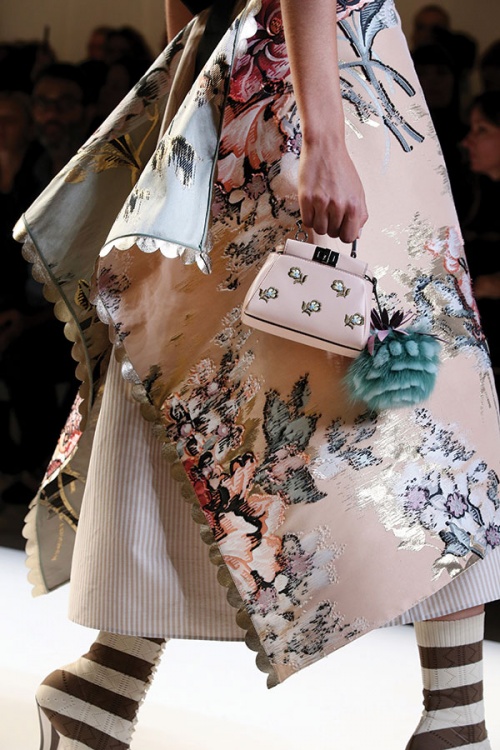 BUY: A microbag
TOSS: The coin purse bag
With our phones perpetually glued to our hands and credit cards embedded in our phones, who needs a functioning purse? This seems to be the year we will see a heated battle among the fashion houses to see which designs the smallest possible bag. Valentino has emerged as a leading contender, creating a cross-body pouch holding a single lipstick and a flip-out mirror. The issue of practicality aside, compact bags are a lust-worthy and essential accessory, adding whimsy and excitement to any outfit.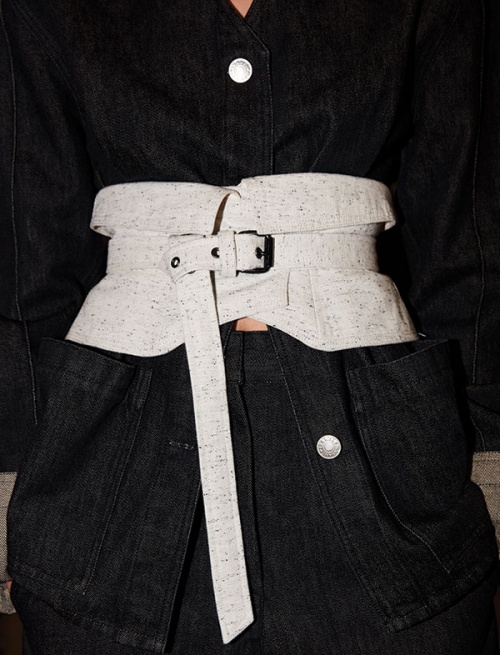 BUY: The armour belt
TOSS: The rope belt
Kick your ensemble up a notch with the new breed of corset-like belts, either girdled or wraparound. Easily matched with virtually any outfit, the armour belt, with its tough, protective look, will also cinch and create an hourglass figure. This is the much-needed answer in times when oversize, amorphous fashion trends dominate the catwalk.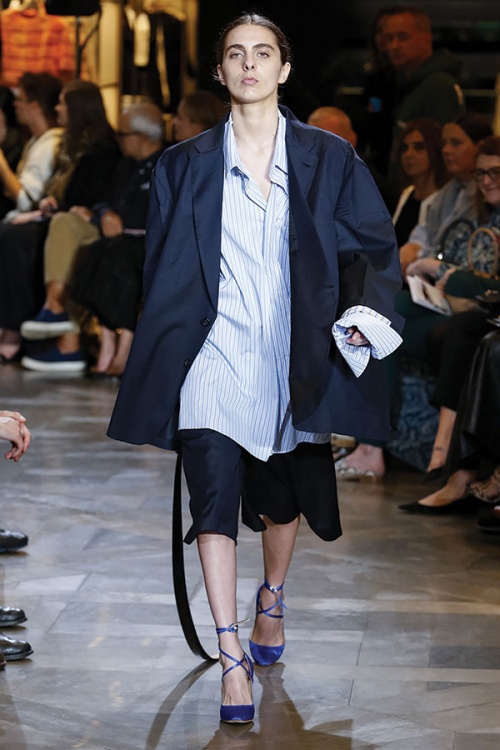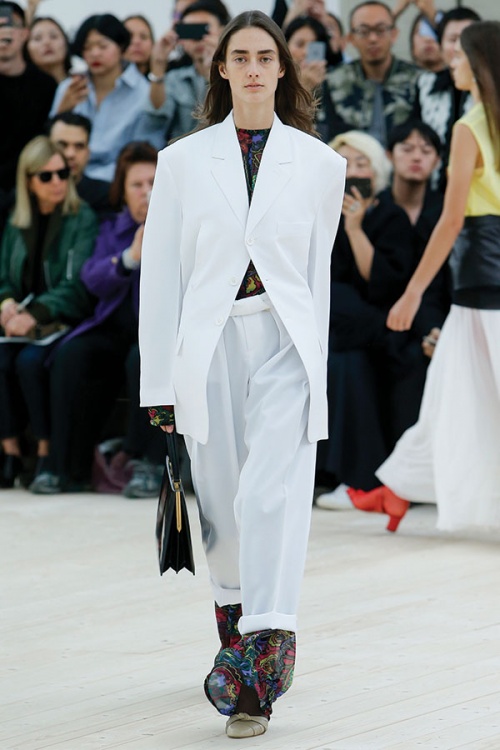 BUY: The power jacket
TOSS: Waterfall lapel jackets
Relaxed tailoring is arguably a contradiction in terms, but best things in life are usually contradictory. Oversize and broad-shouldered tailoring and outerwear transcend the image of professional but laid-back refinement, creating the air of a woman large and in charge, but who also knows how to crack a decent joke. Leave your restricting jackets for the boardroom, and instead strut out in an oversize jacket flowing with confidence.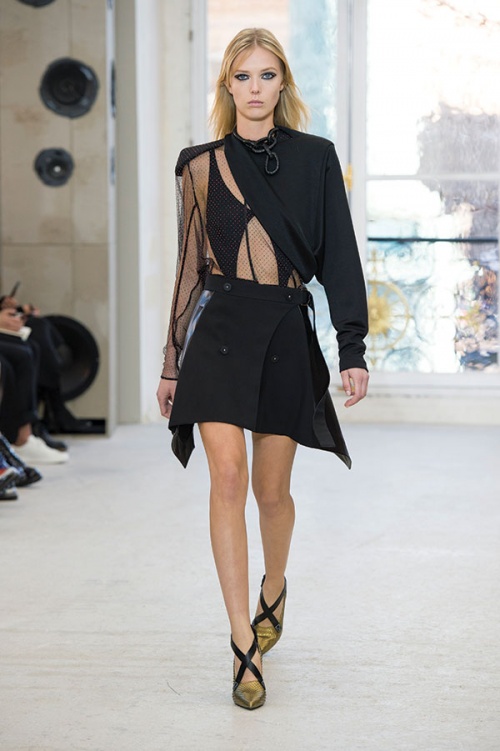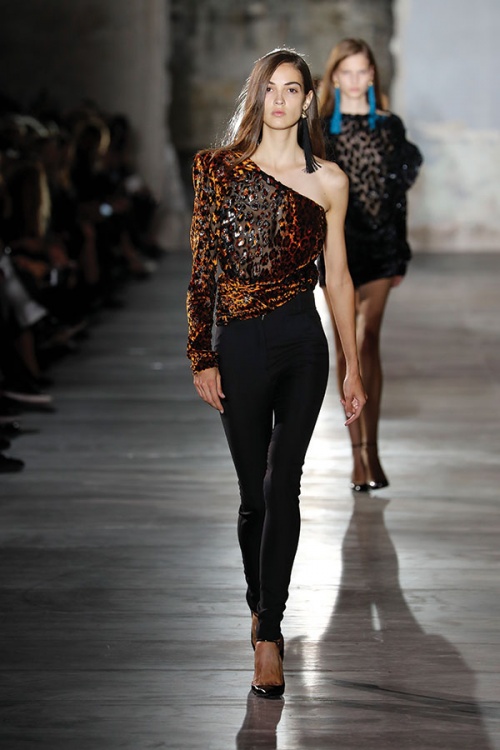 BUY: A mono-sleeve top
TOSS: Your cut-out shoulder top
Last season saw legions of It Girls parading around in one-shouldered or no-shouldered tops. This year, fashion goes one step further by challenging your notion of clothing and leaving you with half a top. Offering the best of both worlds, the mono-sleeve top allows the cool aloofness of going sleeveless together with the guardedness of going covered on the other. Asymmetric clothes are one of the coolest ways to show you're a rebel this year.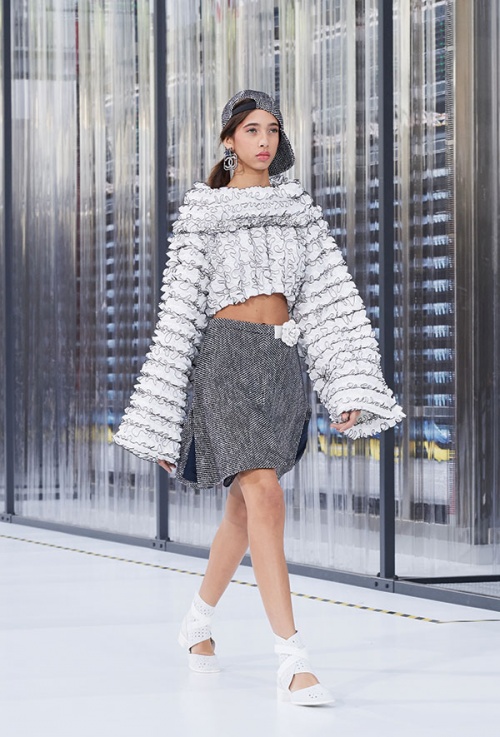 BUY: A larger-than-life-sleeve top
TOSS: The cropped-sleeve top
When it comes to sleeves, throw practicality out of the window. No longer will we be able to dig into a plate of pasta without having your sleeves Bolognesed. Tops with sleeves of exaggerated volume, days and days of it, have been flapping around the arms of trendsetters for a while, but never before has this radical, silhouette-altering shape been so widely accepted. A train is no longer reserved for evening gowns. You can now inundate your wrists with floods of overflowing material.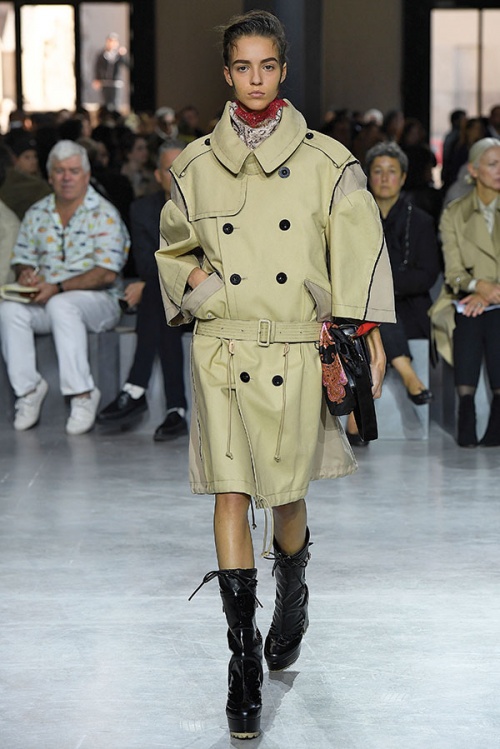 BUY: A trench coat
TOSS: The parka
The trench coat, suitably belted, has always been alluring. Since Aquascutum and Burberry gave birth to the trench coat, it has been reincarnated time and again – slashed, deconstructed, draped or made of unconventional materials such as leather. In the original khaki or in other earth tones, the trench is a garment that agrees with bodies of all shapes and sizes, which earns its classic status.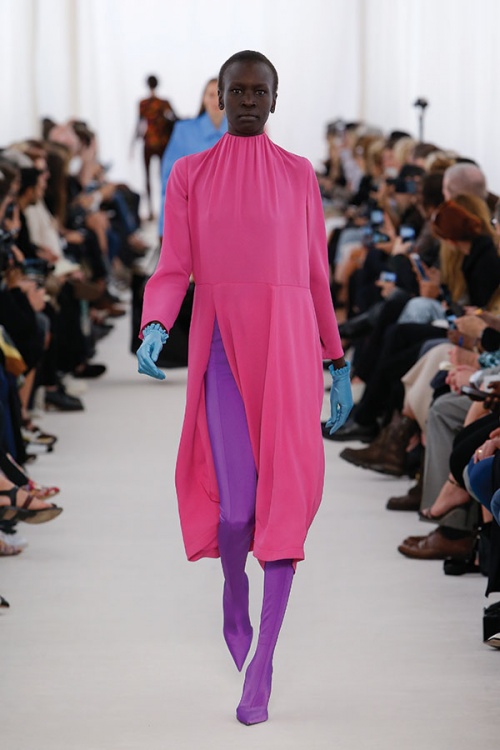 BUY: A pink dress
TOSS: Animal print dress
This year is all about embracing romance, liberation and fluidity. It is no surprise that pink dresses are having a moment in the spotlight. It's refreshing to see designers encouraging women to revert to their girlish roots. This blissful colour is sure to uplift spirits and inspire a shower of compliments.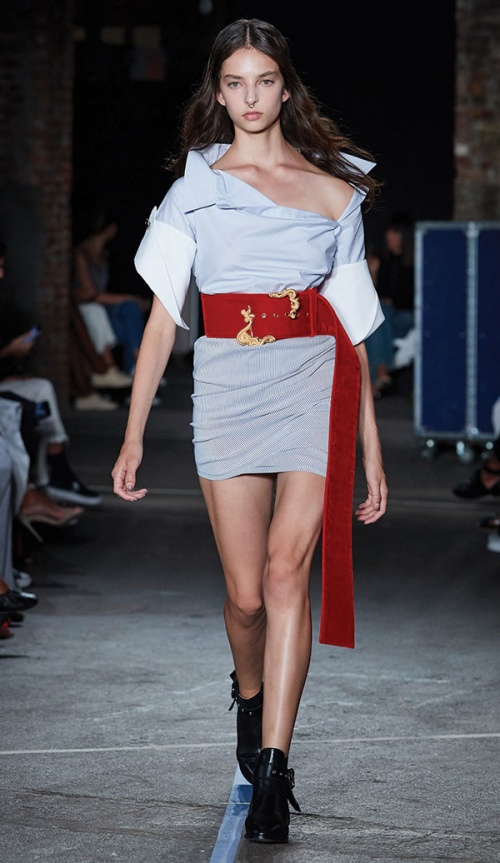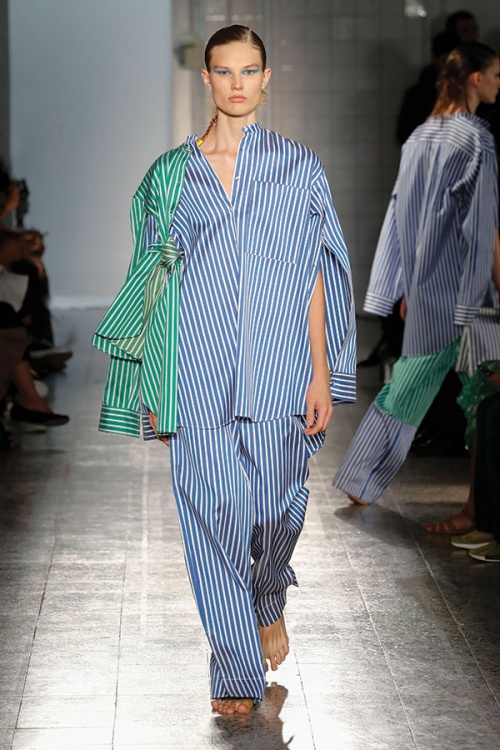 ​BUY: Conceptual shirting
TOSS: Your low-cut blouse
Everything that can be done within the cookie-cutter understanding of fashion has already been done, yet the classic, cotton-poplin shirt is constantly evolving. This year, the white and blue shirt is prominently reworked in abstract forms and imaginative shapes. Welcome to the New Year, when a shirt is no longer just a shirt, but a dress, outerwear or, perhaps, even an accessory artfully tied around the waist.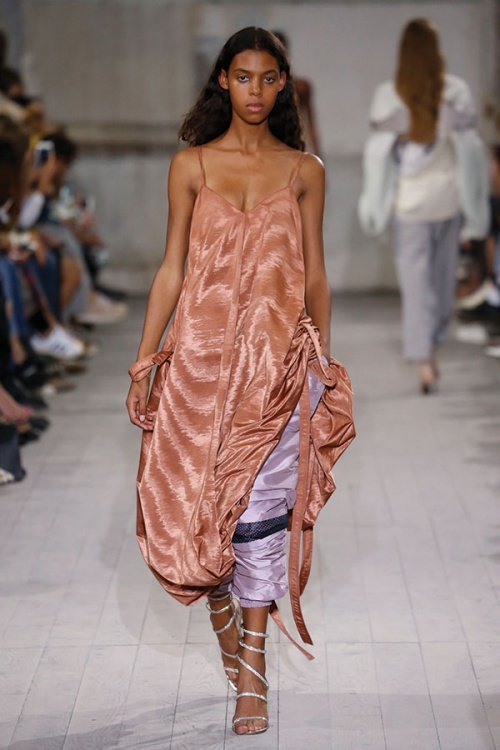 BUY: The crooked hem dress
TOSS: Dresses with bubble hems
There is so much talk about work-life balance, but one thing we are glad to see unbalanced are the hemlines of dresses. Live on the expressive side and break out of the box with a windswept dress, giving the impression of seemingly continuous motion. The asymmetry of these dresses means you can emit a flash of vibrant detail by layering one over a pair of silk trousers or your finest legwear.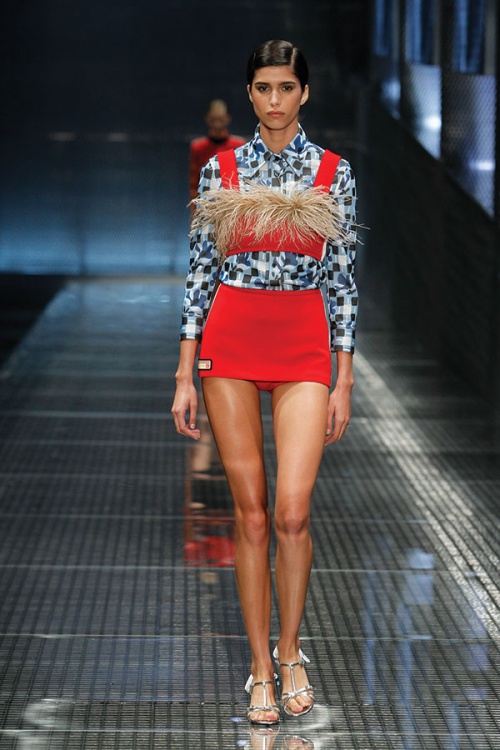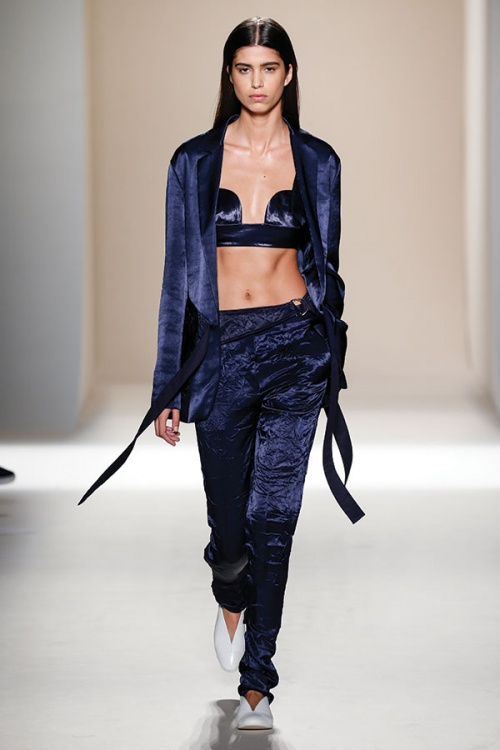 BUY: The show-off bra
TOSS: The sports tank
How this trend caught on is a bit of a head-scratcher, but it's a fact that for a piece of clothing that is seldom on public display, lingerie costs far too much. The bra is no longer only for bedroom enjoyment, but rather should be boasted about. Slip out of your comfort zone, slip on your best bra – whether it be decked out in mirrors or trimmed with feathers – and wear it layered over a top or under an open jacket.