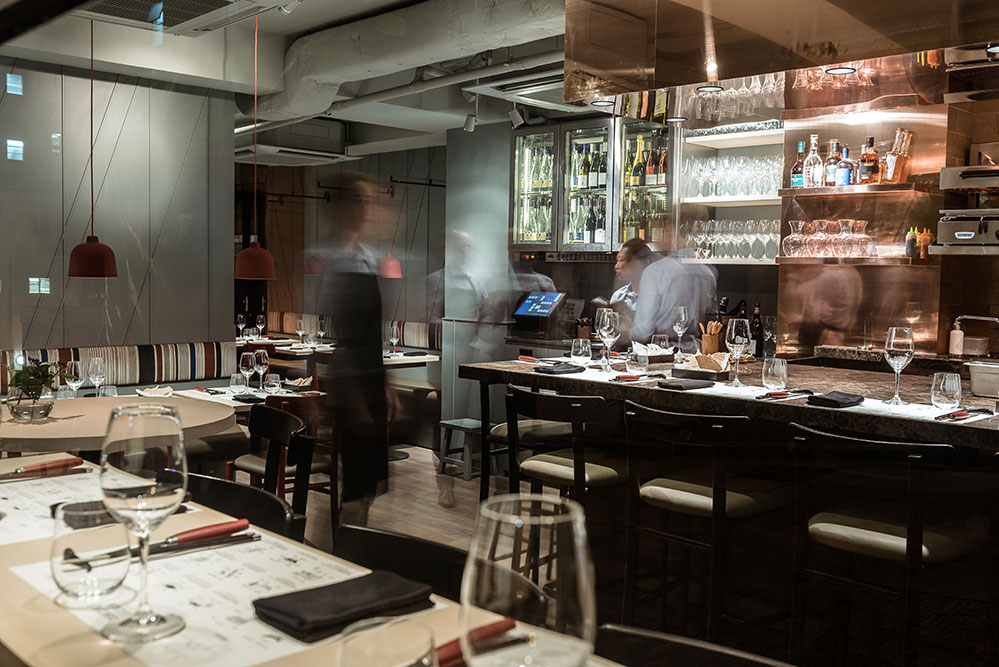 Hong Kong has traditionally been a haven for classic French and Italian cuisine, and while Nordic had been a hit elsewhere in the world, the trend never really caught on in Hong Kong and modern Nordic spots were few and far between.
This all looks to be remedied by the opening of Frantzén's Kitchen, led by two-Michelin-starred chef patron Bjorn Frantzén and head chef Jim Lofdahl. If what we sampled at the grand opening is anything to go by, this intimate spot on Upper Station Street might possibly be here to stay in Hong Kong's volatile, sometimes harsh, dining scene.
We start with an adventurous Swedish Sushi, made of a layer of crunchy white moss, fallow deer, ceps mayonnaise and shavings of frozen foie gras, following with the "French Toast", with carmelised onions, aged Swedish cheese and fragrant white truffle shavings. New Nordic cuisine is all about promoting local and seasonal ingredients, and Frantzén and Lofdahl found it pertinent to include elements of Asian cuisine into their dishes. (Case in point: utensils come in the form of chopsticks and Scandinavian Mora knives. If you want forks and spoons, they're located in a drawer under your table.)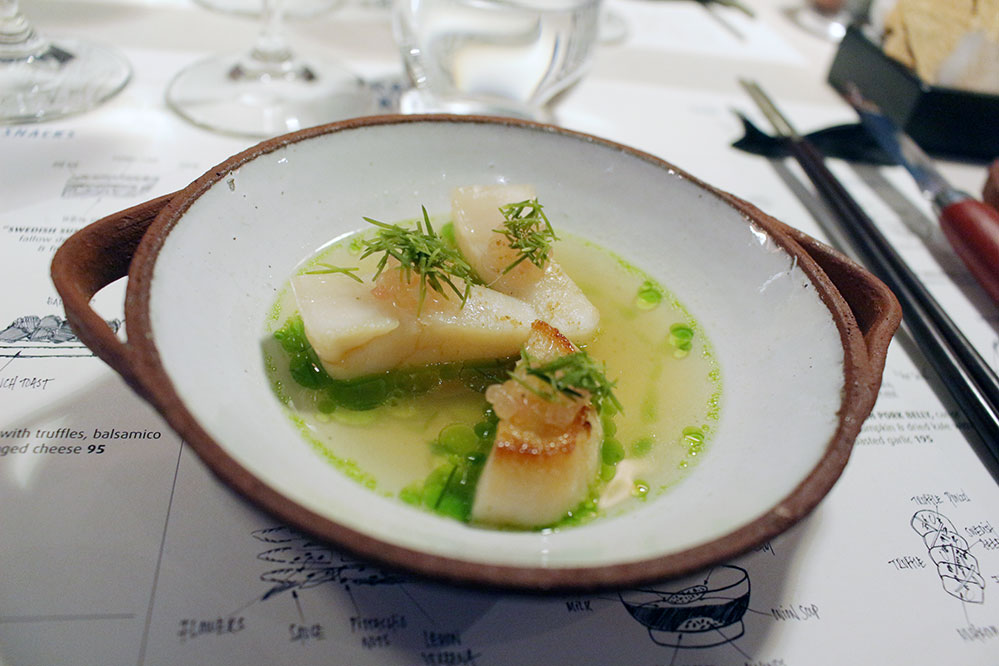 We loved all our mains. The Roasted Hokkaido Scallop in a "Nordic" dashi soup is dotted with vibrant green ginger oil, sprice and a sprinkling of refreshing fingerlime. The cod dish is cooked just enough to resemble sashimi, and is served with beurre blanc, preserved anchovy juice, Kalix roe and crispy onions. The grilled chicken is anything but boring. Perfectly juicy and topped with chopped hazelnuts, chanterelles and a miso-and-Jerusalem-artichoke puree.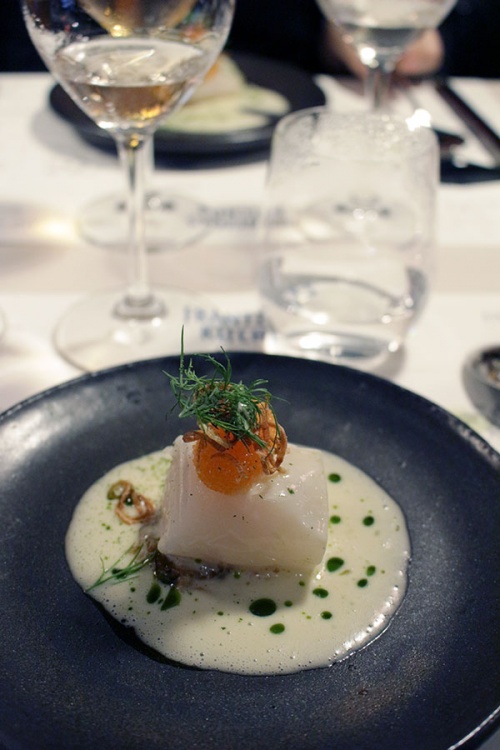 We finish with a sticky beetroot and liquorice foam dessert, where the oven-roasted beetroots are cooked for five hours, painstakingly turned every six minutes to draw out its natural sugars. Not a fan of beetroot or liquorice? There's also a smoked ice cream and a cloudberry macaron on the menu.
A wine list is available, with a careful selection of French labels and Nordic beers. The menu is a la carte, so you can "craft your own experience" explains our server. For a full experience, two "Snacks", two to three "Dishes" and a "Dessert" is recommended, as portions are small although the price tags are much heftier. Expect to leave with a wallet significantly lighter, but with the amount of creativity and effort Lofdahl and his team have injected to the menu, we say it's well worth it.
Frantzén's Kitchen, 11 Upper Station Street, Sheung Wan, Hong Kong, frantzenkitchen.com