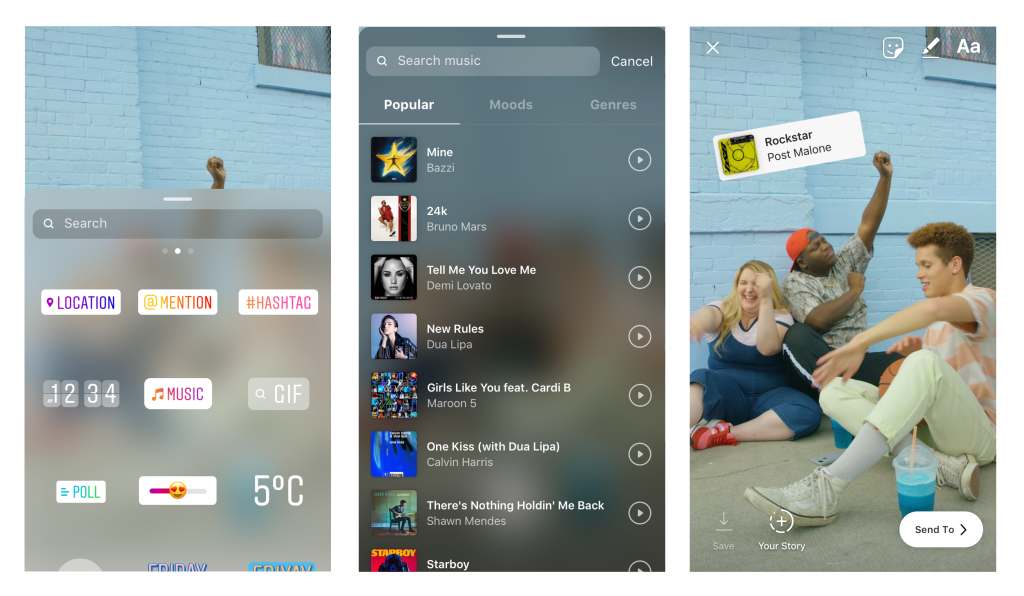 After recently launching IGVT, its own video chat, and integrating Spotify to directly link tracks to the platform, Instagram has just introduced a new feature that will let users add a high-quality soundtrack to their videos and images for stories.
Instagram launched the new option throughout last week for iOS and Android users in six countries. Thanks to Facebook's partnership with many major music labels, many popular artists are already available, including Maroon 5, Dua Lipa and Bruno Mars.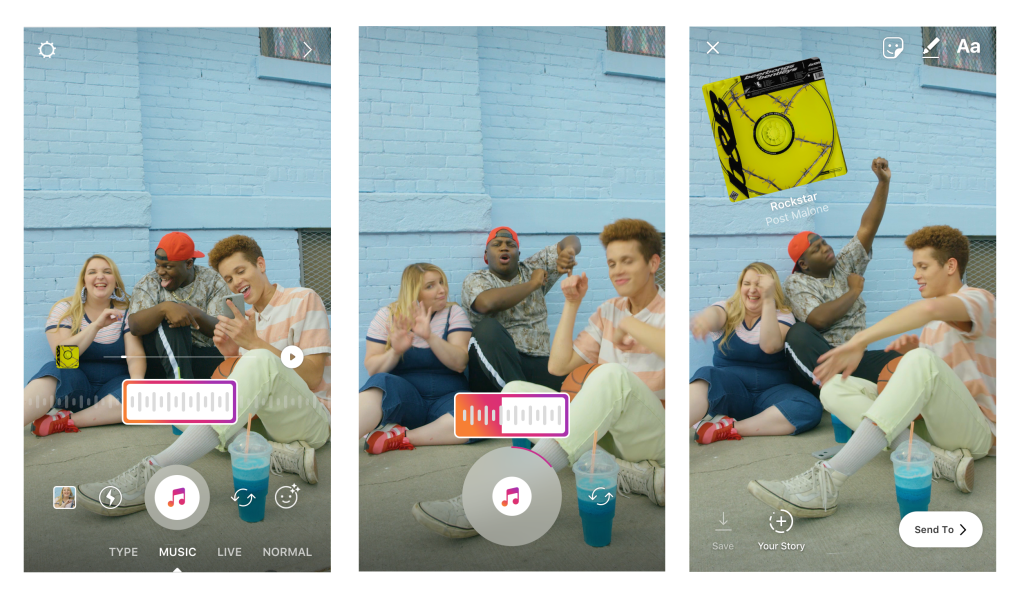 The new feature, like "location," "poll," and "mention," has been added to the sticker icon as "music," and links to a library with thousands of songs subdivided by genres, moods, and popularity. Once you have picked the song that better complement your story, you can also select the part that you want to play to make your stories all the more extra. With a new camera mode, the song can also be selected before capturing a story. As your followers see the story, they will also see a sticker with the song's artist and title.
As artists increasingly use Instagram to drop and promote their music, as well as their image, it's not surprising to see the platform introducing a feature that allows users to add a much-awaited music component to their stories. We're just thankful we don't need to be using another phone or our laptops while we're 'grammin.
After recently announcing hitting 1 billion monthly active users, Instagram seems unstoppable and certainly leaving Snapchat behind in the dust.