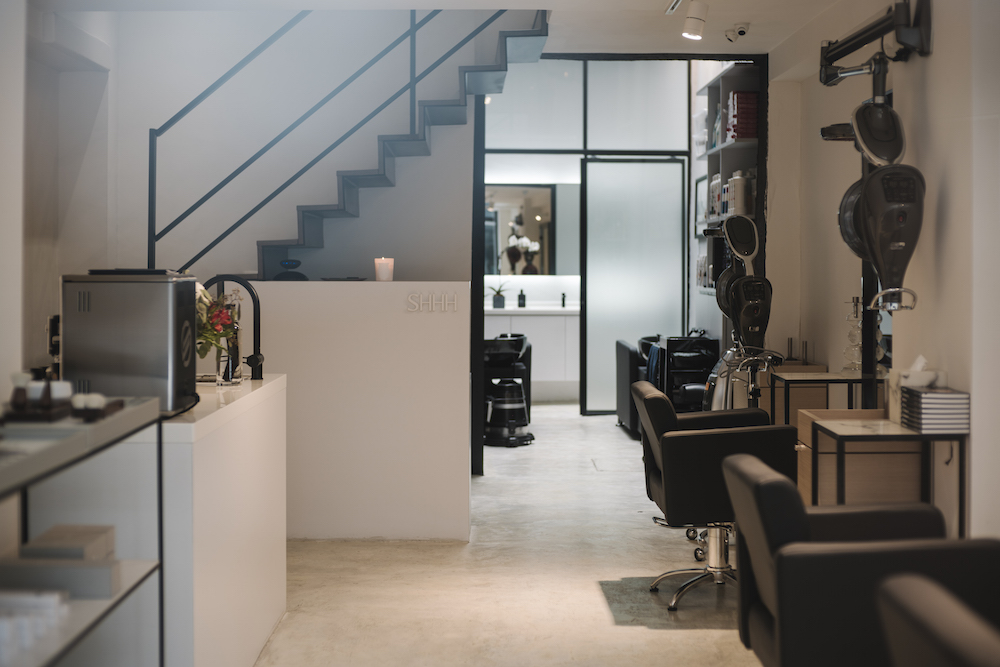 Hong Kong summers can be quite difficult to survive. Let's be honest, the city might be full of fun activities to enjoy the warm (read: almost unbearable) weather, but going to work, working out and trying to look decent in 30+ degrees and 90% humidity for almost five months is extremely challenging.
Personally, I particularly struggle with my hair and I'm sure that most women with curly and frizzy hair can relate. I actually fear summer like the Starks fear winter, as I know that I will spend hours trying to tame and smooth it but the slightest hint of dampness – or the tiniest drop of water – will turn my hair into a lion's mane. Since frizzy hair is also the result of dryness and dehydration, it can also be very difficult to balance between too much or not enough moisture (read: the two bottles of oil that you consume weekly might not be the best option).
However, while there certainly isn't an immediate solution, thankfully, there are many treatments and hair tips that can help us win the battle against untameable frizzy hair. I recently tried the Hair Flipping Good Restructuring Keratin Treatment (HK$1,880) at SHHH Salon on Hollywood Road. The treatment, as creative director Marvin Lin tells me, is not designed to remove the frizz in one session or to instantly transform your hair. However, it initiates the process of rebuilding your hair by nourishing it with its natural components: keratin, collagen and amino acids.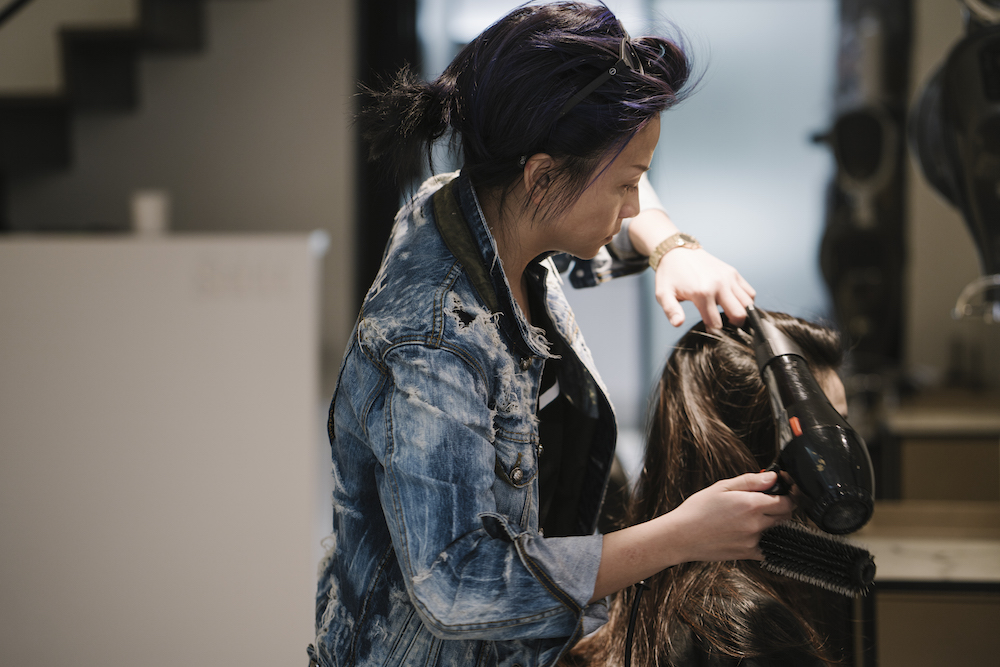 Unlike the ultra-popular Brazilian blowout, which is not offered at SHHH, the Hair Flipping doesn't use chemicals like formaldehyde, a carcinogen substance. Rather, it revitalises the hair and makes it look healthier, "fuller," and it does in part, remove the frizz. Of course, the process needs to be continued at home with specific products and follow-up care.
Most of the salon's treatments, including the signature OMG Treatment, epitomise its vision to promote hair wellbeing. "We wanted to create a concept that is unique in Asia and that is all about the ingredients and educating our clients," Lin says. She founded the salon after working in the haircare and hairstyling industry for more than 20 years and saw a gap in the market for a more customised service, which will benefit people's hair for the long-term.
SHHH and Lin can also pride themselves with an exclusive line of products that is only available at their Hollywood Road location and on their website, the OMG Haircare Series. The shampoos and treatments are made from 90% natural ingredients and, Lin explains, are designed to bring top-notch salon-grade results that you can replicate at home for an accessible price. "At the beginning, they were only available here in our salon but then we decided to make them available online, as many of my international clients really loved them," Lin says, "Customers really see the difference."
After I used the OMG shampoo and mask at home following the Hair Flipping Good Restructuring Keratin Treatment, I did notice a big difference in my hair's texture and smoothness. Of course, my hair is still quite frizzy, but definitely more hydrated, shiny and awakened.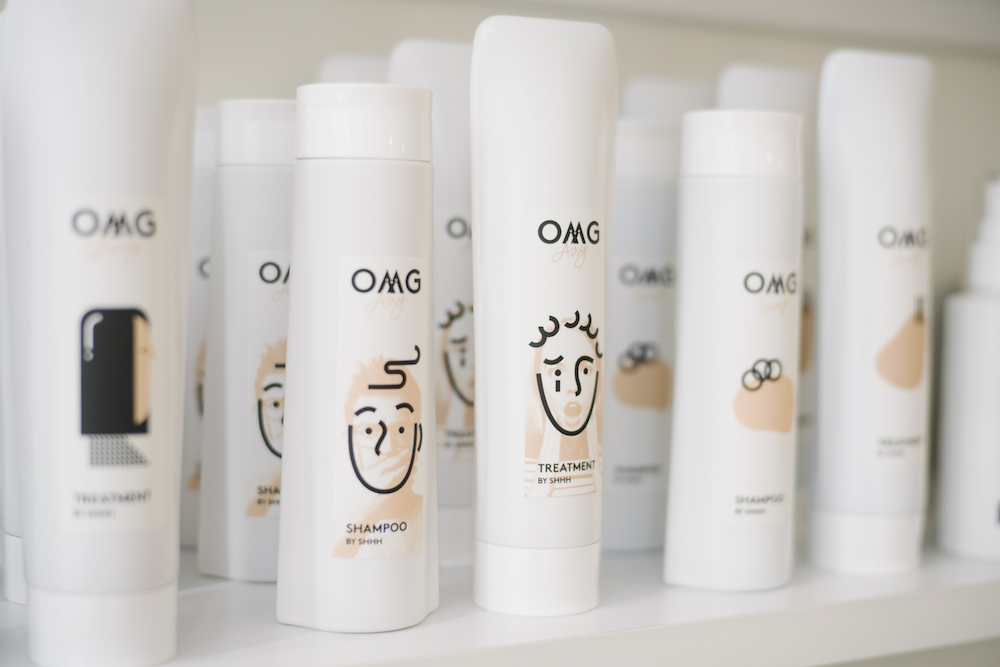 We also asked Lin for her top tips for summer haircare:
What's the best way to take care of our hair during the summer?
Hong Kong's intense humidity during the summer makes it easy for the dead skin and sebum on the scalp to build up, leading to odor or even hair loss, so cleansing using the right products is absolutely vital. Consult a stylist who is experienced in scalp analysis for recommendations, use a set of purifying shampoos and treatments that effectively remove dirt and buildup and alternate with your regular shampoo and conditioner that you usually use for your scalp's skin type. Bear in mind that every wash is an opportunity to repair and heal our hair. Although skipping washes and using dry shampoos can be tempting, try not to use them as much during the warm and humid seasons as they tend to clog pores.
Other than cleansing, is there anything else I should be mindful of?
Due to the constant exposure to the sun, we always recommend our clients to use anti-UV styling products to minimise UVA & UVB damage to the hair. Otherwise, before you know it you might end up with sun-damaged, frizzy strands by the end of summer! As always, prevention is better than cure, though a legitimate keratin treatment (the type that rebuilds hair, not a Brazilian blowout) does offer a suitable remedy when the situation gets out of hand.
In those summer days when humidity is sky high, my hair drops no matter how I style it. What can I do to improve its volume and the overall look?
We cannot stress enough the importance of deep cleansing the scalp and hair, but apart from that, revitalising it with amino acids - the building blocks of hair - and keratin - the fibrous structural protein making up hair - on a regular basis is the way to keep your hair more resilient, bouncy and "awakened". In regard to styling products, the rule is always "less is more". Even with formulations that claim to be lightweight and volume-enhancing, you are still adding something extra to your hair that can in turn weigh it down.
I have been dying and/or perming my hair. Even though I have tried not to do it very often, my hair has become dry, brittle, tired and lackluster. How to regain radiance and resilience?
Usually our hair looks dull and lifeless because of cuticle damage, product build-up and environmental pollutants. As mundane as it may sound, a regular deep cleansing using clarifying shampoos can keep impurities at bay and is the first step to refreshing your hair's appearance. Since chemical treatments do cause a bit of damage to our hair, treatments that replenish hair with keratin, amino acids and plant stem cells are essential right after the colouring or perming, to fortify your hair with the necessary components and restore the hair's natural density and gloss.
How can we create a more textured, layered look for summer without going over the top?
Highlighting (Balayage) with natural shades from the same family can create more shading, as the mélange of shades and subtle tones will create layers and amplify definition, giving your locks depth and dimension.
What is the secret to healthy, silky, shiny and youthful hair?
Not many people actually see it this way, but the truth is that scalp and hair care is just as important as skincare. This is central to my hair philosophy and the concept of SHHH. Just as how we exfoliate and hydrate our skin as part of a regular upkeep, undergoing a replenishing treatment containing keratin, collagen, amino acids and plant stem cells every 4-6 weeks is considered good maintenance that would give your hair that coveted bouncy, airy and silky-smooth quality.
Get 30% off your first treatment at SHHH with the code #LEGEND
SHHH Salon, 94 Hollywood Rd, Sheung Wan, +852 2915 1001
shhh94