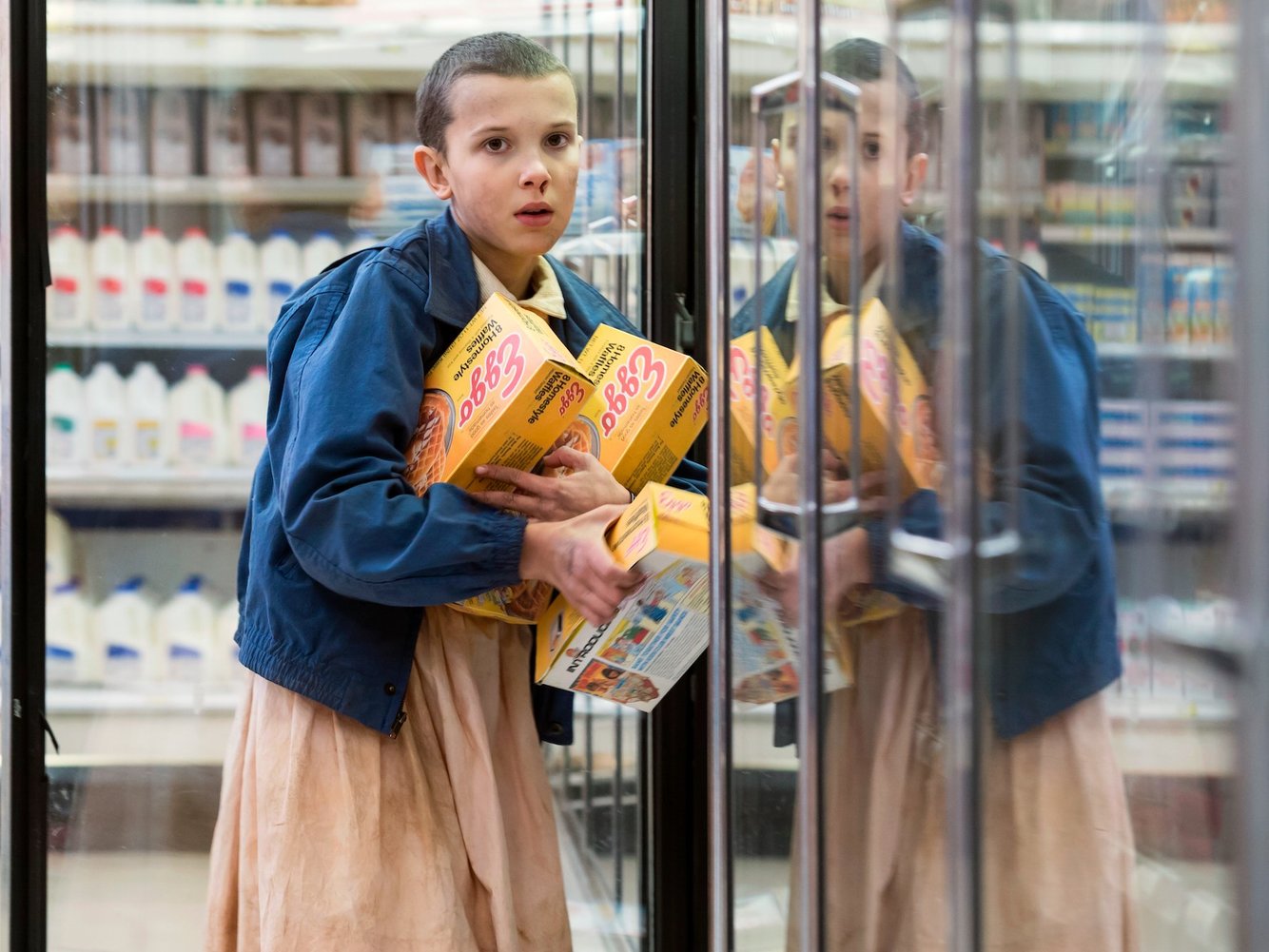 According to meteorologists across the region, super-Typhoon Mangkhut is likely to impact Hong Kong over the weekend and it could be the strongest storm ever to threaten the city.
As Hong Kongers get ready by stocking up on food and basic necessities, we all know there are only two things you really need: addictive shows to binge and tasty food to indulge in under your blankets.
We have selected our favourite shows on Netflix and frozen foods combos to help you plan the weekend:
Skins & Young's fish steak and chips

For seven seasons, Skins followed the lives of a group of teenagers in Bristol, England touching upon very controversial themes. If you haven't watched it yet, as one of the most defining shows of the past decade, it's perfect for a marathon. Skins is fun, irreverent and smart but first and foremost it's quintessentially British, so we can't think of a better pairing than the iconic Young's frozen fish and chips.
Dear White People & Ben & Jerrie's Mint Chocolate Cookie ice cream

Dear White People is definitely one of Netflix's most topical original series to date. While it's worth watching because it deals with delicate issues like race with intelligence, the two seasons are even more interesting thanks to an intriguing narrative technique, stylish graphics and a superb soundtrack. As it is set in the fictitious Ivy League campus of Winchester, there's nothing better than having a staple college munchie while watching it. One of our personal favourites is definitely Ben & Jerry's Mint Chocolate Cookie signature ice cream.
Master of None & Dr. Oetker's Ristorante Pizza Mozzarella

Master of None is one of those shows that, regardless of the (very well-written) story, is incredibly charming, with every episode exploring different perspectives both visually and in terms of themes and characters. While Aziz Ansari's main character, loosely based on his life and interpreted by him, is at the centre of many episodes, the show is also a love letter to good food. As the second season is partly set in Italy, a pizza is the best pairing. True, frozen pizza is not even comparable to the original masterpiece but it's still tasty enough to accompany you through the mouth-watering two seasons, especially when it comes to the classic Dr. Oetker's Ristorante Pizza Mozzarella.
The Iron Lady & CP's Srimp Wonton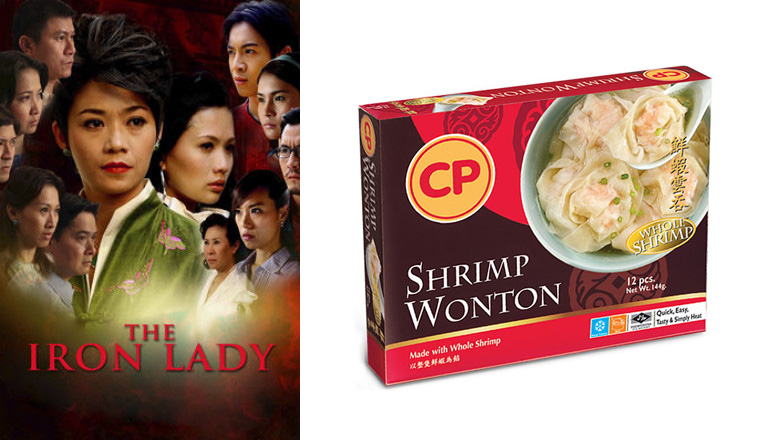 If you're into TV dramas, there's a chance that you've already noticed – and binged – The Iron Lady on Netflix but if you haven't than this weekend is your chance to catch up. As the title suggests, the story focuses on a woman that dared to defy the oppressive rules imposed by her traditional family. The interactions between the Gao family are drama at its best (with accompanying epic music and all that) and will glue you to the screen. Obviously, as Hong Kongers, we love our dumplings, so why not having one of the best Chinese comfort foods while binging? One of our favourite frozen options is CP's Shrimp Wonton.
Money Heist & TGI Friday's mozzarella sticks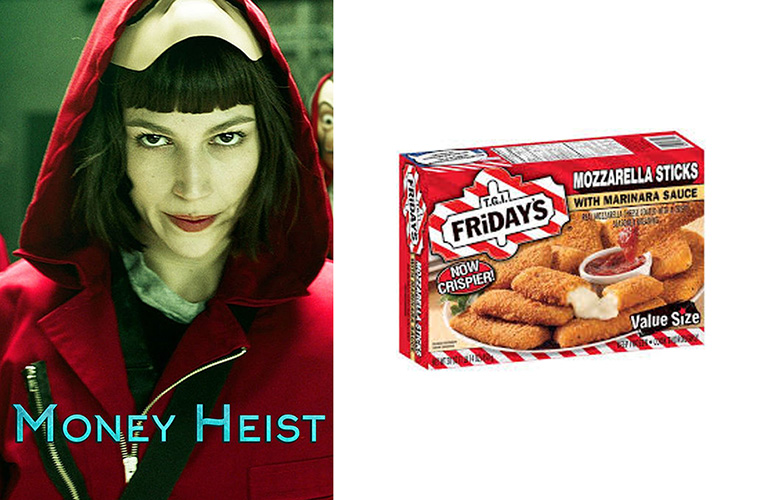 Spanish crime drama Money Heist (originally La Casa de Papel or The Paper House), took Europe by storm last year going viral in nearly every country. The series follows a mysterious man called "The Professor," who's planning the biggest heist in history and enter the Royal Mint of Spain. The tension and suspense are so tangible throughout the exciting episodes, that we think you need something as comforting as TGI Friday's Mozzarella Sticks to binge the show.