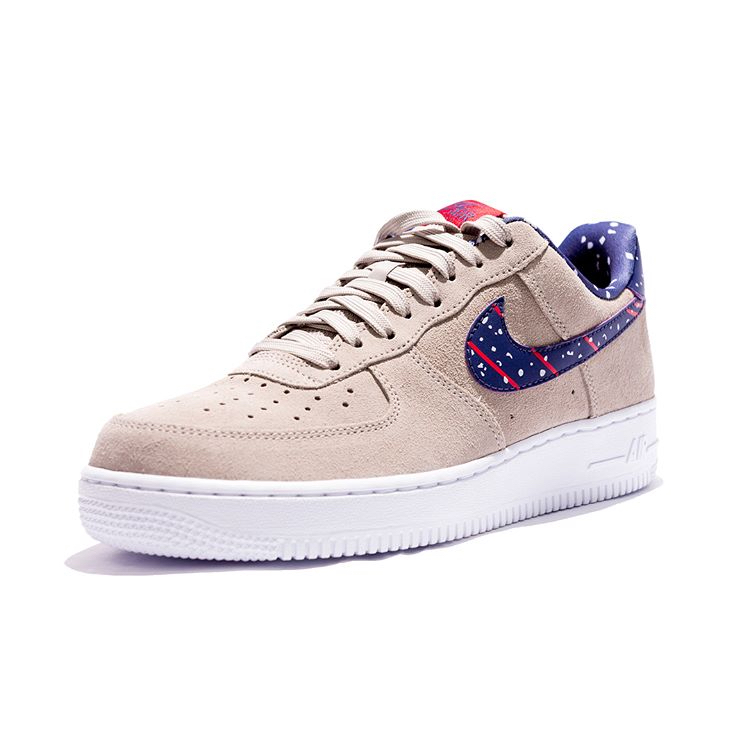 It's not uncommon nowadays to see someone in a NASA tee walking down the street. From Bill Nye, to Neil de Grasse Tyson, to Elon Musk—the world has entered a stage where popular culture is once again looking at the skies and space celebrities for inspiration. Indeed just within the past few years, we've seen brands at all levels, from luxury to casual embrace space—and particularly NASA, as inspiration.
Here we take a look at a few of the most recent collaborations of NASA-inspired collections that have been released.
Vans X NASA
These sneakers are perhaps the nicest-looking NASA collaborations we've seen in some time. While Vans was able to incorporate NASA elements like their red logo on the leather upper, and the words 'mission' and 'shuttle' on the grey, fabric tongue, the feature that is making waves online is actually on the back of the shoes. Each shoe features an American flag attached with Velcro—an obvious homage to the Velcro patches that astronauts have on their space suits.
Nike NASA-inspired Air Force 1 Low
This clean-looking pair of Air Force 1's feature beige uppers with starry-sky -inspired linings and most noticeably of all, a blue, starry swoosh with red diagonals—reminiscent of NASA's logo. If you look inside, the insoles feature an American astronaut on the moon wearing what appears to be Nike space boots.
Coach NASA Collection
Even Coach got in on the action. With a large ad campaign and creative store displays in 2017, they pushed their mostly blue leather pieces adorned with quirky space-loving patches featuring a rainbow NASA logo, aliens, space shuttles, planets and yes, a T-rex astronaut.
Check out the coolest year of the dog sneakers
Adidas Space Suit-Inspired sneakers designed by Raf Simons
Raf Simons had a hand in designing these special kicks that were released by Adidas in 2015. According to Adidas, the shoes were "Inspired by vintage astronaut suits and backpacks, moulded and machined details similar to authentic closures, zippers and straps are added. Shiny versus matte distressed materials complete the look of outer space." Were not exactly sold on the closure-inspired eyelets, but this could definitely fit with someone who is going for that all the dad fashion that is making its way into 2018.