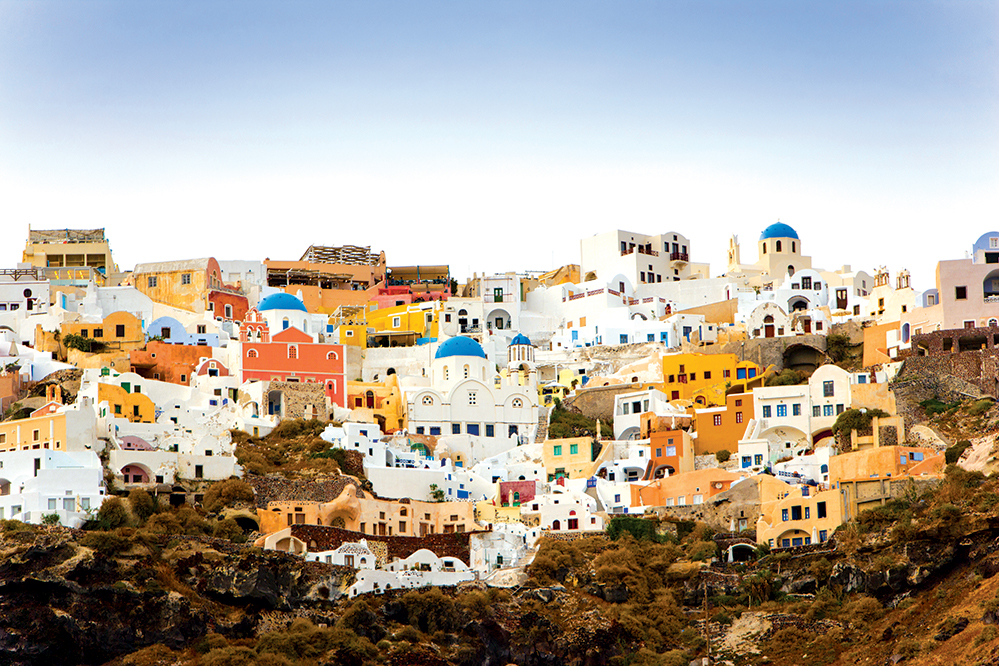 For Tamara and James Lohan, however, that dream became reality as they took the idea of a romantic escape and made a lifestyle brand. They launched Mr & Mrs Smith in 2003 with the release of a guidebook to 41 select boutique hotels. It went on to sell more than 100,000 copies. By 2005, the entrepreneurial duo were selling travel online, representing a number of select gems, and quickly became a household name among the well-travelled, who might prefer a smaller, deluxe hotel over a splashy resort or big-name chain.
The site became a reliable option for many couples when booking a getaway for a special occasion. They had tapped into a market of travellers eager to leave hectic city life behind and embark on a new journey every weekend. What had started as a hobby rapidly turned into a fully fledged travel business. "It was my fault," says James Lohan when asked about Mr & Mrs Smith's humble beginnings. "I was trying to wow Tam while I was dating her, taking her away on weekend getaways. All the travel magazines were rubbish. You couldn't trust any of them. It was really difficult to find places that we really liked. On one miserable weekend we just decided to write our own guidebook and that's how it started. I think everyone on the planet has had that little black book idea and we're just that couple that went ahead and did it."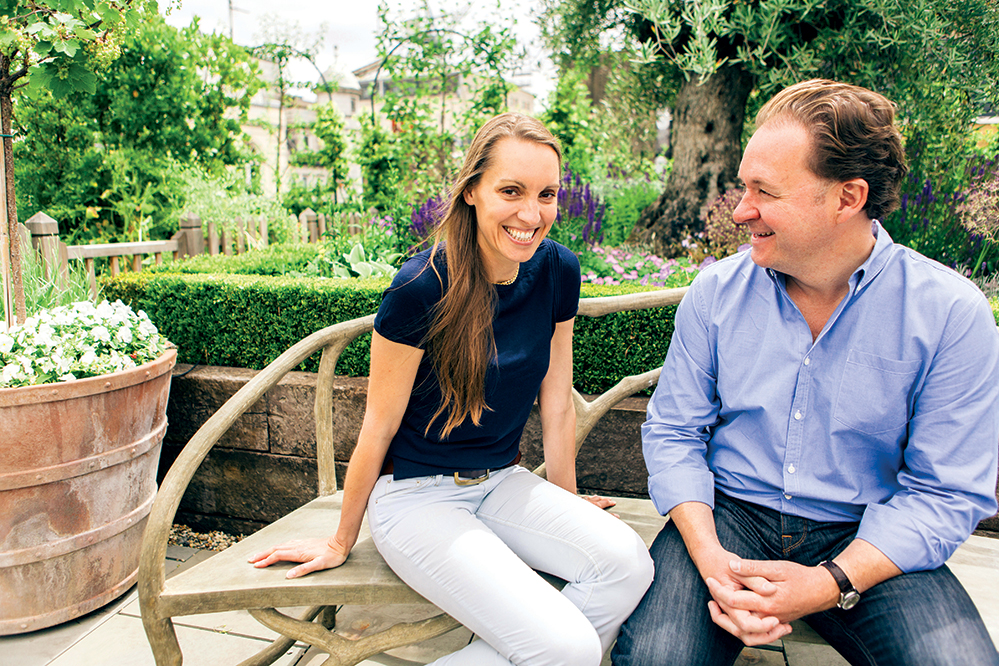 Who would have thought the couple's disastrous trysts would lead to one of the world's best travel operators? Mr & Mrs Smith carefully chooses each hotel on its list, guaranteeing not only top-notch service but also impeccable interior design, welcoming treats and other bonuses. The name Mr & Mrs Smith has nothing to do with Brangelina's romantic thriller but is a pseudonym commonly used by unwed couples when checking into hotels.​
The company boasts offices around the world, including a main headquarters in London as well as a recently opened office in Los Angeles so it can offer customer service around the clock, every day.
"Obviously the world has gone very digital over the last 10 years, and will continue to do so, but human beings are still required in our industry," says James. "We wanted to be able to help our customers in the way that they choose to communicate and work with us. If it is a very quick booking and it's a couple of nights in Paris, then hopefully you can just do that on our website. But if it was a more complicated booking where you might stay in three or four different hotels for a few weeks touring Sri Lanka, that's really impossible to do online at the moment, and our customers want that. They want both those types of trips.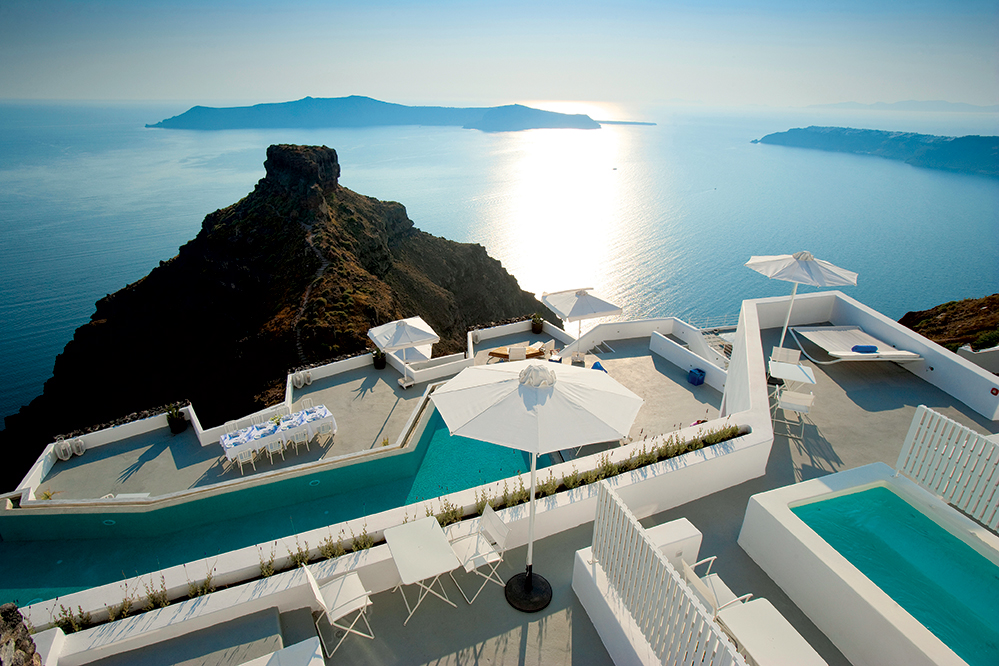 "We wanted to offer an offline service, and to help if they need inspiration and help them plan if it is a more complicated trip. What's really important, and what some of the big travel agencies don't have, is we want to be there for them if anything goes wrong and they have problems. We really want to give them that feeling that we are here for them, online and offline, whenever they need us. It really is a point of difference. I don't think there's anyone in the world at the higher end of the market who are very good at offline and online. This hybrid, we think, is something that gives us a competitive advantage and something we believe our customers want. Well, we know they want it, and that's our response to it."
The couple both come from entrepreneurial families. Tamara is an Oxford graduate who speaks five languages. She was a marketing executive for Honda and assumed the running of her mother's dating agency. James's father ran his own public relations agency. He tried his hand at fashion, starting his career as a budding young designer, but later made a name for himself in the bars, restaurants and nightclubs scene. He likes to refer to his wife as the brains behind Mr & Mrs Smith. Tamara built the brand's digital infrastructure and James takes care of the creative side of things, creating branding and marketing ideas.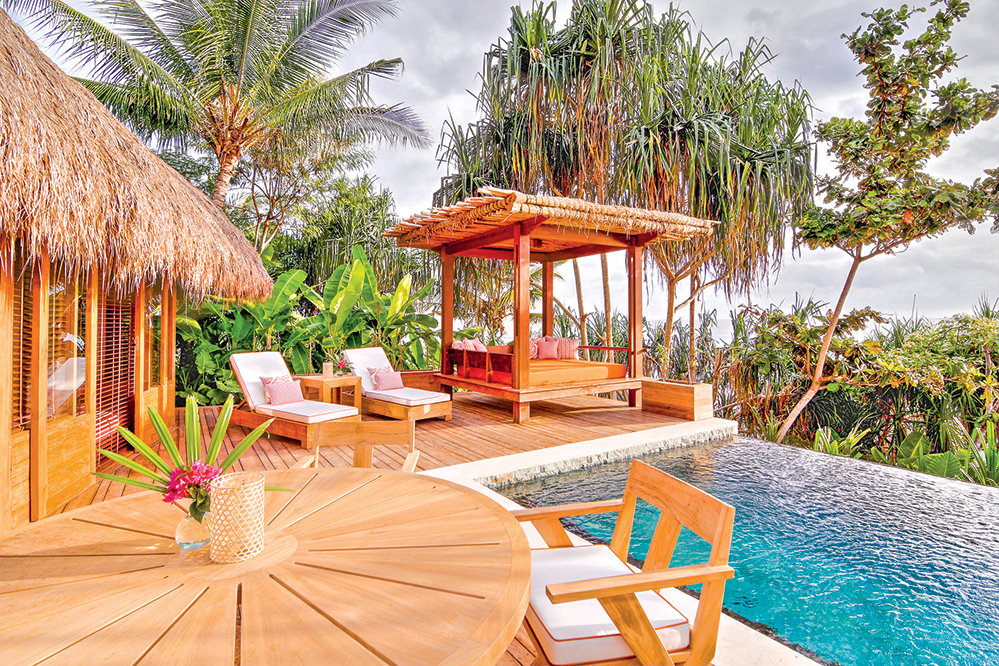 Wouldn't owning their own boutique hotel or perhaps a chain of resorts be the next step, logically, toward building their empire in the hotel and travel industry? "It is something we have talked about, having critiqued and viewed so many hotels over the past 14 years," Tamara says. "Whenever we travelled we kept a little black book of all the things we love about hotels and all the things that really annoy us. If we were to do a hotel we wouldn't fall into that trap. But over the last couple of years it seems like we have been pulling away from that. We have an appreciation, I think, of just how hard it is to get it right."
"It's a million touch points you have to do perfectly to get it right," James chimes in. "It's very difficult to do. I think being on this side of the fence is easier than it is running it. But my background is in bars, restaurants and nightclubs, and my name is Irish. I think entertaining people is in the blood and I certainly think we'll do something physical, whether it be a hotel or a variation of one. We'll have to wait and see, but I hope one day we'll do something equally fantastic. With Airbnb around, it's become very competitive out there. You have to be very special to thrive in this market now."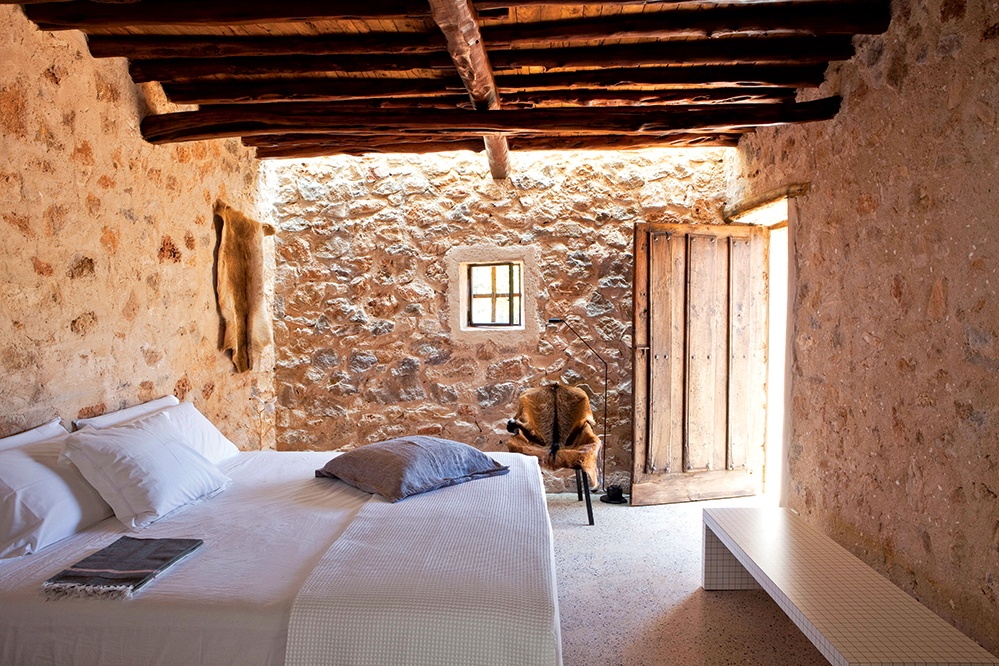 Mr & Mrs Smith acquired last year a small company that lets villas in Ibiza and Mallorca in Spain, and they intend to extend their list of holiday homes to cover the Cotswolds in England, and then Asia, bringing them a little closer to being hotel owners. "We're talking about buying another small villa company that is a bit more global," James says.
"A lot of our audience are younger and single, and they're on that journey of getting together for weddings and all the rest of it. But a lot of our audience is slightly older, too, and they've got kids as well. They want houses or villas. So we are trying to look after everyone. I think this is going to be a trend globally of multigenerational stays."
Making the dream of owning their own place come true is still far distant, and for now the Lohans will stick to their list of select properties. No hotel or villa can buy its way onto the list, and the couple seem to have no set criteria for picking them. They just trust their instincts.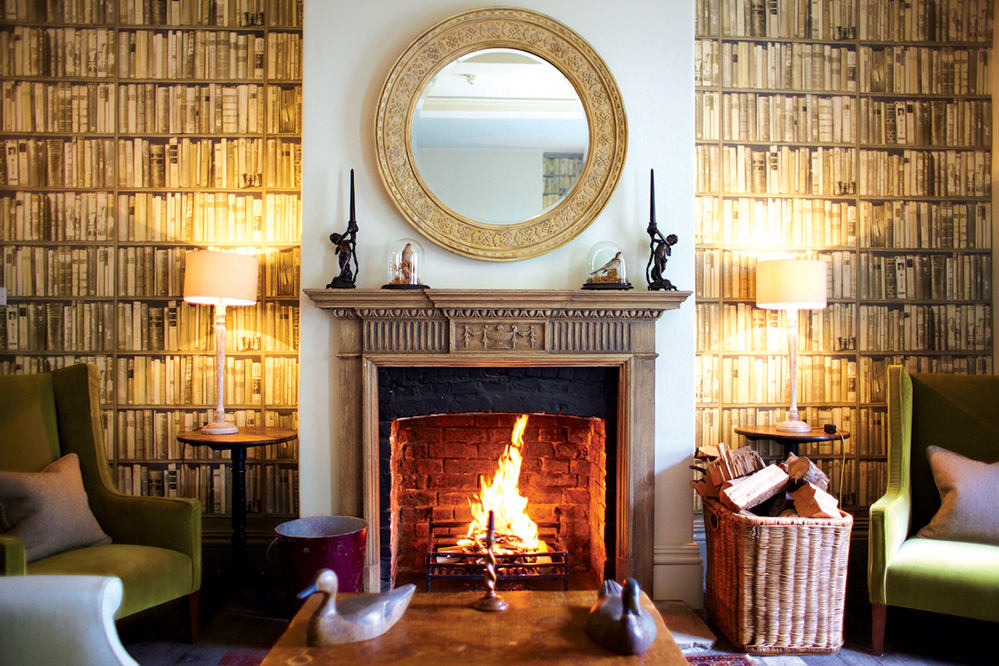 "It's about how the hotel makes you feel from the moment you walk in the door," Tamara says. "It's everything that surrounds you. So it could be the lighting. Are there cosy corners? Is it more intimate, or do you feel like you're in an airport lounge? And the staff: how do they greet you? Are they smiling or are they surly? Are they too formal? How are they dressed? And then, the smells. All of these things can colour your experience. I always feel that when you walk into a really good hotel bedroom, the first overwhelming feeling that you should get is wanting to jump on the bed because you're excited about being in this amazing place. It's about the linen. It's about how all the furnishing feels next to the naked skin. Do they welcome you? It can either be integrated into the room in a way that is effortless, or it can cause you anxiety, friction, or it can add that layer of annoyance because you can't work out how to turn on the television."
Although they have slept in and been spoilt rotten in some of the most luxurious hotels and resorts, and have visited some unique destinations, the husband and wife team isn't blasé about additions to their list. They still manage to be awed and charmed by a new discovery.
"We aren't allowed to name our favourite hotel," James quips when asked which hotel he adores the most. "It's like naming your favourite child. I can tell you a recent favourite though. This is a very special one. It's very small, very boutique. It's called Ett Hem and it's in Stockholm. It means 'at home'. It's the most beautiful and what I'm coining as a 'private house hotel', so it's beyond a boutique hotel.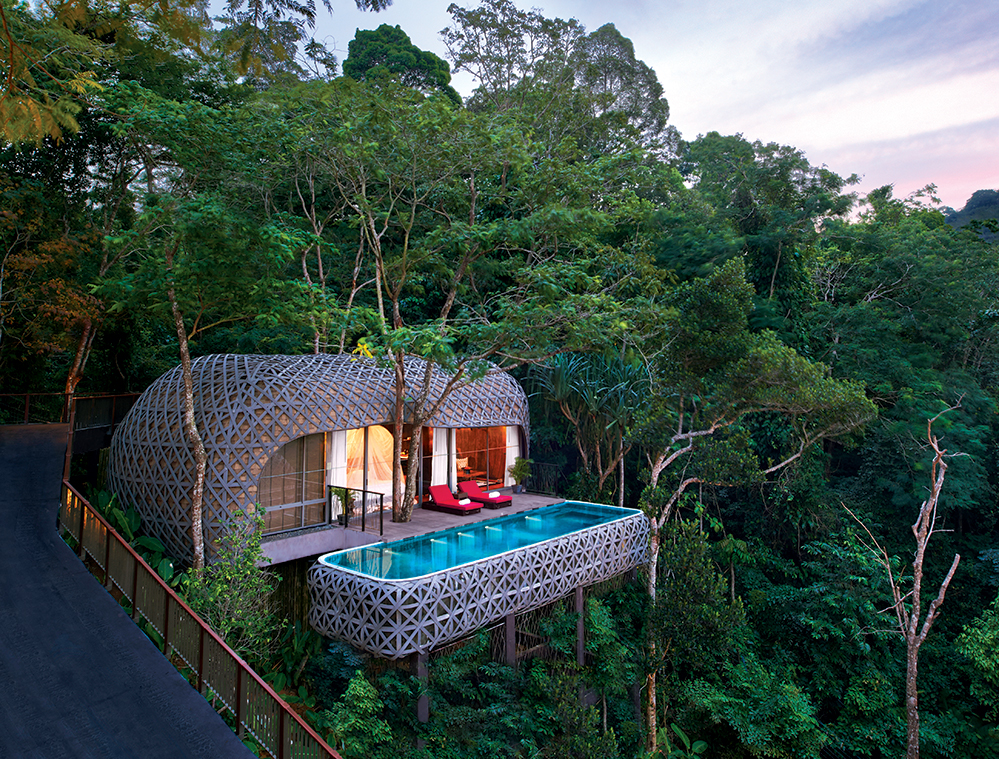 "You feel like you've turned up at your very wealthy and incredibly stylish aunt's home, and you are allowed to have the run of the place. Everything is beautifully designed. Everything is designed by the owner, a lady called Ilse Crawford, who is one of our favourite designers. The owner had an obsession with wonderful Scandinavian pieces of furniture that she's hunted down from various antique markets around the world. And Ilse is just one of the best people at bringing a brand to life. Although it is very high-end and the rooms are beautifully appointed, the bar is just wonderful to sit in and there is a guest lounge. They also have this very relaxed feel to complement that, where you could walk into the kitchen and there's a chef there all day, and he'll cook whatever you want. You might have turned up late and you just want a bowl of pasta with an arrabbiata sauce, and he'll do that for you. Or you might want something a bit more special on one of the evenings and he'll do that. It has this wonderful laid-back vibe of 'our home is your home', but also backed with this impeccable service, as when you need to turn it on and off. It's just really special."
James admits that he and Tamara don't go around in white gloves, checking for dust. For the pair, it's about an overall feeling, a mixture of style and uniqueness. Can the bartender mix them a perfect drink? Can you fit two people in the bath? Those are the things that matter to couples when they're travelling and spending quality time together.
Curated travel is something else that Mr & Mrs Smith holidaymakers would like and the Lohans are ready to try to satisfy them in a modern fashion. "We all have a sort of tourist tick box, like, once you've been up the Eiffel Tower, you probably won't go again," James says.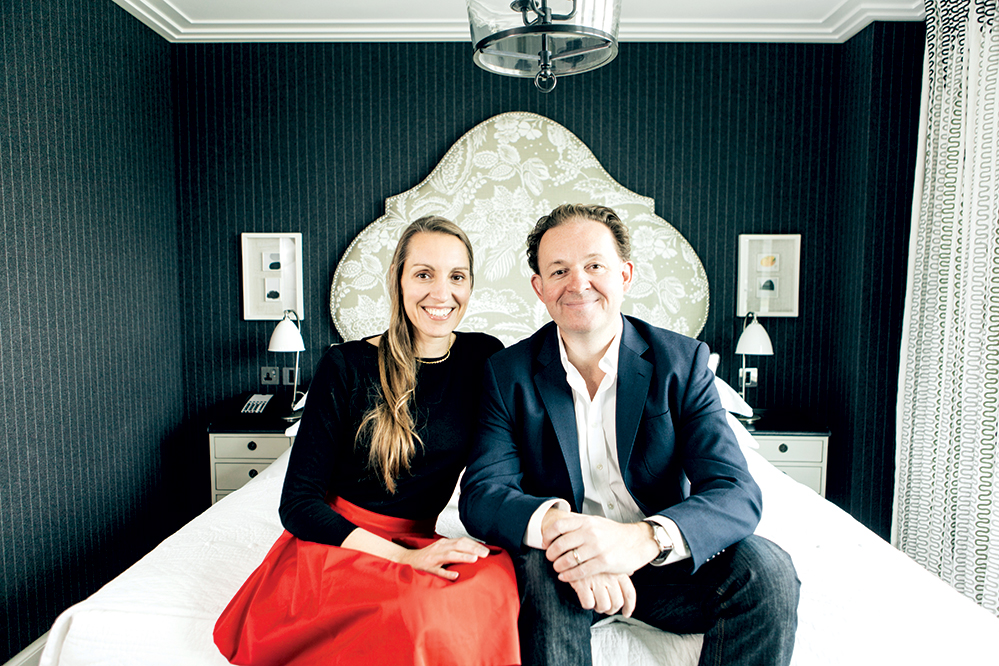 "What's going to be the inside track in Paris, for example? We're working with this brilliant company who we are hoping to get closer and closer to, called SideStory. It's a new start-up. It's about a year old now and they're organising tours. You can go on a tour with the design director of Wallpaper magazine around London and he would show you all of his favourite design haunts, for example. They're taking industry people rather than tour guides, and really unearthing special places from design to art. They're a really cool company and I'm hoping to do more with them. That's the kind of stuff that we will be putting into our itineraries."
The couple's efforts to dominate the global market for booking hotels haven't always been smooth. James acknowledges that they were too ambitious when they began, that it was challenging and the pair should have brought in more experienced directors or mentors sooner.
"It's great if you're disruptive and you do things the way you think they should be and not the way that the establishment did it. You break rules and you hopefully get some recognition for that. But when you are trying to scale a business like we are now, a travel agency both online and offline, that is a really complicated mission," he says, "We tried to conquer the world a bit too soon. I think we should have probably sorted out Europe first. But we were so ambitious that we just wanted to do everything at once and, obviously, now I'm glad that we have come full circle. We are becoming more and more global as a brand, but it's been challenging. It's no picnic, that's for sure. There is this lovely perception of our lives being glamorous in beautiful destinations, but behind the scenes there is complexity."