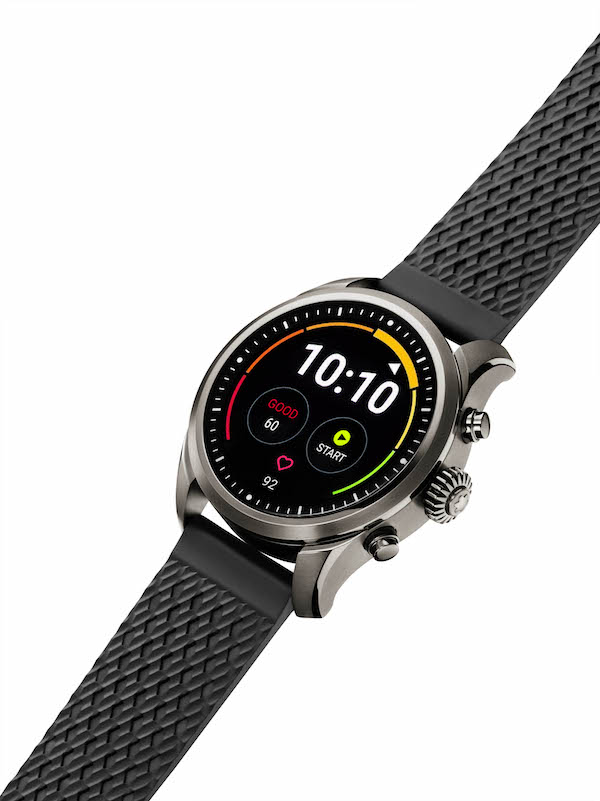 Up until now I still do not have the passion to go out and get a smartwatch as I appreciate real watches but not until now! Montblanc, a renowned Swiss brand founded in 1906, is known for revolutionising the culture of writing with breakthrough innovations such as their iconic fountain pen and now, for their statement timepieces. Their first watch debuted back in 1997 and by 2006 they had successfully penetrated the watch market with a full-fledged collection.
Now Montblanc is taking us on a digital journey through its new era by pushing the boundaries as a serious watch maker with a functional smartwatch. The new Summit 2 is their second improved generation smartwatch created for modern watch lovers, combining the functionalities built for work, leisure, fitness and travel to accompany today's achievers through their everyday adventures.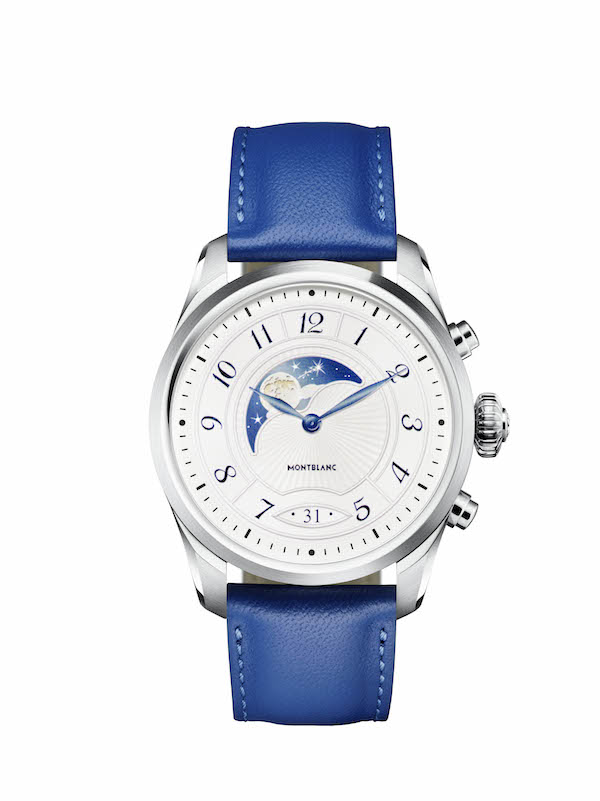 This beautiful timepiece comes in a 42mm case and delivers the feeling of a mechanical watch while offering innovative new features and advanced technologies. You might like to know the Summit 2 is the first luxury smartwatch to enter the Snapdragon Wear 3100 chipset by Qualcomm for enhanced performance, improved battery life and a weeklong time-only mode. The latest Wear OS by Google powers Summits 2 with iOS and Android smartphones.
Inspired by the Montblanc's 1858 collection, the smartwatch has multiple watch faces to choose from and it actually looks like a real watch which I love. Along with multiple straps to choose from (calfskin, Milanese steel, rubber sport and nylon) that can easily be swapped for different occasions combined with a changeable face function, you can have one watch that looks different every day. The watch comes in a range of finishes, including stainless steel, black DLC steel, bicolor steel and grade 2 titanium.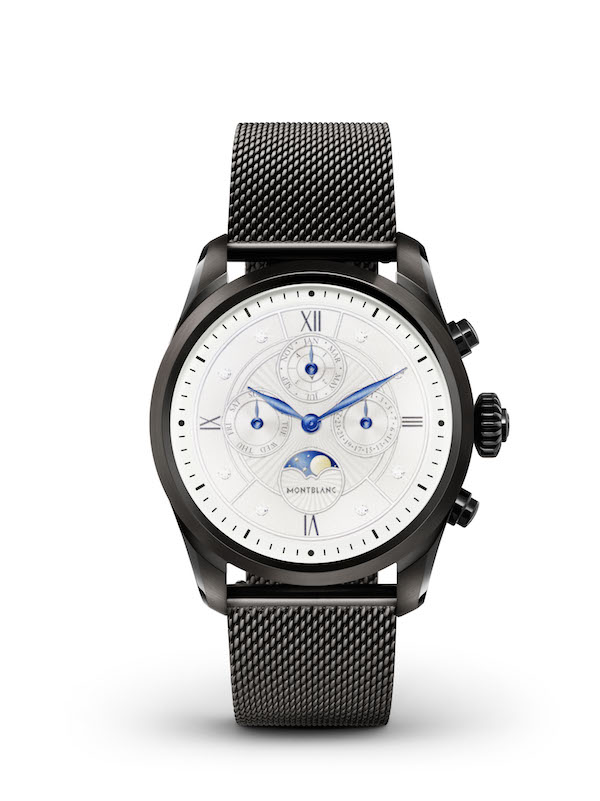 Its functions include Google Assistant, which practically works as your personal assistant managing your daily chores by using the watch's microphone and you can simply ask for directions, translations or to check your heart rate. You can't call it a smartwatch without, of course, notifications such as incoming calls, messages, social media updates and calendar events as well. However, believe it or not, this 42mm case watch also has built-in smart replies and other quick ways to respond with handwriting, a keyboard function and a voice dictation app.
Once fully charged the Summit 2 can take you on an extended battery life for an additional three to five days by deactivating all smartwatch functionality and solely maintaining the 'Flick & See" function.
For frequent travellers, this watch might come in handy for those who suffer serious jet lag. The exclusive travel function includes the new 'Timeshifter' app that provides personalised information for the user to minimise jet lag for the traveller's sleep pattern, chronotype and flight plan. This technology, based on the latest in sleep and circadian neuroscience, has been known to be used for astronauts in space for their sleep pattern as well as elite athletes.
Finally, for those who are into fitness and certainly don't want to miss a heartbeat, this latest model is equipped with the exclusive Montblanc Running Coach app, powered by scientific insight from 'Firstbeat' - an analytic engine which enables runners to track fitness levels which can then translate into your own personalised training plan. The improved Heart Rate Algorithm, along with it now being 40 meters water resistant, plus their integrated GPS system, will certainly take you to where no man has gone before. Well, as long as you don't forget to bring your watch charger and the right adaptor.