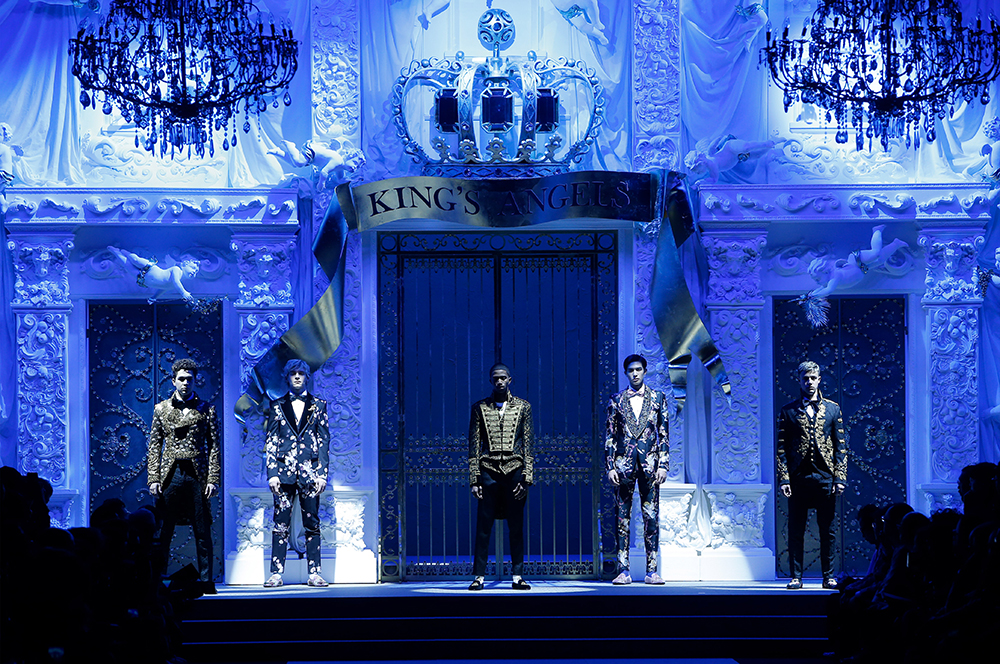 Millennials took over the runway (yet again) for Dolce & Gabbana during Milan Men's Fashion Week Fall/Winter 2018/19. The show opened with Christian Combs (P Diddy's 19-year-old son) in an exquisitely tailored gold-brocade tailcoat and matching suede loafers.
Entitled 'King's Angels', the collection's dynastic inspirations were hard to miss with heavily-embellished tailored suits, velvet jackets, silk jacquard pants and celestial beings gracing the sleeves, slippers and collegiate sweatshirts worn by the young royalty (read: most-followed stars on social media) of today. These included the most famous celebrity offspring from Paris Brosnan (son of Pierce Brosnan) and Rafferty Law (son of Jude Law and Sadie Frost) to stars who have made it on their own like Vine superstar and Internet sensation Cameron Dallas and musician Austin Mahone.
More: Fashion's coolest teens join Dolce & Gabbana Spring campaign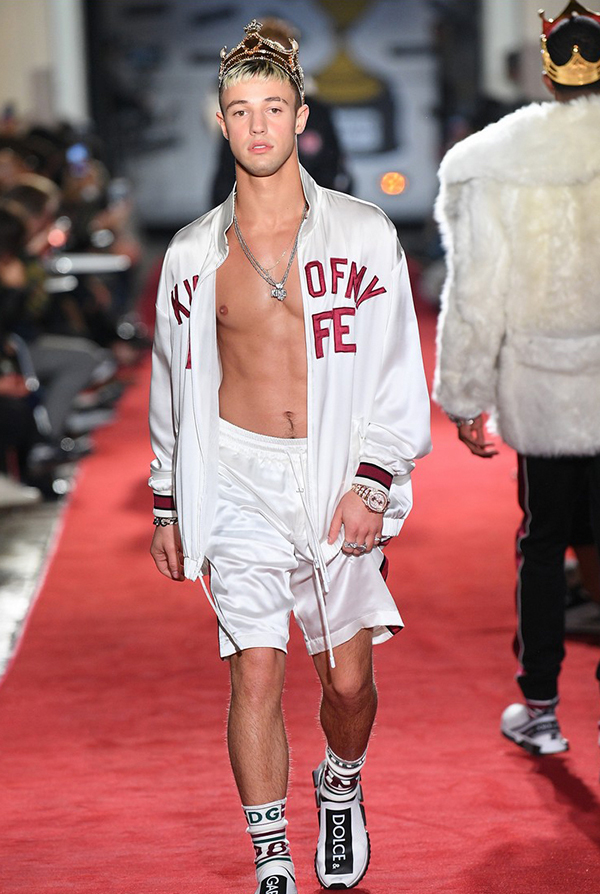 With over 20.6 million followers on Instagram, Cameron Dallas stole the show in an opulent street-style silk jersey ensemble topped off with a gold crown before turning up the extravagance in a head-to-toe black-tie look, embroidered coat and cupid loafers. Dallas made his runway debut with Dolce & Gabanna for their Fall 2017 show and is one of their #DGMillennials: "a selection of young influencers who thanks to their discerning style and Instagram prowess are challenging the norms of contemporary communication."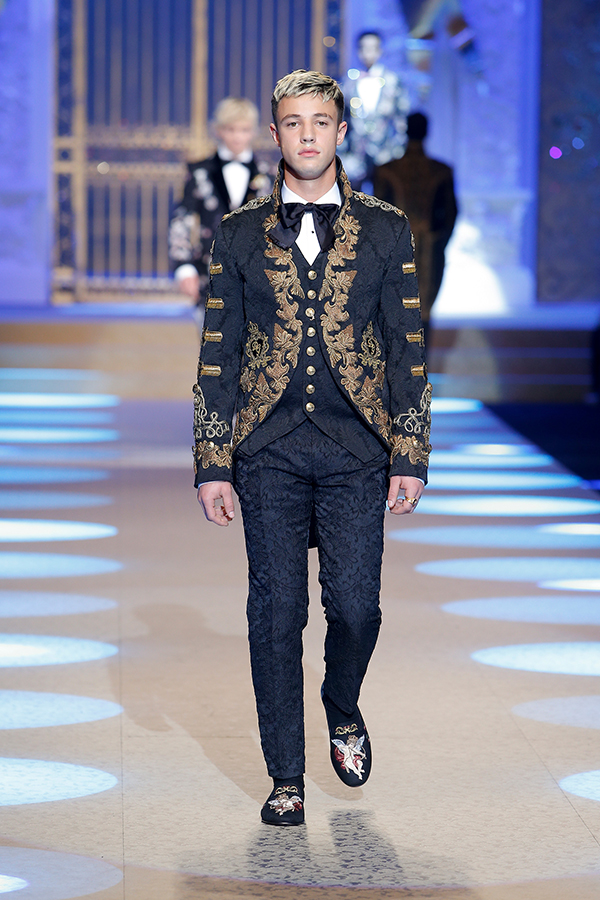 Dolce & Gabbana have made it clear—they're armed and ready to dress the younger (and cooler) generation of today; blending slick street style with a touch of regal sophistication.