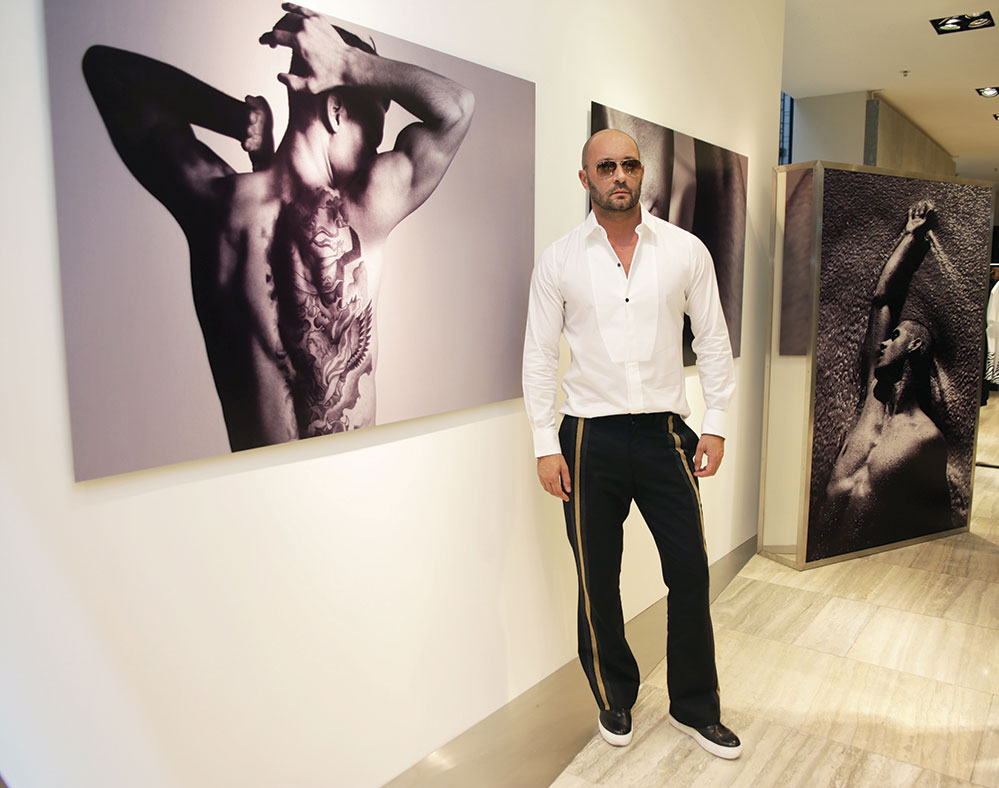 ​With his aviators perpetually perched on his nose and his face unceasingly etched in a stoic expression, designer Milan Vukmirovic carries a demeanour of infallible coolness.
It flows through into the columns written about him and the photographs of him by street-style photographers taken at fashion shows the world over. His inimitable style plays out in his work as a multihyphenate – he is also a photographer, editor, a store owner and widely considered to be one of the most stylish men on the planet. In fact, it is exactly his sartorial mastery that landed him at Ports 1961 as creative director, a role he assumed in the summer of 2014. His first collection for the brand was for autumn/winter 2015. The Chinese-Canadian ready-to-wear label, which launched its menswear line in 2011, essentially hired him to bring his style to the label's menswear collection. Ports 1961 Chief Executive Salem Cibani said he hired Vukmirovic because "his menswear perspective perfectly matches the brand's urban contemporary style". He was thrilled to have his man on board.
French-born Vukmirovic enjoyed a brief stint at ESMOD, the world-renowned fashion school in Paris, and was the former creative director at Trussardi, a heritage luxury label he helmed for five years before leaving in 2011.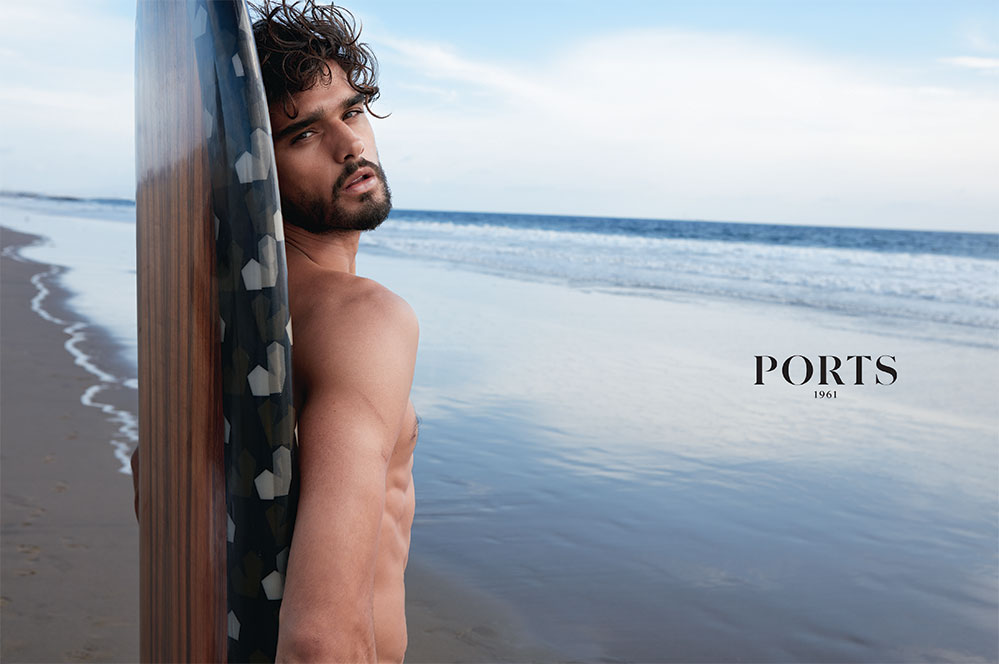 The role at Ports 1961 presented fresh challenges, Vukmirovic says. "I actually accepted the mission to be creative director of Ports because they asked me to do a collection that looks like what I wear," he says. "I won't say it was easy, but it was much easier to start on a blank page instead of looking back at an archive because Ports doesn't really have archives, for men at least, so it is very nice because it is very different.

"If you go to a brand that has existed for 100 years and where there have been a lot of past designers and collections, you have to keep to a certain DNA. Here, I could start my own style. That's why the menswear really looks like what I'm wearing."
The 46-year-old who opened the now-legendary multi-brand concept stores Colette in Paris in 1996 and The Webster in Miami in 2009, where he is based, primarily thinks of himself when designing the collections. However, he is quick to point out that his ideas do not risk being one dimensional because there are multiple facets to his personal style. He dresses the part for each of the cities he visits.
"I travel all the time and I realised there is a need to have a collection where there are a lot of different clothes that you could wear all around the world. For the spring/summer collection this year I wanted something very cool because I like skateboards and surfboards. I like the lifestyle that goes with it so I wanted to put that in the collection."
The ability to assimilate each of these influences and synthesise them into a coherent inspiration is something he attributes to Fashion for Men, which he founded and still edits. "I'm a journalist too. I have a magazine, so of course I think about trends. I look everywhere at how people dress up and what they like," he says.
Aside from launching the Ports 1961 menswear collection at Lane Crawford, another reason for his visit to Hong Kong was to meet with Hong Kong-based contemporary artist, Michael Lau, with whom he has worked previously to create a collectible figurine. They met up to discuss further collaborations.​
"I definitely have many ideas. I think it is also the future for a lot of brands. More and more people are doing collaborations because it is an added value to the brand. Bringing someone in from the outside keeps things fresh," says Vukmirovic.
"Michael Lau is super creative, and for me, he is a legend. I love what he does, so when he first said 'yes', I was so excited, because at least I could meet him. Sometimes a collaboration is born out of being a little bit selfish because you want to meet the other party and you will always be hoping they say 'yes'."
Strategic collaborations to inject new life into an otherwise directionless fashion industry are but one of many changes that have come to prominence in the recent past, adding to an already frantic cycle of designing, producing and marketing multiple collections each year in order to sustain consumers' interest. Vukmirovic admits that he feels the strain.
"I certainly felt the pressure when I was designing menswear and womenswear for Jil Sander, in which case it was at least six collections per year, which I think is far too much. Yet when I was doing that, there was less pressure from social media than there is now. With this immediacy, people are getting bored very fast and they always want to see something new. So it is becoming very difficult for a designer to be able to design and sell."
"Now, unlike before, you don't have ten years to create a style for a brand, because after two or three seasons people are already asking you for something new. It is a very big challenge for designers. Yes, I'm a little bit scared about that. That is why for the moment I'm very happy to only be doing menswear for Ports, so I have more time."
At the men's shows in Paris and Milan in January, Vukmirovic felt that some of the strongest collections were made by designers who are increasingly focusing on specific segments of the market.
"Take Raf Simons. This season he was amazing but you see he was not doing Christian Dior anymore, he was only doing Raf Simons. I think for a lot of the designers it is nice when you have time because you can travel, you can get inspiration and everything. When you're always in your office, it is very, very difficult," he says.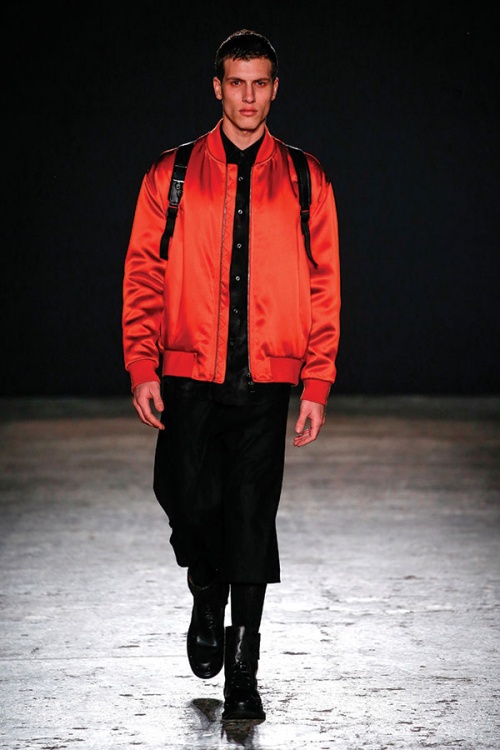 It's about to become more challenging for designers as the big luxury brands ramp up their efforts to release lines immediately after a show. The situation could prove problematic, Vukmirovic says, leading to confused customers and additional challenges for the media. He finds the comments of Loewe Creative Director Jonathan Anderson ring true. "He said something very smart, that when you show something, people need time to digest it because it is very new. So sometimes people may not feel like buying something right away because they are not ready for it," he says.
Vukmirovic's opinion on the matter is that there is a likelihood that fashion brands will do two shows per season in the future: an intimate, private version for buyers and the press, and a bigger production for the public when the merchandise arrives in store. He pauses and adds as an afterthought: "But you know that will mean even more work for designers".
Yet Vukmirovic undoubtedly finds fulfilment in his work. He considers it a 360-degree experience, the process of combining each of his professions into his fashion role. "Everything I have done is actually helping me. Ports took me because of that, because it is not just about creating menswear but about creating a lifestyle, an entire world. For instance, I did the concept of the new interiors of the shops, conceptualised the campaign, and photographed it. I used all my past experience to do this and, to be honest, I see it all as the same job. It's just about being creative, it is all-encompassing, and about knowing what you want. But that's what I love, it's my passion," he says.
Across each of these competing claims on his time, each of the roles and hats he wears, the best advice anyone has ever offered him was to please himself first. "If you try to please everybody, you please nobody."