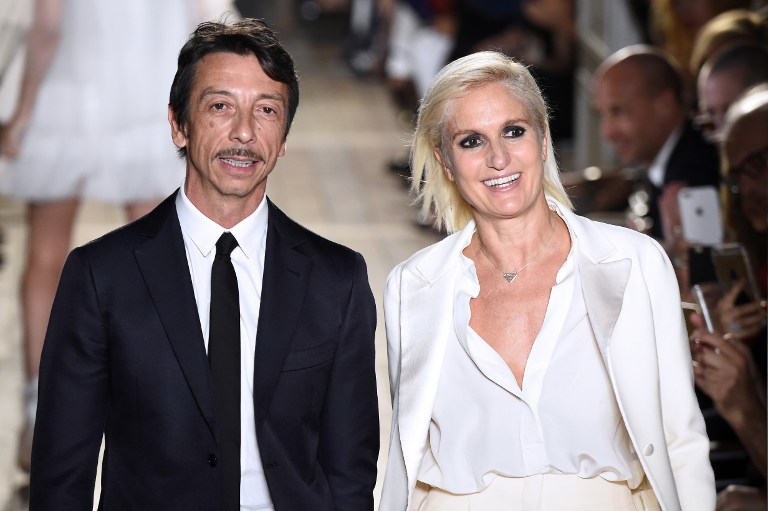 Valentino has announced that Maria Grazia Chiuri is leaving her role as co-creative director after 17 years with the brand and eight years as co-creative director.
The Italian house also announced Pierpaolo Piccioli sole creative director of the maison.
"After 25 years of creative partnership and of professional satisfactions we gave ourselves the opportunity of continuing our artistic paths in an individual way with the reciprocal desire of further great achievements," says Chiuri and Piccioli in a joint statement.
The latest move follows rumours from as early as May that there has been some friction between Chiuri and Piccioli. Next, some expect Chiuri to be named creative director at Dior.
"I thank Mr. Valentino Garavani and Mr. Giammetti for their support in these years and for everything that I have learned from them," says Chiuri. "I also thank Mr. Sassi and all the people that work within the Valentino Maison for their support in these years. I have shared with Pierpaolo a great part of my professional life and it has been an experience made of many successful creative achievements together. I am ready to embark on a new professional challenge."