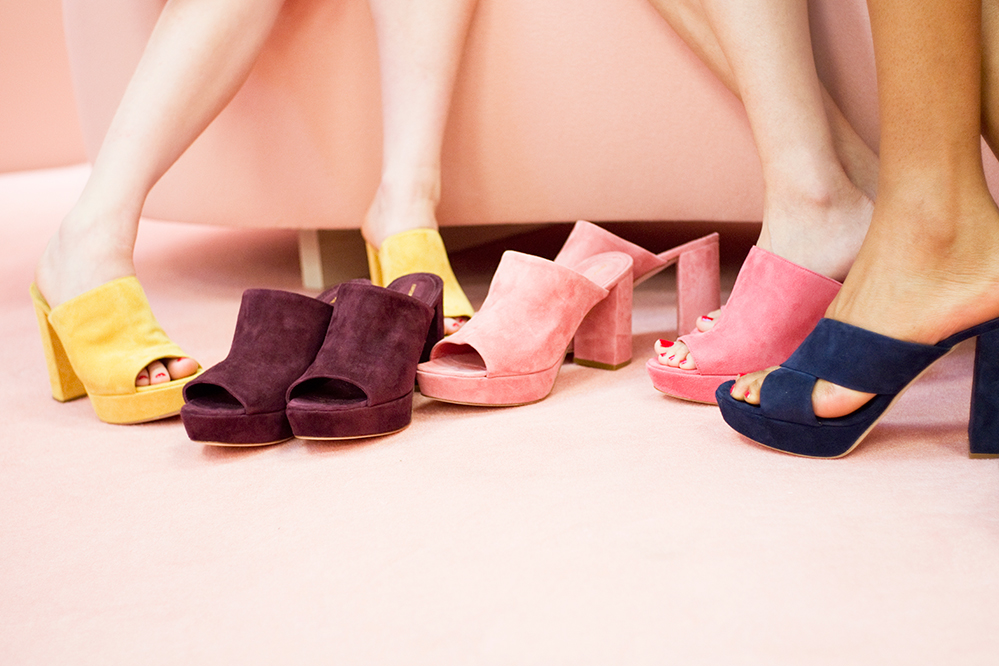 After much anticipation, the New York-based designer duo Rachel Mansur and Floriana Gavriel have finally debuted their first shoe collection. Consisting of four styles in several heel heights, the shoes come in suede and tanned vegetable leather in delicious shades of pink, red, yellow, navy, maroon and camel.
Right now, the shoes are exclusive to global online retailer Net-a-Porter, but will be released worldwide later.
Mansur Gavriel's cult bucket bags first grabbed the world's attention not much more than a year ago, when the demand was so high the bags would instantly be sold out minutes from being re-stocked online.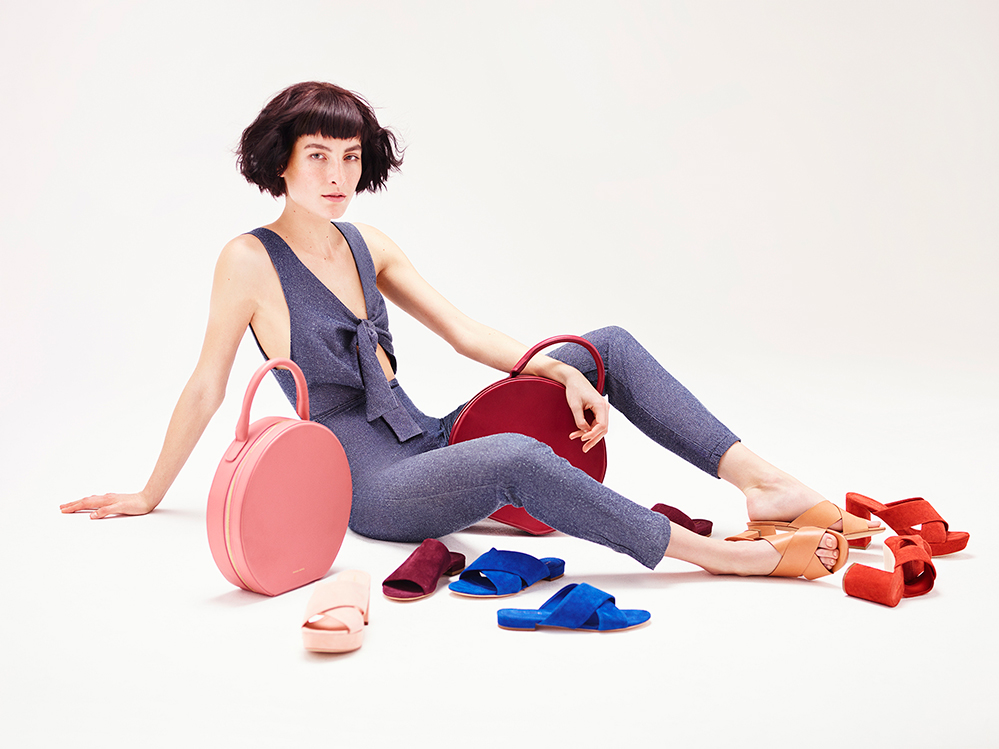 "The addition of shoes to the line was a natural evolution from our core handbag collection," Mansur and Gavriel said in a statement. "We look at both product lines as beautiful sculptural objects with clean details and golden proportions."
"The brand has resonated incredibly well with our customers since it launched on site in 2013, so when they approached us with the news that they were expanding into footwear, we couldn't wait to get our hands on them," said Ida Petersson, senior buyer for shoes at Net-a-Porter. "The collection is everything we have come to expect from their cool, simplistic and beautiful design aesthetic and firmly puts the mule back into the spotlight."