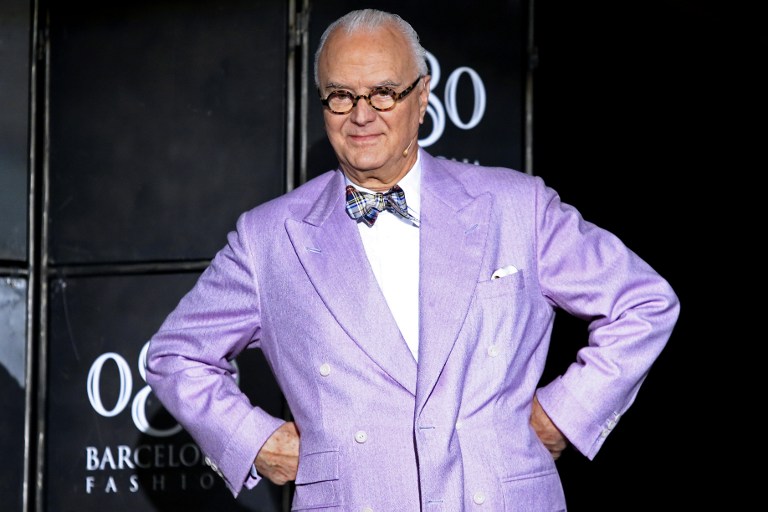 ​You can now shop Manolo Blahnik online.
In a partnership with Farfetch, the luxury footwear designer launched its first global e-commerce destination, making the brand's entire men's and womenswear collections available on its website manoloblahnik.com.
Farfetch, a UK-based retail platform with over 400 fashion boutiques, launched its Black & White service end of last year as a way to work with brands and provide support for monobrand platforms.
The collaboration with Manolo Blahnik is its first venture.
Speaking with WWD, Farfetch founder and chief executive officer José Neves said, "We do not look at this in terms of share of the overall business. We look at it as a holistic answer to the question, 'How will people shop for luxury fashion in five years?' We think it's going to be multibrand online - hence farfetch.com and brownsfashion.com - but also monobrand online - hence Farfetch Black & White. But it will also be in-store and this is why we invested in Browns and we have created a retail business unit for continuous tech innovation."
The move marks Farfetch's latest move to bring the platform into closer competition with Yoox Net-a-Porter Group, where the Yoox team is responsible for building its business by operating e-commerce monobrand sites for designer brands. 40 designers have already launched their e-commerce sites with Yoox, including Armani, Moschino, Emilio Pucci, Valentino and Marni. Yoox plans to launch Chloé later this year, according to WWD.