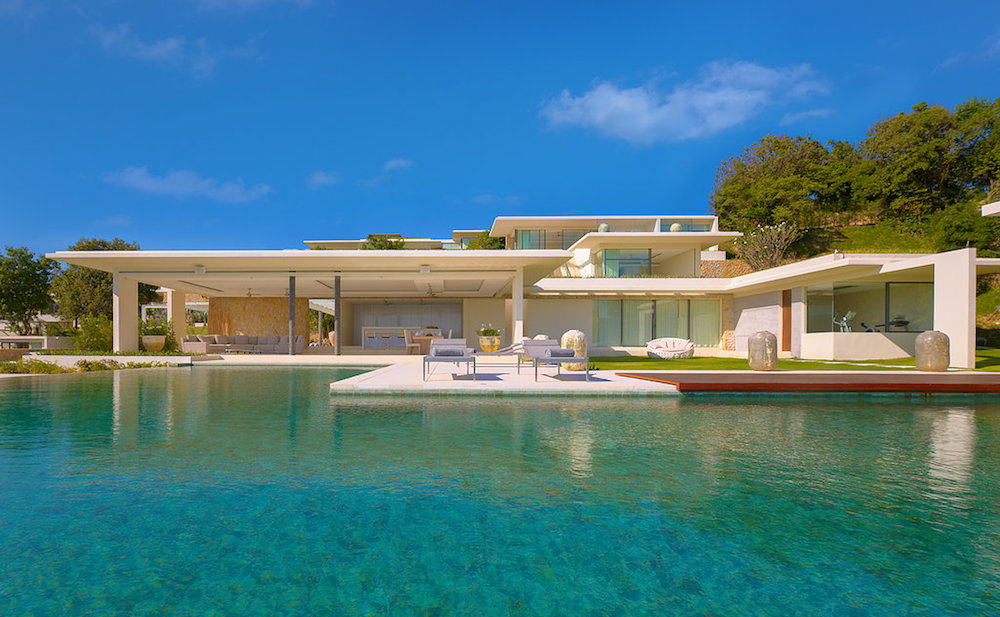 With Christmas and New Year's Eve coming up, there's no better time to plan a huge family blow-out. A group getaway is a lot easier when you have the place to yourself. #legend has picked out our favourite and most exclusive private villas in Asia so all you have to do is pick where and who you'd like to go with:
Ariara Island, Philippines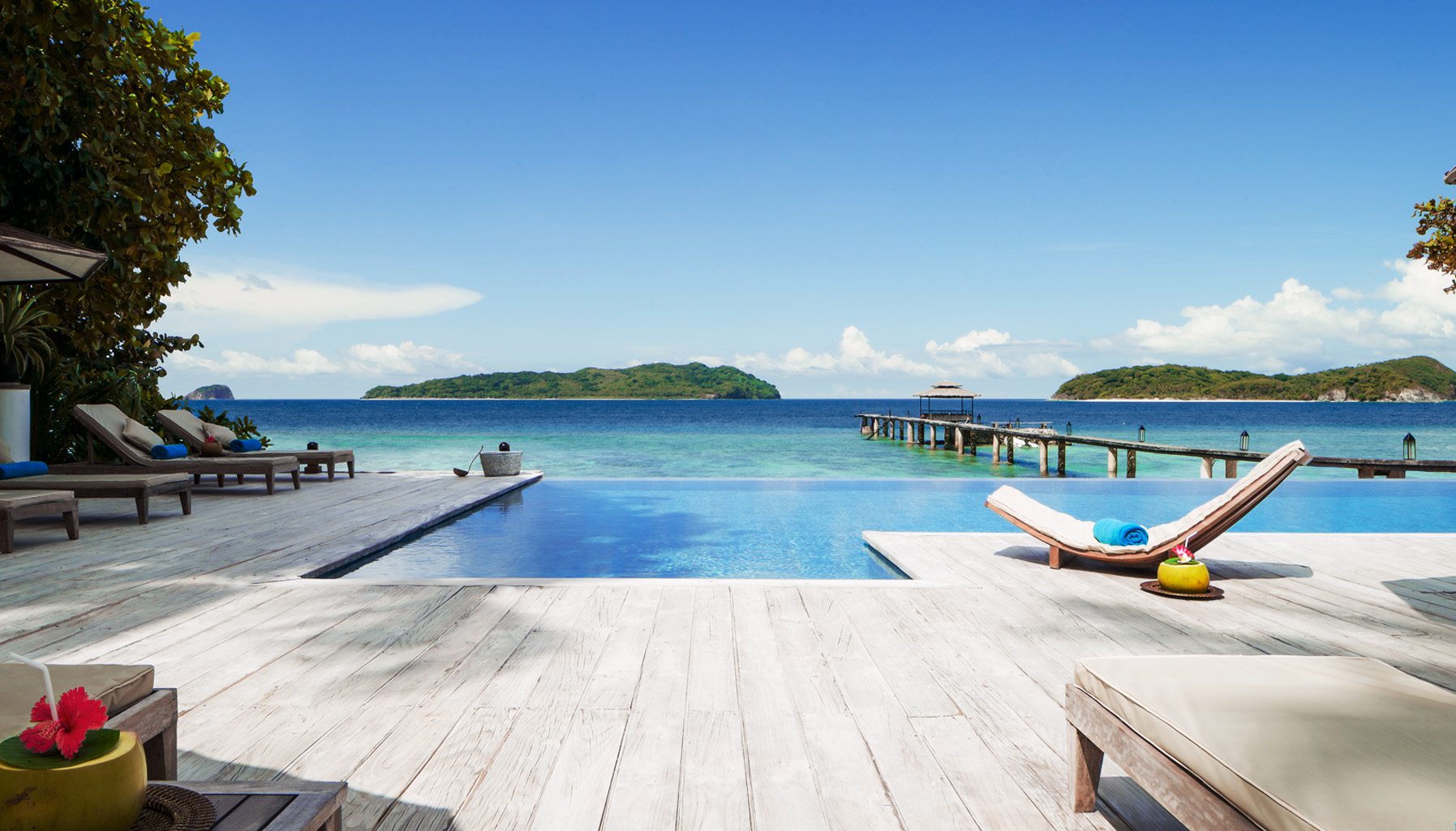 We've all dreamed of owning our own private island and now that wish can come true, even if it's just for one holiday. Ariara Island is a private resort in the Philippines which is available for parties up to 18 guests to enjoy all to themselves. You can stay in one of their Beach Cottages with its own small garden and hammock or in a two-floor Jungle Villa stood on stilts and come together at The Lodge—consisting of a North wing (dining hall, terrace and games area) and South Wing (lounge, cinema room and pool deck).
They reach out to you beforehand to arrange everything from personalised menus to any special activities you'd like to do during your stay with them. Much of their food is prepared with fresh, local ingredients from around the island—including a variety of vegetables, bananas, cashew nuts and the freshest lobster, tuna, snapper and grouper to name a few, from the local fishermen in the area—and served almost anywhere. We highly recommend organizing for a beach BBQ with Philippines' signature split roast pig for the main course.
Ani Villas, Koh Yao Noi, Thailand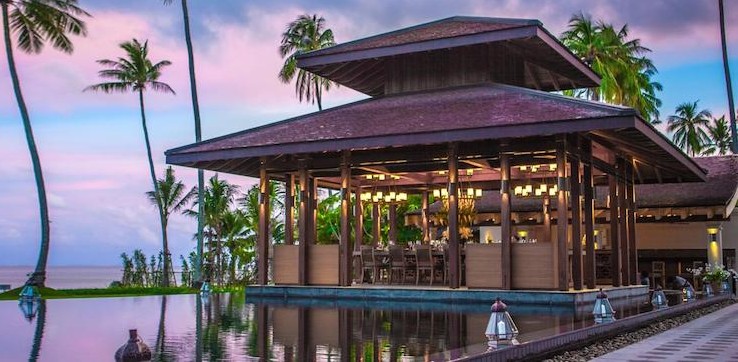 Specialising in private travel at its most luxe, Ani Villas has properties in Sri Lanka, Thailand, the Dominican Republic and Anguilla. The concept is simple: it's all yours. No matter if you book one, five or all rooms at their beachfront estate of Koh Yao Noi, you get the whole place to yourself. A small island just off of Phuket, Koh Yao Noi remains relatively untouched and there's nothing like having a private beach all to yourself. Fully-equipped with its own full-time staff and chef, Ani Villas has a total of 10 bedrooms, an in-house spa, unlimited Apple TV downloads for you to enjoy in your room and plenty of mountain bikes, paddle boards and kayaks for your use.
Many come to Koh Yao Noi to explore the nearby islands around Phang Nga Bay and to boulder and belay off of the stunning rock formations in the area. You can even train with a former Thai champion kickboxer nearby the resort.
Oh, and did we mention the double-helix water slide?
The Shanti Residence, Nasa Dua, Bali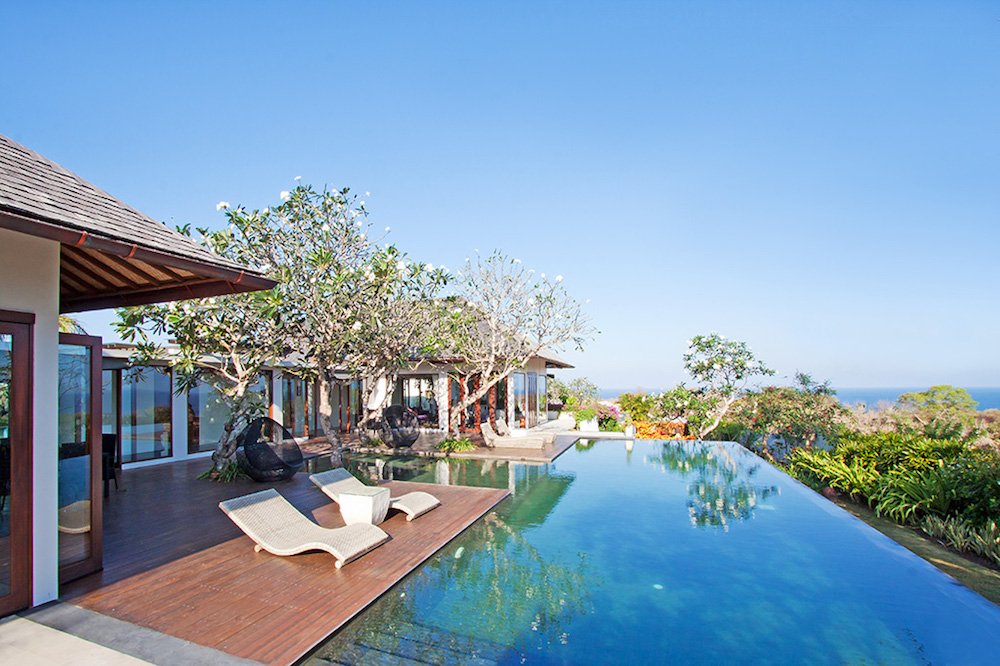 Part of Private Residences by SLH (read: Small Luxury Hotels of the World), The Shanti Residence's seven-suite villa retreat spans of 4,024 square metres and boasts unobstructed views of the Indian ocean. Nestled in the up-market enclave of high-end hotels in Nusa Dua, you won't be troubled by the hordes of partying tourists that swam Seminyak. Upon arrival, you'll be greeted by your own baby grand piano in the lounge area. Four out of the seven suites have its own private plunge pool and the residence's garden lawn and pool deck alone can accommodate up to 200 people.
Your own private spa, gym, home theatre all at your fingertips—what more could you ask for?
Samujana, Koh Samui, Thailand
Perched on a hillside overlooking a coral cove, Samujana is home to 25 villas, ranging from 1 to 8 bedrooms and offers privacy with everything you'd expect from a five-star hotel experience. Our pick? Their largest (and newest) eight-bedroom villa, which can sleep up to 16 adults. It also comes with its own private cinema (as well as TVs in all the bedrooms in case you need some alone time), a stunning seawater infinity edge swimming pool, gym, Jacuzzi, games room and full-service kitchen and bar.
Samujana will also be hosting a variety of pop-up barbeques, sunrise yoga, Muay Thai and cultural activities that you can enjoy with your friends and families during the holidays. Fancy creating your own itinerary? Samujana have their own tennis courts, a luxury 43-foot catamaran as well as a fleet of four sailing and motorboats for days out on the sea.
Villa Sapi, Lombok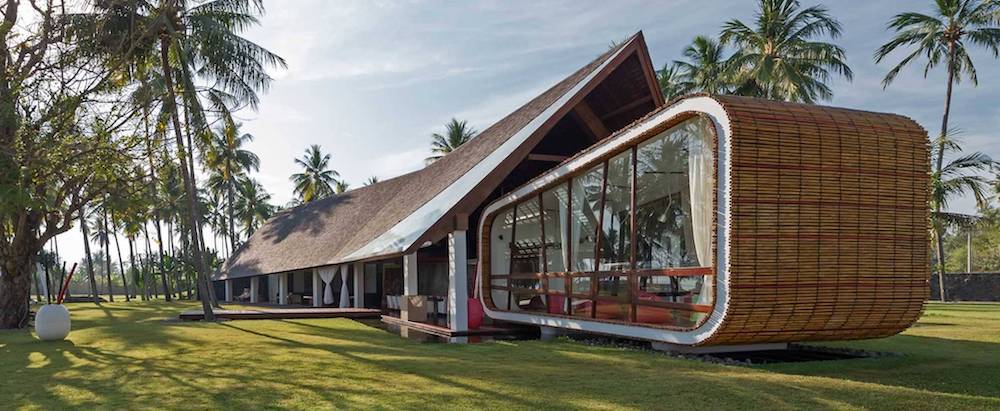 Villa Sapi's manager, chef and head butler, were all previously at the much-touted The Oberoi Hotel Group so you're guaranteed to have no problems there. The five-bedroom 2,500 square metre estate is located on Sira Beach on the peaceful and beautiful island of Lombok, just next to Bali. This is the place to go for a world-class surf, great hikes and pristine beaches and an easy stopover if you're heading to the Gili islands.
The estate has a total of three pools, a stand-alone guesthouse, tennis court, table tennis, as well as an in-house pastry chef.