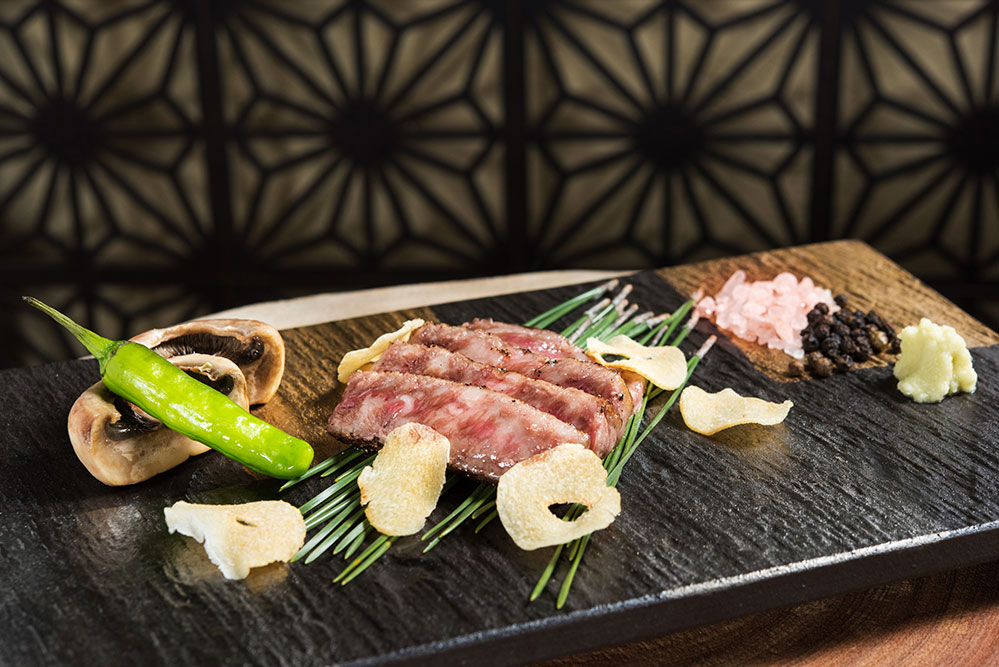 ​Hidden in a quiet corner of Causeway Bay, Kyoku is the latest restaurant to open its doors, serving up two of Hong Kong's favourite Japanese staples: sushi and teppanyaki. Unlike the other sushi chains that have sprouted up all over the city, Kyoku sets itself apart by offering guests an intimate and luxurious Japanese dining experience.
This new establishment sources its ingredients directly from Japan to ensure the highest quality in its dishes: the tuna sashimi comes from a Japanese tuna-hunting family with over 150 years of experience of supplying some of Japan's most famous restaurant, while the rice in their mouth-watering sushi hails from Hokkaido. The restaurant also promises an exceptional drink pairing with your meal, and boasts their own sake brand, Kyoku Jumai Daijinjo. Their Haven Street location is furbished with a luxurious interior that continues through its sushi bar, teppanyaki bar, open dining area and private teppanyaki staterooms.
Opened by two Japanese food aficionados, the restaurant is named after the Japanese word for the rising sun, a tribute to the fishermen and farmers who rise at dawn to harvest their produce. The head chefs for sushi and teppanyaki have more than 20 years of experience between them, and bring with them a fusion of traditional skills and contemporary interpretations of these Japanese classics and a love of fresh seasonal ingredients.
Kyoku. Shop 2, G/F, 38 Haven Street, Causeway Bay. +852 2156 9888.