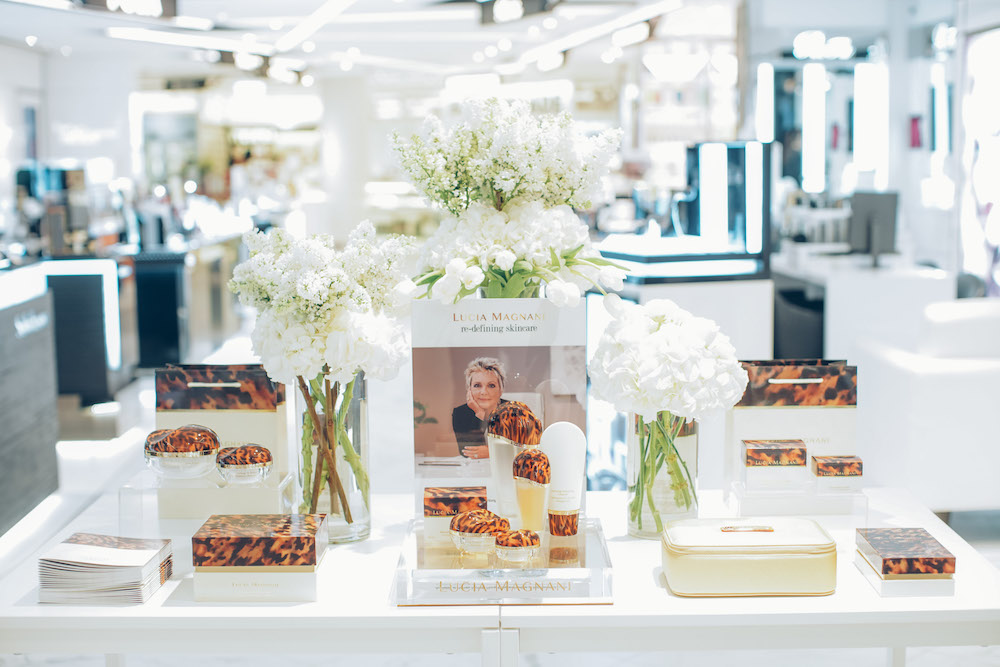 In the centre of Italy, in the province of Forlì-Cesena just south of Bologna, is an ancient spa city named Castrocaro Terme. Revered since the days of the Roman Empire for its healing thermal waters and its beautifying salt-bromine-iodine-rich mud, it's a favourite holiday destination for Italians. Now, you can enjoy the benefits without the passport.
Lucia Magnani, the CEO of one of Italy's top medical spas, has just launched her eponymous skincare brand at Harvey Nichols. At the heart of each of her ultra-luxe products is the concept of benessere. For Magnani, this transcends traditional notions of beauty; it's the idea that total wellness actually enhances the uniqueness of one's own essence. "Benessere literally means well-being," she explains. "It is a good state of health, inside and out. For all people in the world, if you are good inside, you are beautiful outside. This is the basic principle."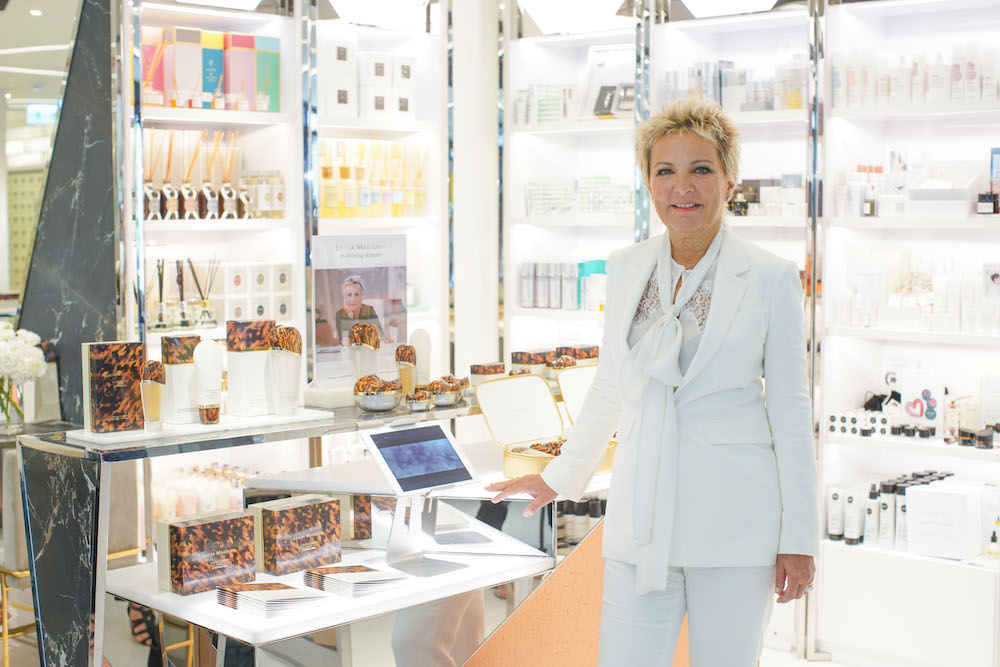 Using her extensive background in chemistry and dermatology, Magnani combined science and nature to create her famed "Long Life Formula". Harnessing seven powerful antioxidants – including CoQ10, vitamins C and E, alpha-lipoic acid and vitis vinifera found in the rich region of Castrocaro Terme – her line helps women find balance, beauty and well-being.
But how exactly can a cosmetics line help with well-being? Through vibrations, of course. "Everything in nature has a vibration," she explains. Positive vibrations, like the ones that come from another key ingredient – quartz crystals – help create that oh-so-elusive glow. It sounds like marketing, but her team of researchers has scientifically proven its efficacy by measuring the frequency of skin before and after treatment.
"When you put this product on your skin, you immediately feel the freshness and the positivity," says Magnani. "It makes you take a deep breath, and in that breath, you can feel the sea salt, the sun and the energy. It's a sensation for all of the body and mind, like fresh air in a bottle." Che bello!
Check out Lucia Magnani's skincare here at Harvey Nichols.
This feature originally appeared in June print issue of #legend.