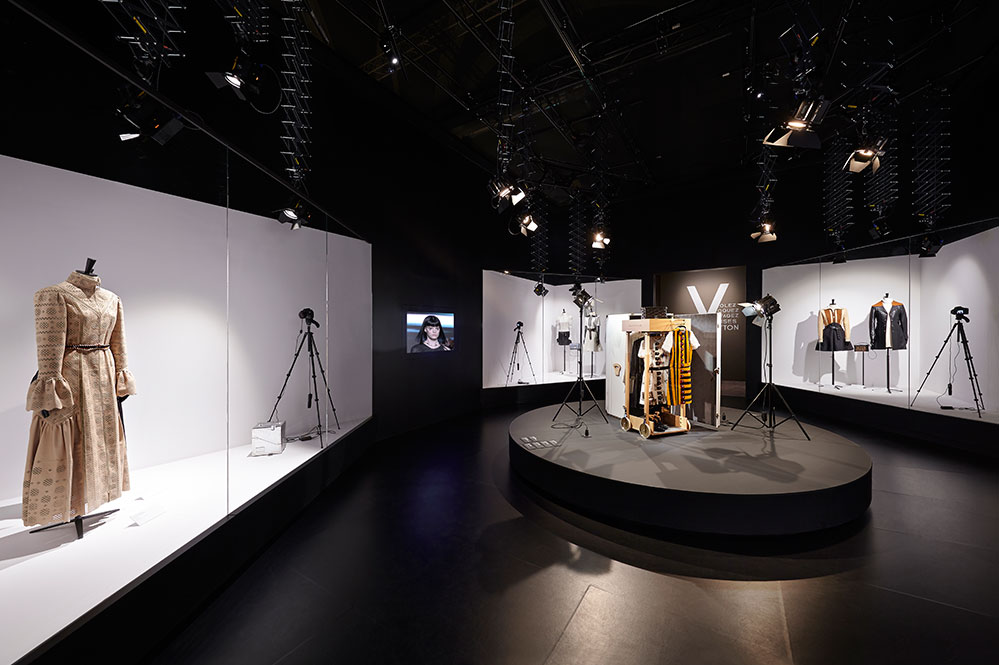 LV: one of the world's most famous monograms, synonymous with luxury, adorned and emblazoned across the fashion world. Whether the man whose initials would rise to such heights had such hopes we may never know.  Louis Vuitton opened a trunk-making business on 4 Rue Neuve-des-Capucines in 1854 advertising "specialty packing for fashion" and trunks that 'safely packs the most fragile objects." The desire to explore and to seek prompted the necessity for a durable trunk, and Vuitton was there to see its creation.  For over more than a century and a half, the innovations of this simple trunk-maker from the forests of Jura, and his son Georges shaped the way we travel; from customising trunks for the first European settlers on their expeditions, movie stars on long tours, to the simple business attaché.

It is this story that the new Louis Vuitton exhibition, Volez Voguez Voyagez (Sail, Fly, Travel) aims to tell when it opens in Tokyo. Instead of a chronological telling of the maison's history, the exhibition, curated by Olivier Saillard, director of the Palais Galliera Musée de la Mode in Paris, the story unfolds through the advent of new means of transportation. The arrival of the automobile, trains, steamers, and planes transported people far and wide, and by their side was a stylish and fitting article bearing the monogram, making the story of exploration an inextricable part of the Louis Vuitton story. The exhibition retraces this technological progression that breathed life into travel fashion as a daily necessity, by juxtaposing contemporary creations with the brand's historical collection that served as the foundation for them. The exhibition also draws upon Vuitton's participation in the Paris Exposition Universelle of 1900, of which Georges personally saw to. The pieces on display are set to a backdrop of the types of journeys that inspired its creation: the ocean liner journeys, the cross-continental train across diverse climates and backdrops, to flying contraptions that carried travellers to new heights. Open these cases and you find travel necessities and little luxuries, all made possible by the maison's inventions.
The arrival of the exhibition in Tokyo is a homecoming of sorts: it will be held in the neighbourhood where Louis Vuitton's opened its first store in. When designing the iconic Monogram, Georges Vuitton looked to the Japanese ancestral heraldic emblems, or mon, adding a Japanese touch to this most French of objects. Since then, there have been many exchanges between the two culture powerhouses, with some of the classic design's most memorable interpretations created by Takashi Murakami or Rei Kawakubo, some of which are on display in the exhibition too.
Volez Voguez Voyagez will open on April 23, 2016 till June 19, and will be held in 5-1-3 Kojimachi, Chiyoda-ku, Tokyo. louisvuitton.com.