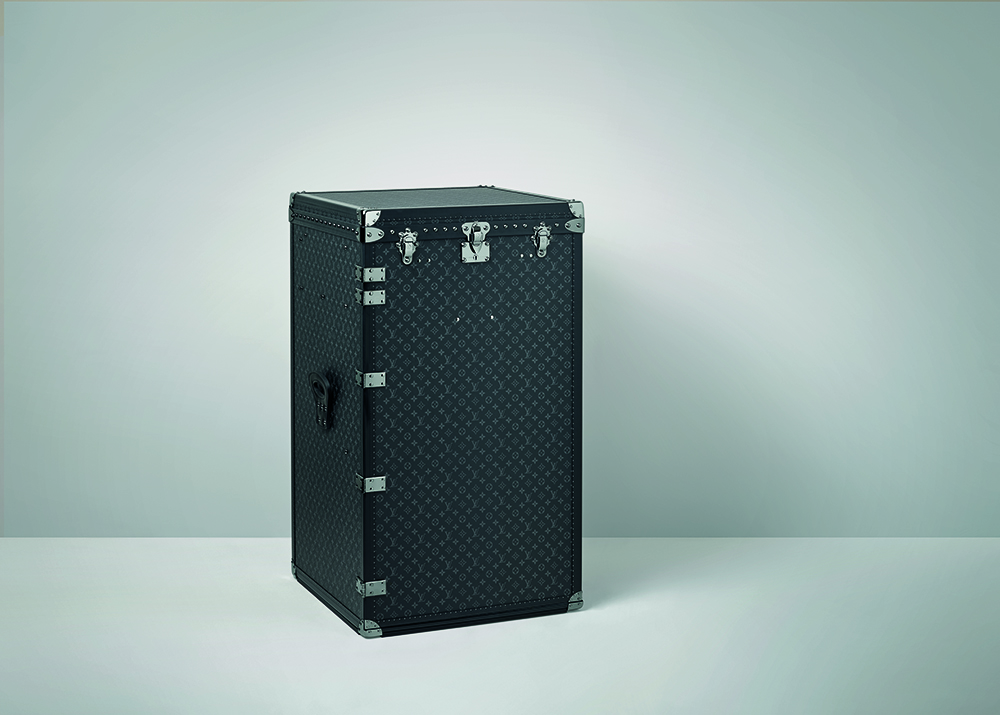 Since 1859 – five years after founding Louis Vuitton – the house's workshop in Asnières, a village a few kilometres northwest of Paris, has been the stronghold of Louis Vuitton's trunk-making tradition, giving birth to an astonishing array of custom-made luggage and hard-sided trunks. It was a calculated move by Monsieur Vuitton at the time. Located on the banks of the Seine, Asnières allowed for bundles of poplar wood, used for constructing trunks, to be delivered by water (on a Louis Vuitton barge, no less).
A railway line passed through the village, terminating at Saint-Lazare Station in Paris,
a cockstride from Louis Vuitton's Paris store. Asnières was a microcosm of industry and travel the 20th century would blossom into.
Over the years, the buildings have expanded, along with the number of employees, to include saddlers, carpenters, and locksmiths working side by side to create and construct luggage. But then or now, the key driver of the dynamic has always been Louis Vuitton's incontestable savoir faire. The work is still done in the time-honoured ways, with tools that have hardly changed and only a few craftsmen who possess the mastery to execute the most refined items.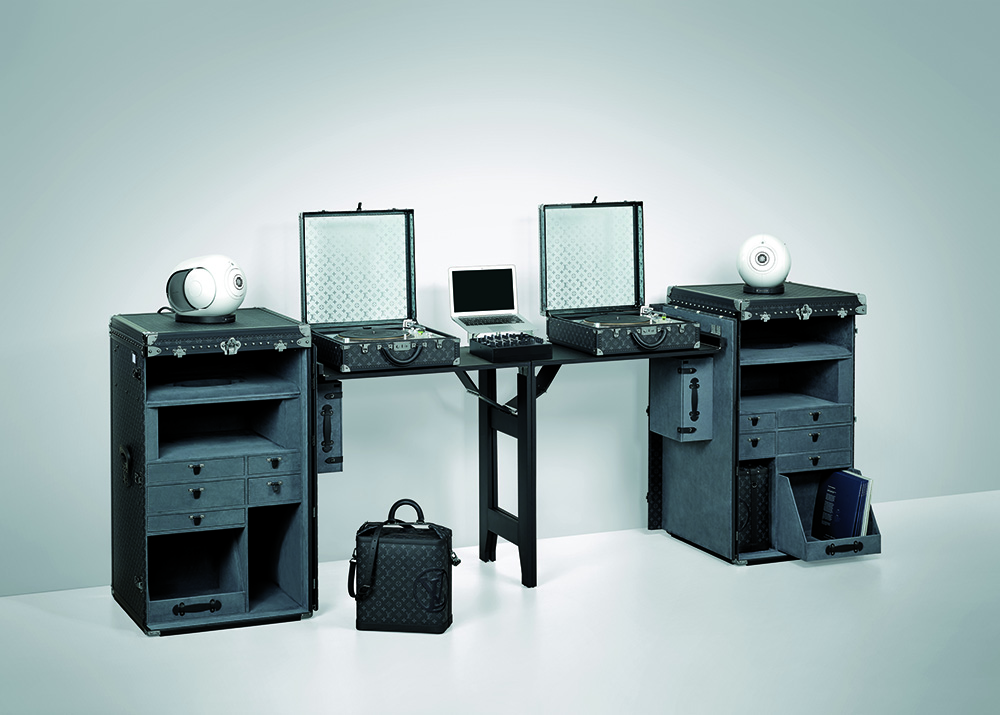 And the variety is remarkable. Rigid trunks, designs in rare or exotic leathers, special orders – be they bottles of champagne or perfume, board games or make-up, jewellery or grooming tools... these one-off designs strive for perfection by bringing together technical innovation and quintessential style, meeting and transforming the desires of the brand's travel-loving clients into reality, all under the watchful eye of Patrick-Louis Vuitton.
Which means contemporary iterations with the same acute degree of savoir faire, such as the DJ Trunk collaboration with Devialet, are a triumph of travel and sound
for modern-day composers. A reinterpretation of the iconic Stokowski writing-desk trunk,
a special order by the composer in 1930, the DJ Trunk comes adorned with Monogram Eclipse canvas (grey and black), with ruthenium metal accessories outside and dark grey microfibre inside. The trunk contains a folding beechwood table, covered in cowhide among other attributes, and allows DJs to travel with all the necessary performance equipment:
the Devialet Phantom, turntables and vinyl records, a mixer, computer and headphones.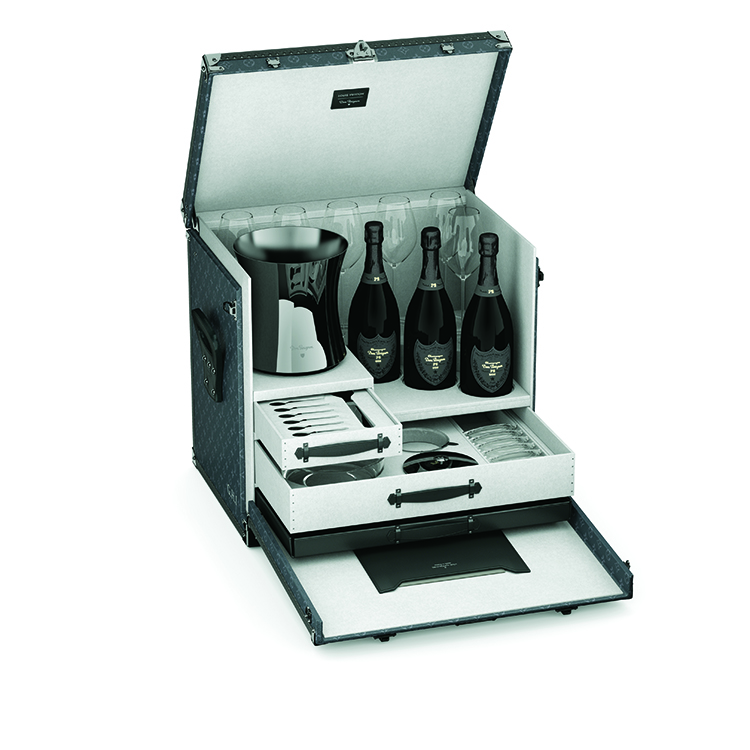 For a change of pace and place, witness the sublime hard-sided Malle Dom Pérignon, an inspiring convening of two visionary and historic French luminaries, which creates an exceptional journey for the senses. To wit, the trunk unveils an exclusive sensory experience around the vertical tasting of exceptional Dom Pérignon P2 champagne from the 1998, 1999 and 2000 vintages. There's also an ice bucket and six crystal glasses, with seven ruthenium spoons and six crystal plates for caviar. The trunk is available on order only and is delivered with six bottles of each vintage. Now seriously, if that's not the ultimate champagne moment...
This feature originally appeared in the June 2018 print issue of #legend