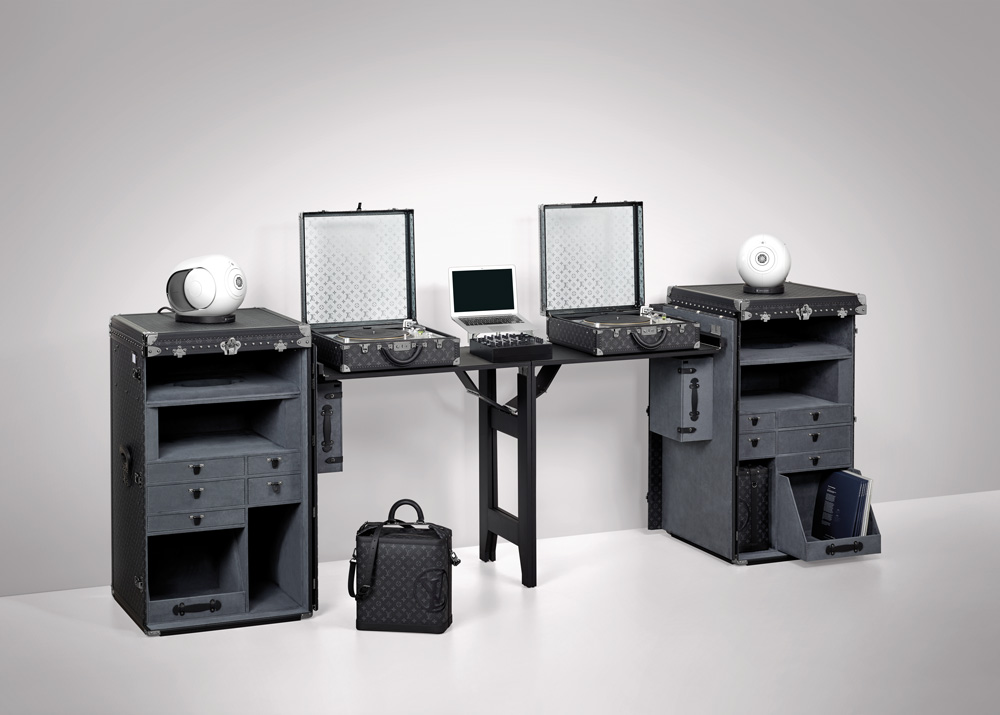 I imagine life is hard for a disc jockey. They travel around the world spinning their sick beats, trying to stay 'fly' (as the 'kids' might say), but sometimes the decks just don't stack up. How embarrassing it must be, to roll up to the club dripping in Supreme, rocking your Yeezys and then BAMN! You're hit with some plain old system, and expected to deliver a peak performance with it.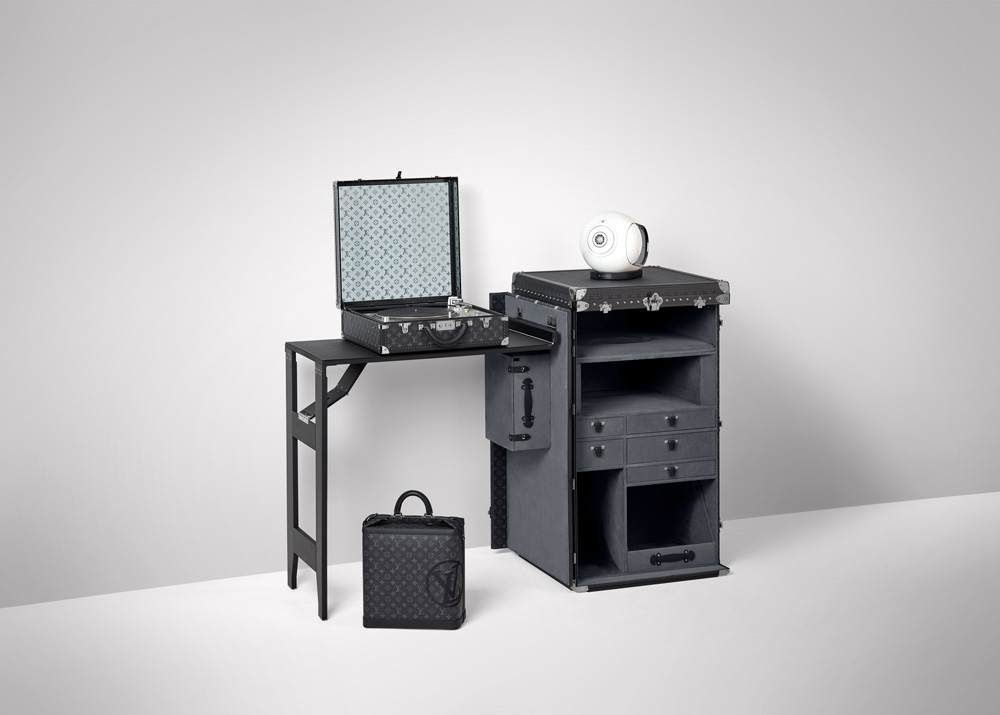 Louis Vuitton and Devialet saw this egregious, some might even say 'whack', injustice, and rectified it with the DJ Trunk. It's a mini-modern marvel that integrates Phantom, the revolutionary audio system invented by Devialet which delivers the purest sound in the world, and that classic Louis Vuitton design.
It's a fresh interpretation of a travelling writing-desk. When it's all folded up, the DJ Trunk is an easy to carry, classic looking trunk adorned in Louis Vuitton's signature Monogram Eclipse canvas. Open it up and there's a folding leather-topped beech-wood table, a custom-made Monogram Eclipse bag that can store up to twenty vinyl records, and space for a turntable. It's everything a jet-setting DJ needs, but also, we kind of want one…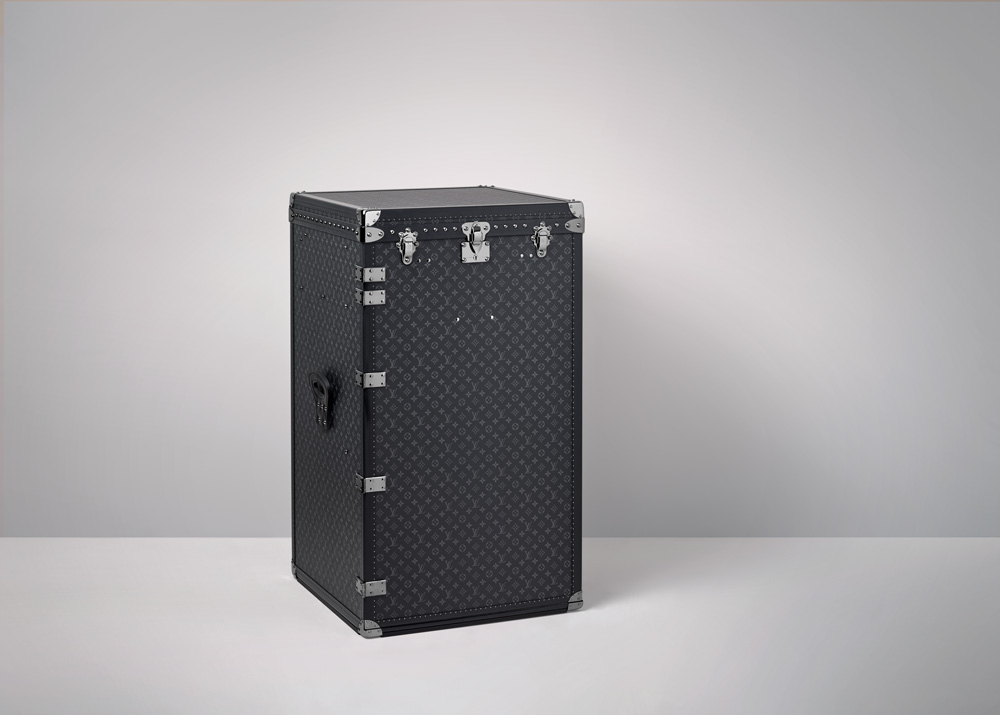 The DJ Trunk will be available as a special order from 23 November, and can be used for DJ sets with two trunks or as a listening unit for music and vinyls with one trunk.
www.louisvuitton.com | www.devialet.com