A look back at some of our favorite autumn/winter shows from New York revealed a major look in common - and what we should all be wearing this fall - long dresses.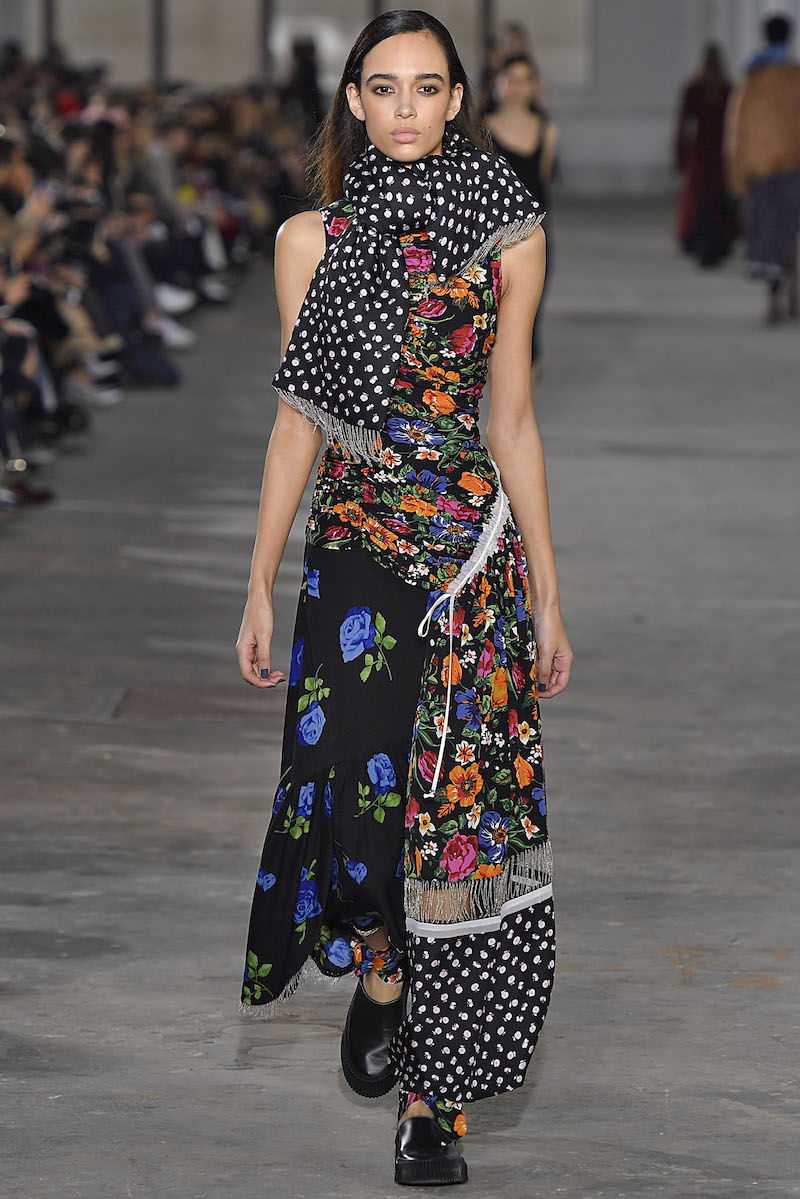 Let's do a quick recap. There were mixed matched deconstructed floral scarf prints at 3.1 Phillip Lim very much inspired by old Japanese designs (think Commes Des Garcon or Junya Watanabe) and beautiful tiny pleats formed and shaped à la Issey Miyaki.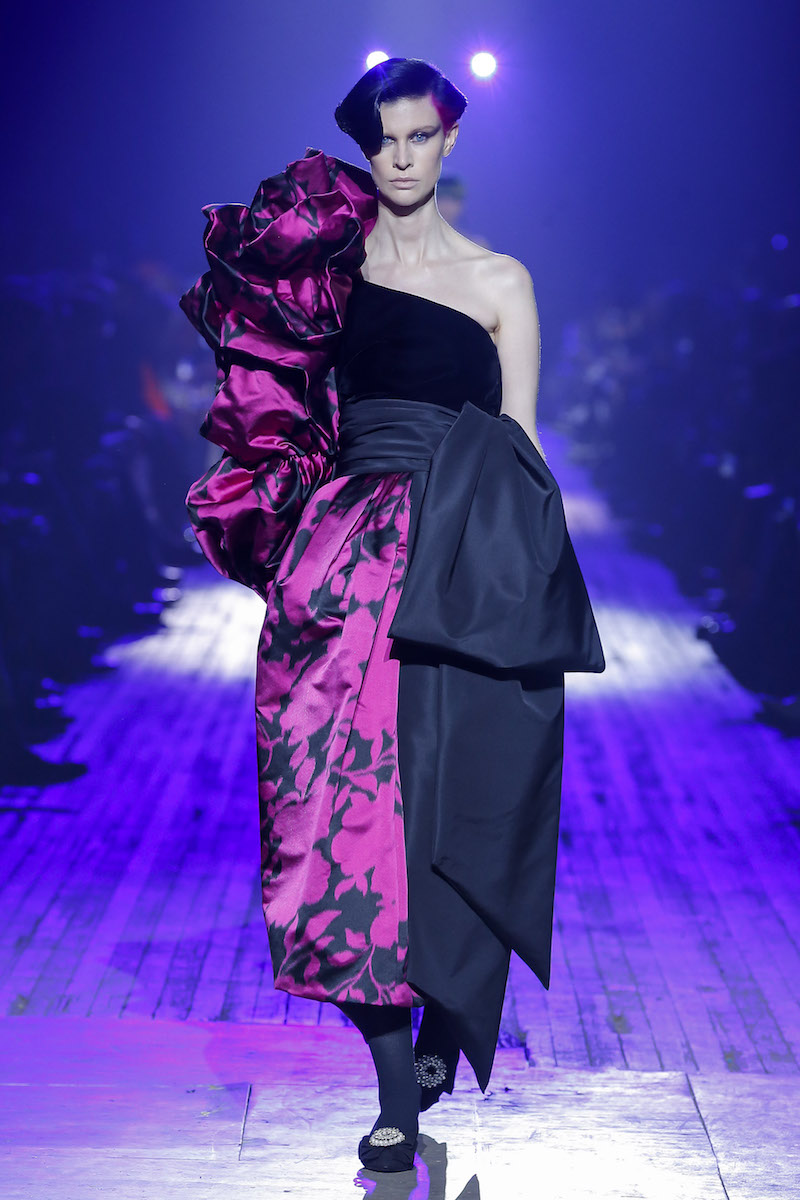 Sculpturally knitted ones in optical graphic and statement shoulders danced down the runway at Esteban Cortezar (there was also a wonderful black version if print is not your thing). We love the 80s inspired gowns from Marc Jacobs with extreme proportions in print and volume which were shown with cotton tight and flats. This is perfect for playing dress up: (no particular occasion needed, just fabulous-ness).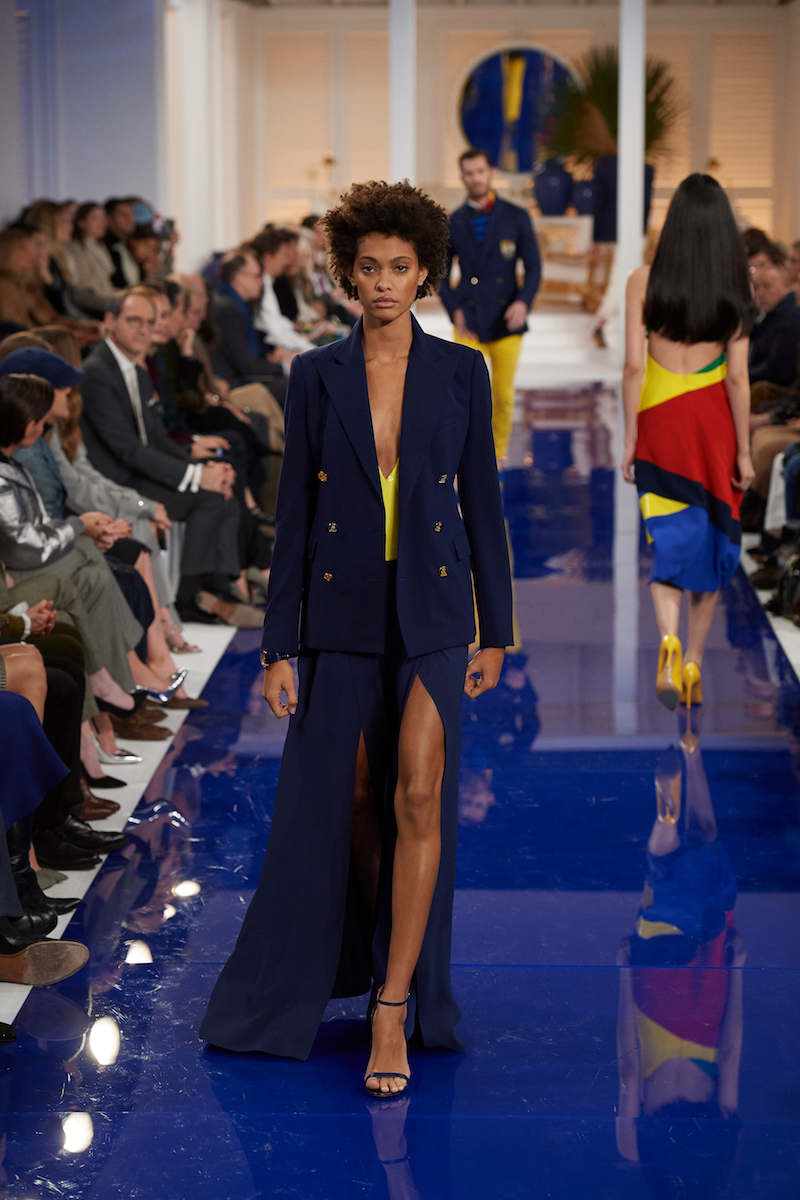 Ralph Lauren sent down quite a few winners all in this season's nautical theme, whether something super tailored or little bit more free and easy. Particularly of note at Ralph Lauren were the stunning red carpet options that really speaks of American sportswear.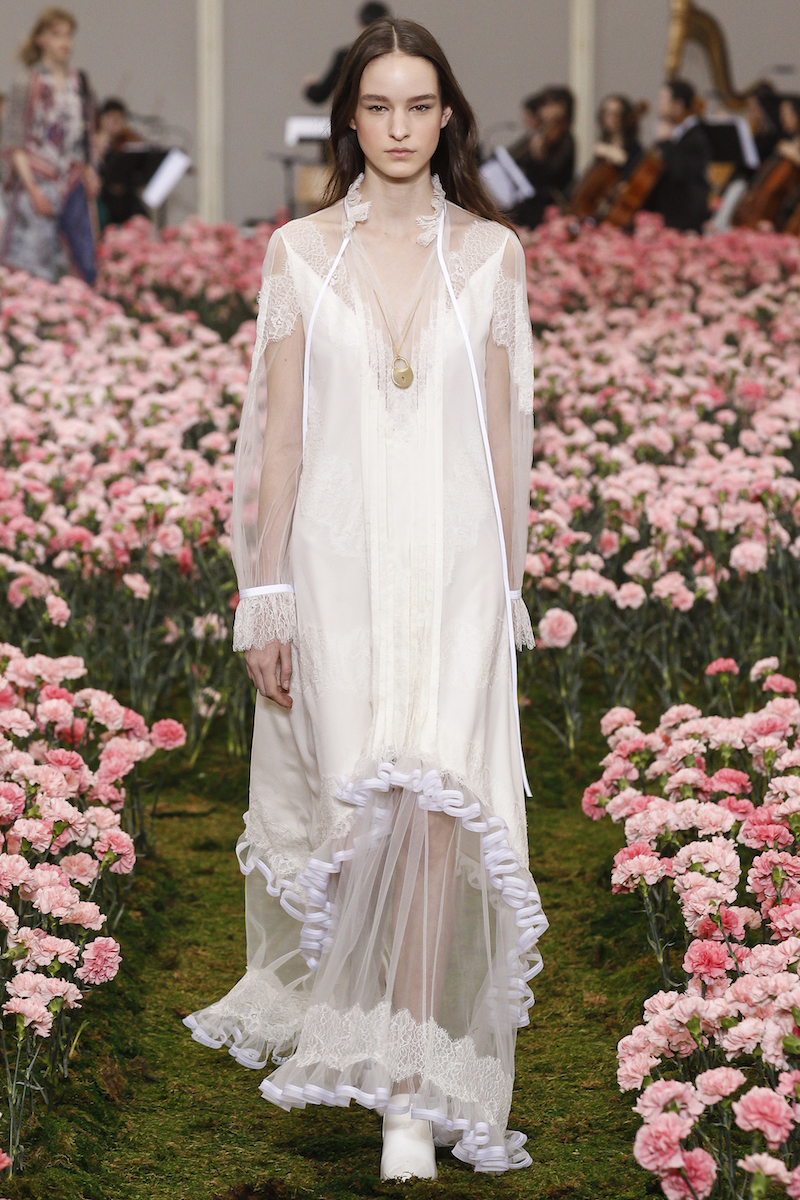 Tory Burch was really about free and easy long dresses. Glamour has never looked this effortless and cool on the upper west side and we loved how the dresses were paired with warm fur coats. As the models walked by the bed of pink carnations, their loose long hair and the tails of the soft dresses flowed like trails behind them. All the editors and models at the show were dying to get their hands on these frocks for their wardrobe as well.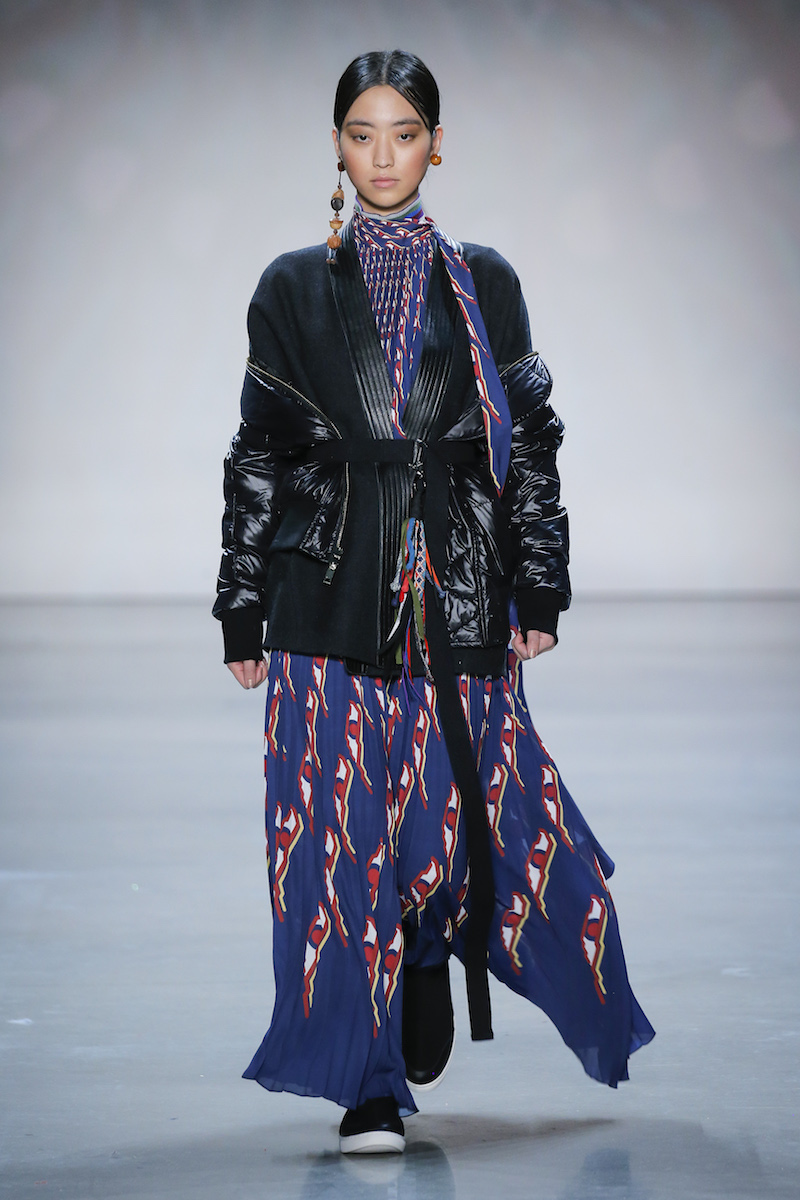 Vivienne Tam also did a wonderful job transporting us to a lovely spiritual place. There were references to Tibet and the Himalayas in the show notes though super apparent in the music and the feeling of the collection. The long dresses in their distinct prints had Asian accents and details that were modern and traditional at the same time. This is not easy to do as sometimes cultural references can be limiting, but not in this case.
There is an elegance to these dresses and the choice to wear them versus a practical pair of pants as they allow for movement but also for grace. They are not necessarily dresses meant to be worn with high heels, but more with booties, boots, or flats. Once summer passes, tailored and chunky faux fur coats will play a helpful supporting role to the look. Dressing for the cooler temperatures has never looked this pretty.