​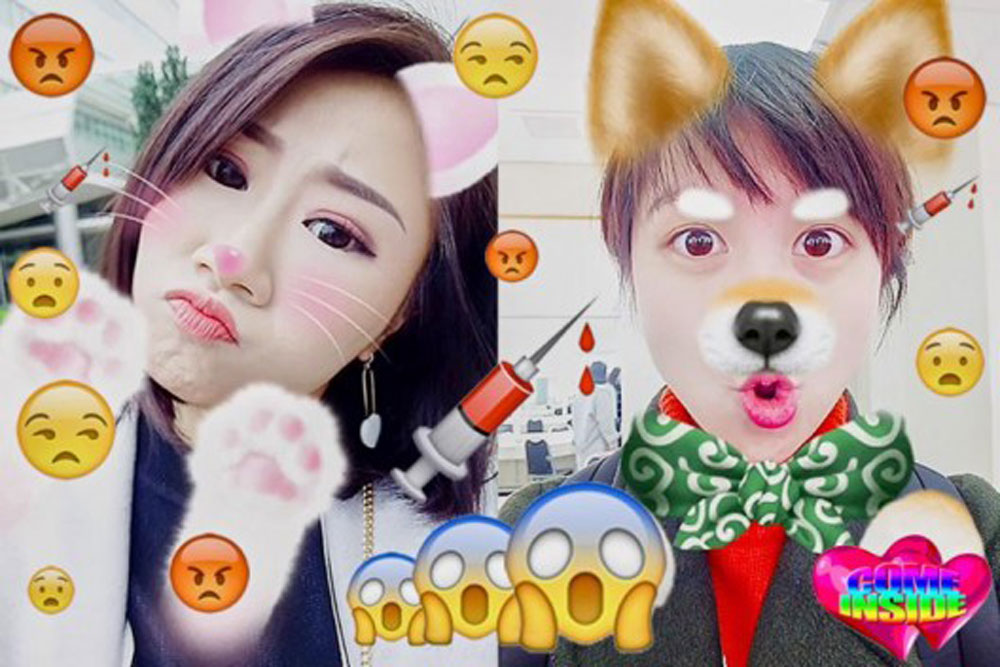 How many times have you seen a saucy take on female stereotypes in global pop culture performed from the tall, small city of Hong Kong – never, right? Well all that is about to change as Gallery Exit hosts Baby Shower, an exhibition of new works by the art collective Come Inside, comprising local artists Mak Ying Tung and Wong Ka Ying.  
The two artists have performed as a pseudo girl group at various venues in Hong Kong, Shenzhen and even India, adopting a hyper girlish dressing style and the choreographed cuteisms of idol groups and some of Asia's Internet KOL's (key opinion leaders).
For Baby Shower, they've produced collage-style works that deal with the preference for cute and fragile women, attributes also associated with babies. This preference results in a blurred distinction between young women and infants and is powerfully reinforced through the mechanisms of global merchandising and e-commerce. 
As the group points out, a newborn baby appears to be the most powerless member of a household – when in fact, it is the baby's weakness that allows him or her to take centre stage and direct the attention of other family members. 
Most of the group's works are based on products they buy via Chinese retail site Taobao, from which Mak and Wong create mixed media works. Other pieces consist of dresses the pair have worn for their performances as Come Inside, sewn together to form a patchwork of pink and baby blue fabrics. The dresses have not been washed – a subtle riposte to the fetishising of used girl lingerie in Japan and other countries.  
Baby Shower is on from 17 February to 15 March, 2017 at Gallery Exit. 
Gallery Exit, 3/F, Blue Box Factory Building, 25 Hing Wo Street, Aberdeen