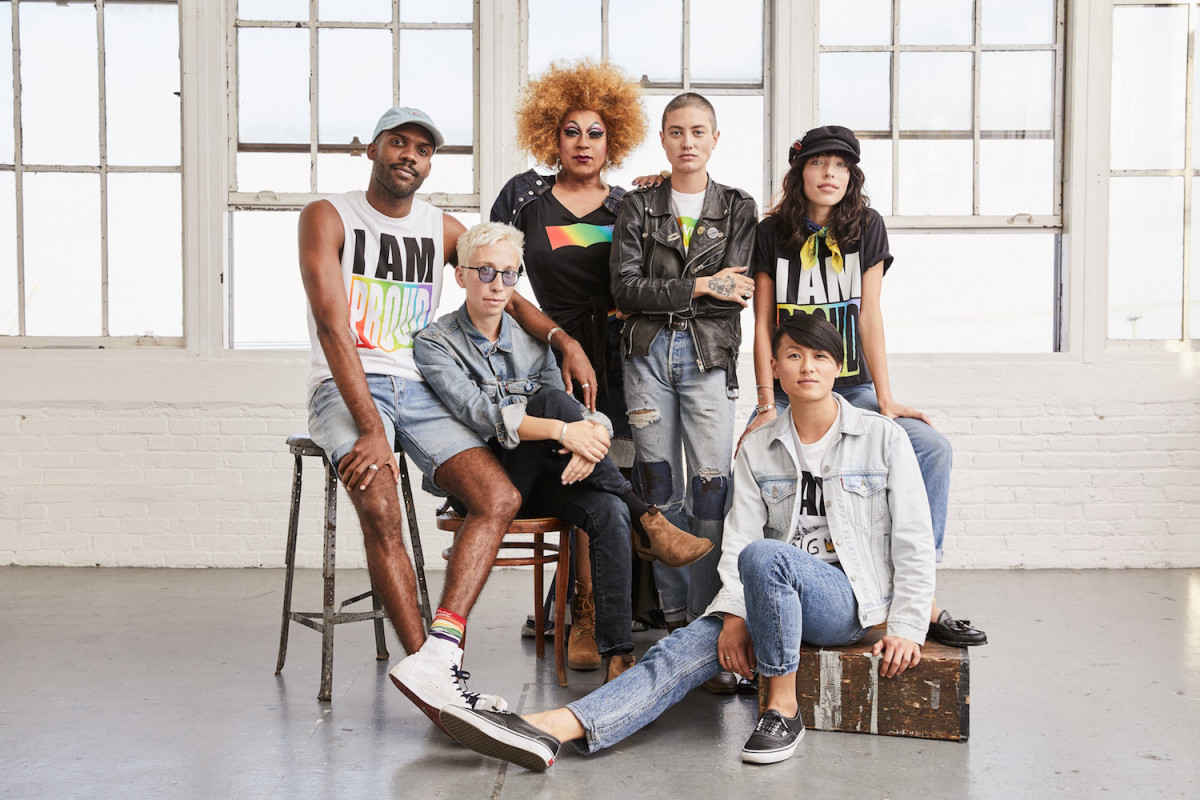 This month is LGBT Pride Month, in commemoration of the Stonewall Riots (in which a series of volatile riots and demonstrations took place in the face of discrimination and police raids targeting the gay and LGBT community) of June 1969. From Christopher Bailey, who dedicated his last collection for Burberry to the LGBTQ+ community, to the growing influence of the gender-neutral movement, the world is continually moving towards building a more accepting and inclusive future.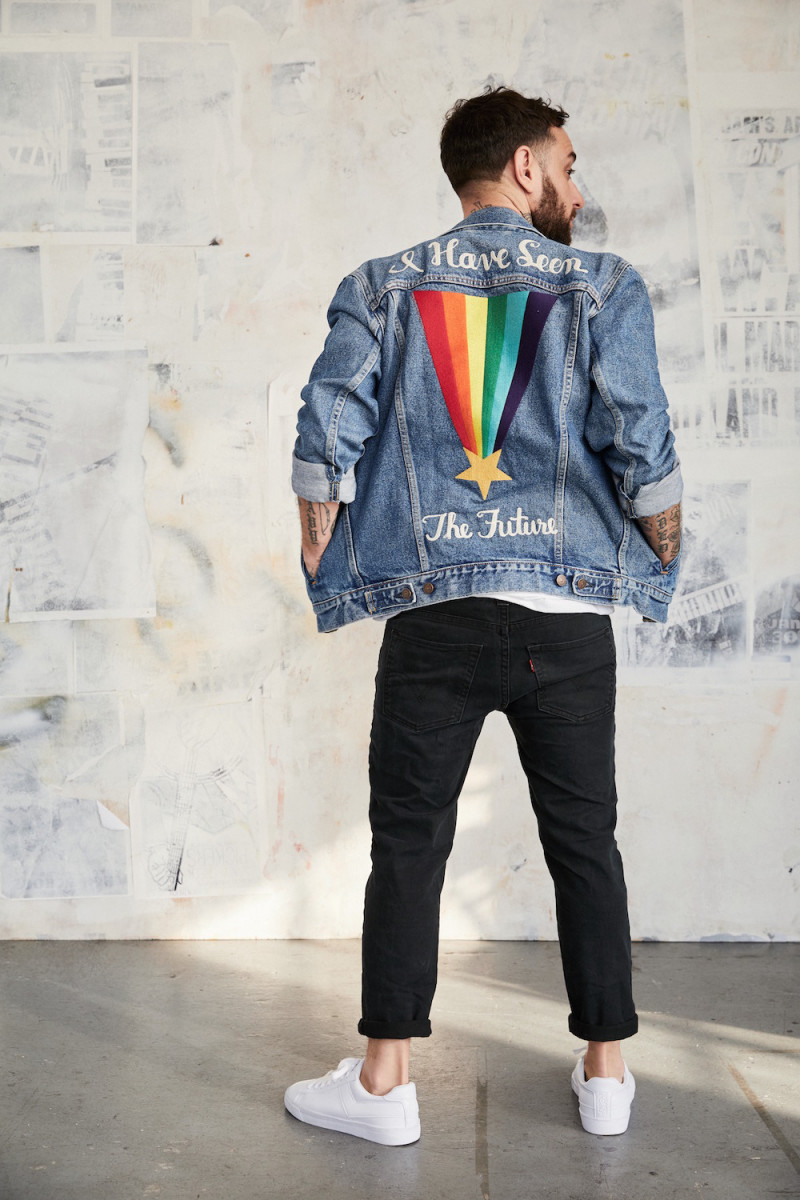 Levi's is marking its fifth anniversary of Levi's Pride and its longstanding history of supporting the LGBTQ community with an exclusive 2018 Pride collection. The collection features a range of bold and vibrant pieces, showcasing rainbow-inspired designs that celebrate equality and individuality all over the world. The heart of the collection is its slogan: "I AM ______". Emblazoned onto graphic tees, shorts and a biker denim jacket, Levi's looks to embrace all identities with these inclusive pieces. We're particularly obsessed with a pair of cut-off shorts featuring a rainbow button-fly, shank and tab.
The 2018 campaign features a cast of pioneers and activities from the LGBTQ+ community, including co-host of 'POWERVERS' podcast Arbie Mosley, drag queen Juanita More!, activist and public speaker IO Tillett Wright, chef Melissa King, artist and entrepreneur Rocco Kayiatos and actress Nicole Stark and genderqueer model Terra Jauno.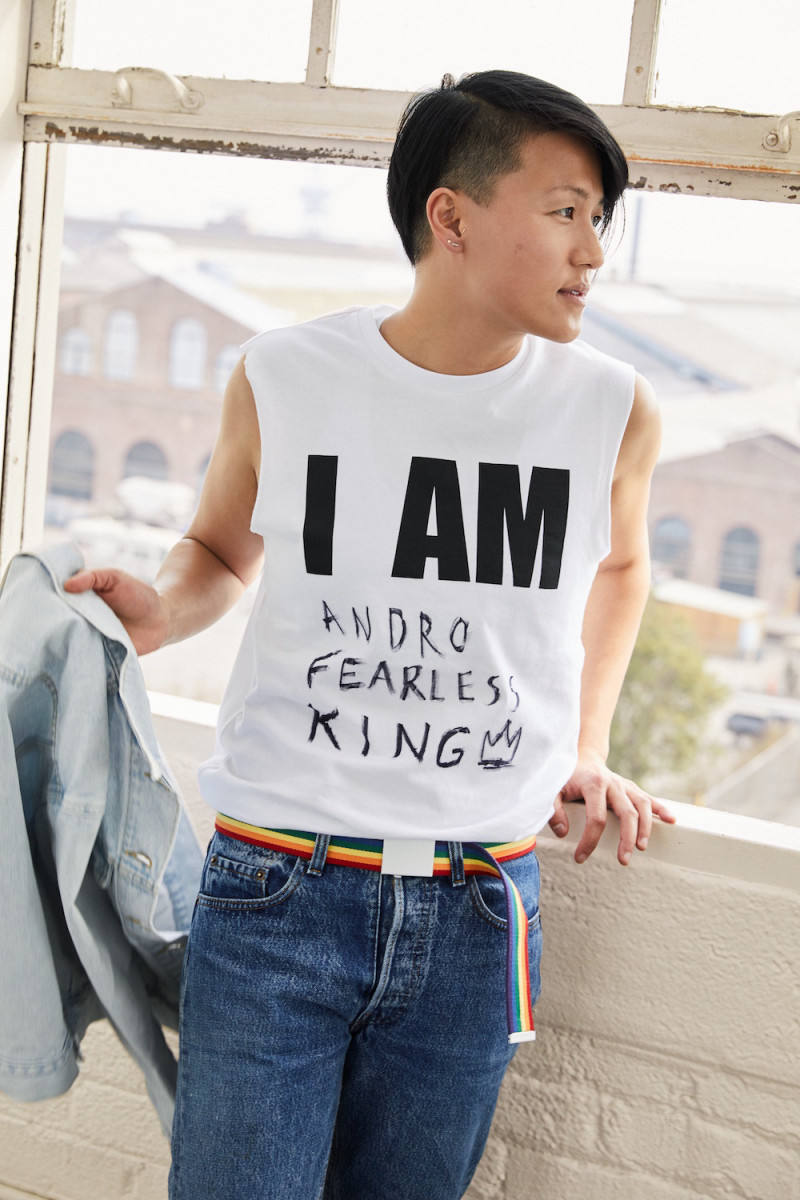 100 per cent of the net proceeds from the range will be donated to organisations who help LGBTQ+ communities around the world - the Harvey Milk Foundation and Stonewall Community Foundation.
Shop the collection now at levi.com and select retailers.