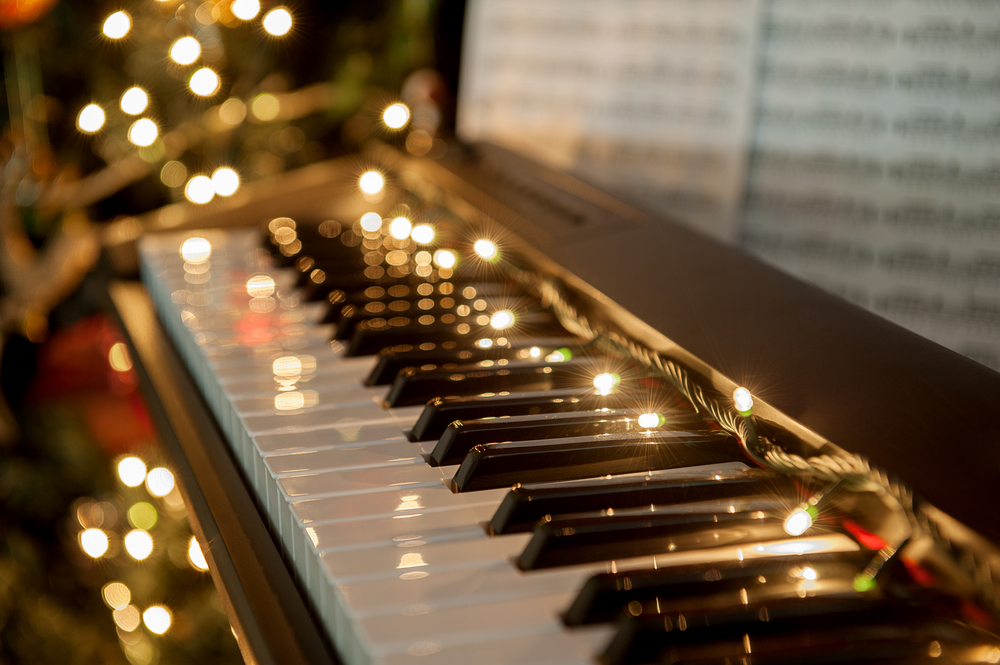 More than the actual feast with the family and opening presents, there is something that makes Christmas magical: the entire period that leads up to it. And, whether you like it or not, it's dominated by holiday songs – the respected classics, the cheesy ballads and the pop extravaganza.
Here at #legend, we embrace the quintessential power of Christmas music to create a magical festive atmosphere. From Frank Sinatra, to Justin Bieber via punk-rock, we've selected our personal favourites.
1. Little Drummer Boy/Peace On Earth – Bing Crosby and David Bowie


"Classic meets contemporary. Superabundant with Christmas spirit." Stephen Short, Managing Editor
2. You Make It Feel like Christmas" - Gwen Stefani and Blake Shelton
"An infectious, simple, feel good Christmas diddy with a country-pop twang". Kieran Ho, Fashion editor
3. Oi! To The World – The Vandals
"Following Stephen's lead here: classic punk-rock with superabundant Christmas spirit." Kevin Ung, Digital Marketing Manager
4. Last Christmas – Wham!
"Probably the first song that I ever learn by heart, I grew up dancing to it with my mum non-stop during Christmas time. Plus, GEORGE MICHAEL! And the video!!!" Marta Colombo, Reporter
5. Winter Song – Sara Bareilles and Ingrid Michaelson
"One of the better holiday/Christmas songs to come out in recent years—it's simple but the harmonies are crazy good and enchanting." Yi Li Dawson, Digital Editor
6. Mistletoe – Justin Bieber
"Justin Bieber at his peak… and super catchy." Helena Yeung, Features Editor
7. All I Want For Christmas Is You – Mariah Carey
"Obviously!!! Bloody love Christmas" Sarah Engstrand, Deputy Digital Editor
8. White Christmas – Frank Sinatra
"20 years ago, I found a Frank Sinatra Christmas album at the local drug store in New York. I have been playing it in my house – every Christmas – ever since. My kids know it's the holidays when I bring it out after Thanksgiving." Kim Bui Kollar, Fashion Director
9. Dance of the Sugar Plum Fairy – Tchaikovsky
"it's not Christmas without playing any number from the Nutcracker at least once." Stephanie Ip, Deputy Editor