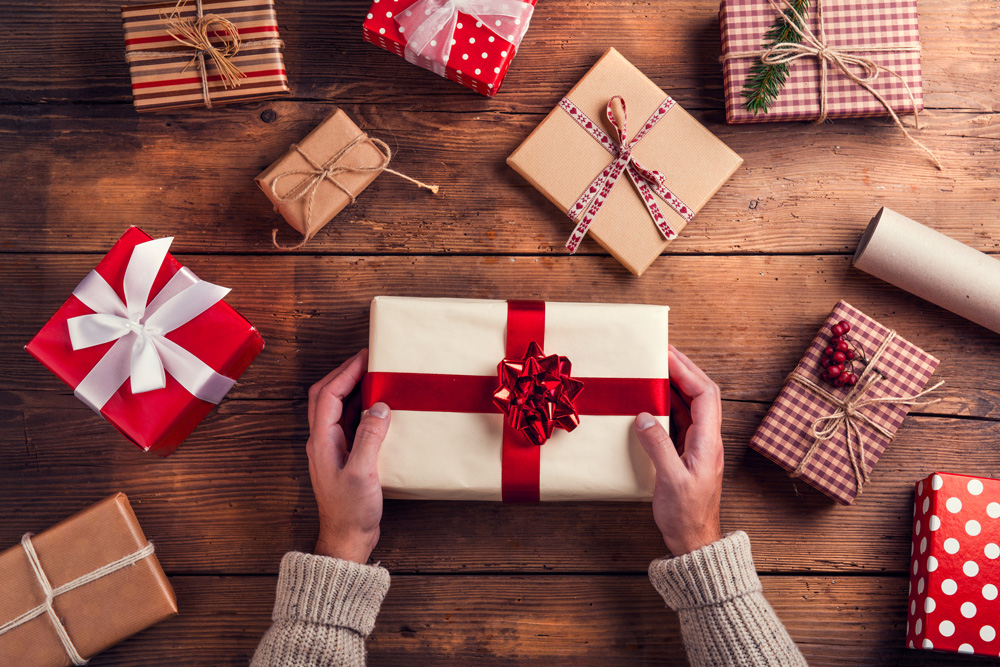 Hong Kong is officially known as a financial capital and buzzy cosmopolitan hub. But it's unofficially known as the universal mecca for the time-oblivious. If you've lived here long enough, you know a week is about the most notice you'll get for anything short of a wedding, and that makes basic niceties a nightmare.
But just because you're short on time doesn't mean you can be short on manners. You were raised right. You never forget your 'please's and 'thank you's, so why would you forget a hostess gift? And no, a bottle of 7/11 wine does not count.
Thankfully, hostess gifts are actually one of the easiest ones to buy. Unlike birthdays or Christmas, when you're expected to come up with some incredibly personalised, oh-my-god-how-did-you-know present, a hostess gift can be more general. As a quick rule of thumb: if they can use it for future events, or it spruces up the home a bit, you're on the right track.
We've come up with a list of our favourite last-minute hostess gifts that you can actually buy in Hong Kong (and as a bonus, most are small, local businesses!) so when you're on your way to those last minute drinks or that just-thrown-together diner party, you can rise above the low-hanging fruit (re: 7/11 wine) and opt for something a little more special.
Flowers

If you're an etiquette devotee, you'll know that flowers as a hostess gift get a bad reputation. It is considered poor form to show up to a dinner party with a bouquet that your host will need to find a vase for and arrange and then display somewhere you'll be able to see it. The easiest way to get around this faux pas? Bring the flowers in a vase!For stunning, luxurious bouquets, always go for Ellerman Flower Boutique- they have multiple locations throughout the city and you can order online. For something a bit more playful, it has to be BloomBox. They hand-pick their flowers fresh from the market and arrange them in brightly painted dim-sum baskets that you can keep long after the petals have fallen. They even have succulent baskets that will last for ages and require next to no care- double win. For an extra-chic touch, arrange for them to be delivered the next day as a thank you, the hosts will be totally surprised.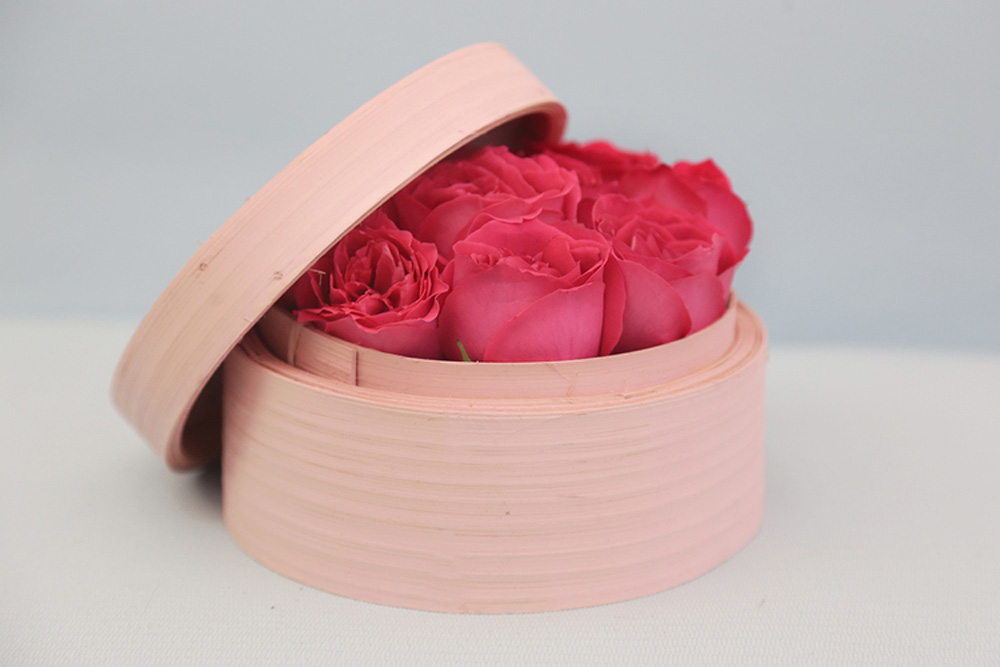 Ellerman Flower Boutique, Landmark Atrium, Shop 109, 15 Queens Road Central, Central 2618 0910
www.ellermanndesign.com
Bloombox, www.bloomboxhk.com
Arrangements exclusively available online
Chocolates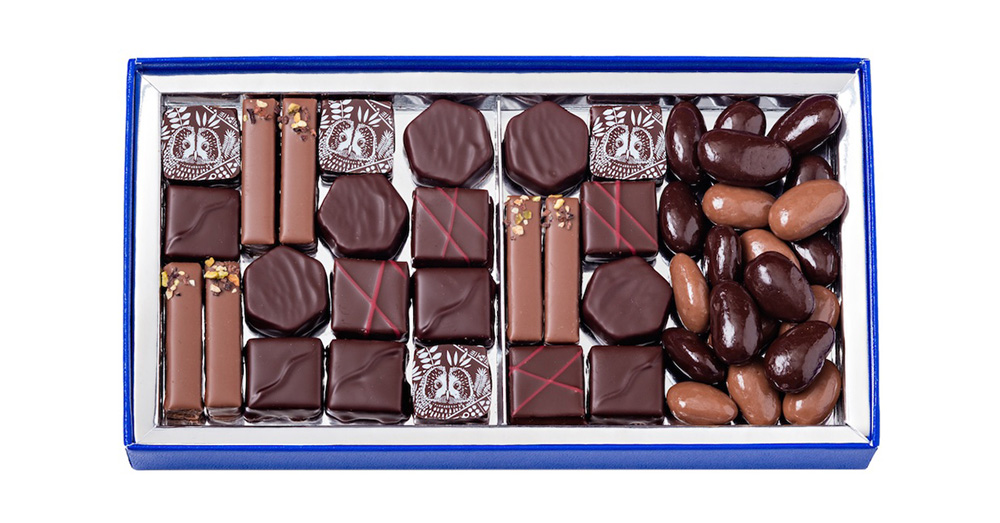 In general, gifting chocolates is a cliché. But honestly, chocolate is delicious and the majority of people love it, so if you're really short on time it's a very safe bet. Unlike desserts, a box of chocolate does not come with the implication that your host should serve it that evening. Their carefully planned menu doesn't get upset, and they have a delicious treat to enjoy at a later date. We love the new Reach for the Stars collection by La Maison du Chocolate. The Starlit Night gift box has five new creations for the holidays: Brazilian dark chocolate ganache, kumquat-kalamansi, orange blossom and mara des bois, chocolate almond paste and creamy praline mendiant. Basically, it's a chocolate box you don't have to be afraid of.
The Reach for the Stars collection is available online or at their various retailers throughout the city.
La Maison du Chocolat, Pacific Place, Shop 246, 88 Queensway, Admiralty 2522 2010
www.lamaisonduchocolat.hk
Dessert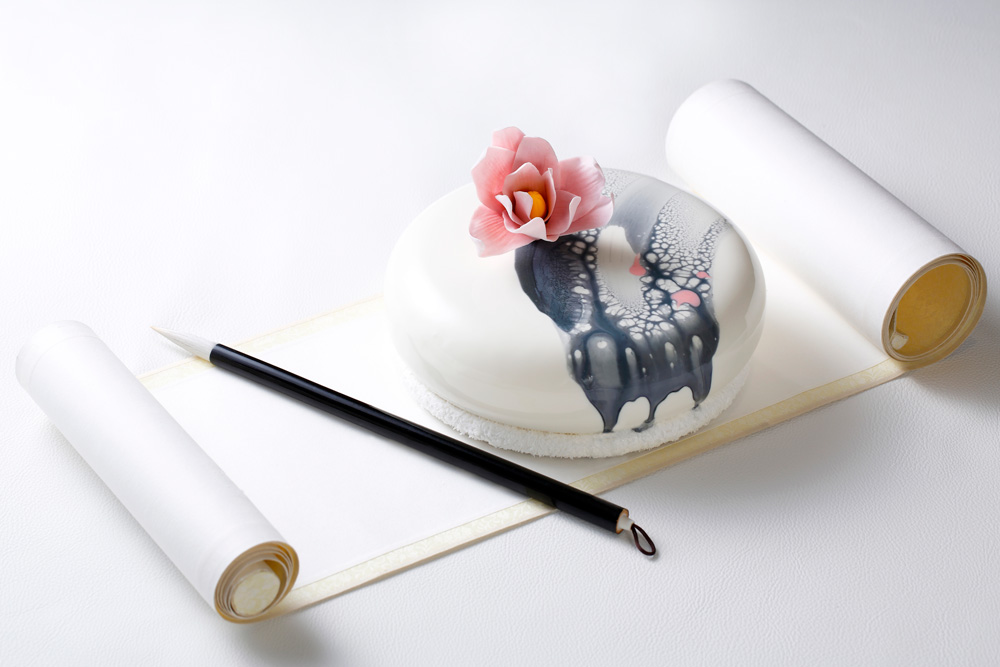 I am fully aware of what I just said above, but there are exceptions to every rule. Normally bringing any sort of unsolicited food to a party is a criminal offense. You throw the menu off-kilter, leave your hosts scrambling for utensils, and most importantly, risk implying that you didn't think their food would be good (or plentiful) enough. But, if— and only if!— they have specifically asked you to bring a dessert, Poem Patisserie's changing selection of cakes are mini-works of art, and will add a touch of glamour to any event. Feel free to throw in a beautiful cake stand or other decorative serving dish if you want to go just that little bit further. Bite size cakes are available as well.
Poem Patisserie, G/F, 210 Hollywood Road, Sheung Wan 2555 2550
www.poempatisserie.com
Tea Towels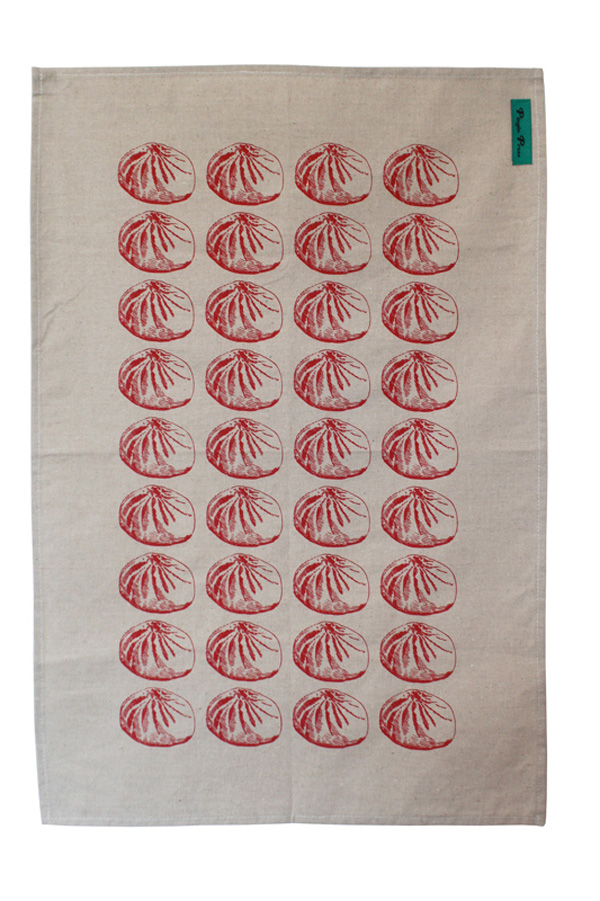 Turns out, adults get pretty excited about tea towels, especially when they're as cute as the ones from Pinyin Press. Their hand-drawn, Asian-inspired designs are whimsical enough to stand out, but minimalist enough to still work with almost any decor. Grab a few in cute prints like Lucky Cat, Jiaozi and Baozi, and you'll be guaranteed a return invite.
You can order Pinyin Press products directly through their website, www.pinyinpress.com if time allows, or through one of their retail partners in Hong Kong, see a full list on their website here.
Candles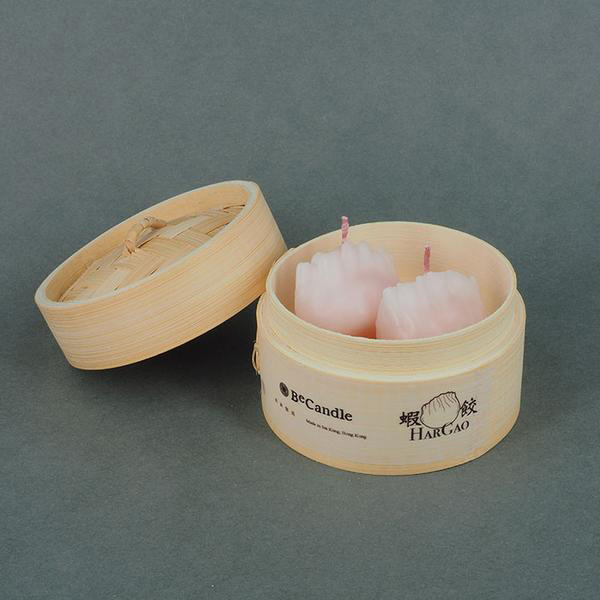 Nothing says 'fully functioning adult' and 'hygge' quite like a candle. More traditional hosts will love the instantly recognisable scents from Diptyque and Le Labo, available online or through retail stores throughout the city. If you want something a bit more alternative, however, check out BeCandle, a home-grown company that hand-makes candles in the most incredible shapes like dim sum and even leather-bound books.
Order directly through their website, visit their Sai Kung shop or check out Glue Associates in PMQ.
BeCandle, 8 Wang Street, Sai Kung, NT 3586 0320
www.becandle.com.hk
Christmas Ornaments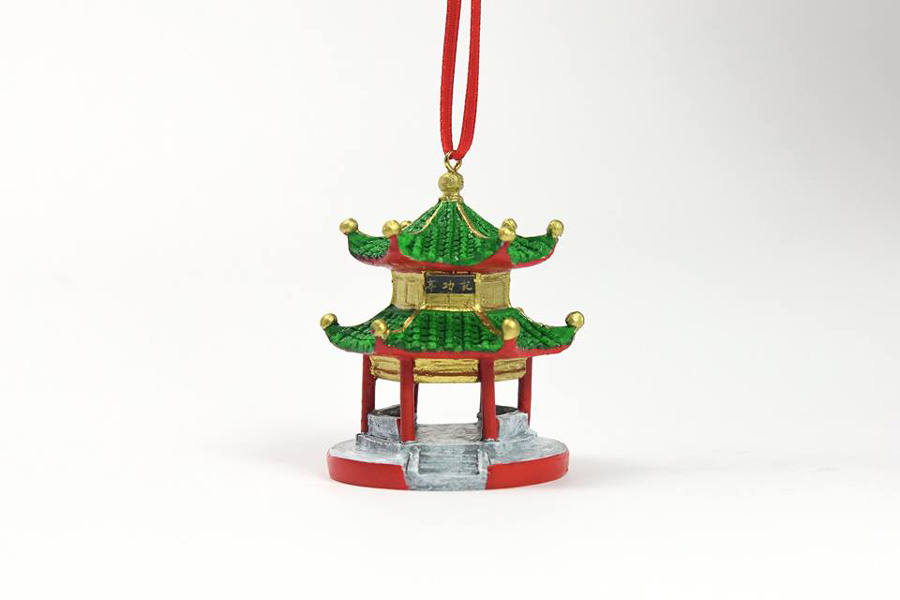 So this one comes with a few caveats: make sure it's Christmas time, and that your hosts celebrate the holiday. We love The Lion Rock Press' Hong Kong-inspired set. They have hanging red lanterns, trams, fortune fish, dim sum baskets, trams and more. Available as single ornaments or in boxes of four, these are the great gifts that your friends will treasure for years to come, especially if they leave Hong Kong. You can order directly through their website (if time allows) or head to your nearest Book-a-Zine to get your hands on these ornaments.
Order directly through www.thelionrockpress.com or visit your nearest Book-a-Zine.
Feather & Bone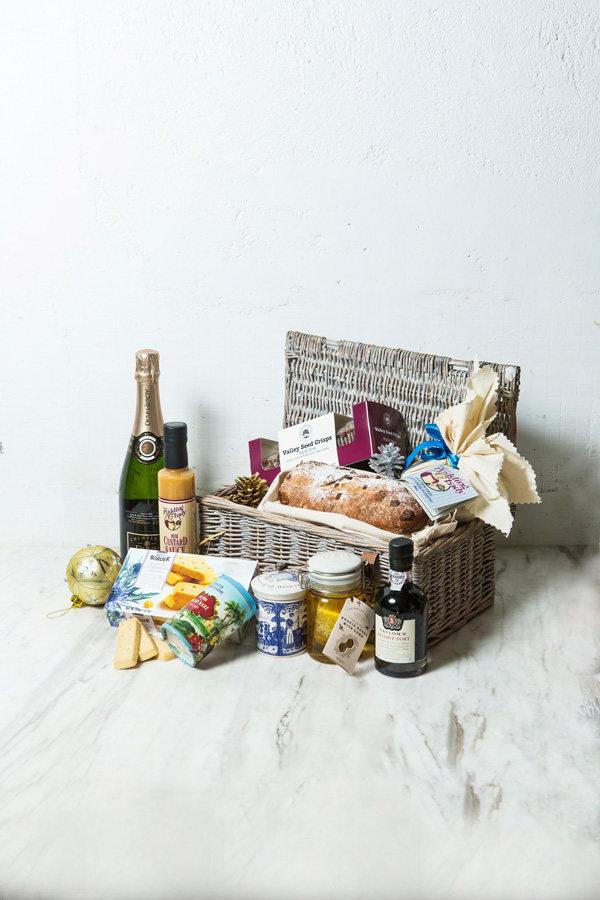 Besides desserts and wine, there are still a few delicious treats, and beautiful accoutrement, you can surprise your hosts with— and Feather and Bone has them all. If you want to go big, opt for one of their pre-made hampers, there's one for whisky lovers, Champagne aficionados and a general 'Best of Christmas Hamper' that has it all - shortbread, luxury hot chocolate, Duval-Leroy Brut Champagne, Taylor's port, brandy sauce and more. They can keep treat themselves to a night in, or even better - invite you back again to enjoy! If the full hampers are a bit over-budget, you can always make your own selection. We'd go for a mini bottle of Taylor's Reserve Port and a pot of Cropwell Biship Stilton. You look fancy, they look happy- it's a win win.
You can find Feather and Bone at various locations throughout Hong Kong, including Happy Valley, Clearwater Bay and Central. See their website for a complete list of locations.
Feather & Bone, 18 Gage Street, Central 2325 8570
www.featherandbone.com.hk