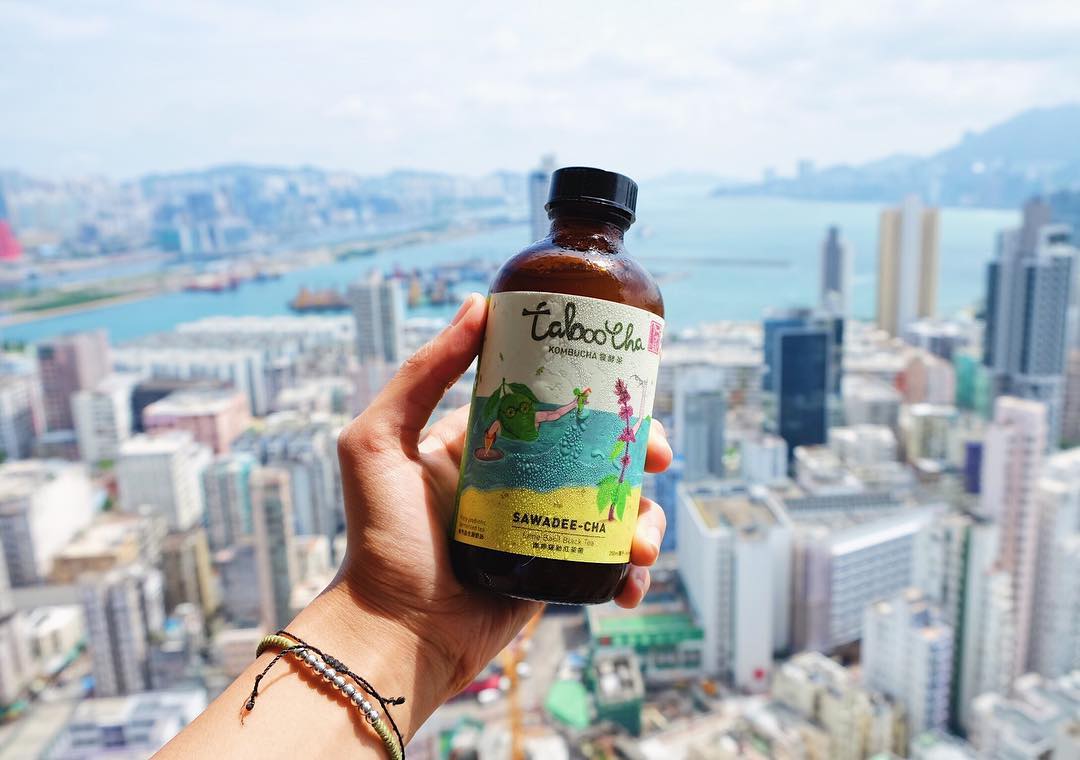 Kombucha might seem like just another health fad – much like avocado toast (which, while full of healthy fats, won't do you any good if it's what you choose to order every time you go out for breakfast or brunch) and acai bowls. Like anything, their rise in popularity is largely due to smart marketing and better branding and packaging but this carbonated fermented tea drink does have some real health benefits. They're pretty immediate too.
If you're feeling bloated or congested from an over-indulgent weekend or a heavy lunch, a glass of kombucha can go a long way to 'moving things along', if you will. It aids with digestion, supports a healthy gut and boosts your immune system.
So what is it? Kombucha is usually made with black or green tea, some form of sugar, juice or herbs for flavouring and a colony of healthy probiotic bacteria and yeast packed with antioxidants. The taste it slightly sour – due to the fermentation process which produces vinegar and other digestion-friendly acids – but, with the right blend, not overly so and it's actually quite refreshing.
The secret is to keep an eye on the sugar content as many commercial brands have been a little heavy-handed in order to appeal to more tastes (read: those who love drinking soft drinks and are looking for a 'healthier' alternative).
If you feel bloated very often and suffer from stomach aches after eating, kombucha (alongside regular exercise and a better diet) can help to alleviate these problems. Plus, it'll also leave you feeling lighter and more energised. From local brews to tasty organic imports, Hong Kong finally has a varied selection of kombuchas available to enjoy by the bottle and on tap. Here's where to find it:
Kombucha brands in Hong Kong
Taboocha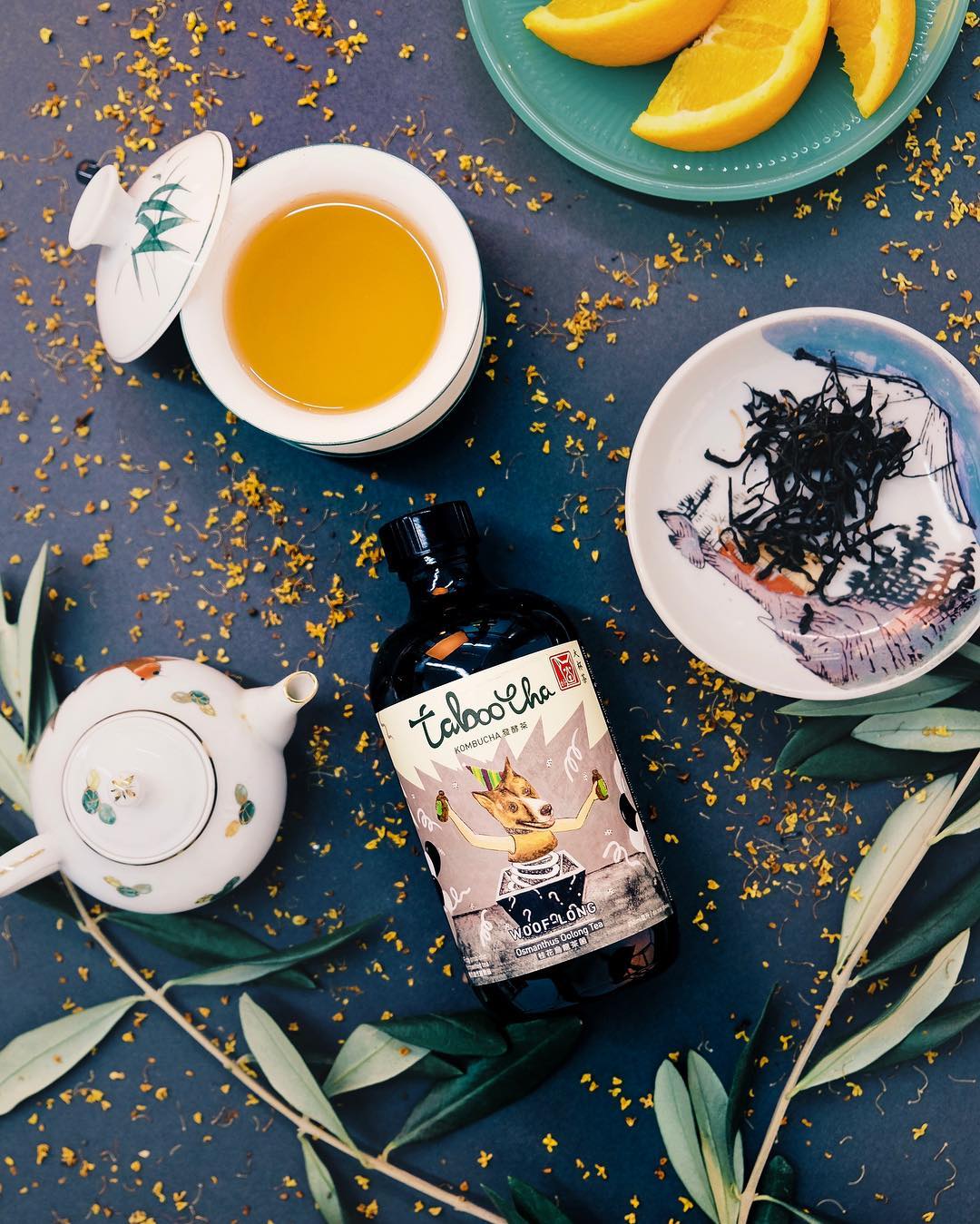 We actually don't even have to rely on imports – Hong Kong has its very own local kombucha brand, Taboocha. Using locally-sourced ingredients, herbs and cold-pressed juices, Taboocha creates their brew using organic raw cane sugar and fair trade Chinese green and black teas. Our favourite is the original 'Bloom' Taboocha made with Jasmine Green Tea, perfect for beginners or for those who are looking for something light. Other signatures include their 'Geung' Goji Berry & Ginger Green Tea, 'Sawadee-Cha' Lime Basil Black Tea and 'Woof-Long' Osmanthus Oolong.
Don't forget to return your used bottles so they can be re-used. For every bottle you return, Taboocha donates HK$1 to a dog charity.
Available online, at JustGreen and a variety of other cafes, fitness studios and venues around Hong Kong.
Blissful Bom-Booch Kombucha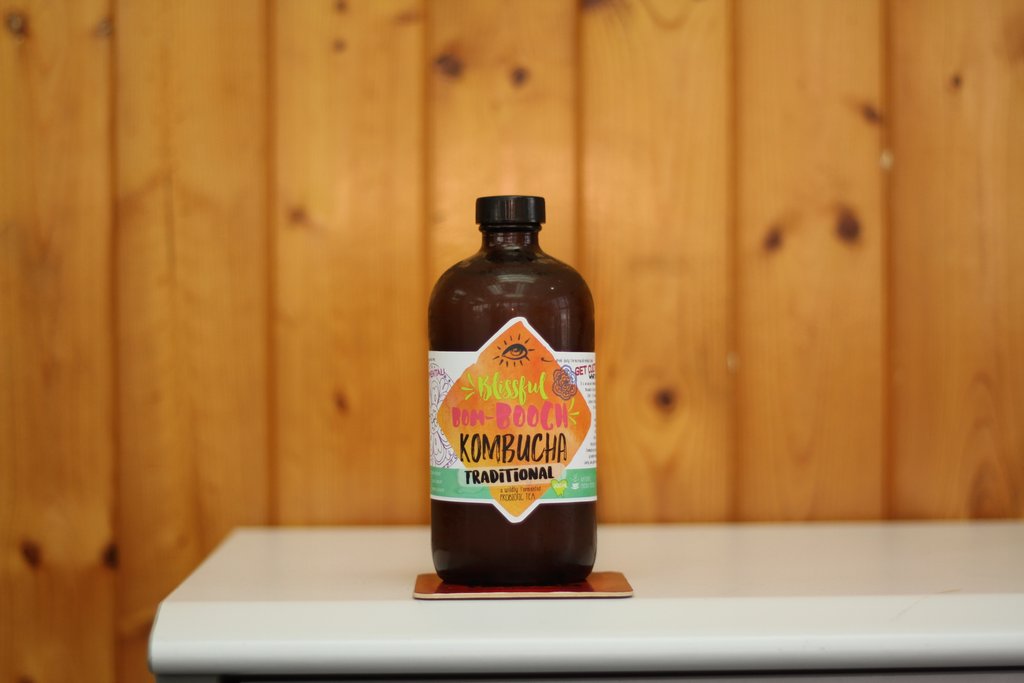 Macau-based The Blissful Carrot also brew their own Blissful Bom-Booch Kombucha using sustainably-sourced organic teas, spices, fresh juice and vibrant live cultures. What's more? You don't even need to travel across the water to try it. Their traditional and Pineapple, Lemongrass & Ginger flavour is exclusively available at MANA! – both in-store and on Deliveroo. You can even get it for home delivery from Tai-Pan Beer Co.
Kombucha Wonder Drink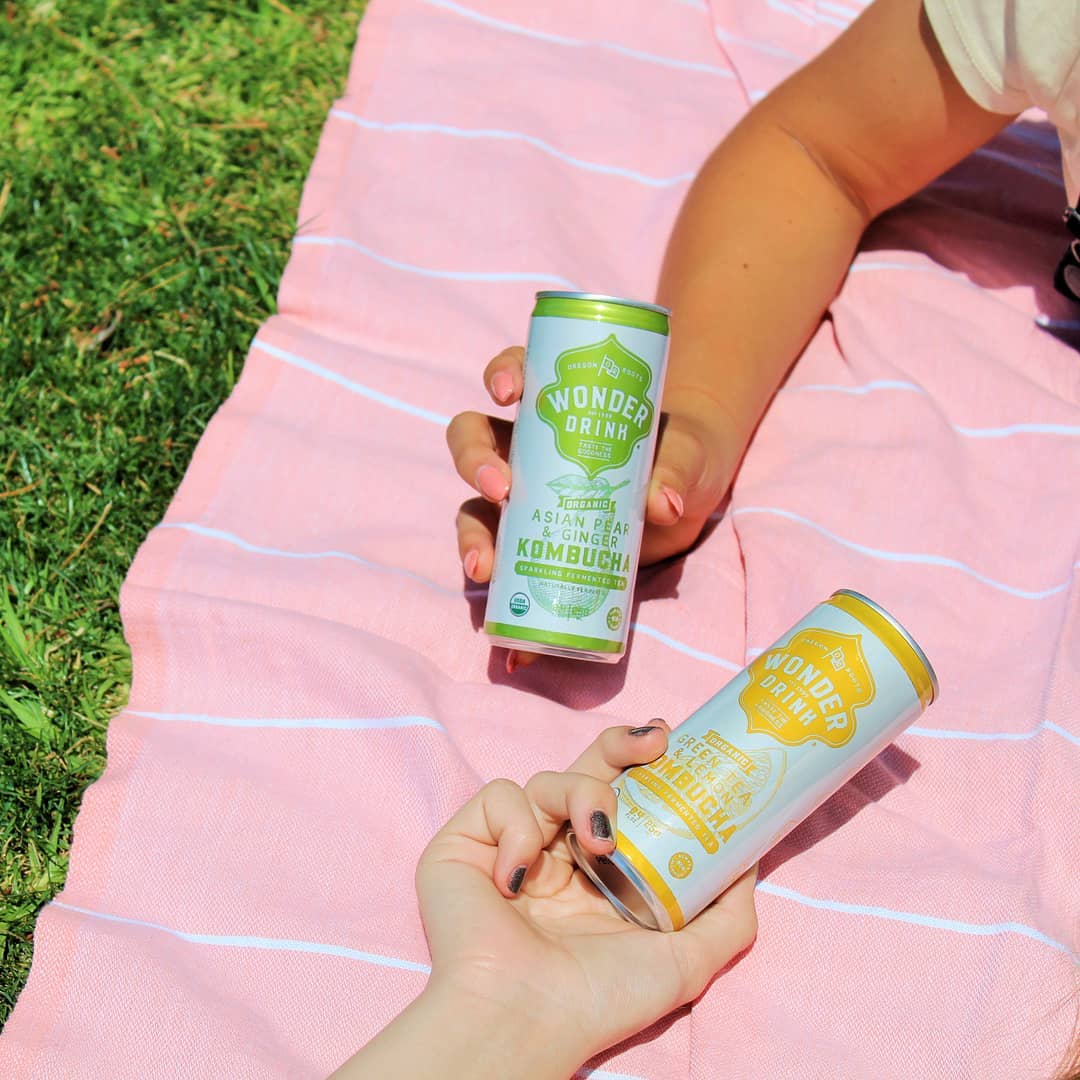 Wonder Drink have been making Kombucha for over 20 years and it's a tasty equivalent to taking a 1.5 oz shot of apple cider vinegar to get your digestive system moving in the morning. It comes in a variety of different flavours including Asian Pear & Ginger, Niagara Grape, Green Tea & Lemon and Traditional.
The damage: Ranging between 8-10g sugar per 250ml can (one serving)
Available at CitySuper and JustGreen
Health-Ade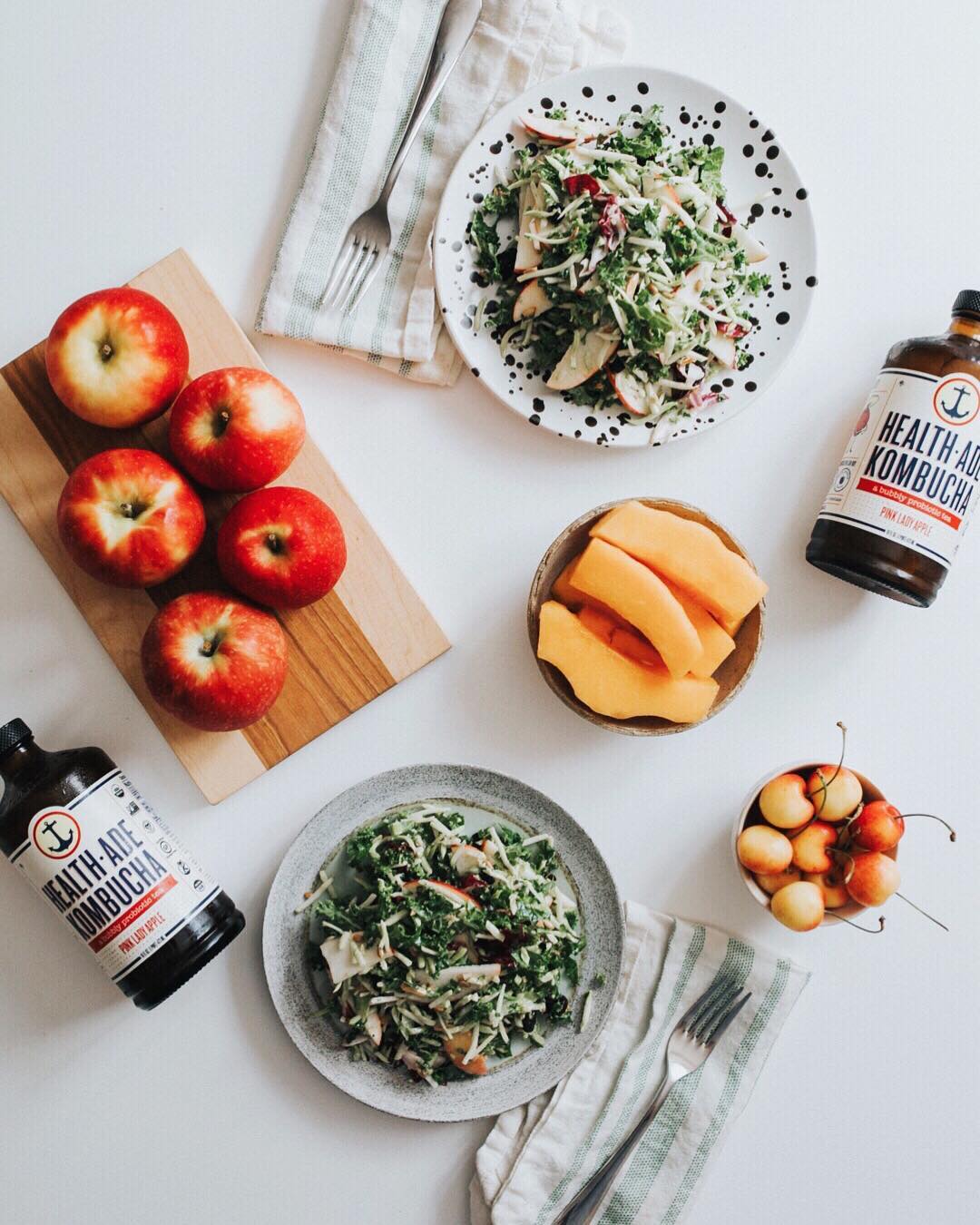 Health-Ade's small-batch kombuchas – they brew only one 2.5 gallons at a time in an all glass-vessels – guarantee that you get only the highest quality and is handmade using cold-pressed juice from organic produce. We also like them for their unique flavours such as Pink Lady Apple and Cayenne Cleanse.
The damage: Ranging between 14-10g sugar per 237 ml glass (two servings)
Available at JustGreen
Brew Dr. Kombucha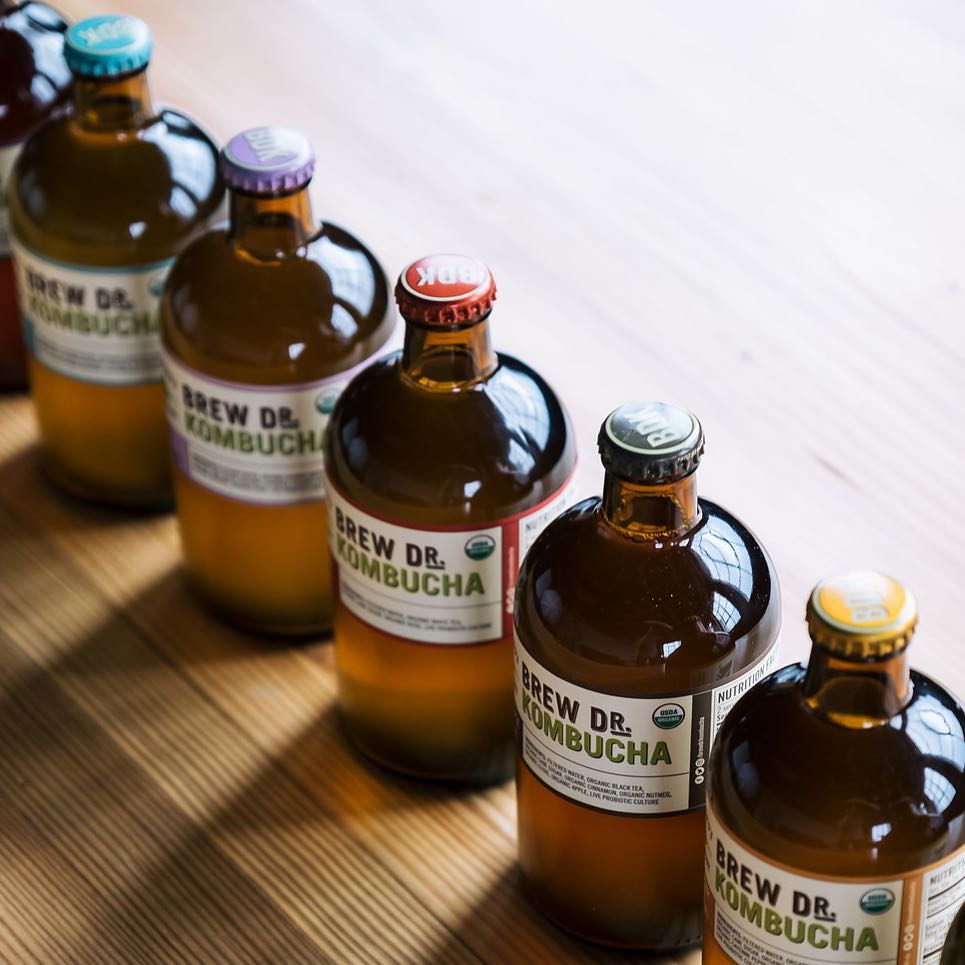 One of our own favourites in the #legend office is Brew Dr. Kombucha – particularly their Ginger Tumeric flavour. Great for days when you need a pick-me-up and you're feeling slightly under the weather. If you're feeling a little sleepy, the "Clear Mind" blend of rosemary, mint and green tea will give you a little boost. 100% organic and raw, Brew Dr. does not add any juice or flavourings after the fermentation process.
The damage: Ranging between 5g of sugar per 207 ml glass (two servings)
Available at CitySuper
Kombucha on tap
Mana!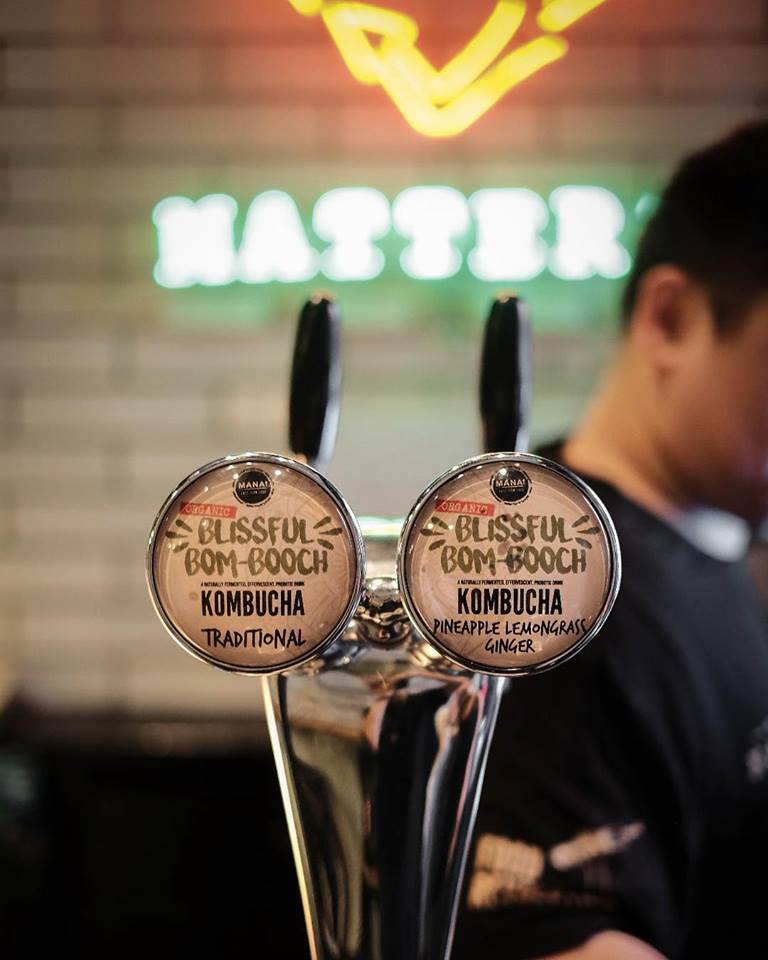 Arguably one of the OG healthy and plant-based cafés in Hong Kong (and one of the only to last), MANA!'s flagship on Wellington Street is serving Blissful Bom-Booch Kombucha on tap (HK$70 or HK$80 for a bottle) alongside their iconic flatbreads, hummus, baba ganoush and moreish vegetarian burgers.
MANA!, 92 Wellington Street, Central, Hong Kong, +852 2851 1611, mana.hk
Commissary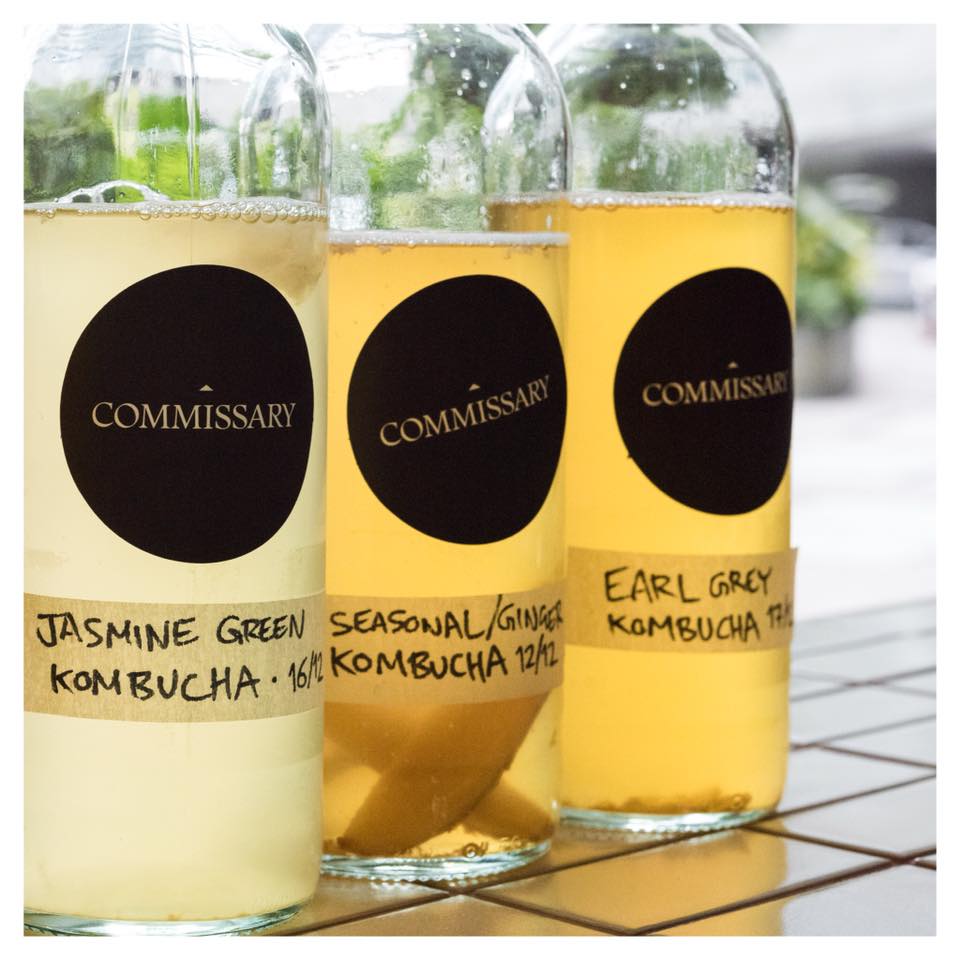 For those of you who work in and around Admiralty, you probably head to Pacific Place for business meetings, company lunches or for a quick lunch-to-go from GREAT. If you happen to be looking for a place to go for happy hour (and aren't looking to drink), Commissary will satisfy all guests. They cold-brew their own loose leaf tea before allowing it to ferment, resulting in fresh and bubbly variations in 'Natural Black', 'Jasmine Green', 'Earl Grey' and a changing 'Seasonal Expression' for HK$40 a glass and HK$30 during happy hour. You can even get your dose of probiotics with your cocktail with Commissary's Kombucha Mojito (Nusa Caña rum, lemon, mint, green tea and kombucha).
Commissary, Level 4, Pacific Place, Admiralty, Hong Kong, +852 2602 0707, commissary.hk
Live Zero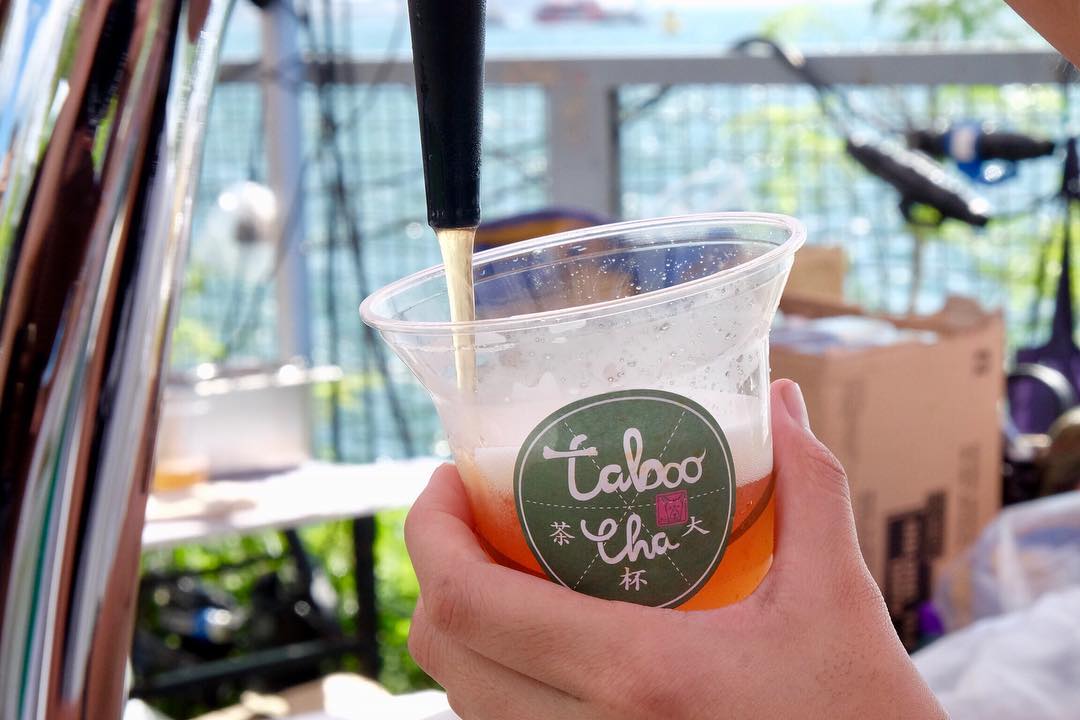 One of the only places where you can buy your groceries and all-natural beauty products (such as shampoo) in bulk, Live Zero is a god-send for the eco- and money-conscious in Hong Kong. We're obsessed with their great collection of metal straws (there's even one for bubble tea). Here you can also get your Taboocha fix as they offer both the 'Ginger Goji Green Tea' and 'Grapefruit Sage' flavours on tap.
Live Zero, 24 High Street, Sai Ying Pun, Hong Kong, livezero.hk