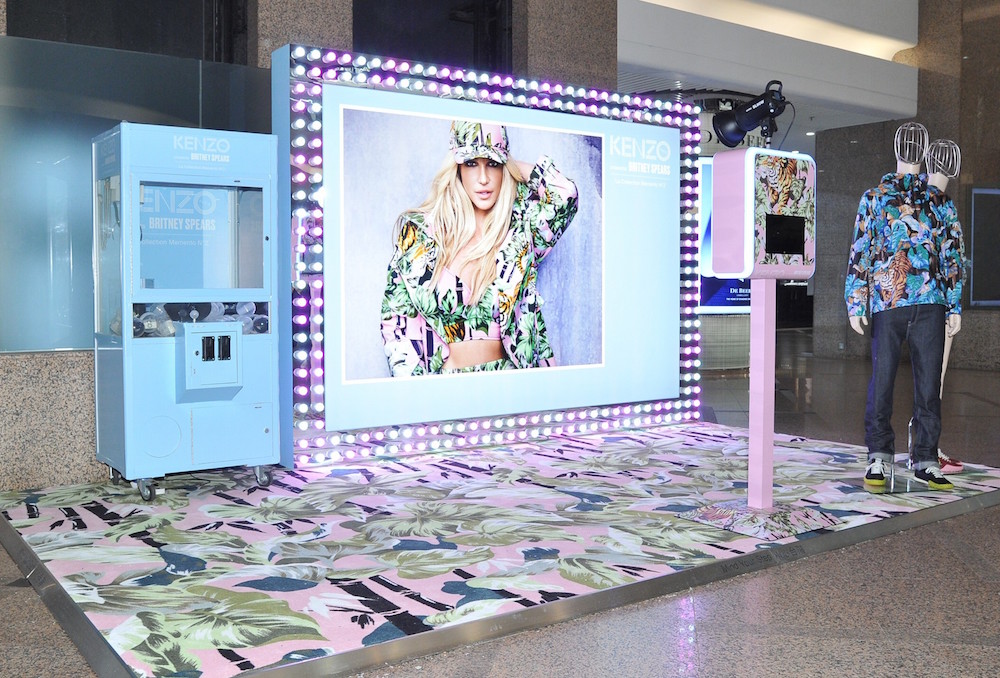 What: KENZO x BRITNEY POP-UP
When: Until May 2, 2018
Where: Times Square, Hong Kong
French luxury brand KENZO is hosting a pop-up in Causeway Bay's Times Square to celebrate their latest Spring/Summer collection. The pop-up includes an interactive photo-booth and lucky draw and has just arrived in Hong Kong after its success in South Korea.
La Collection Memento was inspired by KENZO's well-established history and past designs, like the first pair of KENZO jeans. To mark its 50th-anniversary, the Paris-based fashion house partnered with pop queen Britney Spears to represent the KENZO vision.
"I am thrilled to be the spokesperson for KENZO's 50th-anniversary collection. I really like the brand and I see the KENZO's jeans as a part of my style," Spears said in a statement.
"We started designing La Collection Memento because of KENZO's legendary achieves. La Collection Memento will lead KENZO to its bright future and even push the brand forward," KENZO's creative director Humberto Leon added.
La Collection Memento is available now at stores and online.