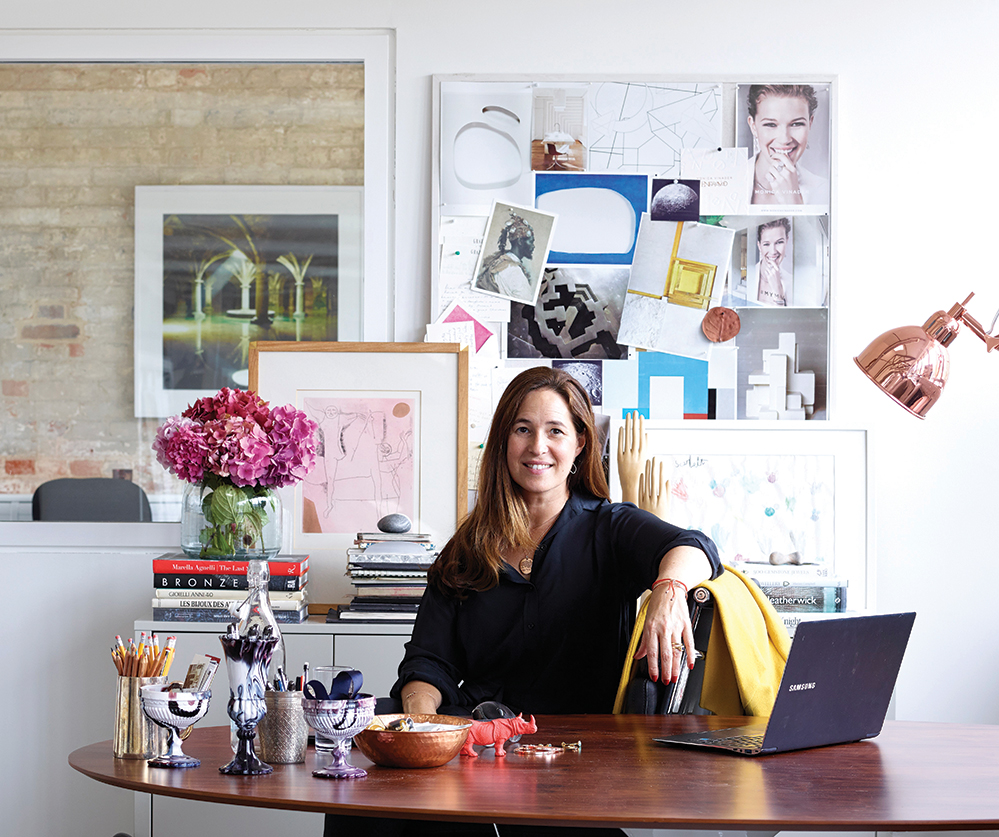 Whether lunatic recklessness or a stroke of genius, starting a business at the onset of an economic recession requires courage and business vision. Sisters Monica and Gabriela Vinader had plenty of both. The idea of launching a jewellery brand may have come to them as they sat at the kitchen counter, but the Vinaders never intended to create jewellery for a little bit of money on the side.They envisaged a global brand. That its value would grow to £25 million was always part of the plan. "My sister and I structured a very clear plan to build a successful business from the outset, which we are still executing today," designer Monica Vinader says. Vinader's jewellery is considered modern yet timeless and, importantly, is affordable. 
Her designs were an immediate success with millennials and celebrities. The brand's website lists fans that include Alicia Vikander, Olivia Palermo, Emma Watson, Gwyneth Paltrow and the Duchess of Cambridge.
Vinader calls herself a "huge lover" of jewellery and inherited a passion for it from her mother. "I worked in the jewellery business after college and then I did something else," she says. "But in all the years I was not doing jewellery as a job, I found myself making jewellery because I found nothing out there that I really wanted to wear."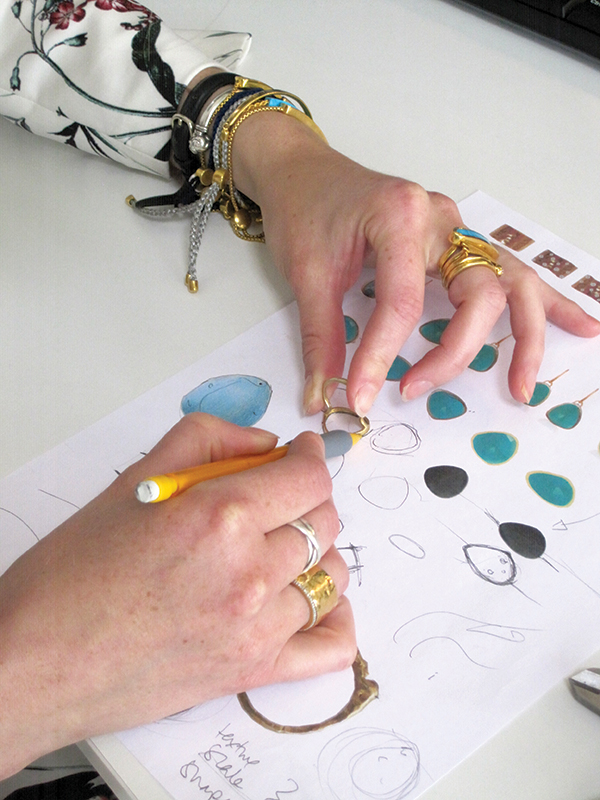 The pieces in the shops that appealed to Vinader were of good quality and well designed, but extremely expensive. The alternative, well-made costume jewellery, was hard to come by.
"Even if you pay a lot of money, unless you're buying something vintage, a vintage Van Cleef & Arpels perhaps, a lot of the pieces are either too extravagant for me or too conventional," she says. "There was nothing that was fresh and young and relevant that I could wear every day without compromising on the quality."
There was a gap in the market and Vinader took the opportunity to fill it, disregarding the state of the economy at the time. She had learned from her mother about an old technique the French call vermeil or gold- plating sterling silver. She also knew how to cut stones. Applying vermeil and her own skill allowed her to make inexpensive jewellery that appealed to the modern woman.
Vinader involved her sister from the start. "She's got more of a business background, and I've got more of a creative, start-up background," the designer says. But it was 2008, financial institutions were wobbling or collapsing, and stock prices were plummeting. Finding the money to start their business was nearly impossible. "It was tough at first," Vinader says. "We wrote a very detailed business plan and mortgaged our family house to fund the start-up. Cash flow was tight and risk was high."
Discipline, combined with a bit of luck, paid off. The Vinader sisters had a clear understanding of what women desired. They spotted key trends and made following them part of the brand's ethos. One trend was stacking jewellery – or wearing numerous necklaces, bracelets and even rings one on top of the other – and the Monica Vinader brand gave it a boost.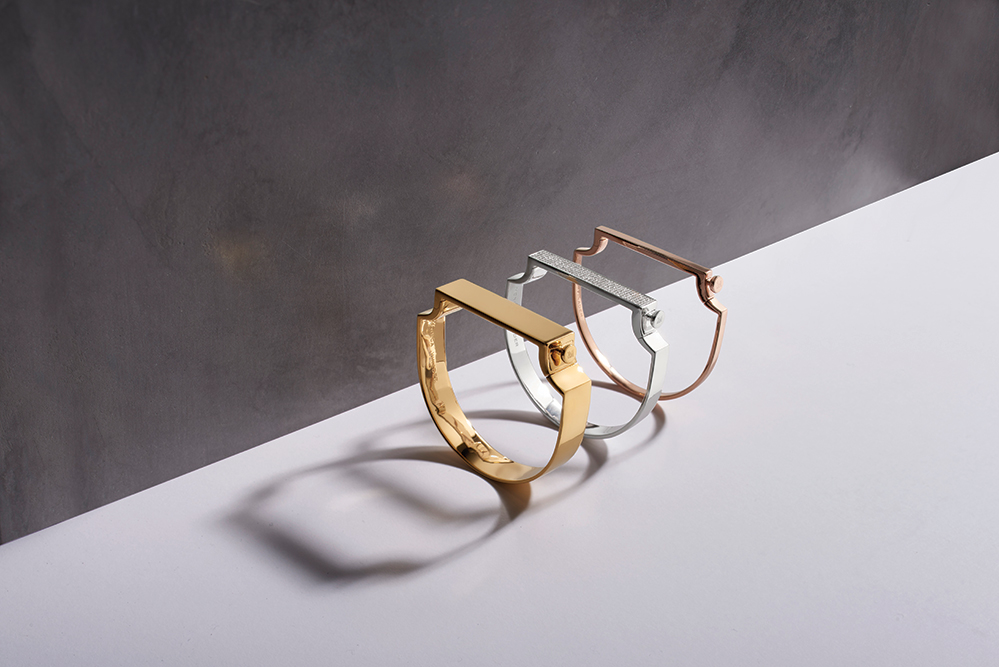 One of the brand's first pieces, the Fiji bracelet, is still a bestseller. Inspired by mementos of travelling and living abroad, Vinader created a friendship bracelet, a half-moon made of silver, 18k yellow gold or pink gold, and finished with a cord or chain in various colours. "It can be engraved with dates, memories or hand-drawn doodles," she says. The Fiji bracelet proved so popular that Vinader and her design team crafted a new collection, called Linear, which came out last year. "It has three sides," Vinader says. "The idea of this is that you can engrave something on all three sides. You can engrave your children's names. Somebody engraved 'Will you', 'marry' and 'me?' " she says. "That was really cute."
The brand's engraving service helped get customers hooked on Monica Vinader jewellery. Promoting the layering and stacking of jewellery was another ingenious way of driving up sales. "We had a lady that came in for layer number four," Vinader says. "She said, 'For layer number four, I have bought this and this.' She was telling me about all these layers, which is brilliant."
This year, moving away from friendship bracelets slightly, but still keeping the element of personalisation, Monica Vinader introduced the Signature bangle, a piece of jewellery that makes a bold statement, blending strong, clean lines with flowing curves. It comes in various sizes and finishes, including a version with diamond pavé. "The Signature bangle is our first solid bangle. I wanted this bangle to feel like a one-of-a-kind work of art that people could wear every day," Vinader says.
Expansion is part of the Monica Vinader brand's strategy. The brand arrived in Hong Kong and Singapore last year, and it now has five outlets in the two cities. More shops are due to open this year. The brand's first shop of its own in the United States is due to open in New York's Soho before the holiday season.
Good instincts and a head for business have taken the Vinader sisters a long way. Their business is worth an estimated £25 million and shows no sign of slowing down. What's the next trend? "Who knows? If I had a crystal ball, I'd be very rich," Vinader says. "My approach is to design collections that will appeal to all women, including myself."