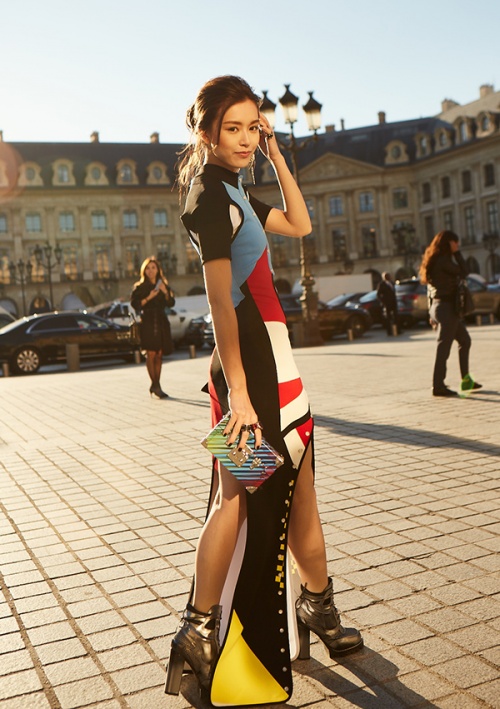 Janice Man was a front-row guest at the recent Louis Vuitton Women's Spring/Summer 17 Show in Paris. Here she shares her favourite moments from her trip to the French capital, and what she liked most about the new collection.
Was was it like to attend Louis Vuitton's Spring/Summer 2017 show in Paris? What left the greatest impression?
I was invited by Louis Vuitton to Rio de Janeiro in Brazil for their Cruise presentation earlier this year, so this the second time Louis Vuitton has invited me to their show, but it is still an unforgettable experience. Every time I visit Paris, it gives me such joy. Apart from going to the fashion week presentations, I get to enjoy the best food and go shopping. It's a great opportunity to relax as well.
For the Spring/Summer 2017 collection, this long one-piece dress caught my eye. It combines see-through material and sequins. It's tailored but comes with an asymmetrical silhouette. The outfit is androgynous, but at the same time, it's a bit sexy too. I also really liked the monotone colour palette this season. There are also a lot of leather skirts and jackets this season. The Boyfriend Jacket in particular, is a classic, easy to match, piece.
What do you like most about Louis Vuitton the brand?
I love their unique and daring vision for every season. It's even more fashion forward than we could have imagined. This season's black and white tones is so different from the Cruise collection and its bright patterns. I always look forward to each collection because it's full of surprises and fresh. I really like the iPhone case inspired by the Monogram Petite Malle handbag this season.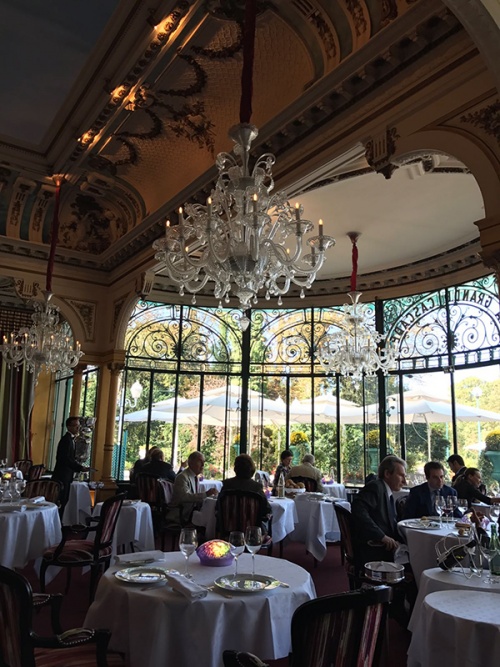 Apart from fashion week presentations, where else did you visit in Paris?
I had a very tight schedule for this trip, and did a few photoshoots while I was there, so I wasn't able to do day trips outside of Paris. I went to this beautiful restaurant called La Grande Cascade for a long lunch. The restaurant has this little back garden that was perfect for coffee, it was quite romantic. I also visited the Foundation Louis Vuitton. I really admired the unique and grand design of the place, although I didn't have time to visit any of the exhibitions inside. It was a great day to be out though so I took a lot of photos while I was there.
Could you describe your favourite trend and fashion inspiration?
I think it's most important to have your own unique style. For myself, I like neutral tones, monotone colours. I really like tailored jackets for an androgynous look, as well as skinny jeans paired with a leather jacket and boots.