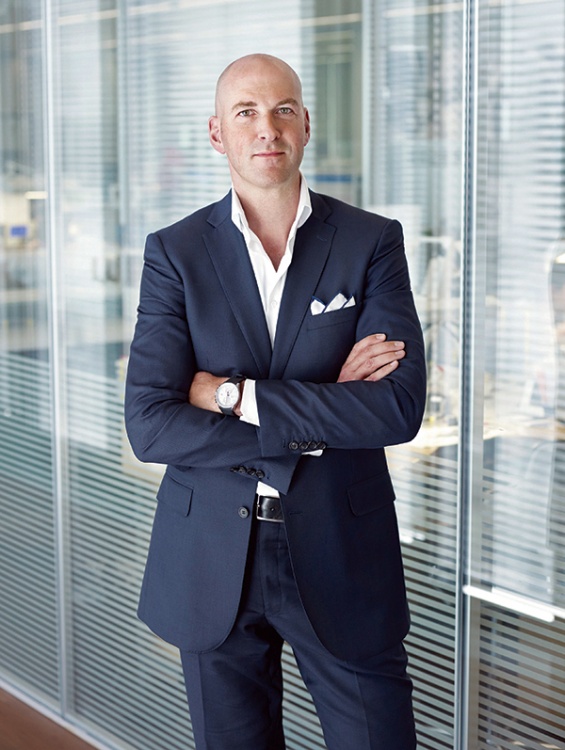 On the day #legend meets Christian Knoop, the associate director of the IWC Creative Centre since 2008, the 149-year-old watchmaker is having a moment: a collaboration with five-year-old digital retailer Mr Porter – a first for both brands. Knoop reveals that IWC's offering at this month's Salon International de la Haute Horlogerie in Geneva will be a new iteration of its Da Vinci line, aimed specifically at women. These are busy times and they are a-changing. How does Knoop, a German-born designer with experience in fast-moving consumer goods and luxuries alike, view IWC's adventurous assault on the e-commerce frontier?
"I think, with Mr Porter, it's a great fit," Knoop says. He is dressed as immaculately as any IWC watch is made, sporting a pocket handkerchief by Degand of Brussels, which he takes out and unfolds to show me the small red square at its centre, the maker's emblem. "It's niche," Knoop says. "With Mr Porter, it's a 100-per-cent fit in terms of key values and aesthetics. We're selling a well-curated collection in a positive way." IWC is closely monitoring sales online. "The e-commerce topic is something we're still discovering, and something we think has huge potential. For sure, Mr Porter is one of the best platforms to do that on."
Talk of smart versions of their watches is ubiquitous among watchmakers, so what is the attitude of IWC? "We believe that connectivity is the future," he says. "However, we also believe there is a future for the mechanical watch. And that is not a contradiction." With watches, as with clothes, it's a style-versus-fashion debate. 
"The strength of the mechanical watch is really longevity, because contemporary technology outdates very quickly," Knoop says. "Smart watches, like smartphones, are electronic disposables which you exchange after two or three years. Our watches are designed for generations. This is part of the secret of the strength of our brand: to have a product which lasts so long, aesthetically and physically, and something you attach a lot of emotion to," he says, adding sardonically: "I can't see someone passing on a smartphone or smart watch with the same degree of feeling: 'Look, this is your father's smartphone, son, the first one.'" 
Even so, Knoop is pro-connectivity and says IWC is looking closely for windows of opportunity in the digital and e-commerce world. "We do believe there are certain aspects which are probably not yet used to the full extent in the current generation of smartphones," he says. "We believe there is a future for electronic payments, and other aspects relevant to our daily lives, like access control and authentication, for example. So soon this will become standard in our lives, and we are happy to integrate solutions."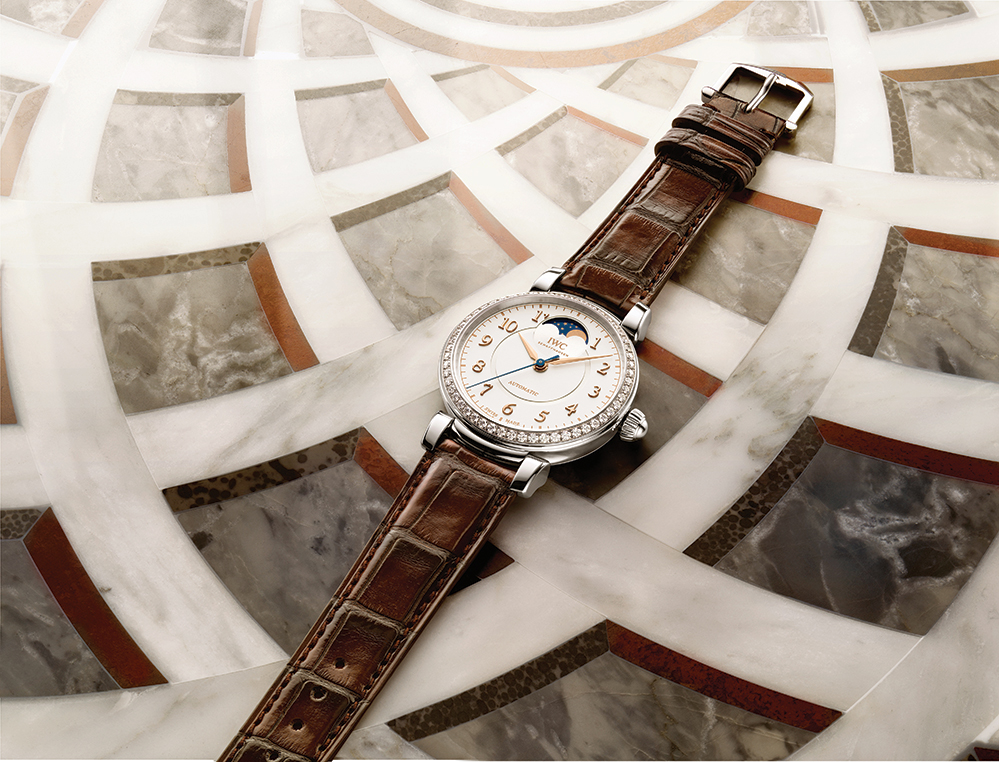 Knoop has an observation that puts in a different light the obsession that brands around the world have with connecting with Millennials. "I recently had a social event where parents came with their adult children, and were showing their gadgets and watches and smart watches. The children were between about 20 and 25. They had vintage watches, and mechanical watches." He thinks this trend is general.
"I think there is a strong counter-movement towards the authentic product, the physical product, the handmade product with the young generation," Knoop says before adding: "I sometimes feel that the younger generation have to compensate for the digital world, which they must still fully embrace, but which they have to compensate for in other parts of their lives. And you see this in fashion, too. The interest in handmade, artisanal products and in food – local foods, foraging, farm-to-table – which is the total opposite of what we've become used to in our global world, which has seen the standardisation of global brands and products."
Knoop notes changes in the preferences of Chinese buyers of watches. "They know so much more, but there's also been a change in taste – at least from what our sales numbers tell us. The Chinese consumer is getting more diverse in his/her choice, compared to Europeans. Eight to 10 years ago the typical Chinese customer was looking for a very traditional or classic watch, in a sense, like gold, silver. Now they are looking more for sports watches and elegant sports watches. This plays very well into IWC."
Tomas Maier and Tom Ford are among the designers of the clothes Knoop wears. But his design legend is Ludwig Mies van der Rohe "as both an architect and a designer. I have loved his work because you have a certain geometric cleanness which is combined with very refined materials, which gives a certain warmth and a certain richness to the design without going to extremes in terms of needing too much geometric exploration or expression."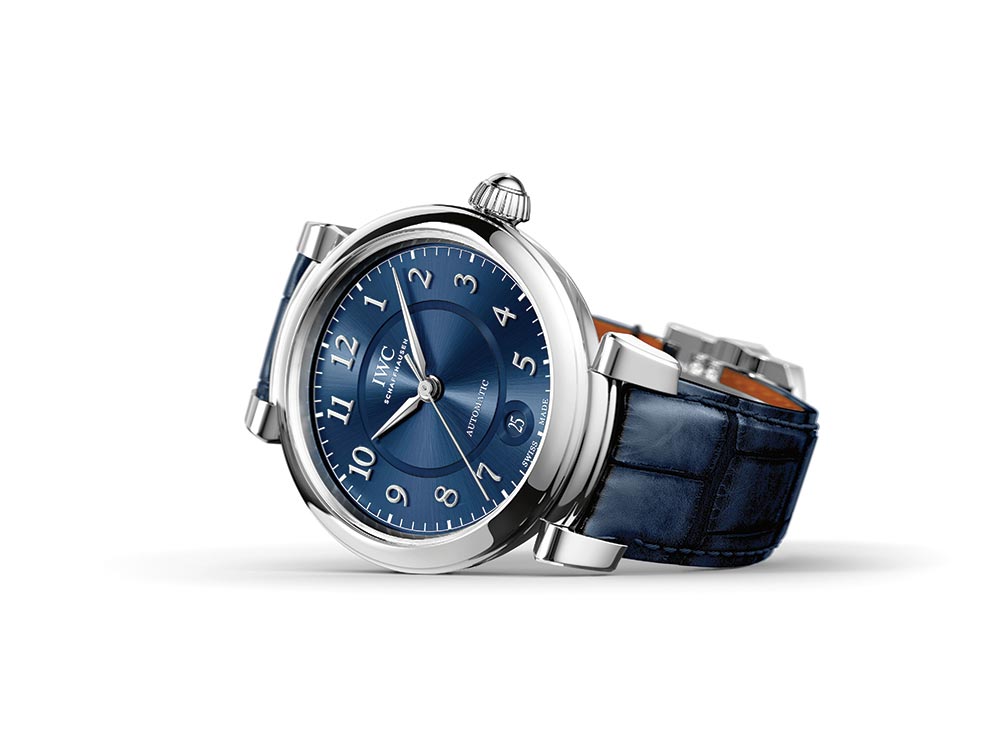 The re-launch of the prestigious Da Vinci line, which was conceived in the 1980s, is of foremost importance to IWC. "It has been one of the most successful lines in the history of IWC," Knoop says. "Among watch aficionados, Da Vinci became one of the iconic names in the watch industry. And the name, which we now claim very recognisably for IWC, was actually very cleverly chosen," he says.
"Da Vinci was not only known as an artist but also as an inventor. He was actually joining both technical ingenuity with a great sense for beauty and art, and our watches combine the technical and the aesthetic side. When we launched in 2007, we very much focused on the technical side. We saw him as an inventor, as a creator of machines. But now, especially with the lady's watch, we want more focus on the aesthetic side and the beauty. The link between science and beauty, between geometry and natural harmony; this is the overarching story of the entire Da Vinci line."
Before he joined IWC, Knoop worked in medical products, in aviation, in aircraft interiors and, for Philips, in consumer goods. 
"I think the main difference, or what I can learn from companies like Philips, or fast-moving consumer goods in general, is that they have a customer-centric approach. This is something the luxury goods industry has maybe lost over the last couple of years, and is now rediscovering in many respects. To become more customer-centric: this is not only the definition of product, but also the definition of services."