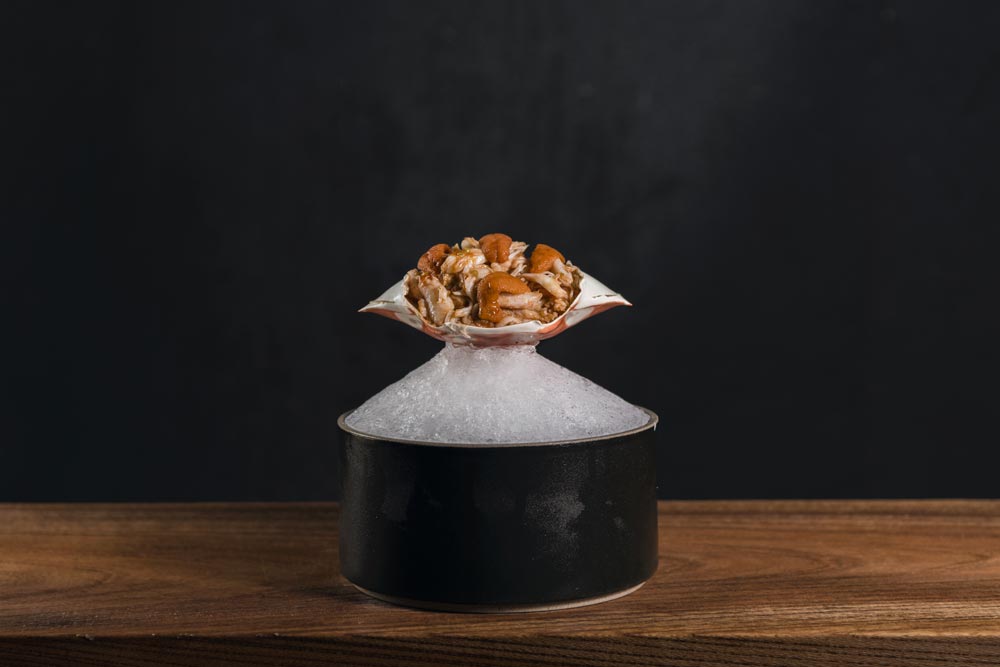 Hong Kong is a food lover's paradise, bursting at the seams with exceptional restaurants and breath-taking dishes. Despite the never ending onslaught of new restaurant openings, true epicureans know there are a few iconic dishes that will never go out of style. Take a look at just a selection of favourites, and start booking your next meal.

Mott 32's Luxurious Siu Mai
Siu Mai, a beloved hallmark of Cantonese cuisine, gets a makeover at Mott 32. Traditionally made with ground pork, prawn and mushroom, Chef Lee elevates the humble dish with the use of Kurobuta pork, black truffles and soft qual egg steamed just enough to allow the yolk to melt over the inside of the siu mai. This is not your traditional dim sum, and it must be tasted to be believed in ornate surroundings that celebrate Chinese culture and traditions with a progressive spin.
Mott 32's Soft Quail Egg, Iberico Pork, Black Truffle siu mai is priced at HK$70 for two pieces.
Mott 32, Standard Chartered Bank Building, 4-4A Des Voeux Road, Central. For reservations please contact +852 2885 8688 or email [email protected]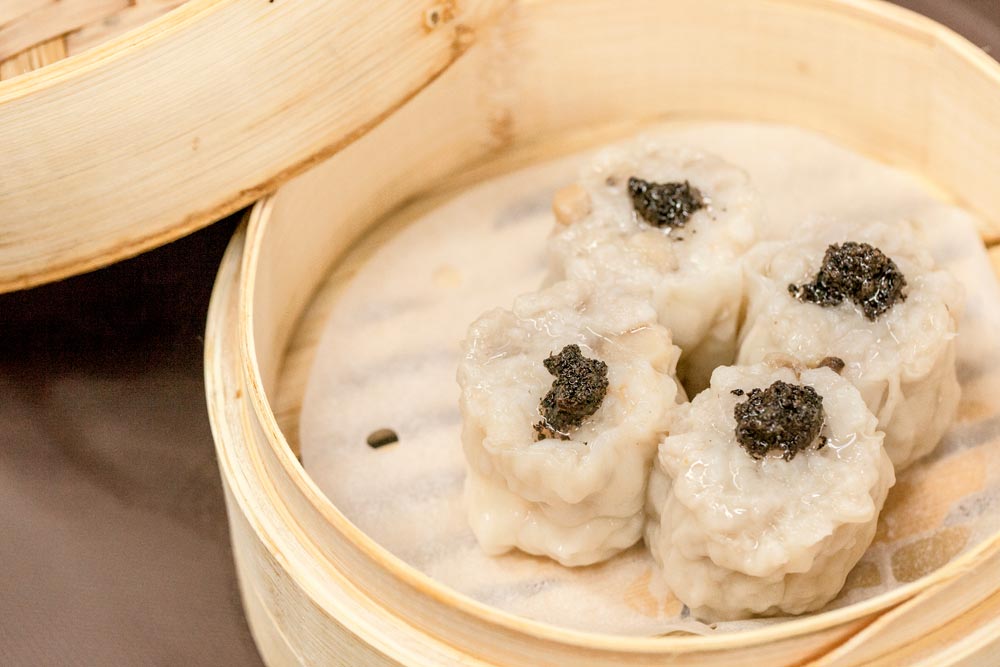 Ronin's Striking Flower Crab, Uni, Mitsuba, Sudachi
Ronin is a cool, laid back, izakaya-style dining bar that focuses on fresh seafood and Japanese spirits. When you score a seat at the intimate restaurant, make sure you order the flower crab, bursting with mitsuba and uni. Fresh, briny and balanced, this dish somehow celebrates each ingredient's unique flavour, while simultaneously achieving a delicious harmony of taste. Freshly boiled crab meat is combined with mashed uni, mitsuba, sudachi zest, and more, before being presented on the open crab shell, garnished with even more creamy uni.
Ronin's Flower Crab, Uni, Mitsuba, Sudachi is currently priced at HK$480, though cost may fluctuate with market prices.
Ronin, G/F, 8 On Wo Lane, Sheung Wan. For reservations please contact [email protected]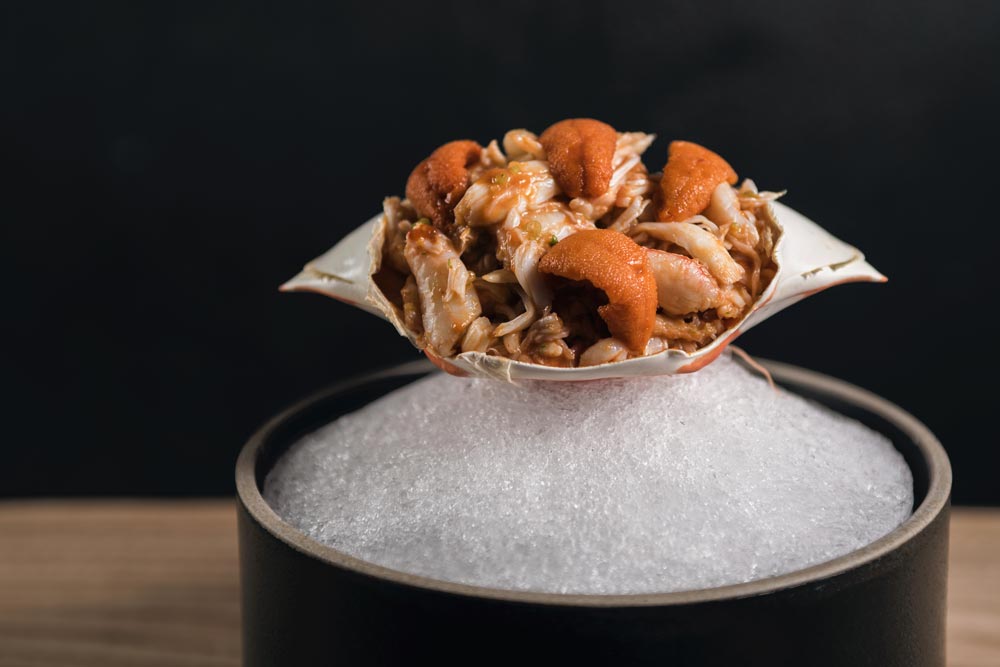 Belon's Comforting Whole Roast Chicken with Pommes Anna
Chef Daniel Calvert serves up a decadent interpretation of the classic French dish at Belon, a striking neo-Parisian bistro. The chicken, sourced from Hop Wo Poultry in the Sheung Wan market, is air-dried for three days to allow the natural flavours to deepen. Then a rich paste of liver, spinach, mushroom and tarragon is spread between the meat and the skin, before the bird is generously coated in butter and roasted until golden. The accompanying Pommes Anna, a crispy disk of buttery, sliced potatoes, is the perfect complement to the bird's rich jus. Come with a group, as the dish comfortably feeds four.
BELON's Whole Roast Chicken with Pommes Anna is priced at HK$658.
BELON, G/F, 41 Elgin Street, Central. For reservations please contact +852 2152 2872 or email [email protected]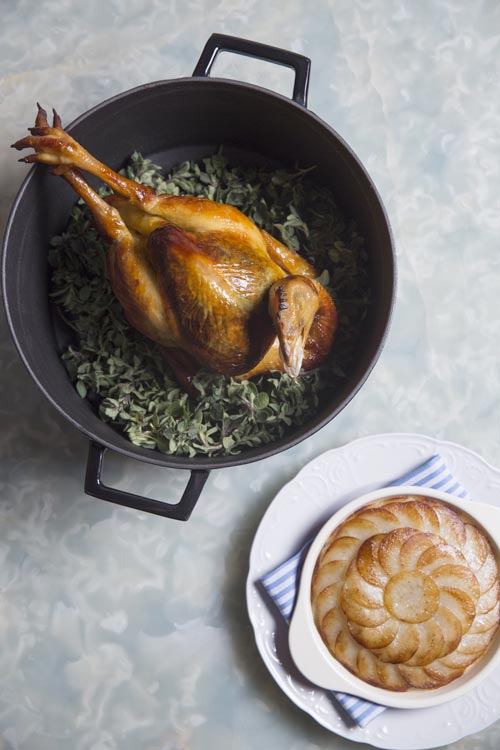 Tin Lung Heen's Succulent Barbecued Iberian Pork with Honey
One of Hong Kong's most revered Cantonese restaurants can be found 100 storeys above the city. A meal at Tin Lung Heen isn't complete without their signature char siu, made from acorn-fed Iberian pigs for a nutty and floral flavour. Marinated in a mixture of soy bean sauce, salt, sugar, egg and corn starch, the pork shoulder is first slow roasted, then glazed with honey, and finished under a high heat to create juicy and caramelised perfection. Come for the food, but stay for the awe-inspiring view over Victoria Harbour.
Tin Lung Heen's Barbecued Iberian Pork with Honey is priced at HK$320.
Tin Lung Heen, Level 102, International Commerce Centre, 1 Austin Road West, Kowloon. For reservations please contact +852 2263 2270 or email [email protected]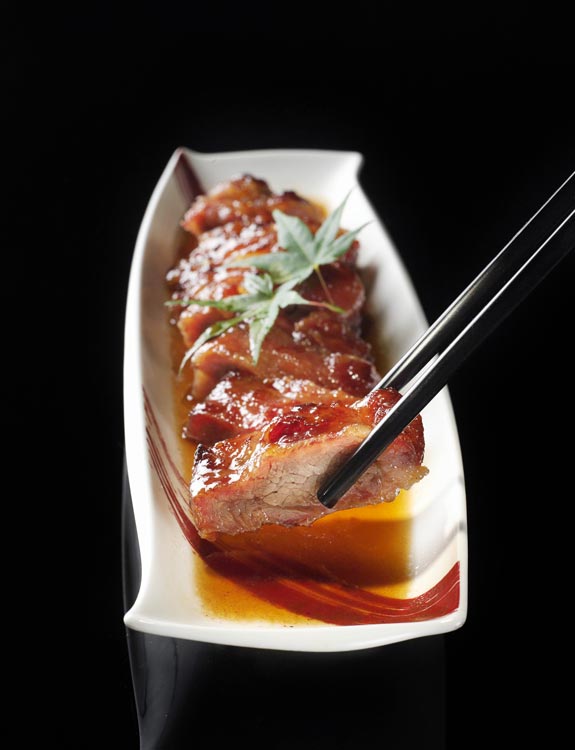 Lung King Heen's Famed Abalone Puff
If there's one thing dear to a Hong Kong heart, it's Abalone, and no one does the mollusk better than The Four Season's Lung King Keen. Helmed by Executive Chef Chan Yan Tak, the first Chinese chef to receive three Michelin stars, the offerings here are consistently faultless. While it's easy to get lost in the glamour of their Peking Duck or Suckling Pig, never underestimate the humble Abalone puff. South African Abalone is steamed for four hours, before being tucked into a flakey, buttery puff pastry with diced chicken and mushroom. Topped with abalone sauce, each morsel takes seven hours to create, but mere seconds to enjoy.
Lung King Heen's Baked Whole Abalone Puff with Diced Chicken is priced at HK$70 for one.
Lung King Heen, 4/F, Four Season's Hotel, 8 Finance Street, Central. For reservations please contact +852 3196 8880 or email [email protected]