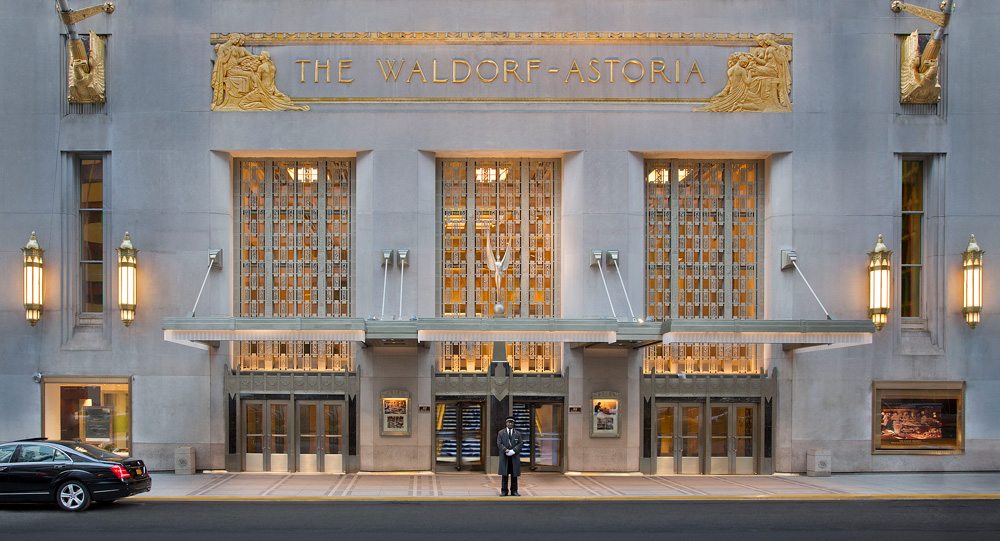 ​The historic Waldorf Astoria hotel in New York has closed its doors to undergo a major renovation. Over its esteemed 86-year history, the Manhattan icon has been host to numerous presidents, monarchs and movie stars such as Charlie Chaplin and Elizabeth Taylor. It will take three years to have its structure restored and interior remodeled.
Acquired by the Chinese Ambang Insurance Group in 2014 for USD$1.95 Billion, and managed by Hilton Worldwide, the hotel will reportedly convert many of its' 1400 rooms into apartments. The hotel has been used as a private residence before, most notably for US president, Herbert Hoover, who lived there for over thirty years after his retirement, and beloved crooner Frank Sinatra who stayed in the Cole Porter Suite from 1979 to 1988.
The Waldorf Astoria was home to more than just the guests. They have a stellar reputation for low-employee turnover, and bellman Jalali Elidrissi is just one example of that. Elidrissi began work at the hotel in 1966, and only retired this January after a 51 year long career. While the hotel will be missed, the city - and world- look forward to seeing it once more in 2020.