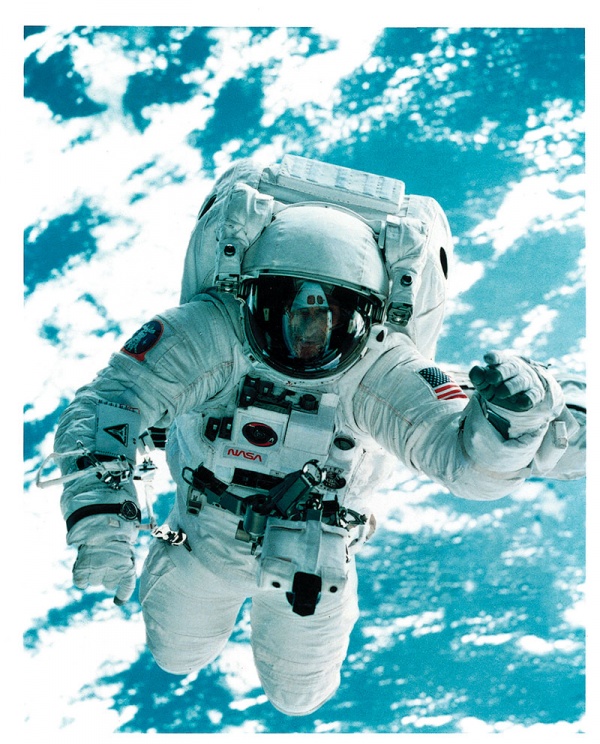 Follow the metal, and you get a revealing survey of watchmaking history.

Horology has always been about two coexisting realities: watches as works of art and watches as tools. And each paradigm more often than not aligns with a particular case material.
On one end of the spectrum you have watches of the spare-no-expense variety, favoured by nobility, leaders and tycoons as status symbols not unlike the Renaissance patronage of the arts.
Preferred by the French court, Breguet counts the likes of Marie-Antoinette, Louis XVI and Napoleon Bonaparte among its clientele. Those relationships yielded high-complication pieces that pushed the envelope of both technique and artistry, with repeater and calendar functions concurrent with top-class finishing, enamel decorations and gem applications.
The rich and powerful have also gravitated toward heritage manufactures like Patek Philippe. American banker Henry Graves famously commissioned the eponymous supercomplication pocket watch, the most expensive timepiece ever sold at auction, which was born out of a desire to one-up a rival tycoon. 
In these instances, high horology went hand in hand with metals that were historically coveted and esteemed, gold being the chief object of desire. The pharaohs amassed it, empires used it as prime currency, conquistadors travelled the world in search of it, and today it remains a major player in global economics. Across cultures, the glistening material has been synonymous with luxury and exclusivity, so it was a natural fit for the watchmaking arts that likewise catered to a small, elite group.
Yet horology has necessarily been a functional discipline. A timekeeper has to keep time, so to speak – otherwise it's just a series of gears turning. In stark contrast with the aforementioned status-symbol pieces, various sub-genres of tool watches came about out of sheer need and were largely devoid of superfluous ornamentation.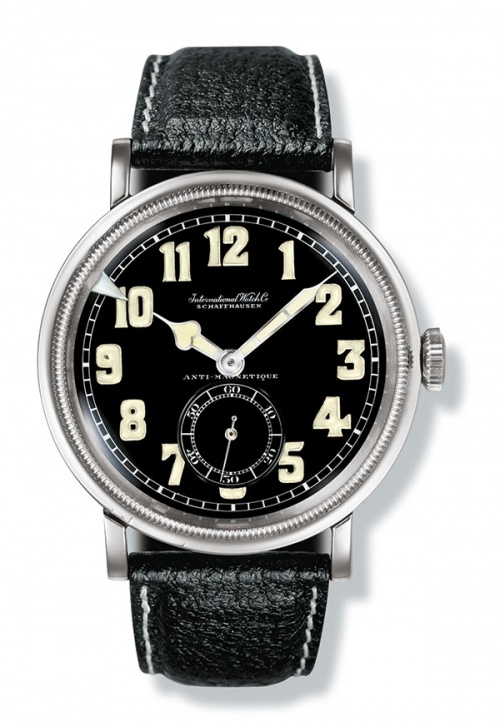 Few watches exemplify this no-nonsense approach to horology more than pilot watches, which have garnered a significant following in the modern day for their distinct aesthetic that has roughly been consistent through the years. You can look at a modern pilot and be hard-pressed to point out key design differences when you place it beside one from the mid-1900s.
Setting aside some outliers – the Cartier Santos, for instance, started off as a flyer's instrument, though that heritage has become largely peripheral to its identity today – the archetypal pilot watch is a time-only affair, bearing luminescent hands and markers against a dark dial that spans an oversized steel case far beyond 40 mm. The minimalist approach to the pilot watch's construction serves the ultimate purpose of increasing legibility during nights in the cockpit. 
While one horological tradition was being born out of great heights, another was developing from the depths. In 1926, Rolex produced its first Oyster watch, which featured a water-resistant hermetically sealed case that would be an innovative precursor to dive watches – and, indeed, most rugged Rolex watches – later on. A decade later, Panerai introduced its first Radiomir prototype, a tool watch eventually used by the Italian navy.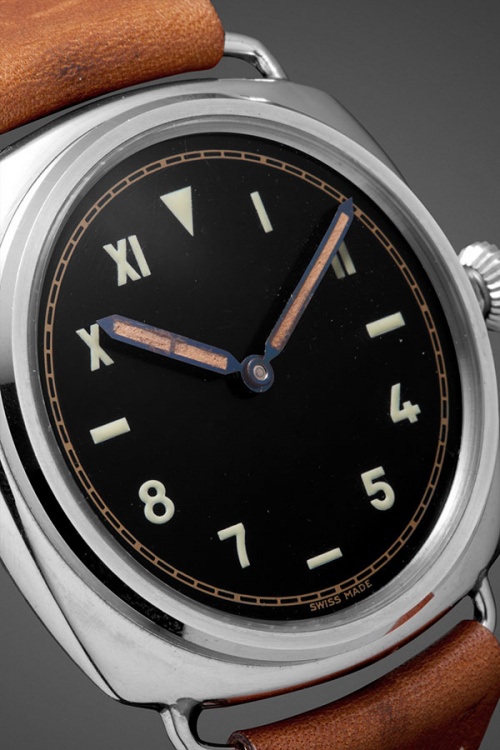 Rolexes would also see plenty of action, not just with the military but with various expeditions testing their limits beyond shallow waters: an experimental watch journeyed to the depths of the Mariana Trench and several went to the top of Mount Everest, an achievement that would inspire the Explorer line. The Daytona, a no-compromise chronograph, later became a favourite among automotive enthusiasts.
It's tempting to keep listing Rolex's achievements in the realm of durable watches, an area in which it excels, but the Crown's contemporaries were likewise developing impressive instruments in their day. TAG Heuer released iconic driver watches like the Carrera and the Monaco, now boasting cult followings. Omega, an early pioneer, lays claim to a number of illustrious tool watches, the foremost of which is the Speedmaster Moonwatch, the first watch worn on the moon.
In the early days of horology, during which materials like titanium, ceramics and carbon weren't in the manufacturing consciousness, steel was the natural choice of casing for tools meant to be worn on a daily basis. It's certainly more cost efficient than gold or platinum and doesn't scratch or dent very easily. Steel is also resilient against the elements and won't, for instance, corrode when taken for a swim. And it exhibits all these qualities while being lightweight, an understated benefit considering it could easily become cumbersome in the professional setting.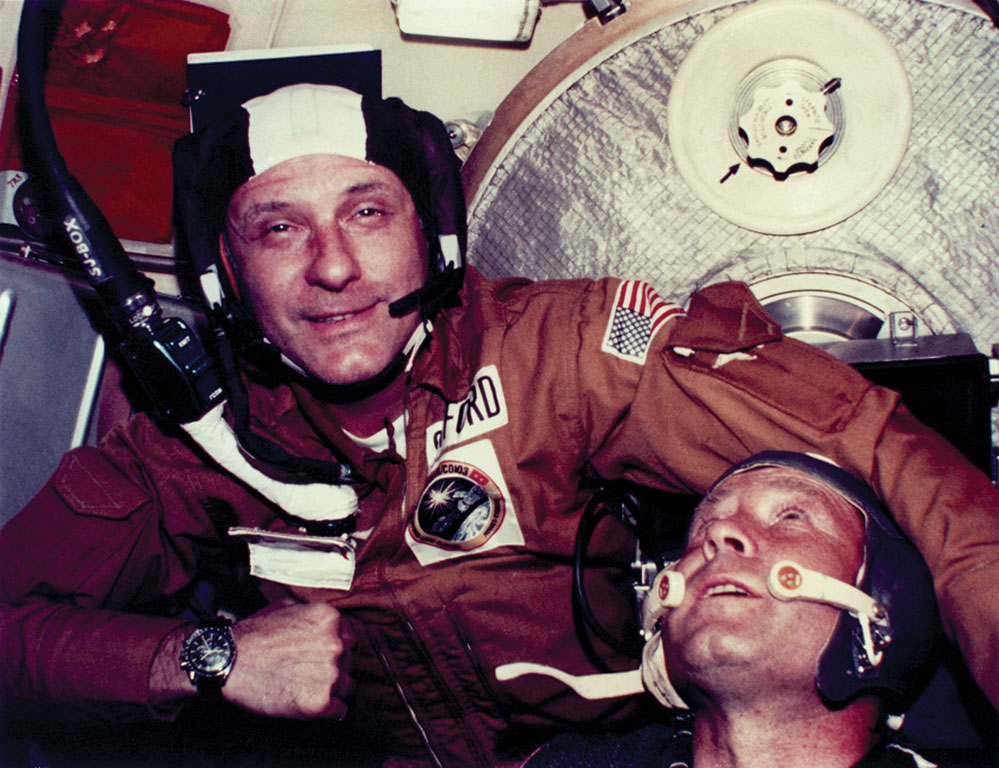 Over the years, though, the line between horology as art and tool has gradually eroded. Tool watches of utilitarian ancestry have come to be offered in iterations that appeal to a wider aficionado base beyond their original end users. 
Chronographs and dive watches are now offered in novel materials like Sedna gold (Omega Speedmaster) and PVD (Tudor Black Bay). Purists remain torn about recent iterations of IWC's pilot watch having a date window – which would be out of place in an actual flight setting, though is useful for an average Joe working at a cubicle. Call it the allure of utility. Though most modern owners would scarcely begin to scrape the technical limits of their tool watches (the Rolex Deepsea, with a depth rating of 3,900 m, is an extreme case), these do represent a fragment of horological history that has shaped aesthetics and features – and those make for interesting conversation pieces.
On the other hand, steel has garnered new acceptance as a platform for high horology, with the likes of Jaeger-LeCoultre offering perpetual calendars and other complications in that metal. In a way, steel places the focus back on horology by emphasising mechanics: contemporary watches cased in precious metals are offered at a significant premium over the same watches cased in steel, giving the latter an edge in terms of horological bang for buck.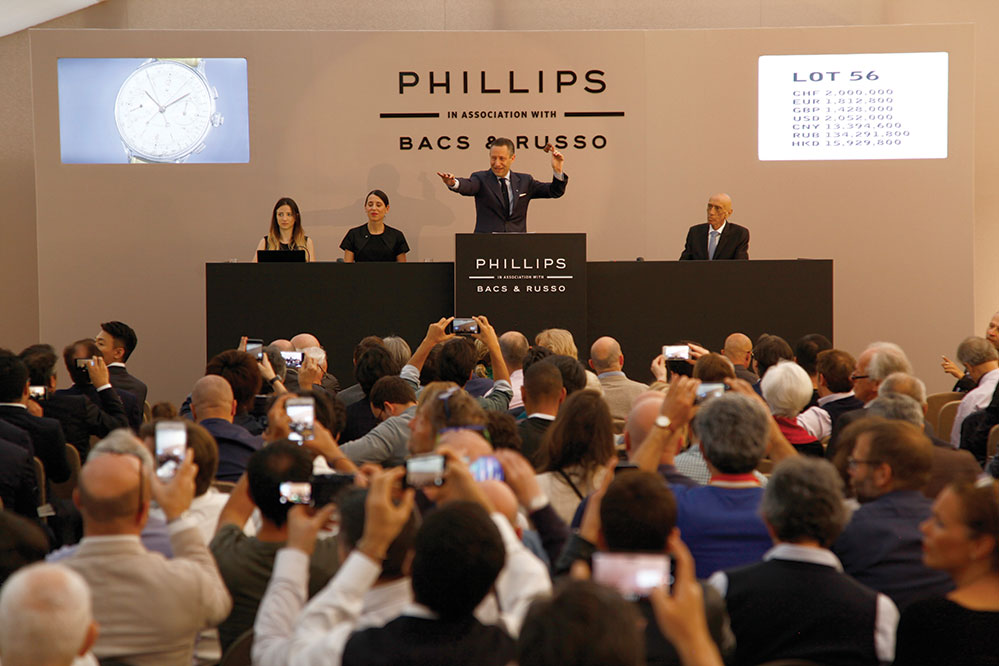 In the auction sphere, steel is also having a bit of a moment. Owing to their limited production runs among heritage manufacturers opting to work with valuable raw materials, steel versions of watches like the Patek Philippe Calatrava are seeing demand soar. Prices of Rolex "Paul Newman" Daytonas have skyrocketed over the past decade, with good examples regularly hammering at six digits. The Omega Speedmaster looks set to have a resurgence of its own, especially with the progenitor broad-arrow reference garnering significant interest among collectors.
The appetite for steel watches has grown so considerably in recent years that auction houses are holding steel-only thematic sales. In May, Phillips hosted Start-Stop-Reset, an unprecedented showcase exclusively of important steel chronographs. The event set multiple world records, including the highest price paid for a Rolex at auction and the highest price paid for a Rolex Daytona at auction. The former accolade went to an oversized split-seconds chronograph from 1942, which hammered in at more than US$2.4 million; the latter honour went to a tropical-dial Paul Newman from 1969, which clocked in at US$2 million. In total, six watches passed the US$1 million threshold at the auction.
Is that a sign of steel mania? Possibly. Perhaps more important as a notion, though, is that steel watches have evolved from what were tool watches into the objects of horological significance. On one level, the pricing can be said to be extreme; on another, it symbolises a new paradigm that values the sheer utility of watches made for the field rather than the vault. This moment of price inflation coincides with a growing consciousness of the beauty in purpose, that watches need not be glistening or embellished to be considered worthy of study and appreciation. As far as pure horology is concerned, that's certainly something to get romantic about.