Who doesn't love a good soft-boiled egg, oozing golden yellow yolk waiting to be mopped up with a piece of bread, or a half-cooked onsen egg, delicately coating strands of udon?
To usher in the Year of the Rooster, Lily & Bloom and five of Hong Kong's finest restaurants have come together to create six #foodporn-worthy dishes that place the spotlight on the humble chicken egg.
Mercato by Jean-Georges, Fofo by el Willy, Catalunya, Sushi Kuu and guest chef Hilda Leung have joined Lily & Bloom to create this fun egg feast, with each chef coming up with their own unique take.
Diners can sample all six dishes at Lily & Bloom from now until January 31.
Each restaurant, apart from Sushi Kuu, will also be serving their respective dishes in their own kitchen.
Lily & Bloom's creation is the "Egg in the Nest", crafted by executive chef Chris Grare, featuring roasted corn, truffle and farro.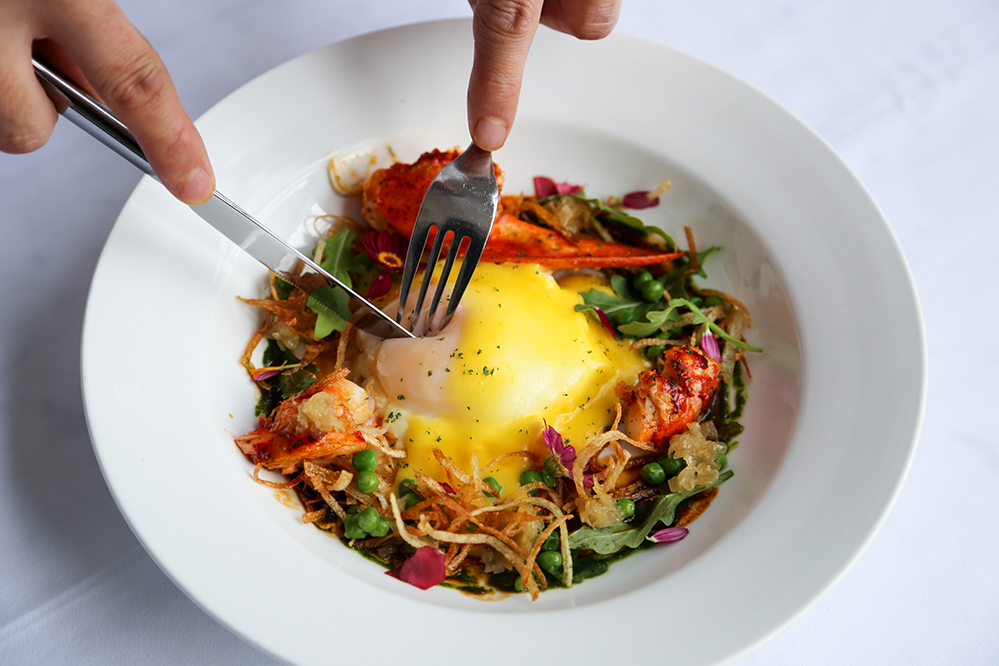 Catalunya's contemporary take fools the eye. Chef Ferran Tadeo put together the Tramezzini Soldier Egg, which features a Japanese soft-cooked egg yolk surrounded by califlower gelatin and a dollop of caviar.
Fofo by el Willy's traditional take puts together egg with lobster, white beans ragout and wild mushrooms.
Celebrity chef Hilda Leung's dish looks as good as it tastes, with an exquisite dish featuring a soft-boiled egg in a crispy noodle nest and a pan-fried quail egg with duck fat, honey chorizo and pickled seaweed.
Mercato by Jean-Georges demonstrates its cooking prowess with a deep-fried soft-boiled egg, served with tomato confit, maitake mushrooms and tarragon and drizzled with a Chasseur sauce.
Sushi Kuu puts a twist on the classic carbonara with udon, and added decadence with a creamy onsen egg.
Lily & Bloom. 5/f, LKF Tower, 33 Wyndham Street, Central, Hong Kong; +852 2810 6166. buzzconcepts.com