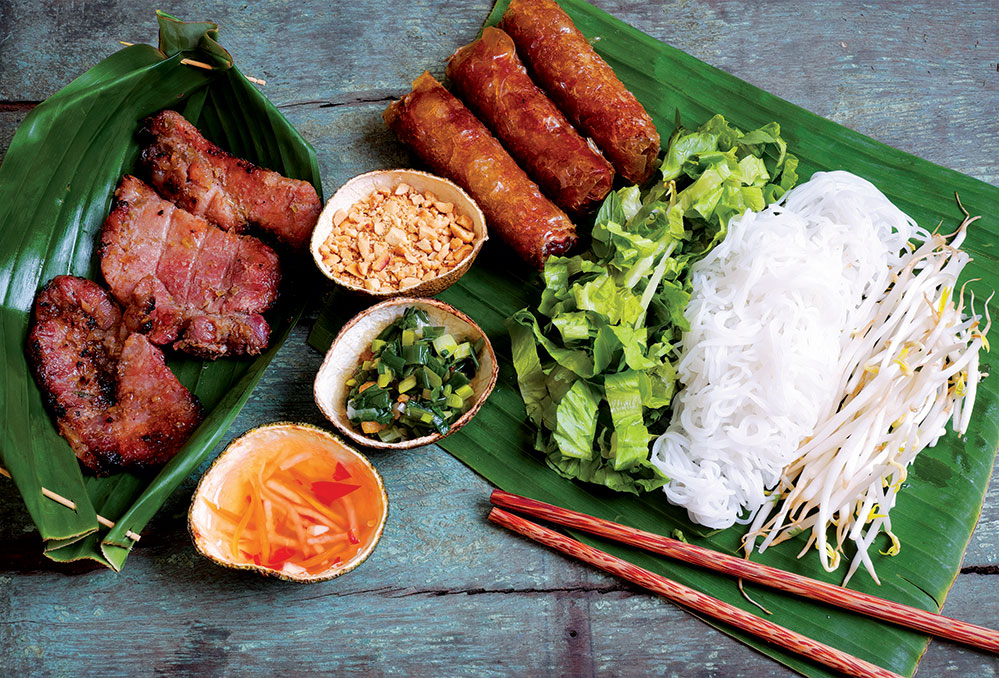 Barely two hours from Hong Kong by plane, a different world awaits – a world as chaotic as it is exciting. Hanoi may be known for its ancient culture and beautiful architecture, but it has undergone a transformation. That much is evident in the wide choice offered to food lovers that venture here. Beneath the hustle and bustle of the city, there are numerous charming and wonderful places to eat. Here are some of the best.
Cau Go
Cau Go is a restaurant serving Vietnamese food which occupies the 5th to 7th floors of an old building by the busy Dinh Tien Hoang roundabout. On the menu are delectable Vietnamese dishes with a modern twist. Order Cau Go's traditional pot dishes, cooked in the southern style, its Vietnamese spring rolls and its sautéed clams with sweet basil. Reserve a table on the spacious terrace. The restaurant gives diners panoramic views of Hoan Kiem Lake, which is especially stunning at night.
Madame Hien
Madame Hien is in the heart of Hanoi, in a gorgeous, golden yellow French colonial villa designed by the chief architect of the renowned Hanoi Opera House. The restaurant is the latest venture of French chef Didier Corlou, who is famed in Vietnam, not least for opening Hanoi's La Verticale. Enjoy authentic Vietnamese dishes such as the bun rieu, vermicelli in a crab and tomato soup, banana flower salad and bun cha and barbecued pork with rice vermicelli while sitting outside in the pretty courtyard, its trees adorned with lanterns. Tables are also to be had indoors. Take a stroll after your meal and explore the streets of the Old Quarter. It is busy and noisy, but quintessentially Hanoi.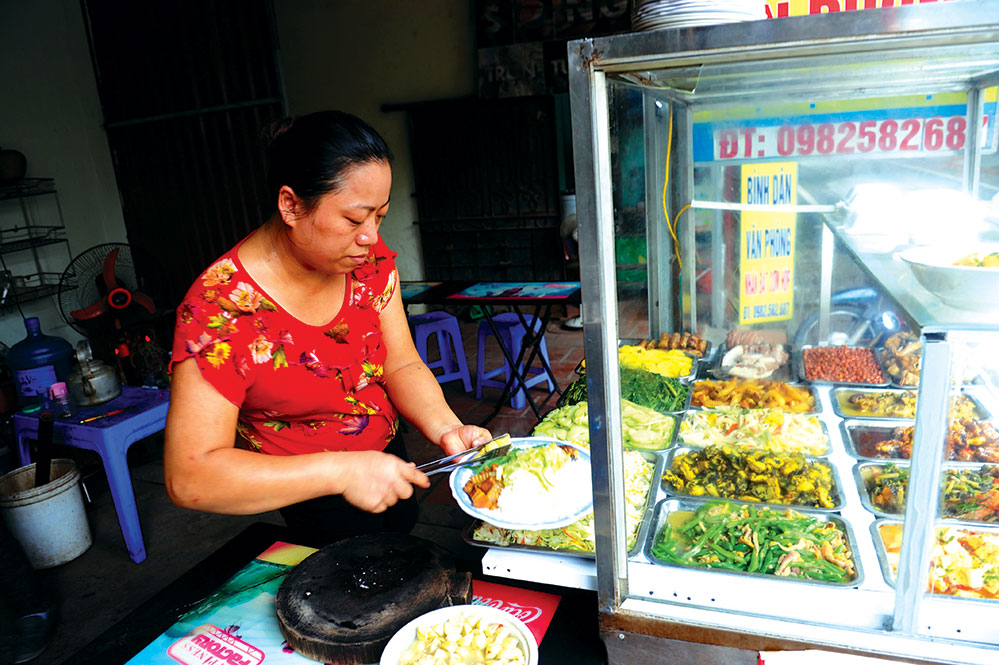 Hanoi Street Food Tour
Hanoi is famed for its fresh and flavourful street food. Eat like Hanoians by taking the Hanoi Street Food Tour. You can always visit all the eating places one by one, but the tour saves time by hitting all the best ones in just three hours. You can walk, or perch on the back of a scooter and zip through the traffic with your food tour guide. Either way, you can see the sights at the same time. Sample the most authentic dishes Hanoi has to offer, such as the beef pho from Pho Bat Dan, Vietnamese fried spring rolls from Quan Goc Da, bun cha from Bun Cha So 1 Hang Manh and banh mi and Vietnamese egg coffee from 7 Cho Gao Street.
Coffee shops and bars
When in Hanoi, Vietnamese coffee is a must. There are coffee shops like Cong Caphe all over the city, serving traditional Vietnamese coffee and local favourites such as coconut sorbet coffee with coconut milk, and yogurt coffee. Other popular coffee shops include: Cafe RuNam, which is nicely decorated; Cafe Pho Co, which serves yogurt coffee with cacao; and Cafe Kinh Do, which is famous for its pastries. Come cocktail hour, head to the Bamboo Bar at the Hotel Sofitel Legend Metropole Hanoi. Relax by the swimming pool with light snacks, gourmet ice creams, desserts and, of course, a refreshing cocktail or two.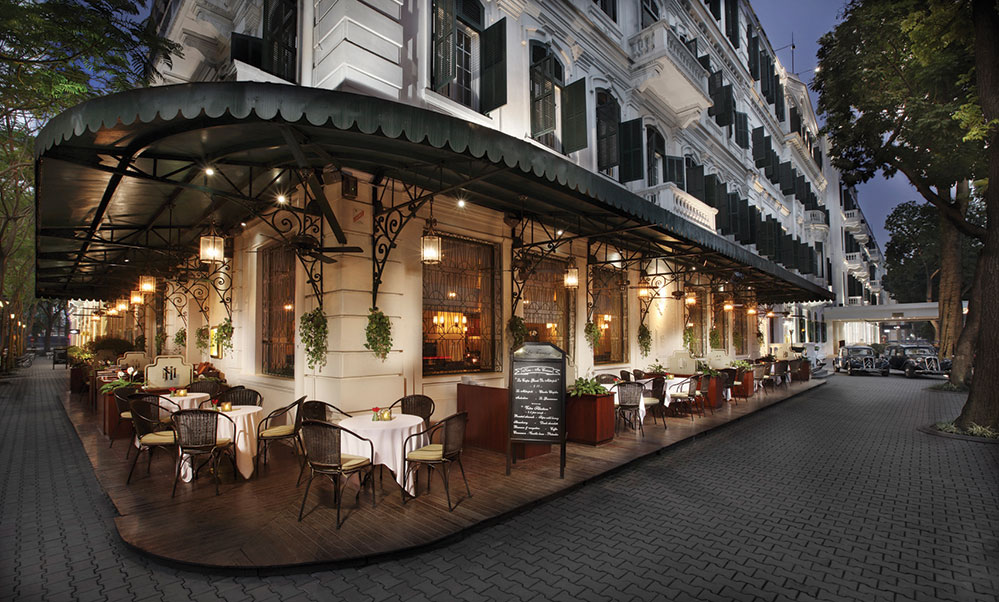 Huong Hai Sealife Cruise
Those with time for a trip out of town should visit Ha Long Bay, a UNESCO World Heritage Site. Take the Huong Hai Sealife Cruise. Passengers can learn how to make Vietnamese spring rolls, sample fresh seafood and wonder at the breathtaking scenery. There's nothing quite like it.